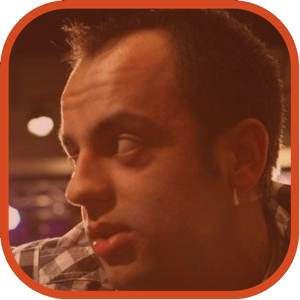 Posted by Andrey Malskiy Categories: Design, Transportation, Videos
The world of racing may be getting a facelift, if Nissan gets its way. Nissan has developed the DeltaWing and set its sights on Le Mans. It'll will be entering the DeltaWing into the 24-hour race, not as a traditional racer, but as a demonstrator. Nissan will be showing off what racing could look like in the future.
The beauty in this futuristic design is that its half the weight of a traditional Le Mans racer and has half the aerodynamic drag as traditional racers as well. Though it's a funky design, we like seeing companies thinking outside the box and innovating on traditional schematics.
Alongside the Le Mans debut, Nissan will be releasing a barrage of YouTube videos showing off different aspects of the racer. Here is the first of many tests the DeltaWing will be put through. Enjoy the "Wind Tunnel" clip after the jump.
Click to continue reading Nissan DeltaWing racer test at Sebring (video!)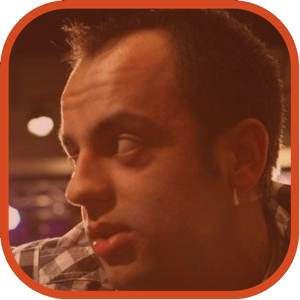 Posted by Andrey Malskiy Categories: Transportation, Videos
Ever wonder what goes on behind closed doors at a dealership after dropping your car off for service? In normal cases, your car is well-maintained and treated with respect. However, once in a blue-moon, your car may fall into the wrong hands. Hands that decide to post a joyride, starring your car, on YouTube.
Here's footage, recorded by two techs at a Canadian dealership, that shows them taking a Mercedes-Benz AMG C63 Couple Black Series out for a "test run." If you're not familiar with the C63, it's a beast designed for the Autobahn. Beneath it's hood lies a precision engineered, 510-horsepower motor. This, in the wrong hands, is a disaster waiting to happen.
Luckily, no damage was done to the car or to others. The video does have the Mercedes-Benz community buzzing for the sheer stupidity of the stunt, and for red lining the motor so long. Check out the video above for yourself.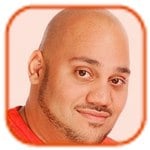 Posted by Andru Edwards Categories: Apple, Handhelds, Microsoft, Software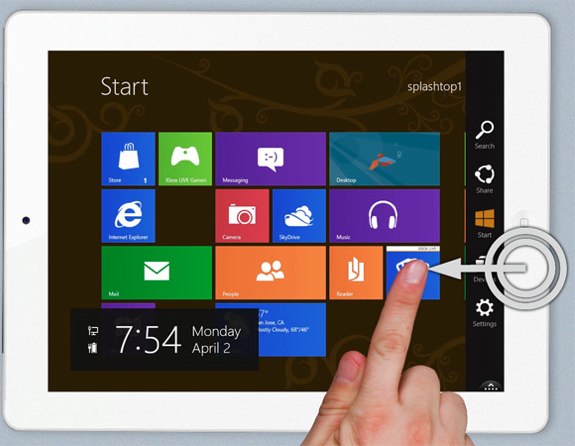 If you've been patiently awaiting the arrival of Windows 8 tablets while staring at your iPad with evil eyes, listen up. Now you can test apps in, and play with, the Microsoft Metro interface right on your iPad. While that may sound awkwards--dirty, even--it's perfectly easy to do using the Win8 Metro Testbed app from Splashtop. With it, you can swipe to switch between apps, access the Charms menu, and all the other stuff you'll be able to do within the confines of a Windows 8 tablet Metro interface. You can find the app in the iTunes App Store, where it costs $24.99 for a limited time. Afterwards, it'll be bumped up to $49.99, doubling in price. You need a PC running the Windows 8 beta for the app to work. Check out a video demo after the break.
Click to continue reading Windows 8 Metro Testbed on iPad thanks to Splashtop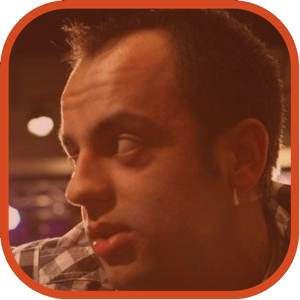 Posted by Andrey Malskiy Categories: Design, Transportation, Videos
So you finally bought that dream car of yours and now you're wondering where to park the thing? We'll, if you've got a vast amount of disposable income and want to make an impression, here's an idea. Seen on HGTV's Million Dollar Room, this garage is filled with dozens of motorcycles--but that's only the surface level. Walk outside, hit a red button, and watch an elevator appear out of the ground to take you into the lower level of the garage. Oh, and did we mention it uses $25 worth of electricity each time it's used? Though the cars below leave much to be desired, the elevator alone makes up for the lack of exotics.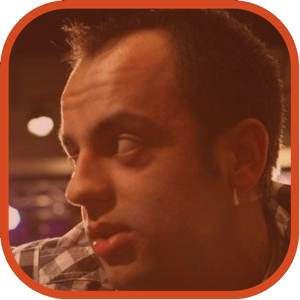 Posted by Andrey Malskiy Categories: Transportation, Videos
Drag racing seems like a simple sport, but that's far from the truth. Sure, you hit the right pedal as hard as you can and hope to cross the quarter-mile before your opponent does, but there's more to it than that. The fact is that at any given moment the world of drag racing can turn into a one-vehicle-demolition-derby bent on self-destruction.
Here's a clip rarely seen from both angles of cockpit and sidelines view. Watch as the 1968 Camaro gets ready to launch, only to have its left axle disintegrate followed by the tire tearing the left-rear-quarter panel to shreds.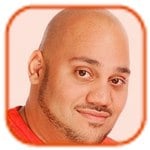 Posted by Andru Edwards Categories: Apple, Corporate News, Handhelds, Videos
Ever wonder how Apple's iconic iPad is made? Over the past several weeks, the company has come under fire due to allegegations from Mike Daisey that turned out to be completely false. Now, American Public Media's Marketplace was able to go behind the scenes at Foxconn's Longhua plant to get a look at the actual iPad production line. In the video above, you see Rob Schmitz guiding and educating us through the factory conditions.
"When I gave examples of some of the American media coverage of the working conditions at Foxconn, many workers laughed, telling me it's not really that bad" says Schmitz. "But that doesn't mean the workers don't have complaints."
Go ahead and hit play on the video above for an up-close look.
Read More

| Marketplace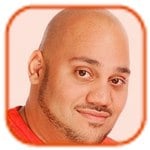 Posted by Andru Edwards Categories: Cell Phones, Features, Handhelds, Microsoft, Product Reviews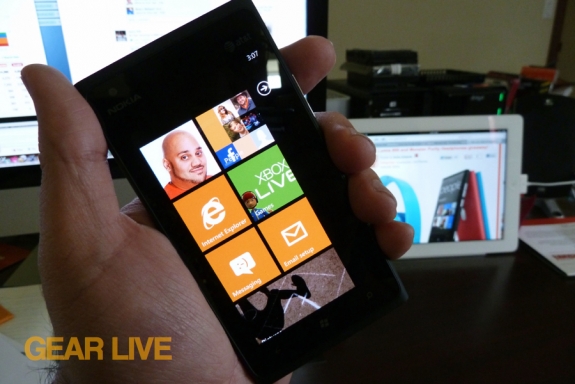 With the Lumia 900, three companies are hoping for a runaway success. You've got the carrier, AT&T, launching the first LTE Windows Phone device (and one of the first AT&T LTE smartphones, period.) You've got Nokia, the manufacturer, hoping that the device leads to a revitalization and resurgence of the popularity that it once commanded just a few years ago. Then, you've got Microsoft, the software provider, which is in a position that's much the same as what Nokia's in. A behemoth that had the crown, got cocky, and due to its inability to be nimble in a quickly-changing mobile landscape, got surpassed. The Lumia 900 represents hope for all three of these companies.
What you get in the Lumia 900 is the perfect mixture of Microsoft's Windows Phone 7 (or, really, Windows Phone 7.5 Mango,) Nokia's incredible hardware design, and AT&T's (late) entrance into the LTE realm with a smartphone that people are paying attention to. Even better? You get it all at a $99 price point with contract. In the smartphone world, we'd call this one a steal.
With all of that said, the question still remains: is the Nokia Lumia 900 worth your time? Can it really stand in firm in place of popular iOS and Android devices, giving them a run for their money? These are the questions we aim to tackle in our Lumia 900 review.
Click to continue reading Nokia Lumia 900 review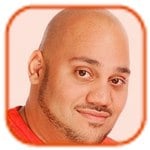 Posted by Andru Edwards Categories: Apple, Features, Handhelds, Product Reviews, Videos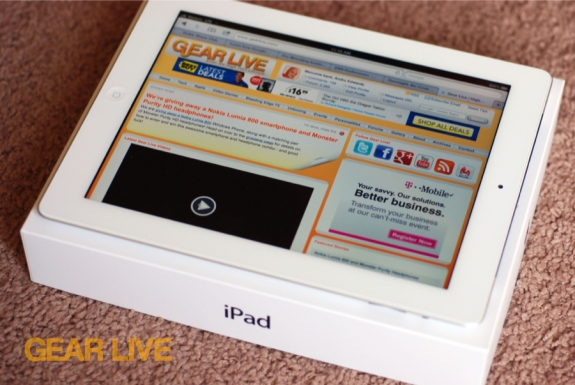 The new iPad. When the third-generation Apple slate was announced, it gained a few new features, but lost a number. Hey, you can't blame Apple for simplifying things, right? Really, though, the new iPad is anything but a simple machine.
When Apple announced the new iPad, the company focused on a few key features that set the third-generation model apart from the iPad 2. The iPad product line is such a runaway success, that we felt it would be more appropriate to focus our review on the things that've changed or been added. After all, the iPad 2 is still a capable tablet, and Apple's still selling it, now at a discounted $399 for the 16 GB model, while the new iPad starts at $499 (although you can get it for less on Amazon.) So let's focus on what the new iPad (3rd generation) brings to the table, and if it's worth your attention. We're talking about things like the Retina display, 4G LTE, A5X SoC processor with quad-core graphics, and dictation. Is that stuff enough to warrant your attention? Let us take you through our iPad (3rd generation) review, and get these questions answered, shall we?
Click to continue reading New iPad (3rd generation) review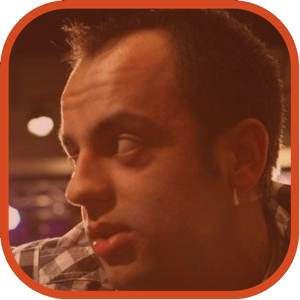 Posted by Andrey Malskiy Categories: Cameras, Transportation, Videos
For those that drive on a daily basis, we're sure you all have your horror stories to tell, and we're sure some are just too good to believe. That said, when the issue is pressed can you prove that what you say is true, or will it be our word against yours? We hate to give you a reality check, but the law may not always be on your side; even if you're not at fault. Here in Washington, if you hit someone from behind, it's automatically your fault. How could you prove that you were completely stopped and that the person in front of you rolled backwards into you? If you're like the dude in the video above, the answer is simple. Install a dash cam. Sure, it may seem nerdy, but at least it got him out of paying $500 for something that wasn't his fault. Check out the video above for the full story.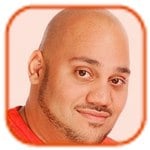 Posted by Andru Edwards Categories: Features, Microsoft, Video Games, Videos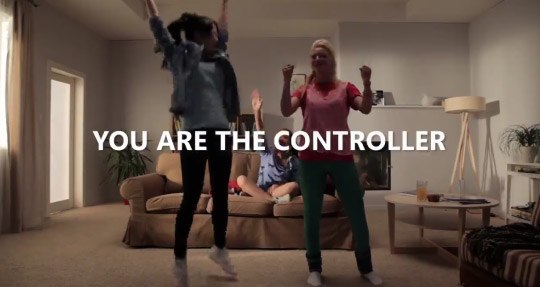 We're back with another edition of Ask Andru - this time we're focusing on the wildly popular Kinect add-on, and how useful it might be for Xbox 360 owners who primarily use their consoles for watching streaming video. On to the question:
My family has an Xbox 360 but we end up using it primarily for Netflix, not games. I've read that the recent Xbox Live update added more ways to navigate menus and content using voice and gestures with Kinect. Is it worth buying a Kinect just for those controls, if we don't use it to play games? Is talking and waving at the TV better than using the controller?
It's true--Microsoft recently released an update for the Xbox 360, known as the Fall 2011 Dashboard Update, that has fully optimized the console's interface for use alongside the Kinect add-on. Many early adopters of Kinect complained about how clunky and tacked on the experience felt when trying to navigate menus while using the Xbox 360 outside of gaming, and the update pretty much solved all of those problems. Now, it's easy to "grab" something on screen, swipe through menus, and make selections using hand gestures. Even cooler, though, is that the dashboard is now pretty much fully navigable using just your voice. Simply say "Xbox" and all your options for where you can go are displayed on the screen. If you can see it, you can pretty much say it. Here's a video I made that looks at the features you'll find in the latest update:
Click to continue reading Ask Andru: Should I get Kinect if I use my Xbox 360 primarily for watching Netflix?
© Gear Live Inc. – User-posted content, unless source is quoted, is licensed under a Creative Commons Public Domain License. Gear Live graphics, logos, designs, page headers, button icons, videos, articles, blogs, forums, scripts and other service names are the trademarks of Gear Live Inc.