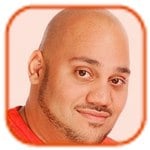 Posted by Andru Edwards Categories: Broadband, Corporate News, Internet
If you're in Reno and you use AT&T as your broadband Internet provider, you're now unfortunately the latest victim of this whole capped bandwidth nonsense that seems to be taking hold across the US. It started when Comcast implemented a 250GB per month cap on October 1. Now word has hit that metered billing of between 20-150GB per month is going to be tested in Reno on AT&T's DSL network. If you are a new customer who'll be apart of the trial, depending on the speed tier you choose, you'll get a cap somewhere between 20 and 150 gigabytes per month. If you're an existing customer, you'll be chosen to be a part of the trial if your monthly bandwidth happens to exceed 150GB in a month.
The trend is something we are vehemently against, so I figured I'd ask one of the Verizon PR reps that I know on Twitter, Kevin Laverty, if we should expect a similar announcement from Verizon, after another Verizon rep said no. His answer:
That's an affirmative - Verizon has no plans to cap bandwidth on either its FiOS or High Speed Internet/DSL services.
It doesn't get much clearer than that. It'll be a nice bullet-point for Verizon if they can say that FiOS is not only faster, but also is completely uncapped as far as usage goes.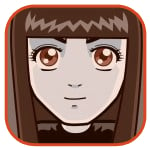 Posted by Sheila Franklin Categories: Cell Phones, Corporate News, Transportation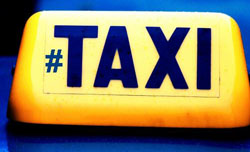 The Canadian company CellWand Communications has teamed with Single Touch Systems to allow AT&T Mobility, Verizon Wireless, and Alltel Wireless customers a new service. It is almost too simple. Need a cab? Press #TAXI on your cell phone. Already successful in Canada, ST's CEO Anthony Macaluso calls it "like 911 for a taxicab." The new service is pay per use with Alltel and Verizon subscribers coughing up $1.50 per call, while AT&T users will pay $1.79. Other carriers may be added later this year.
Read More

| RCR Wireless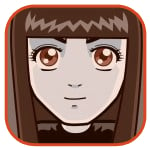 Posted by Sheila Franklin Categories: Cell Phones, Corporate News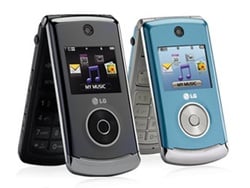 Yes, Virginia, there are other phones out there. Verizon has launched their LG Chocolate 3 Clamshell. The cellie features a built-in FM transmitter, and supports both Verizon's EV-DO network for Net surfing and VZ Navigator for GPS service. It also supports Bluetooth 2.1 with A2DP and a micro SD slot, a 2-megapixel cam and holds 1GB of memory. Available in both black and blue, the 3.9 x 1.9 x 0.6-inch phone is going for $129.99 after mail-in rebate and with a 2-year contract.
Read More

| gadgetell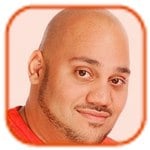 Posted by Andru Edwards Categories: Broadband, Internet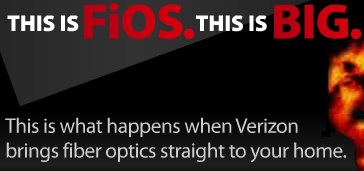 For all you Verizon FiOS subscribers out there, Verizon just announced this morning that they are going to be upping a couple of their speed tiers across the country, beginning next week. Of course, you need to live in one of the FiOS-covered areas in one of the 16 states where the service is available, like we do.
So, first things first - if you are in New York or Virginia, don't expect any changes. You guys are already enjoying the upgraded speeds that the rest of us have been waiting for. For the rest of us though, two changes are in order. First, the 30/15 speed tier will be going away, and will be replaced by the newer 50/20 tier. Crazy, we know. The 50/20 speed will remain at the same $139 per month cost. Those of you on the 15/15 symmetrical tier will also say goodbye to your current speeds, as you will be upgraded to the new 20/20 speed tier, and it will remain at the same $64 per month cost.
The lower tiers are getting upgrades as well, as 15/2 becomes 20/5, and 5/2 becomes 10/2. It should be noted that Comcast recently bumped up their speeds across the board to 16/2. I guess Verizon was just waiting on Comcast before spreading their NY and VA speeds to the rest of the country.
Read More

| Verizon Press Release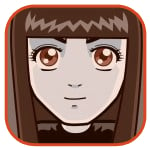 Posted by Sheila Franklin Categories: Cell Phones, Movies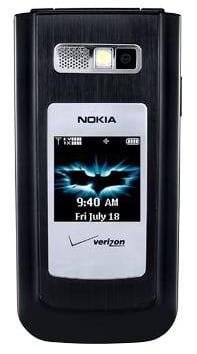 Nokia is hip to all the Batman freaks and has come up with a Dark Knight Edition 6205 for those that can't wait until the film comes out on July 18. The cellie features a 1.3 megapixel cam, a voice recognition speakerphone, a music player, Bluetooth capability, and their new Calendar Preview for schedule management. Try a two year contract at Verizon and an online discount and the batphone can be yours for $69.99. Think how jealous the other batfans will be when you flash it at the premiere.
Read More

| Verizon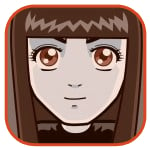 Posted by Sheila Franklin Categories: Broadband, Cell Phones, Editorial, Home Entertainment, Internet, Movies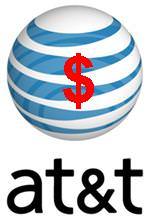 We remember a time (about 15 years ago) when we were allotted only so many hours on the Net. If you were really addicted, that meant you either had to go online with a stopwatch, reconnect occasionally, or be charged for a business account. Nowadays you can go 24/7 and most providers will offer you a good deal for doing so. For example, knowing that about 1 in seven no longer have landlines, Verizon will be offering discounts to those who don't but order Internet or TV service. Their Flex Double Play begins this week allowing customer discounts of $8.00 to $12.00 a month if you combine their wireless plan with FiOS TV or broadband.
On the swing side, AT&T is thinking of charging more for those who download too much data. Spokesperson Michael Coe claims that about 5% of their DSL customers use 46% of their bandwidth, while overall usage doubles every year and a half. Time Warner is already charging its customers in Beaumont, Texas, who go over their bandwidth limit $1.00 per gigabyte. If you are one of those who downloads movies and TV shows, especially in hi-def, don't move to the Lonestar state.
What do you guys think? Should we be charged extra for services that companies are pushing on us to the max? Or should we all go out and purchase a Roku and spend the $8.99 a month before our Internet overcharges become excessive?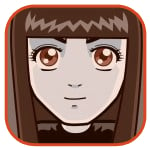 Posted by Sheila Franklin Categories: Cell Phones, GPS, Hot Deals, Wireless / WiFi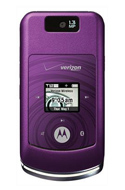 Verizon's newest mobile offering is the Motorola W755 cellie. The black slate or purple flip phone has a 1.3 megapixel cam, a memory card slot, Bluetooth capability, VZ Navigator GPS, text and multimedia ability, and a music player with external controls. It supports Verizon's 3G EV-Do network and, as per usual, there is an online deal attached. The $119.99 price with a 2-year contract and a $50.00 instant discount knocks that sucker down to a feasible $69.99.
Read More

| Verizon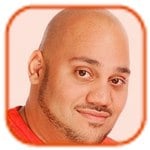 Posted by Andru Edwards Categories: Broadband, Editorial, Features, Internet
A little under two weeks ago, we made a long-standing issue that we had with Verizon public. The fact that they had ignored our request to fix a huge oversight that resulted in our private FiOS account info to fall into the wrong hands for over 8 months was starting to upset us just a tad. We knew that if we shared it with you, our readers, that Verizon would have no choice but to respond quickly. At least, that was the hope.
Well, sure enough, after the story was picked up on The Consumerist as well as made it to the front page of Digg, we received a phone call. Then an email. Then another phone call. Then a couple more emails. Verizon Damage Control had stepped in.
Click to continue reading Follow Up: Verizon makes good on our FiOS privacy woes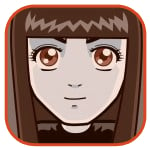 Posted by Sheila Franklin Categories: Cell Phones, Corporate News, Handhelds, Portable Audio / Video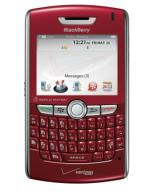 We have another entry in the Valentines Day gift suggestion box. Not to be outdone by AT&T, Verizon is offering the BlackBerry 8830 World Edition in red. Available online as of today, the smartphone has high-res color, a back-lit QWERTY keyboard, GPS, speakerphone, media player, and trackball navigation. This is a great phone for travelers as it can access e-mail and calls from over 100 countries. With a two-year plan, the red Berry can be yours or can be given someone you love for $299.99 after a $100.00 rebate, with an additional $100.00 credit if you sign up for voice and data plans.
Read More

| Verizon Wireless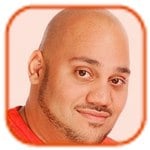 Posted by Andru Edwards Categories: Broadband, Editorial, Features, Internet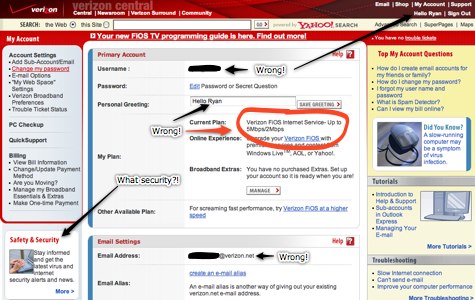 Seeing as we've been experiencing a ton of customer service issues with our Verizon FiOS service for the past 8 months, we figured it was time to put out a warning to you guys. After all, we typically hear that the FiOS Internet service is remarkably amazing, and people have been dumping cable in droves when FiOS becomes available in their area. Hey, there is good reason to. Where we are at, right outside Seattle, our choices are slow DSL, Comcast at 8.0 down and 768k up, or FiOS with a max speed of 30.0 down and 15.0 up (which is the plan we are on.)
Now let's be clear here, we love the FiOS service. It works fantastically, it has never gone down in the 8 months we've been using it, and it's, well, fast.
So what is the problem? To put it bluntly, Verizon has shown that they don't care - at all - about protecting their users private, confidential information. Now, why would we make a statement like that? Check it.
Click to continue reading Our Verizon FiOS customer service nightmare: Why won't they protect my private customer information?
© Gear Live Inc. – User-posted content, unless source is quoted, is licensed under a Creative Commons Public Domain License. Gear Live graphics, logos, designs, page headers, button icons, videos, articles, blogs, forums, scripts and other service names are the trademarks of Gear Live Inc.