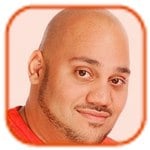 Posted by Andru Edwards Categories: Cell Phones, Internet, Music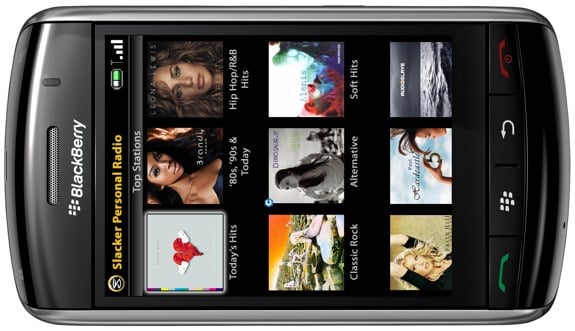 We know a lot of you guys have been waiting for this one, so it brings us joy to share with you that Slacker Internet Radio has finally come to the BlackBerry Storm. We've proclaimed our love for Slacker in the past, and we've been enjoying it ourselves on the iPhone. This is good news to lovers of Internet radio, who also just happen to rock the Storm. You can grab it by firing up your web browser on the phone, and heading over to slacker.com. We've got the full release after the break for you. Also, be on the lookout, we are going to be giving away 10 Slacker Radio Plus subscriptions later today - stay tuned.
Click to continue reading Slacker Internet Radio hits BlackBerry Storm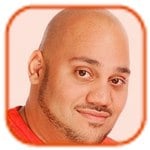 Posted by Andru Edwards Categories: Cell Phones, Corporate News, Wireless / WiFi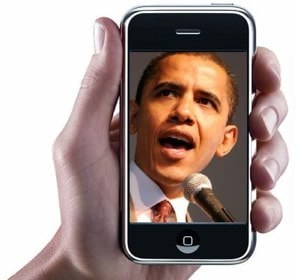 Barack Obama continues to reach the hearts of minds of the nation's younger citizens, and you just have to look at the way technology is being used as proof. My pal John Czwartacki from Verizon just shared an interesting piece of info - Verizon Wireless DC customers sent and received 2.9 million SMS messages between the hours of 10:00 am and 2:00 pm yesterday, during the inauguration. That's a lot of tap-typing. To give an idea of reference, that is more than three times the number os texts sent last week during the same four hour timeframe.
[Thanks, CZ!]
Read More

| CZ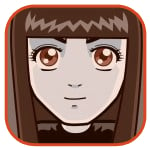 Posted by Sheila Franklin Categories: Cell Phones, Handhelds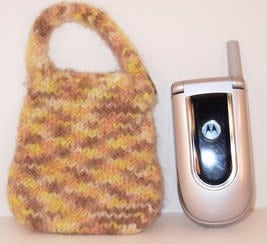 We don't know where you are, but here we are in the negative numbers when it comes to outside temperature. Verizon has offered some helpful cell phone tips. The cold can run down your battery quicker, so recharge often. Because the display cover can actually become brittle, they suggest you keep it in an inside pocket so it will receive your body warmth (or get it a fuzzy cover.) Check your signal strength to determine where it is the strongest during a normal day. Finally, keep a list of emergency numbers in your address book such as police, fire, rescue agencies, and schools to check for closings.
Read More

| Netscape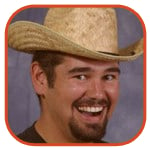 Posted by Patrick Phelps Categories: Broadband, Cell Phones, Corporate News, Wireless / WiFi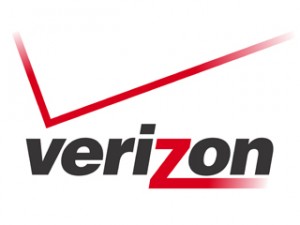 Verizon Wireless is taking a stand - in the race to deploy 4G LTE mobile broadband service, they don't want to come in second to AT&T or Japan's NTT DoCoMo, the latter of which said it would offer such a network commercially in 2010. According to executive vice president and chief technology officer of Verizon Communications, Dick Lynch, they plan to begin rolling the enhanced network capabilities out by about this time next year, ahead of the original 2010 timetable.
The original plan called for initial rollouts in 2010, with a wide commercial launch in 2011 and true mass availability coming shortly after. But according to an IDC analyst, Verizon's new, more aggressive deployment schedule was likely inspired by the threat of launching after another company. Verizon wants to be first! Can you blame them? They don't have the iPhone...
If you're wondering what LTE is, it's a fourth-generation wireless data system expected to be the next step up in speed and capacity for carriers using the GSM (Global System for Mobile Communications) platform, which is dominant in most of the world. Like Sprint Nextel's already deployed (in one city) WiMax, it should deliver multiple megabits per second of throughput.
After introducing LTE, Verizon plans to offer subscribers small in-home base stations known as femtocells, which will extend the signal indoors - likely including built-in Wi-Fi, which will allow newer personal electronics such as cameras to automatically exchange information over the air. Imagine getting home from a trip and having your pictures automatically upload to the internet once you walk through the door. This may be a reality sooner than you think.
Read More

| Yahoo!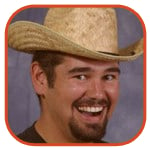 Posted by Patrick Phelps Categories: Cell Phones, Google, Microsoft
So you don't have an iPhone or other web-enabled phone, you're away from your computer and you're tired of shelling out your precious greenbacks for 411 services; is there any other option? Well, you could just keep on calling 411, the phone companies love it when you do that – a quick check reveals that Verizon charges $1.49 per call and both AT&T and Sprint charge a piggy bank busting $1.79 per call – or you could give Google or Microsoft a call, they'll take care of you for free. Google's service, "GOOG-411" can be accessed by calling 1-800-GOOG-411, while Microsoft's "Live Search 411" can be accessed by calling 1-800-CALL-411.
Both systems use voice recognition technology (you won't be able to speak with a real human) to provide directions to and phone numbers of millions of destinations across the United States and Canada, connecting you to your destination and sending you a text message containing the requested information if you so desire.
Which service is right for you? You'll have to try them both out and decide for yourself. I surprised myself by choosing the Microsoft service as my favorite. Stranger things have happened…
Check out the video (up top) for an introduction to the Google service.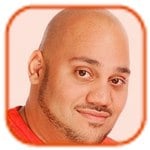 Posted by Andru Edwards Categories: Announcements, Home Entertainment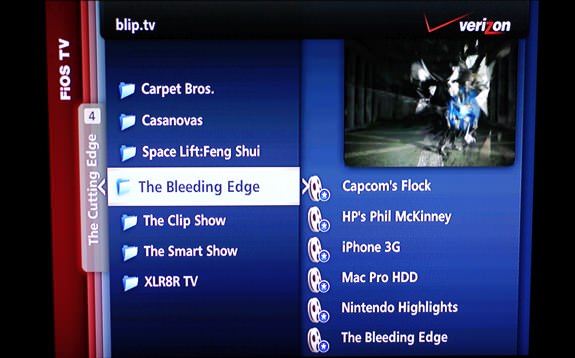 If you've followed us for any amount of time, then you'd be familiar with our gadget and tech video show, Bleeding Edge TV. You can find it here on Gear Live, on YouTube, on Blip.tv, and a bunch of other places on the interwebs. However, today we are happy to tell you that if you are a FiOS TV subscriber, you can catch the show there as well, on demand. To check it out, just pull up On Demand, and go into The Cutting Edge category. From there, choose Blip.tv, and you'll find us (along with other top Blip-hosted programming). Expect to see our other show, Unboxing Live up there shortly as well.
For those of you on other cable systems, no worries - we are working hard to bring our content to your cable boxes as well. In the meantime, the Internet will have to do.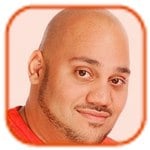 Posted by Andru Edwards Categories: Broadband, Corporate News, Internet
If you're in Reno and you use AT&T as your broadband Internet provider, you're now unfortunately the latest victim of this whole capped bandwidth nonsense that seems to be taking hold across the US. It started when Comcast implemented a 250GB per month cap on October 1. Now word has hit that metered billing of between 20-150GB per month is going to be tested in Reno on AT&T's DSL network. If you are a new customer who'll be apart of the trial, depending on the speed tier you choose, you'll get a cap somewhere between 20 and 150 gigabytes per month. If you're an existing customer, you'll be chosen to be a part of the trial if your monthly bandwidth happens to exceed 150GB in a month.
The trend is something we are vehemently against, so I figured I'd ask one of the Verizon PR reps that I know on Twitter, Kevin Laverty, if we should expect a similar announcement from Verizon, after another Verizon rep said no. His answer:
That's an affirmative - Verizon has no plans to cap bandwidth on either its FiOS or High Speed Internet/DSL services.
It doesn't get much clearer than that. It'll be a nice bullet-point for Verizon if they can say that FiOS is not only faster, but also is completely uncapped as far as usage goes.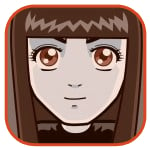 Posted by Sheila Franklin Categories: Cell Phones, Corporate News, Transportation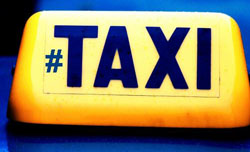 The Canadian company CellWand Communications has teamed with Single Touch Systems to allow AT&T Mobility, Verizon Wireless, and Alltel Wireless customers a new service. It is almost too simple. Need a cab? Press #TAXI on your cell phone. Already successful in Canada, ST's CEO Anthony Macaluso calls it "like 911 for a taxicab." The new service is pay per use with Alltel and Verizon subscribers coughing up $1.50 per call, while AT&T users will pay $1.79. Other carriers may be added later this year.
Read More

| RCR Wireless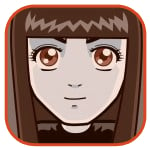 Posted by Sheila Franklin Categories: Cell Phones, Corporate News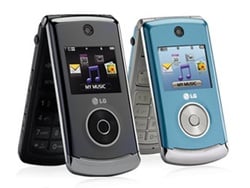 Yes, Virginia, there are other phones out there. Verizon has launched their LG Chocolate 3 Clamshell. The cellie features a built-in FM transmitter, and supports both Verizon's EV-DO network for Net surfing and VZ Navigator for GPS service. It also supports Bluetooth 2.1 with A2DP and a micro SD slot, a 2-megapixel cam and holds 1GB of memory. Available in both black and blue, the 3.9 x 1.9 x 0.6-inch phone is going for $129.99 after mail-in rebate and with a 2-year contract.
Read More

| gadgetell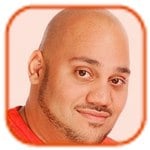 Posted by Andru Edwards Categories: Broadband, Internet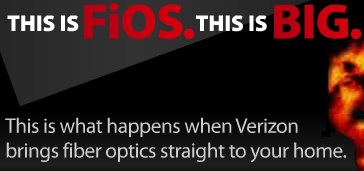 For all you Verizon FiOS subscribers out there, Verizon just announced this morning that they are going to be upping a couple of their speed tiers across the country, beginning next week. Of course, you need to live in one of the FiOS-covered areas in one of the 16 states where the service is available, like we do.
So, first things first - if you are in New York or Virginia, don't expect any changes. You guys are already enjoying the upgraded speeds that the rest of us have been waiting for. For the rest of us though, two changes are in order. First, the 30/15 speed tier will be going away, and will be replaced by the newer 50/20 tier. Crazy, we know. The 50/20 speed will remain at the same $139 per month cost. Those of you on the 15/15 symmetrical tier will also say goodbye to your current speeds, as you will be upgraded to the new 20/20 speed tier, and it will remain at the same $64 per month cost.
The lower tiers are getting upgrades as well, as 15/2 becomes 20/5, and 5/2 becomes 10/2. It should be noted that Comcast recently bumped up their speeds across the board to 16/2. I guess Verizon was just waiting on Comcast before spreading their NY and VA speeds to the rest of the country.
Read More

| Verizon Press Release

© Gear Live Inc. – User-posted content, unless source is quoted, is licensed under a Creative Commons Public Domain License. Gear Live graphics, logos, designs, page headers, button icons, videos, articles, blogs, forums, scripts and other service names are the trademarks of Gear Live Inc.