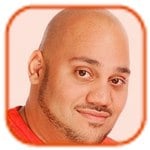 Posted by Andru Edwards Categories: HDTV, Home Entertainment, Internet, Software
Remember those rising files Facebook and Twitter features we told you about? Well, they finally arrived. Verizon FiOS is in the middle of rolling out its Widget Bazaar, which includes Twitter and Facebook integration. You'll be able to see what others are tweeting in regards to the show that you're watching in the read-only Twitter widget. For example, if you're watching a baseball game, you can pull up the Twitter widget to see what others are saying about the same game.
A Facebook widget is also being introduced, and will allow you to see a basic view of your news feed, even allowing you to see your friends photos. While you can't do any manual updates, the Facebook widget does support sending status updates showing what shows you're watching. The one caveat here, is that you can currently only have one Facebook profile on a files cable box.
There are other features here as well, as blip.tv, DailyMotion, and Veoh videos will be available to Home Media DVR subscribers.
According to Verizon, this is just the beginning. Their plan is to allow developers access to their open platform so that more interactive files TV applications will be available.
Read More

| Verizon FiOS WIdget Bazaar Release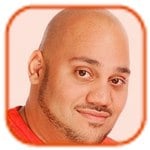 Posted by Andru Edwards Categories: Cell Phones, Corporate News, Internet, Science, Wireless / WiFi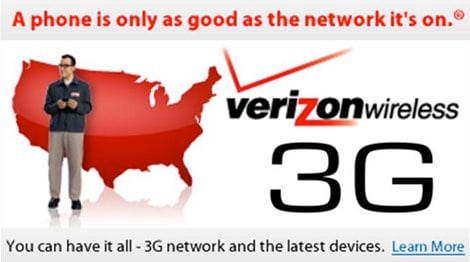 No shocker here. Wired.com did their own independent tests to determine the fastest and slowest average 3G network speeds in the US, and Verizon came out on top. The survey included 15,000 participants, with 12,000 of them reporting back with data that was valid and usable for the tests. Verizon clocked in with an average download speed of 1,940 kbps, T-Mobile dropped in at second at 1,793 kbps, Sprint took third at 1,598 kbps, and AT&T was way behind at just 901 kbps. That's just sad, and very telling when you consider the complaints from many an iPhone user as it pertains to 3G speeds.
Granted, this wasn't the most scientific of studies, as the test included 8153 AT&T users, compared to just 856 from Verizon, but hey, the info is still useful, right?
Read More

| Wired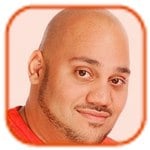 Posted by Andru Edwards Categories: Cell Phones, Hot Deals, Internet, Wireless / WiFi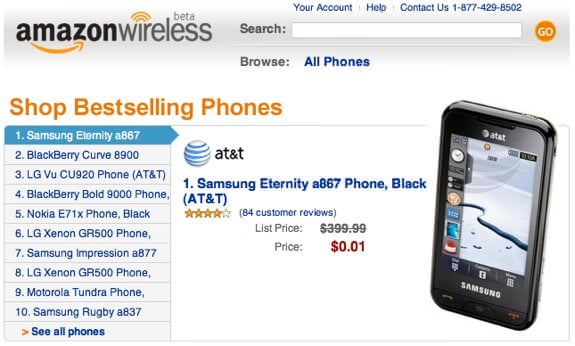 Amazon has launched Amazon Wireless beta, an online storefront where you can purchase voice and data plans from AT&T and Verizon, with T-Mobile and Sprint also coming soon. Normally, we wouldn't give something like this a second look, but it's Amazon, and they will be pointing consumers to this wireless portal from within the main Amazon site. The nice thing about Amazon Wireless is that you can compare offerings from the carriers in one easy-to-use spot, rather than visiting 2-4 different sites. Even better, all that mail-in rebate stuff goes out the window if you end up buying your mobile phone and plan on Amazon Wireless - all discounts are instant. Amazon Wireless beta is open now, and currently has over 130 phones up for sale.
Read More

| Amazon Wireless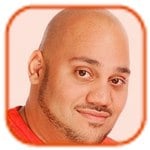 Posted by Andru Edwards Categories: Cell Phones, Corporate News, Handhelds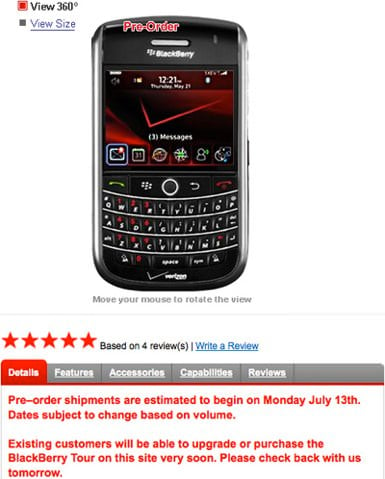 It looks like Verizon has decided to start offering the BlackBerry Tour to existing customers. Originally, Verizon planned to only offer the Blackberry Tour to new and qualified customers. However, due to all the negative press, it appears that they've changed their tune, as their BlackBerry Tour page now states that "existing customers will be able to upgrade or purchase the Blackberry Tour." They haven't given any further info on how existing customer upgrades will work, however they say interested customers should come back to the website tomorrow for more information. We are definitely liking the fact that mobile providers seem to finally started to be listening to their customers. As you recall, AT&T changed their iPhone 3GS upgrade policy due to heavy backlash from current iPhone 3G customers who wanted to upgrade immediately.
Read More

| Verizon Wireless via BGR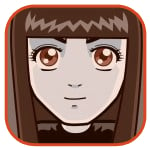 Posted by Sheila Franklin Categories: Cell Phones, GPS, Wireless / WiFi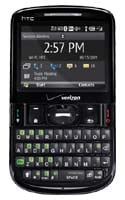 Verizon will be offering a deal that's hard to refuse with HTC's new Ozone. The cell phone features a full QWERTY keyboard, built-in WiFi and Bluetooth capability, EV-DO Rev. A Internet, global GPS, micro SD expansion slot, WM 6.1, a 2.0 megapixel cam and a one touch messaging key. Go Verizon Wireless and get a price of only $49.99 with a two year contract after a $70.00 mail-in rebate. Get the Ozone online next week and find it in stores July 13.
Read More

| Information Week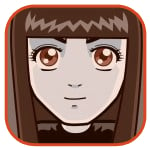 Posted by Sheila Franklin Categories: Corporate News, Hot Deals, Internet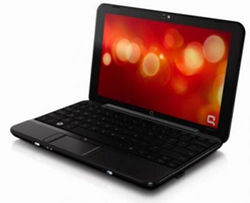 In an effort to get even more customers for FiOS, Verizon is offering some incentives. From now until August 15, new customers can sign up for a triple bundle (FiOS Internet with a connection speed of 25/15 Mbps or higher, TV Extreme HD service and Essentials voice service.) They then have their choice of a free Compaq Mini netbook (except for S&H,) retailing at $299.99 for only or a free Flip Ultra camcorder. A triple bundle that includes 15/5 Mbps Internet allows purchase of the netbook for $99.99 or the free cam.
Read More

| Verizon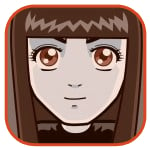 Posted by Sheila Franklin Categories: Cameras, Cell Phones, GPS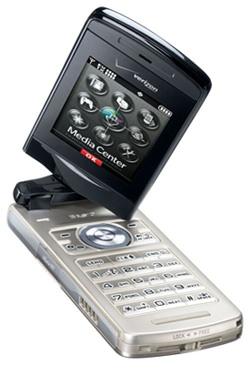 We always appreciate when a company ups their product with technology as Verizon has done with their Casio Exilim. Their first camera phone features a 5.1 megapixel sensor and a 3x optical zoom that allows cropping without detail loss. The display swivels to give an extra coverage while the phone is being used as a camera. The cellie also supports V Cast music, Visual Voice Mail and VZ Navigator. Verizon is offering the phone for $449.99, $279.99 with a 2 year contract.
Read More

| Verizon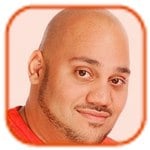 Posted by Andru Edwards Categories: Features, HDTV, Home Entertainment, Internet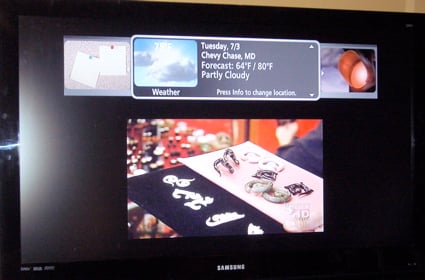 Earlier we posted a fairly in-depth piece looking at some of the upcoming FiOS TV features, but we figured some of you might just be interested in this juicy tidbit. We know a bunch of you are addicted to Twitter and/or Facebook, and if you are a Verizon FiOS TV subscriber, you'll be interested to know that both are going to be integrated into your television viewing experience by way of widgets.
The Twitter integration is particularly cool, as the widget will give you a look at what people are saying about the show you are currently watching. Could be fun for sports, or reality shows. Not so much for Keeping Up with the Kardashians (hat tip to Jason on that one.)
We have no timeline for when the widgets will be pushed out, but we do know that they are currently in beta.
[Image credit: Zatz Not Funny]
Read More

| Upcoming FiOS TV features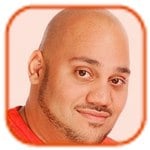 Posted by Andru Edwards Categories: Broadband, Features, HDTV, Home Entertainment, Internet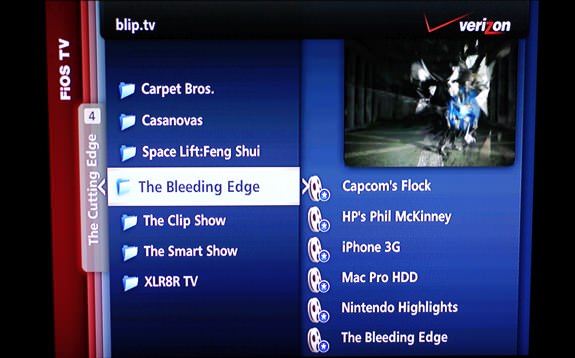 As most of you know, we are big fans of Verizon FiOS here at Gear Live. The actual Internet and television services are stellar, and it's pretty hard to find fault with things, especially since downtime is almost nonexistent. Sure, we've had our issues, but those are all fixed, and at this point it is pretty much smooth sailing.
Today we were inviting to a media briefing at the main hub in Everett, WA, to get a look at some of the current and upcoming features of the Verizon FiOS TV service. We were able to sit down with Eric Rabe, Senior VP of Media Relations for Verizon to get the full scoop. Of course, being who we are, we had to make sure we got questions answered about FiOS Internet and phone services as well, just to be thorough. We will just go through these in no particular order - some of this you already know, while other parts are definitely new:
HD Content: FiOS TV is completely uncompressed through Verizon. They get the signal, and pass it straight through to the subscribers box the way they received it from one of two providers (depending on where you are located.) Every market has a minimum of 100 dedicated HD channels. The caveat here (and it's a small one) is that the cable box does not have a mode that simply passes through the content to your receiver or television the way it comes in. This means you have to set the FiOS TV cable box to display either 1080i or 720p, and it will either up-convert or down-convert depending on what you choose. I let them know it would be nice to have boxes that just passed through the resolution without any conversion taking place. Of course, if you have a TiVo Series3 or TiVo HD with a FiOS CableCARD, you don't have this issue.
I also asked about 1080p content, since satellite is currently offering HD content in 1080p. Unfortunately, their answer is that they are a couple of software revisions away from being able to offer that, so no timeline there.
Click to continue reading Exclusive: Upcoming Verizon FiOS TV features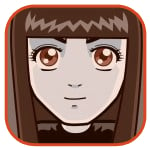 Posted by Sheila Franklin Categories: Corporate News, HDTV, Internet, Wireless / WiFi

Cablevision has announced that they will be offering the fastest Internet connection ever. Beginning May 11, the plans have download speeds of up to 101 Mbps and upload speeds of 15 Mbps at a price of $54.90 to $64.90 per month. That equals out to an HD movie in only 10 minutes. It will also be making its WiFi Internet service faster by 3 Mbps at no extra charge. Rumor has it that they are competing against Verizon, which will is offering its FiOs 50 Mbps for $89.95 in NY.
Read More

| Newsday

© Gear Live Inc. – User-posted content, unless source is quoted, is licensed under a Creative Commons Public Domain License. Gear Live graphics, logos, designs, page headers, button icons, videos, articles, blogs, forums, scripts and other service names are the trademarks of Gear Live Inc.