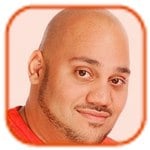 Posted by Andru Edwards Categories: Cell Phones, Corporate News, Handhelds,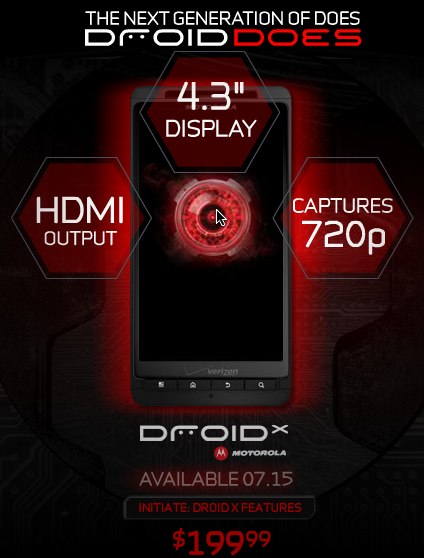 A few minutes ago Verizon and Motorola got together to announced the new Droid X Android smartphone, and we've got all the details for you. First and foremost, the Droid X will ship with Android 2.1 and a new customized UI. It boasts a 4.3-inch 854x480 display, 1GHz TI OMAP 3640 processor, 8 megapixel camera with dual LED flash, 720p video capture, and 8GB internal storage. It's also got a flash card port that supports up to 32GB of storage, and the phone does ship with a 16GB card. The Droid X can also act as a mobile hotspot, providing WiFi access to up to five other devices, multitouch keyboard (thank you!), DLNA support, and even an HDMI out.
We know you are wondering when Froyo (Android 2.2) will hit the phone, and Verizon says that will happen later this summer, alongside Flash 10.1 support. You'll be able to pick up the Droid X on July 15th from Verizon Wireless for $199.99 with two-year contract after rebate (rebate? really? still?) and if you wanna add the hotspot feature, that will be an extra $20 per month with a 2GB cap. Similar to how AT&T made all customers with upgrade dates through 2010 eligible for the iPhone 4 right away, Verizon is doing the same for the Droid X.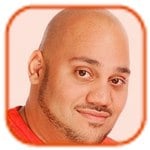 Posted by Andru Edwards Categories: Cell Phones, Handhelds, Rumors,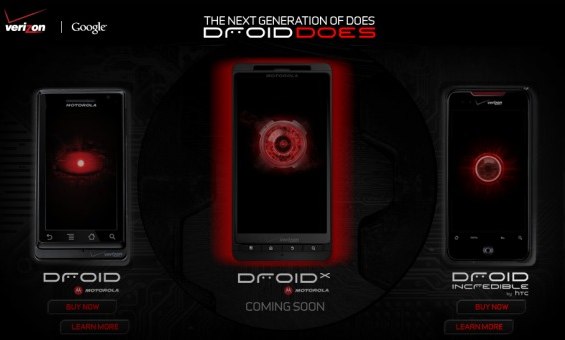 One day before the iPhone 4 arrives to take over the world, Verizon is set to reveal the Motorola Droid X in an official capacity. As you can see from the image above, they aren't exactly keeping it under wraps—hey, you gotta take all the buzz you can get when you launch one day before the iPhone 4, which has sold over 600,000 units already. So, we will get the full meal deal on June 23 as far as the Droid X goes, but in the meantime we do know that the display on this thing is 4.3-inches in screen size. Definitely very EVO 4G-ish with a display that size. Verizon is also touting the Droid X as having a 720p high definition display, which we are wondering if that's a mistake. Don't get us wrong, we'd love to see it, but earlier prototypes had 854x480 screens, and the EVO 4G itself has an 800x480 display. If we find out that the Droid X has a 1080x720 on June 23, we'll have to bow down to Motorola. This Droid X also has a built-in HDMI port, allowing you to display content on a big screen with the appropriate cable.
We will be keeping an eye out for more Droid X tidbits from now through the 23rd, when everything gets revealed.
UPDATE: Verizon just updated their Droid X teaser, and it now shows "702p Capture." In other words, it can record 720p HD video, but the screen isn't HD. So, that's that!
Read More

| Verizon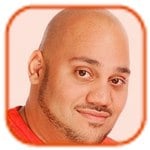 Posted by Andru Edwards Categories: Cell Phones, Features, Galleries, Handhelds,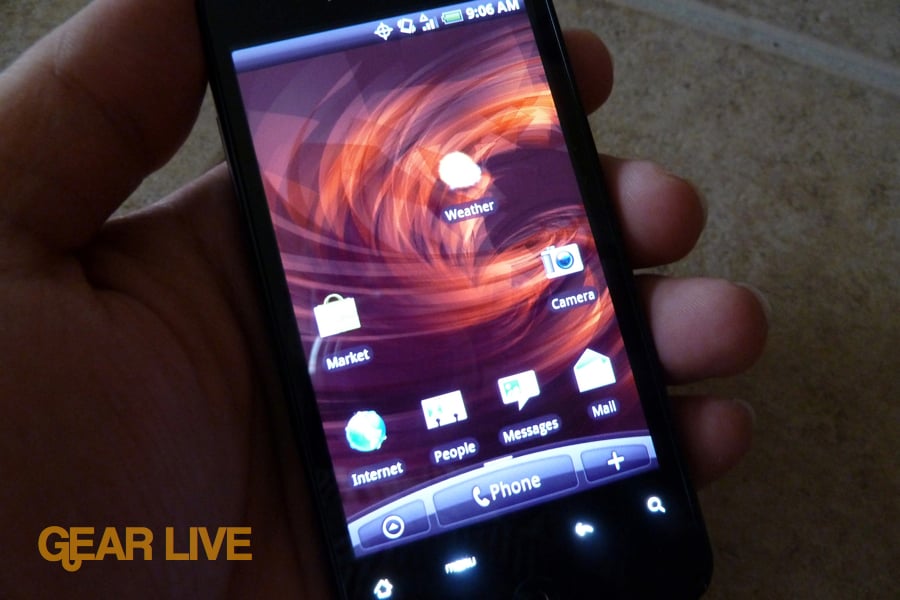 We recently mentioned that Google announced that the Nexus One wouldn't be hitting Verizon, and the reason behind the decision is that there is a better option in the Droid Incredible from HTC. We recently got our hands on a Droid Incredible, and we've been playing with it for a couple of days now, steadily forming our opinion of the device. While the full review isn't ready yet, we can comfortably say that we like the Incredible quite a bit more than the Nexus One. Look out for our review in a few days, but in the meantime, we've got a Droid Incredible gallery for you, giving you a look at the aesthetics of the device.
Gallery: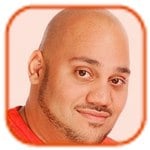 Posted by Andru Edwards Categories: Cell Phones, Corporate News, Handhelds,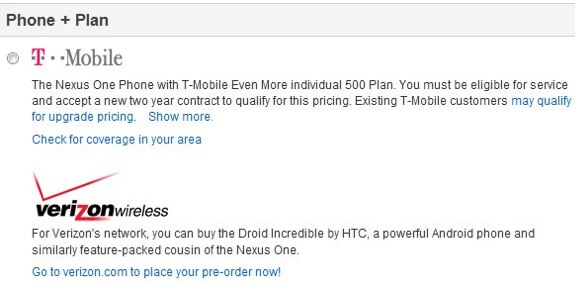 If you're a Verizon Wireless customer that was waiting on the Nexus One's arrival before upgrading, looks like you'll have to make a slight change of plans. Google has just made it known that, despite announcing that the Nexus One would hit Verizon soon, it is now dead. Instead, they recommend that you go with the Droid Incredible instead. At first glance, that may come across as lame, but the fact is that the Droid Incredible is a better phone than the Nexus One, so we have to give kudos to Google for recognizing the work that was put into the phone by HTC. We will have more on the Droid Incredible later today, as we are currently playing around with one in the Gear Live Review Labs.
Read More

| Google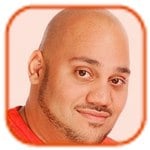 Posted by Andru Edwards Categories: Cell Phones, Features, Galleries, Handhelds,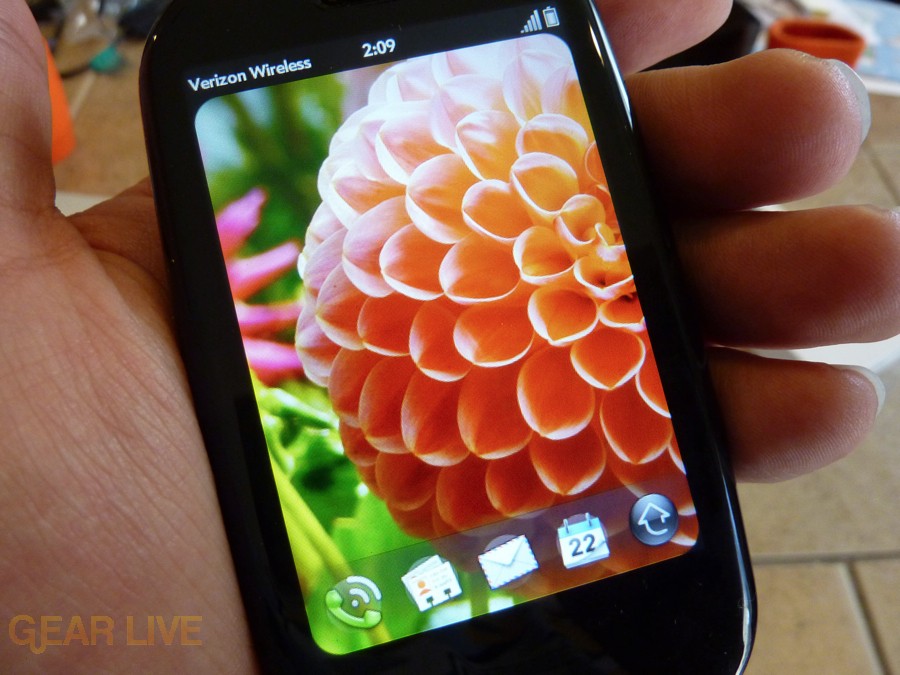 We've finally got around to getting our hands on the Palm Pre Plus, Verizon's version of the Pre, which Palm had hoped would spur the additional sales needed to take the company away from the brink of irrelevance at best, and extinction at worst. While that may not have happened, and while we can go over the myriad of reasons why (Palm, your App Store is atrocious…,) one that thing we are sure about is that the Pre Plus is a great phone. In fact, it has some features that you'd be hard-pressed to find in any other device, like the ability to act as a Mobile Hotspot for up to five other devices. We'll be hitting you with a review of the Palm Pre Plus shortly, but in the meantime, go ahead and take a gander at our Pre Plus unboxing gallery.
Read More

| Palm Pre Plus unboxing gallery
Gallery: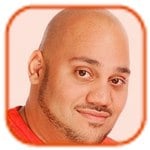 Posted by Andru Edwards Categories: Cell Phones, Corporate News, Software,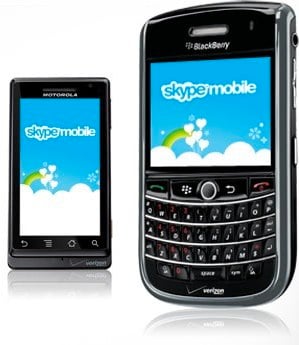 We are loving how mobile wireless carriers in the US seem to be opening up their previously locked down networks. First, AT&T allows 3G access to SlingPlayer Mobile, and now Verizon Wireless has just announced that they will allow unlimited Skype calling over 3G from their smartphones, starting next month. All you need is a smartphone with data plan, and you can both make and receive Skype-to-Skype voice calls right on your phone over 3G. You'll also be able to use Skype Out, instant messaging, and remain online in the background to stay connected to the service. At launch, unlimited Skype services will be available on nine Verizon handsets, and you can take a look at the full list after the break.
Click to continue reading Unlimited Skype calling comes to Verizon next month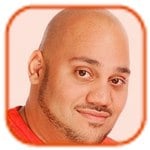 Posted by Andru Edwards Categories: Cell Phones, Corporate News, Wireless / WiFi,

My pal Matt Hickey from over at Crave has seemingly connected a few dots as it pertains to the battle between AT&T and Verizon, and this whole Fake Steve Jobs "Operation Chokehold" stunt aimed at taking down the AT&T Wireless data network this Friday afternoon. In case you are unfamiliar, Fake Steve proposed that AT&T customers load up bandwidth-intensive apps on Friday at noon, all at the same time, to saturate the AT&T network to a point of failure as a way of expressing they they are fed up with the horrible performance of the network. Thing is, one of my other pals, John Czwartacki, who just happens to be a contributor to the Verizon Policy Blog and a prolific Verizon personality on Twitter, linked to the movement via a tweet. Some are seeing this as a Verizon official condoning, or possibly even encouraging, the whole "Operation Chokehold" act.
Personally? We think that this is more of a finger pointing statement. It's John saying "Haha - look at AT&T - their users are so fed up that they want to crush the service that they pay for! Tee hee! Verizon customers wouldn't do that to us!" What do you think? Was John, and thusly Verizon, out of line here? Either way, we can stomach the rivalry that is happening in the television commercials…but let's keep the battle outside of our Twitter streams, okay guys?
Edit: John Czwartacki just hit me with an email, pointing out that he certainly doesn't condone this behavior at all, and even said as much in a few tweets that followed. He was simply linking to industry news, as he normally does. He thinks that if customers are fed up with AT&T, they should vote with their wallets. We agree.
Read More

| Crave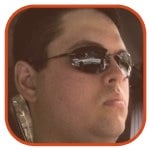 Posted by Dan Hughes Categories: Cell Phones, Google, Handhelds,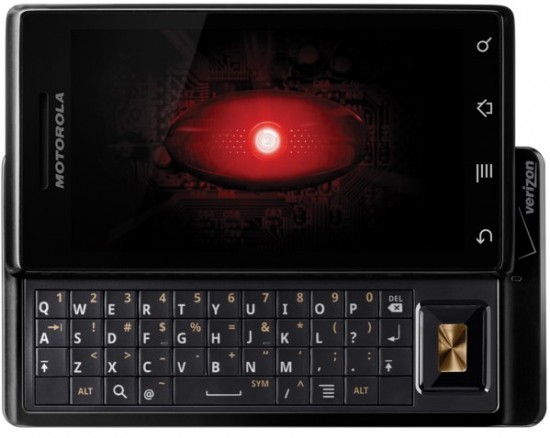 We recently reported an issue regarding the Motorola DROID and it's MMS problem, and it looks like we've tracked down the issue.
After some hefty research (read: lots of Googling and failed MMS messages,) we finally stumbled upon a post over on Howard Forums from a user who seemed to identify this issue. We have tested it successfully, both purposefully breaking and then fixing our ability to send MMS.
The culprit: parentheses around your contact's area code. If your contacts have parentheses around them when they are synced to the phone, the Droid faithfully preserves that. However, when the address is used for an MMS transmission (and ONLY MMS, for some reason), it glitches out and fails. [Ed. note: What an absolutely ridiculous bug!]
Here's how to fix the DROID MMS issue, if you are experiencing it:
Delete any open threads containing the user you want to MMS, including any text message threads. Otherwise, it will pull the address form the thread instead of using the new one.
Edit the contact, removing the phone number and retyping it in. Notice the Droid will type the hyphens in itself, but will not place parentheses. Make sure to do this on EACH form of data this may synchronize from (e.g. Corporate AND Google contacts, if this person is in both. Haven't figured out if parentheses coming from Facebook can cause a problem.)
Soft reset the phone.
Attempt the MMS.
This worked for us. Drop us a comment and let us know if it worked for you. There have been some reports of the problems reoccurring, and so we'd like to know your circumstances.
Personal note: Make sure you edit the information that syncs to your phone so it has no parentheses. I know I exported my contacts from Outlook, and imported them into Google, and Outlook puts parentheses by default, so that is why none of my contacts worked in the first place, but we COULD send to the guy at Verizon Wireless (because we typed in his number directly.) I'm wondering if somehow the parentheses data is somehow being synced back to the phone.
We've reported the situation to Verizon's Wireless Data Technical Support team, who thanked us for the information. (Direct quote: "Awesome."😉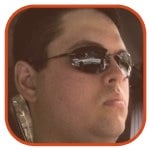 Posted by Dan Hughes Categories: Cell Phones, Google, Handhelds,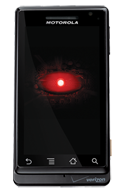 Update: It looks like we've found the culprit - How to fix the Motorola DROID MMS bug.
It seems to be few and far between at this point, but stemming from an unfortunate first-hand series of events, we've investigated and found a few unhappy Verizon Wireless Motorola Droid customers out there who are experiencing an annoying problem: MMS' are being sent and being rejected with the error message: "You have entered an invalid address."
The problem seems to be intermittent and with no discernable pattern. Reports show customers who are inflicted with the problem are unable to send to certain numbers but are able to send to others. Our first-hand experience involved attempting to send pictures to a quarter of the address book before giving up and calling tech support. Oddly enough, the first successful picture message sent on this particular Droid went to the guy from Verizon's Wireless Data Technical Support team who was helping us to fix the problem. We were able to receive MMS from the numbers we tried, but failed receiving from another of Verizon's Customer Support reps.
Posts on Android's and Motorola's support forums found that there was no workaround yet, but some of those who swapped out for a new Droid had no problems with the new phone.
Is anyone else having this problem? Verizon, Motorola, and Google definitely have not spoken up yet, so we don't know how many people are calling about the problem, but there are a few out there. For all we know, it could be a small glitch. Drop a comment and let us know.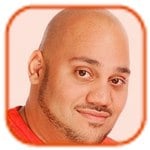 Posted by Andru Edwards Categories: Full Episodes, Gizmatic, Cell Phones, Features, GPS, Handhelds, Podcasts, Product Reviews, Software, Videocasts, Videos,
Yes, we definitely hit you with our full Motorola DROID review, but many wanted to see a bit more video of the device. That being the case, we recorded this episode of Bleeding Edge TV to show off the different features of the Motorola DROID smartphone. We give you a look at the hardware, some of the Android 2.0 features, Google Maps Navigation, and more. All in all, it's a twelve-minute walkthrough of the DROID, the smartphone that has grabbed the attention of the industry, giving Google, Motorola, and Verizon Wireless a lot of attention.
If you are at all curious, be sure to hit the video above.
© Gear Live Inc. – User-posted content, unless source is quoted, is licensed under a Creative Commons Public Domain License. Gear Live graphics, logos, designs, page headers, button icons, videos, articles, blogs, forums, scripts and other service names are the trademarks of Gear Live Inc.