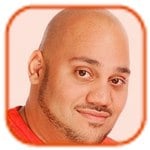 Posted by Andru Edwards Categories: Broadband, Corporate News, Internet,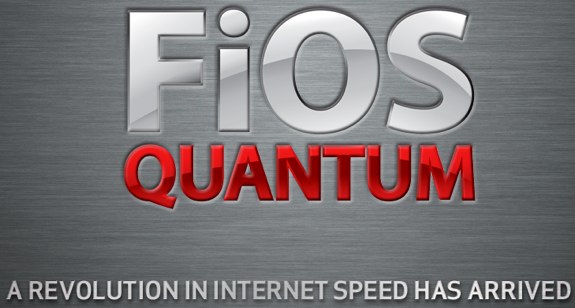 Verizon has finally made those FiOS speed increases that we told you about recently a reality, and along with the new speeds comes a new name as well. Verizon FiOS Quantum offers speeds up to 300 Mbps down and 65 Mbps up, and the cost is a whopping $205 per month with a two-year contract (or $210 per month contract-free.) What can you do with those speeds? Verizon tells us:
"With a 300 Mbps speed, consumers can download a two-hour, standard-definition movie (1.5 gigabytes) in less than 40 seconds; and a two-hour, high-definition movie (5 GB) in 2.2 minutes."
If you're in a Verizon FiOS area, you can order upgrade now.
Read More

| Verizon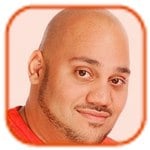 Posted by Andru Edwards Categories: Broadband, Corporate News, Internet,

Last week we reported that Verizon FiOS Internet users were about to receive a significant speed boost, and today it's been made official. Most impressive is that the download speed of the fastest tier has doubled to 300 Mbps, with a 65 Mbps upload speed alongside it. Here's a look at all the new speed tiers:
300/65 Mbps (previously 150/35)
150/65 Mbps (previously 50/20)
75/35 Mbps (previously 35/35)
50/25 Mbps (previously 25/25)
15/5 Mbps
On the fastest tier, you can download a 2-hour 1080p movie in less than 22 minutes. The new speeds take effect in June.
Read More

| Verizon FiOS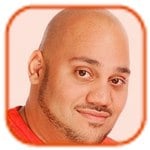 Posted by Andru Edwards Categories: Broadband, Corporate News, Hot Deals,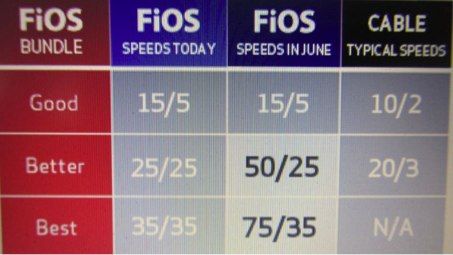 Looks like Verizon FiOS is about to get a whole lot faster. According to Broadband Reports, the current broadband symmetrical 25/25 Mbps tier will soon be changed to 50/25, while users on the 35/35 symmetrical tier will have their speeds upgraded to a whopping 75/35. The new 50/25 and 75/35 tiers will be available in all Verizon FiOS markets regardless of if the area is on GPON or BPON, and the changes should appear sometime around June 18. If you're a current customer, you may need to call in to get provisioned for the higher speed tier, but it shouldn't cost you anything extra.
Read More

| Broadband Reports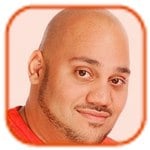 Posted by Andru Edwards Categories: Broadband, Corporate News, Wireless / WiFi,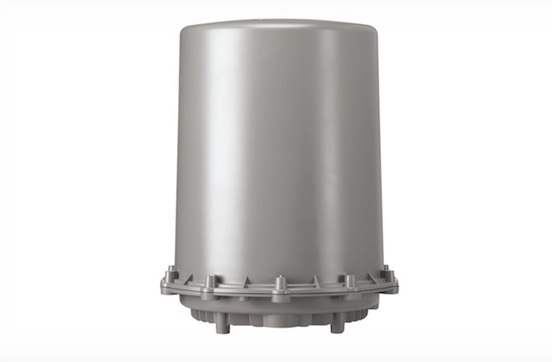 Verizon Wireless is ready to capitalize on all that work its been doing building out a large LTE network with the release on its new HomeFusion LTE service. The intention here is to move away from DSL, and to also broaden its home Internet service footprint after deciding to not expand FiOS areas any further. If you're in a Verizon LTE area, you can join HomeFusion now, but it won't be cheap. Plans start at $60 per month for 10 GB of data, and go up to $120 per month for 30 GB. Any overages will result in a charge of $10 per GB.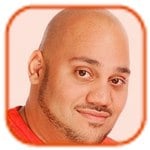 Posted by Andru Edwards Categories: Corporate News, Home Entertainment, Microsoft, Video Games,
Microsoft said Sunday night that it plans to launch its fall 2011 dashboard update for its Xbox 360 game console, complete with voice search via Xbox Kinect, this week.
Microsoft also announced a significant number of related content partnerships, bringing most major services to the Xbox platform this week or by early 2012. On Dec. 6, Starting Dec. 6, a free Xbox Companion app for Windows Phone will let also let users find, learn more about and control content from popular entertainment services on Xbox LIVE.
Shortly after midnight on Sunday night, Microsoft said that the "Bing on Xbox" update would arrive on U.S. consoles beginning "tomorrow," and roll out to U.S. console owners over the coming weeks. Those without a Kinect peripheral will be able to search using Bing text search.
The voice search capability, first revealed in June, will work with both the Xbox Live Marketplace, Zune Video, and selected content partners. On Dec. 6, presumably the date of the update, Microsoft plans to add content from new entertainment partners, including apps, from EPIX, ESPN, Hulu Plus, Netflix, and MSNBC's Today.
Microsoft's vision for the Xbox platform, including voice search via Kinect, probably was more significant six months ago before Apple's Siri began dominating headlines with its ability to naturally search and interact with the user and a variety of apps. Nevertheless, it allows users to interact with a growing sea of content as simply as possible.
Click to continue reading Xbox 360 voice search, TV content deals launch December 6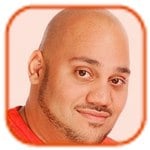 Posted by Andru Edwards Categories: Broadband, Corporate News, Wireless / WiFi,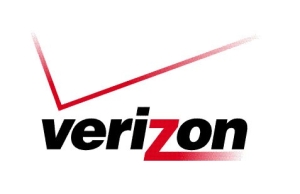 Verizon has indicated that it plans a residential LTE broadband service that could roll out in the fourth quarter, a fixed antenna that would challenge AT&T, Comcast and others for a home broadband connection.
Verizon also reiterated that it plans to concentrate its FiOS investments in areas it already serves.
Verizon executives said that a national rollout of a fixed broadband LTE voice and data package could be based on the "cantenna," a fixed antenna that it has already deployed with DirecTV, according to comments made by Francis J. Shammo, Verizon's chief financial officer, during Verizon's earnings call last Friday.
While Verizon executives did not state that the company was winding down its residential fiber optic (FiOS) service, executives gave several hints that geographic expansion was not in the cards. Verizon already serves 16.27 million premises in its 12-state wireline service territory, representatives said via email, mostly on the East Coast. But Verizon also began indicating in 2010 that it was going to focus its FiOS investments on the markets it already serves, last year.
Click to continue reading Verizon to take on AT&T, Comcast with residential LTE service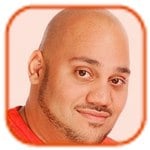 Posted by Andru Edwards Categories: Home Entertainment, Microsoft, Rumors, Video Games,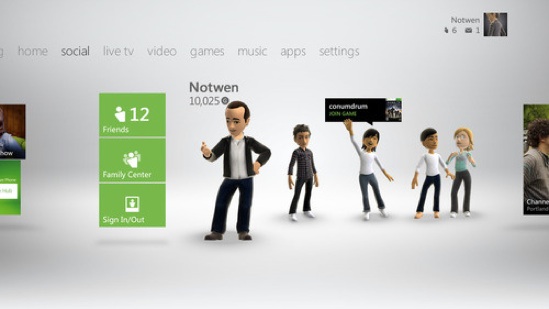 Microsoft will partner with providers like Comcast and Verizon for its upcoming Xbox 360 integrated TV experience, according to a Bloomberg report.
Users will sign into Comcast Xfinity and Verizon FiOS apps on the Xbox 360 with existing account information. Redmond will also likely ink content deals with HBO, Sony's Crackle, the Bravo and SyFy channels, and Amazon's Lovefilm, Bloomberg said.
Microsoft discussed its Live TV efforts at this year's E3 gaming conference, and the feature has already kicked off overseas with Sky TV in the U.K., Canal Plus in France, and FoxTel in Australia. Microsoft chief Steve Ballmer provided more details on what US consumers can expect during a presentation at the company's BUILD conference earlier this month.
"It's quite obvious that we need to increase the amount of video and TV content that are available on the Xbox," Ballmer said. "Our goal this year is to dramatically increase the total amount of content, the total entertainment catalog available on the Xbox, particularly by working in partnership with a number of video suppliers."
Click to continue reading Comcast and Verizon live TV content expected to come to Xbox 360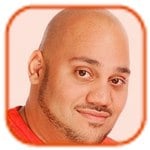 Posted by Andru Edwards Categories: HDTV, Home Entertainment, Movies,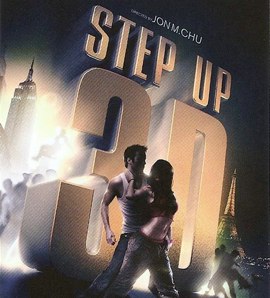 If you're a Verizon FiOS TV customer, you'll be getting access to 3D movies on demand starting next month. Starting on November 16th with the premiere of Cats & Dogs: Revenge of Kitty Galore, you'll have eight 3D movies to watch in November:
Chicken Little
Bolt
Meet the Robinsons
Journey to the Center of the Earth
Under the Sea
Deep Sea
NASCAR
Then, December bring two more to the lineup with A Christmas Carol and Step Up 3D. Of course, in addition to having an HD set top box, you'll also need a 3D-compatible television and glasses to take part in the festivities.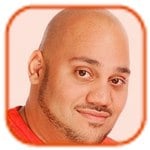 Posted by Andru Edwards Categories: Corporate News, Home Entertainment, Internet,

Frontier Communications has officially acquired all Verizon and Verizon Fios wireline assets in Arizona, Idaho, Illinois, Indiana, Michigan, Nevada, North Carolina, Ohio, Oregon, South Carolina, Washington, West Virginia and Wisconsin. They've also acquired several of Verizon's exchanges in California, including those bordering Arizona, Nevada, and Oregon. Customers in those regions have been told they would get the same level of service that they've been paying for, but as it turns out, it's simply not true. We did some digging, and we've found that Frontier customers have completely lost access to the following services, with no Frontier equivalent being offered:
Verizon TV Central
Online TV Listings
Remote DVR Access Online
FiOS Mobile Remote
FiOS TV Online
HBO Go access
Epix Online access
We are going to try and get word from Frontier as it pertains to the feature loss experienced by customers in the acquisition, since it seems like there's a lot lost. Service level has decreased, but prices are certainly remaining the same.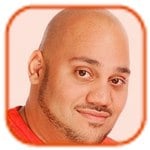 Posted by Andru Edwards Categories: Broadband, Corporate News, HDTV, Home Entertainment,
This morning we got word that Verizon was bolstering their FiOS packages, with the big news (from where we sit) being that the company is now offering a new symmetrical 35/35 Mbps Internet package as part of their "Best" bundle, which also brings an expansion of offerings in their FiOS TV HD package. For those who just want the blazing Internet goodness without the HD, they are also offering a 25/25 Mbps service, and they still offer the 50/20 Mbps service as well, which is a bit odd. They seem to have updated all of their Internet packages, and now the highest tier has the slowest upload speed out of them all. Hopefully that'll change fairly quickly, because things appear to be a bit off-balance there. Nevertheless, FiOS is now in a position where they don't have any competitor in the US that matches their upload speed, regardless of cost.
It's not all fun and games, though. There is also a higher early-termination fee that comes alongside the new services. Formerly, it would cost $179 to terminate the two-year contract, but now it's up to as much as $360. Again, that's only if you cancel, and we think that once you get a look at the uncompressed HD and feel for the speedy Internet, you'll decide that you're in for the long haul.
© Gear Live Inc. – User-posted content, unless source is quoted, is licensed under a Creative Commons Public Domain License. Gear Live graphics, logos, designs, page headers, button icons, videos, articles, blogs, forums, scripts and other service names are the trademarks of Gear Live Inc.