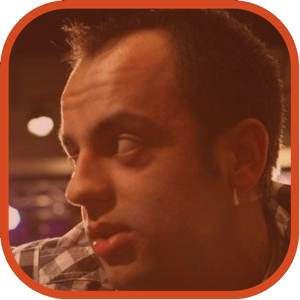 Posted by Andrey Malskiy Categories: GPS, Transportation, Videos,
OnStar is ready to roll out their Family Link Tracking system. The system will be available to the masses at the end of the year, after OnStar has been talking about the system for a year or so already. Surprisingly enough, the system doesn't cost an arm and a leg, but only a measly $4 a month on top of an OnStar plan.
The system isn't designed to give you minute-to-minute, real-time updates, but updates the family members in 20 second intervals or so. Instead, its purpose is to keep track of your vehicle and the location of it, and possibly keeping tabs on your kids as they're behind the wheel. Check out the video above for a detailed look and see how it works!
Read More

| Engadget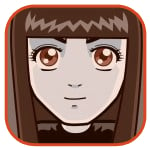 Posted by Sheila Franklin Categories: Design, Transportation,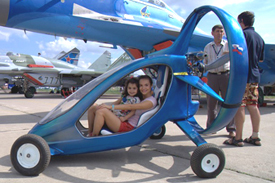 Russian Designer/Inventor Alexander Begak has designed the Runflier Stalker, the next generation of his Evolution. The airborne vehicle takes off from a short runway and can travel almost a thousand miles without refueling at a speed of up to 124 mph. It is made of Kevlar and weighs only about 300 lbs. Because it is made of the plastic material, it is invisible to radar and can take photos both day and night, as well as perform mapping and patrolling duties. Look for the Stalker in a war near you.
Read More

| Inventor Spot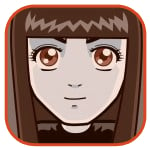 Posted by Sheila Franklin Categories: Design, Movies, Transportation,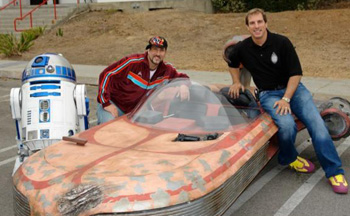 Daniel Deutsch, a designer with the ultimate in talent, built a fiberglass and aluminum replica of the Star Wars Landspeeder in his garage. With an electric drive system, it can hit a top speed of 25 mph, and can go for a few miles with one charge. Even at that slow of a pace, we bet Mark Hamill would still take it around the block. It joins Deutsch's collection of other clever stuff, such as the R2-D2 shown (Joey Fatone not included.)
Read More

| Daniel Deutsch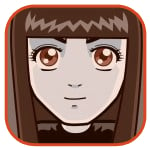 Posted by Sheila Franklin Categories: Science, Transportation,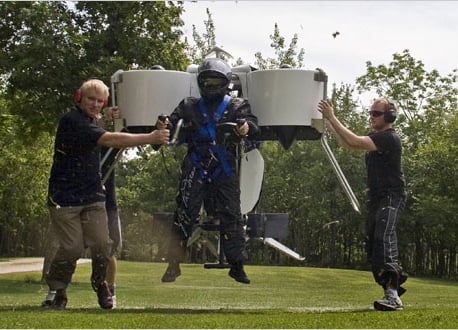 Yesterday, inventor Glenn Martin displayed his jetpack at the EAA AirVenture air show in Oshkosh, Wisconsin. The machine is five feet high, has rotors in two large ducts, a 200-horsepower engine, and rests on 3 legs. It weighs about 250 lbs. and provides 600 lbs. of thrust. Martin has spent 27 years developing his baby and plans to sell them next year for $100,000.00 each if all goes well.
Martin's wife was the first guinea pig and dubbed it "The Beast." Fortunately, it also has a parachute for an emergency landing that we figure won't be needed as the jetpack only flew about 3 feet off the ground. We give the man props for the attempt anyway. Check out the video if you would like to see the launch.
Read More

| N Y Times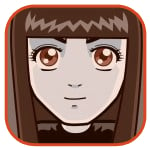 Posted by Sheila Franklin Categories: Misc. Tech, Science,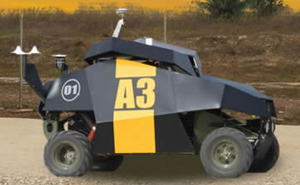 It appears that is isn't just the U.S. military using robotic vehicles. The Israeli Guardium is a 4-wheeled robotic soldier, designed to replace humans in scary places. It is operated via command room with a joystick and is mounted with 360º cams, night-vision, and for the tight spots, machine guns. The bot has pre-planned routes and navigates through traffic. With a price starting at $600,000, we say we will gladly use our taxes to purchase a few for both sides and bring our guys home.
Read More

| New Launches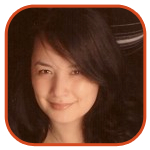 Posted by Veronica Santiago Categories: MGM, Action, Sequels,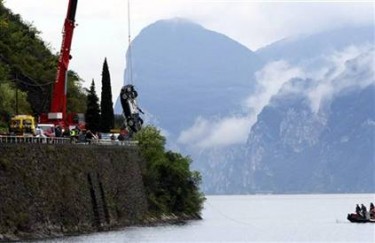 Although we've grown accustomed to seeing James Bond do flashy things with his vehicle, I don't think his iconic car was intended for this.
This past Saturday, an Aston Martin being used on Quantum of Solace took a dive into Lake Garda while en route to the set. Wet weather forced the vehicle - and its driver - to plunge into the waters in northern Italy.
Surprisingly, the person behind the wheel reportedly escaped with only minor injuries. I don't think the same could be said for the car.
Read More

|
MSNBC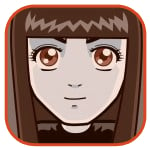 Posted by Sheila Franklin Categories: Design, Transportation,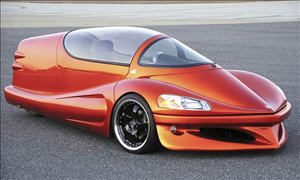 The green heat is on. To continue a quest for a car that can make it up to 100 mpg, The AXP (Automotive X PRIZE) promises $10 million to the company that can make a "safe, affordable, and desirable" vehicle for middle America. There are two categories, mainstream and alternative.
The foundation putting up bucks was created by Peter Diamandis when Charles Lindbergh went after the $25,000 reward for flying from New York to Paris. We figure there are plenty of creative Gear Livers that could use the bucks and certainly can come up with their own idea or two by 2009.
Read More

| MSN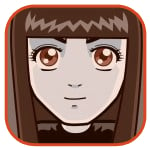 Posted by Sheila Franklin Categories: Corporate News, Transportation,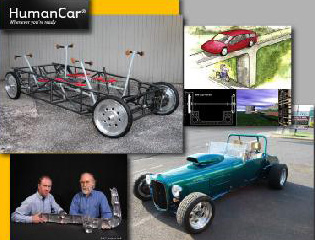 They may look a bit strange, but each of Charles Greenwood's HumanCars is a hybrid electric vehicle with an exoskeletal safety cage chassis, dual electric motors, a variable human power input, patented Body-Steering chassis and SyncGuideway compatibility as standard equipment. You can also go for optional GPS, iPod plug-in, and power windows, locks, mirrors, and wipers. HumanCars are available in three models, the FM4 Troublemaker, the Rod, and the LMV Imagine. At a base price of $15,000.00, you can pre-order for their 2008 Earthday debut this April.
Read More

| HumanCar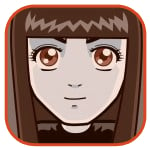 Posted by Sheila Franklin Categories: GPS, Internet, Transportation, Wireless / WiFi,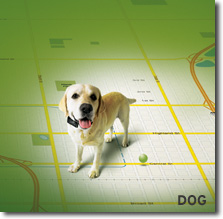 Zoombak understands that two of your best friends are likely to get lost, your pet and your vehicle. Their assisted GPS locator can help you find both. When installed in your car, boat, or bike, should it come up missing or is out of its "safety zone" that you set up, you can track it via their site or 24/7 toll-free number, and eventually through your mobile phone. The cost of the device is $249.95 with a service charge of $10.00 per month. The same service applies if you want to invest in the 2.5 oz. water-resistant pet version for $199.99. We wonder what happens if you forget your pet inside your car and it is stolen.
Read More

| Zoombak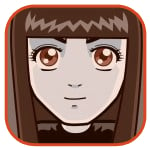 Posted by Sheila Franklin Categories: Misc. Tech, Science, Transportation,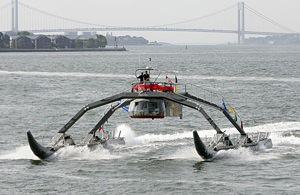 Developed for biological studies, water exploration, rescue, and the military, the Proteus has begun taking a few test drives around the States. The wave adaptive modular vessel can travel up to 5,000 miles on 2,000 gallons of diesel fuel. Its debut was in New York and it is planning on working its way to San Francisco in January before it moves on to Washington, D.C.
At a size of 100 x 50 feet and a cost of about $1.5 million, the vehicle has metal and fabric pontoons with hinges for skimming up to 30 knots (34.5 mph) while cushioned by shock absorbers. It also can be fitted with different detachable cabins for up to 12 passengers. Named after the Greek sea god who could alter his appearance, we think the Proteus will look a bit strange at first glance and just may scare off the enemy without doing anything but hanging out.
Read More

| Live Science

© Gear Live Inc. – User-posted content, unless source is quoted, is licensed under a Creative Commons Public Domain License. Gear Live graphics, logos, designs, page headers, button icons, videos, articles, blogs, forums, scripts and other service names are the trademarks of Gear Live Inc.