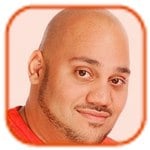 Posted by Andru Edwards Categories: Features, PC, Video Games, Videocasts,
I bring you a unique first-look at the Alienware Steam Machine in this episode! The Alienware Steam Machine ships with the Steam Controller, and aims to bring the PC gaming experience into the living room with a small form factor that maintains the upgradability of a typical PC. Running SteamOS, the Steam Machine boots right into Steam, ready to play your downloaded games. What's more, it can even stream Steam titles from your PC on the same home network (necessary, because SteamOS isn't optimized to play all of the titles available on Steam.)
Being that the Alienware Steam Machine looks to mimic the game console experience, you only get the Steam Controller, no keyboard or mouse. You can also use Xbox 360 controllers wirelessly, as well as Xbox One controllers when connected directly to the Steam Machine by USB.
You can order the Alienware Steam Machine now.
Don't forget to subscribe to Gear Live's YouTube channel, and also--we are giving away awesome perks for our Patreon backers - thanks for your support!
Click to continue reading Unboxing Live 180: Alienware Steam Machine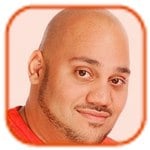 Posted by Andru Edwards Categories: PC / Laptop, Software, Video Games,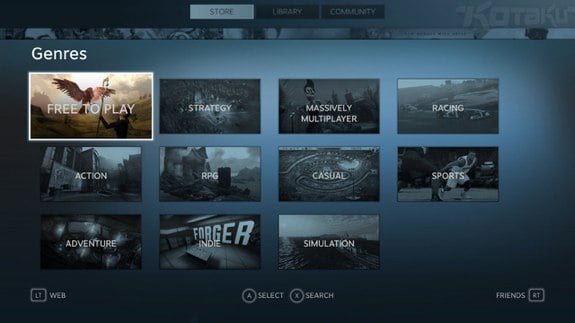 Steam Big Picture Mode has arrived, bringing a long-awaited Steam interface to the television. You'll need to have a PC connected to your television to take advantage of the software while we wait with hope for a dedicated Steam game console. Steam Picture Mode offers users all the same features that they're used to--playing games, buying games, and the like. There's also a built-in web browser, and all-new controller input support. This is all about bringing the Steam experience into the living room, where people prefer playing games. This is PC-only for now, but the Mac version should be arriving soon.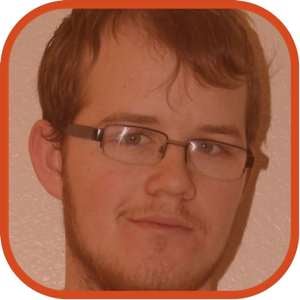 Posted by John Ball Categories: Portable/Mobile,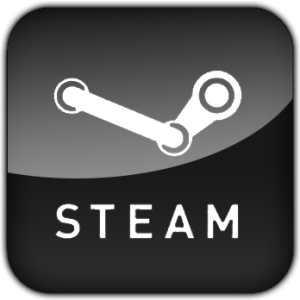 Last week, as some know, Valve released its mobile steam app for the App Store and Android Marketplace in beta mode. Now, it's open and available to all. Go pick up the Steam app today from either store for free if you want to give it a try.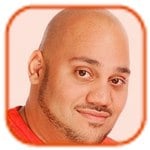 Posted by Andru Edwards Categories: First Person Shooters, PC, PlayStation 3, Puzzle, Reviews, Xbox 360,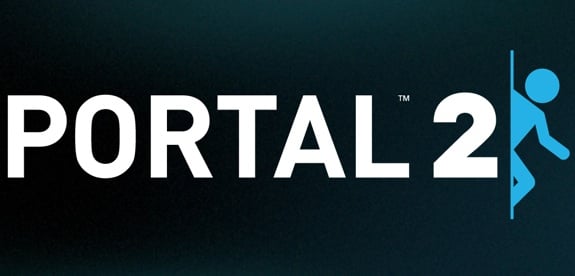 Innovation in video games is terrific—sometimes. But with certain ideas and series, particularly the simplest ones, the smartest thing to do can be to just expand and build on the concept but not change it very much. That's the choice Valve Software has made with Portal 2, the ravenously awaited sequel to the addictive and brain-twisting 2007 first-person puzzler. Judging from our initial half-day with the game, Valve has chosen wisely.
The original Portal, first released as part of the Orange Box collection, was maddening because it was so straightforward, and delightful because of its rampant dementedness. As a test subject trapped in the Aperture Science building, you were armed only with a gun that could create up two dimensional portals: shoot a blue one, shoot an orange one, then run through one to emerge from the other. Strategy and physics played key roles as you struggled to discover what happened to the all the office workers, evade turret fire and pits of foul-looking liquid, and determine what the nature was of the teasing and tormenting computer (the Genetic Lifeform and Disk Operating System, or GLaDOS) that made jokes at your expense every 30 seconds.
Portal succeeded because its formula was both hard to screw up but easy to love. It was both rigorously adult (some of the levels were hard, and many of the bonus boards all but impossible), and yet faultlessly cute (who can forget the baby-voiced android weapons, or the Weighted Companion Cube emblazoned on all six sides with hearts). This meant that anyone of any age could play it, and because it required just a handful of keys or buttons (far fewer than the average shooter), you didn't even need to be an experienced gamer. As if realizing this, Valve even structured the game to provide to provide its own fully integrated tutorial so you could master tricky concepts without being aware you were learning everything.
In fact, the most commonly cited problem with the game was that it was too short: Nineteen levels and it was done. For years, people have been crying out for more levels and more snappy wit—and with Portal 2, that is what Valve has almost exclusively provided.
Click to continue reading Portal 2 review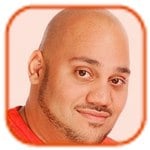 Posted by Andru Edwards Categories: Konami, PC,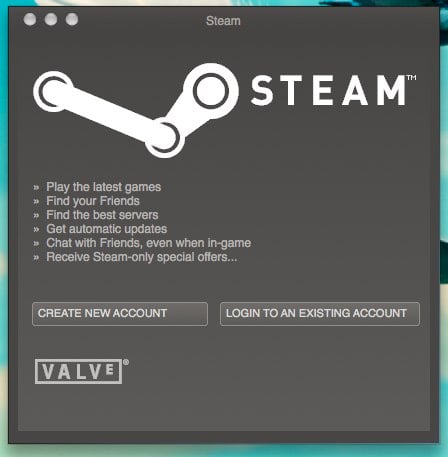 That's right - you can now finally download Steam for Mac! In case you weren't aware, Steam will basically do more for Mac gaming than anything any other company, including Apple, has ever done. Go ahead and get to downloading now. Oh, and if you've never tried Portal, there's never been a better time to do it.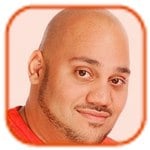 Posted by Andru Edwards Categories: Action, Adventure, Casual, Corporate News, Downloadable Content, Electronic Arts, First Person Shooters, PlayStation 3, Portable/Mobile, Release Dates, Survival Horror, Wii, Xbox 360, Xbox Live Marketplace,
We are seated for the Electronic Arts E3 2008 Media Briefing. We start the conference off right, with a montage of a ton of upcoming EA titles, focusing on some new sports titles, upcoming Sims releases, and a bunch of casual games like Monopoly, Boogie, and Operation (aw yeah!) Of course, Spore is also featured here as well.
John Riccitiello hits the stage to talk about what EA has this afternoon to show us, and he says they won't be doing PowerPoint, statistics, or sales figures. Instead, they are going to focus on the games, and we will be hearing from the people that make the games.
Rod Humble of The Sims Studio comes out to talk about The Sims. He announces Sim Animals. in this game you create groups of animals and their friends, habitat, etc. Some animals are friendly like deer and rabbits, while wolves and bears can stir up trouble. We then get a trailer. We get a baby cub bear interacting with a squirrel, and then a fox joins the fray. It seems that you basically control the game by using the world as your UI, you have a hand similar to Black and White. Will be exclusive to Wii and Nintendo DS in January 2009.
Click to continue reading E3 2008: Live from the EA Media Briefing

Posted by Sparky Categories: Electronic Arts, Internet, PC, Platformers, Puzzle, Reviews, Xbox 360,
Valve's big new gaming pack, The Orange Box, includes a stunning new kind of puzzle game called Portal. Portal is a non-linear puzzle platformer featuring M.C. Escher-like bending of space, and some of the most unique gameplay to hit gaming market in a long time.
Portal features Black Mesa's newest research competitor- Aperture Sciences - creators of the aperture gun, a device capable of creating space-bending portals between almost any two points in space. It's hard to describe the gameplay in words so check out Valve's Portal page and view the trailers to try and wrap your head around it. Click through for Playfeed's full thoughts on this fresh new gaming experience.
Click to continue reading Portal Review: Non-linear puzzlement at its best

Posted by Paul Hamilton Categories: First Person Shooters, PlayStation 3, Release Dates, Wii, Xbox 360,
Game Informer has an interview up with Valve's Gabe Newell where he discusses the upcoming Orange Box which will include Half-Life 2 plus Episodes 1 and 2, Portal and Team Fortress 2. From the interview:
Episode Two was really helped by Episode One, believe it or not. I think that we'll continue to get the hang of it. It's a pretty big deal to throw a bunch of wrenches into your development process and say, "We're going to try to do this differently now." We've learned a lot. If we're right, the fans we'll let us know, and if we're wrong, they'll let us know. (laughs) I think they're going to be pretty happy. I think they're going to be really, really happy with the Orange Box in what we've been able to pull off, and a lot of it is based on their feedback from what we did with Episode One.
Newell also briefly weighs in on the Wii, casually dismissing the lesser hardware specs compared with the other next gen consoles saying, "I think it's more interesting than just graphics chip – CPU combination. It's the machine I have at home."
Click to continue reading Valve's Gabe Newell Speaks About the Orange Box and Wii
Read More

| Game Informer


Posted by Steve Van Neil Categories: Action, First Person Shooters, PC, PlayStation 3, Puzzle, Trailers, Xbox 360,
At the Games Conference in Leipzig, developer Valve walked the audience through the latest chapter of Half Life 2, due to arrive on Steam and as part of The Orange Box this fall. This video shows off Episode Two's soft lighting effect, "cinematic physics," and new enemies. Interestingly, the updated physics and lighting systems will make an appearance in the console versions of Episode One as well, so if you are first experiencing Episode One on your PS3 or Xbox 360 through The Orange Box, you get to bask in the more up-to-date technology.
And since I don't see people dancing in the streets on a daily basis, I figure there must be some confusion out there about what this mysterious Orange Box really is. It's quite simple, really. The Orange Box is the gaming deal of the millennium. On October 10th of this year, gamers will be able to buy one box which contains Half Life 2, Half Life 2: Episode One, Half Life 2: Episode Two, the multiplayer-based Team Fortress 2, and the puzzle game Portal…all for the price of one game. It's scheduled to hit the PS3. Xbox 360, and PC, not to mention the global economy, all on the same day,
Read More

| Valve


Posted by Chris Pereira Categories: First Person Shooters, PC, PlayStation 3, Xbox 360,
Black Box, the PC-only package which included Episode 2, Team Fortress 2 and Portal has been canned by Valve. The reasoning behind this was not revealed, but it's likely a move to help promote Steam.
"The Black Box has been cancelled," said Doug Lombardi, Valve's director of marketing. "We're going to have one package, The Orange Box, available on the PC (US$49.99) as well as the 360 and PS3 (US$ 59.99). In addition to the three new products—Portal, Team Fortress 2, and Half-Life: Episode Two—The Orange Box will also contain the full version of Half-Life 2 and Half-Life 2: Episode One. Those who purchase the PC version of The Orange Box will get three separate Steam product codes: One for the three new games, one for HL2, and one for Episode One. This way a PC Orange Box owner can give away their Half-Life 2 or Episode One unused Steam product codes if they don't need a copy of those games. We are excited to deliver the highest value of new gaming content ever offered in one box."
It sounds like a fair bargain to me – that's a lot of content for $50 (or $60 if you're on consoles). Those who wish to save money will be able to download all of the new content directly from Steam – a route which many gamers are likely to take, meaning Steam will see a nice boost in traffic. With more and more games looking to Steam as a viable means of distribution, this increase in download numbers will likely help to coax some naysayers into jumping on the bandwagon.
Read More

| IGN UK

© Gear Live Inc. – User-posted content, unless source is quoted, is licensed under a Creative Commons Public Domain License. Gear Live graphics, logos, designs, page headers, button icons, videos, articles, blogs, forums, scripts and other service names are the trademarks of Gear Live Inc.