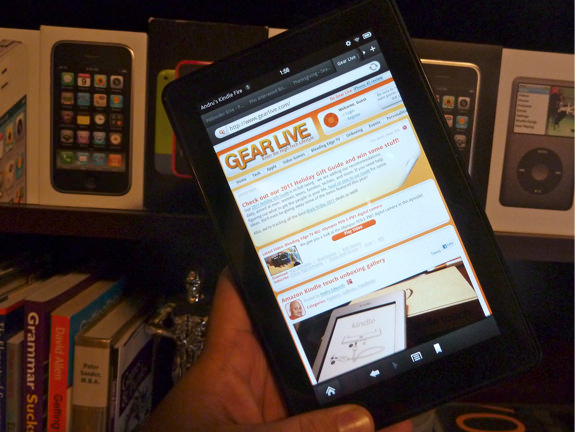 With the Kindle Fire being one of the biggest tablets to rival the iPad this holiday season, it is no surprise that we are seeing an update so soon into the New Year. The Kindle Fire update 6.2.2 brings full screen browsing to the Silk broser, as well as a handful of performance tweaks to the Amazon device. Of course, as it is with all software updates, some minor bugs in the software were also fixed. If you are one of the many that have rooted their Fire, you might also want to note that your increased user ability will be taken away. This update can be applied over the air or by visiting the official Kindle Fire site to manually download the update right now, and if you don't have one, you can pick up the Kindle Fire for $199.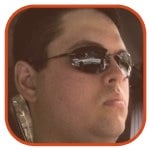 Posted by Dan Hughes Categories: Corporate News, Editorial, Internet, PC / Laptop, Software

Yesterday, McAfee pushed out a DAT file for its Enterprise virus-scanning software that tracked down a core Windows XP system file and quarantined it as malware. Thousands, if not tens of thousands, of computer systems were damaged as a result. Windows XP cannot run without the quarantined file, SVCHOST.EXE, and as a result, automatically shut itself down. Other weird settings and symptoms were evident, such as taskbars disappearing, blue-screens-of-death, and other crash-related symptoms.
On one hand, relief simply did not come fast enough. On the other…what more could McAfee have done to repair the damage? McAfee rolled back the virus definition as quickly as it found out, and released an addendum file that could be manually applied to infected PCs. The servers hosting the offered file were strained by the demand, resulting in disconnect errors and failures to update the McAfee software.
"We believe that this incident has impacted less than one half of one percent of our enterprise accounts globally, and a fraction of that within the consumer base," said Barry McPherson, on McAfee's blog Wednesday. He goes on to identify the error in the update, stating that it was an attempt to detect a potentially damaging virus, and the update "clearly did more harm than good."
"Having talked to literally hundreds of my colleagues around the world and emailed thousands to try and find the best way to correct these issues, let me say this has not been my favorite day. Not for me, or for McAfee. Not by a long shot."
Click to continue reading McAfee pushes bad update, takes down Windows XP computers
Read More

| McAfee SI Blog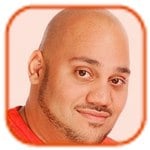 Posted by Andru Edwards Categories: Apple, PC / Laptop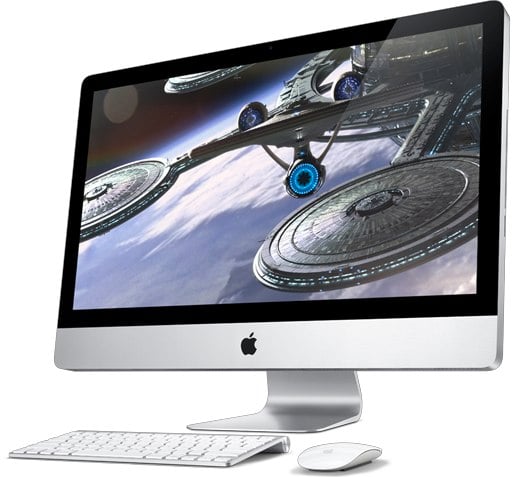 Apple continues with today's slew of updates with the new iMac (on sale now,) which sees a bunch of improvements. First, it comes in two new sizes, 21.-inch and 27-inch widescreen 16x9 LED-backlit displays, which have a 178-degree viewing angle. The 27-inch model rocks a 2,560 x 1,440 resolution, while the 21.5-inch model checks in at 1,920 x 1,080 (1080p.) Standard with these iMacs are the Apple wireless keyboard, and the brand new Magic Mouse - so the iMac has gone completely wireless. Both models gain an SD card slot, and the 27-incher also has a video in port, a first for the iMac.
As far as price goes, the introductory model starts at $1,199 and gets you the 21.5-inch display with 3.06GHz Core 2 Duo, NVIDIA GeForce 9400M graphics, 4GM RAM, and a 500GB hard drive. For $300 more, you get a 1TB drive, and the ATI Radeon HD 4670 graphics card. The 27-inch model starts at $1,699 with a 1TB drive and ATI Radeon HD 4670 graphics card. Lastly, there is a $1,999 27-incher that sports a 2.06GHz quad-core Core i5 processor and ATI Radeon HD 4850 graphics card. That one won't ship until next month, but all the rest are available now.
Read More

| Apple iMac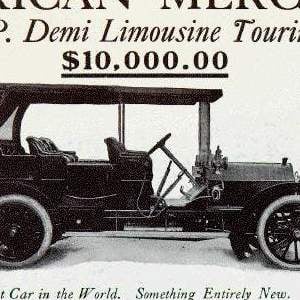 Posted by Drea Avellan Categories: Lifestyle, Social Networking, App Updates, Free Apps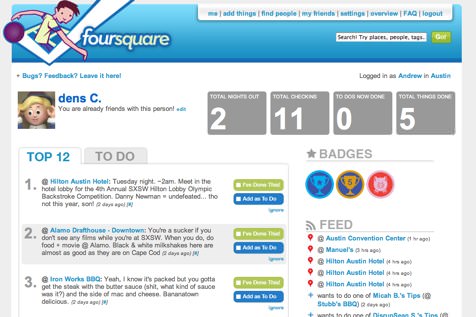 Foursquare has just released version 1.3 for their iPhone app, which now notifies you with a buzz when friends are nearby, via push notification. Foursquare allows you to check-in at different locations, and lets your friends know where you are (this also includes optional Twitter pinging.) What makes this app stand out is the badges system. This system awards you for your activity, whether is checking in to a new place or returning to it for the 100th time. Competitive souls can find subtle amusement by attempting to dethrone majors for locations – people that have been to a specific location many times. If you haven't tried out Foursquare yet, I highly recommend it.
Read More

| Foursquare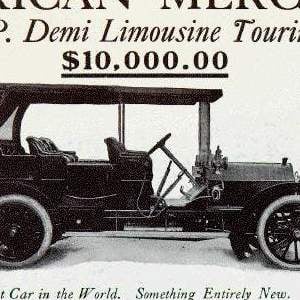 Posted by Drea Avellan Categories: Action, MMORPG, PC, Trailers
Nexon is gearing up for a new update coming to MapleStory, set to release later this summer. To keep fans of the game excited, they have released a video featuring a new player class coming to the game – Cygnus Knights. The video not only shows off this new class, but also various types of characters MapleStory players may be able to play. In addition, they have also opened dedicated site for the Cygnus Knights and will be continually updated until the expansion.
Read More

| Cygnus Knights


Posted by Sparky Categories: Apple, Cell Phones, Portable Audio / Video, Wireless / WiFi

With the new 1.1.2 firmware many users reported that their iPhones 'felt a little snappier'. This could be in part due to the fact that with the 1.1.2 firmware the processor is actually being used at a slightly higher speed. iPhones ship with a 624mz processor, but originally Apple capped them at 400mz for typical use to help enhance the battery life. With 1.1.2 that's been bumped up to 412.
While this may not be major news right now, it does hint that Apple may have more features planned which require the additional horsepower. Another side of the coin may be that as Apple continues to refine the iPhone code base and make various functions more efficient they can ramp up the processor without adversely affecting battery life. Whatever the cause we can hopefully look forward to seeing our iPhones get faster and faster with each coming software update.
Read More

| iPhone Atlas


Posted by Chris Pereira Categories: Nintendo, Wii
Earlier today, the Wii received a firmware update that closed the Wii Shop for several hours. Now that's it's back up, it's readily apparent that the Shop was the main beneficiary. It now sports a search feature and lists the most popular games, among other things. There was a variety of other, smaller changes that have been documented on NeoGAF.
Channels:
Digital Clock added to the Wii Menu right under the channel bar
Forecast Channel now displays the current condition (cloudy, raining, etc.) directly in the Wii Menu in the Forecast Channel box
News Channel can now show 2 scrolling headlines at a time in the Wii Menu, 3 when you click on the button (supposedly this requires occasional downloading of the headlines to keep the ticker updated)
Message Board now has the "Today's Accomplishments" message as a white message which allows it to stand out from other messages
Address Book entries can now be shifted around using A+B (supposed to be a launch feature) but only to empty spaces. Not too convenient.
Calendar in Message Board no longer shows "Today's Accomplishment" only days as having messages
Scrolling messages in the Message Board now uses a different sound
Today's Accomplishments in Message Boards now includes the names of people to whom messages were sent out
Wii Shop Channel Overhauled: (Visual aesthetic is the same, changes made to organization and browsing methods mostly)
New Welcome screen detailing 4 Recommended Titles and the points they cost (gone is the title screen bar that had linkable games). The title bar can be clicked on to bring up a list of 20 recommended games.
Titles You've Downloaded was moved to the main shop menu
New ways to browse
Popular Titles (2 pages of 10 and includes launch games so not only based on recent info)
Newest Additions remains the same
Search for a title which can use partial names
Search by Category
System shows the different systems and how many titles have been released under each
Publisher showing different publishers and amount of titles released (Nice logos!)
Genre (different genres listed and amount of titles under each)
Accessibility
Load times in interchannel loading has supposedly decreased
Password fields filled in using the keyboard (like on the Internet Channel) now display
Settings
Warning added pre-system update detailing that technically modified consoles may cease to function upon being updated. Also the only way to not accept an update is to power down the console by holding the button for 4 seconds (the user can't back out of hitting I Accept w/o powering down)
Ability to quickly scroll the different options pages using the +,- keys
Blue disc light lights up when inserting or removing a game
Light also comes on when starting the Forecast or News Channels
Read More

| NeoGAF

Posted by Michael Cardiff Categories: Action, PlayStation 3, Portable/Mobile, PSP, Wireless
Sony's big little handheld that could has been getting precious little coverage recently, so we're happy to see that Sony is working on some Good Things for the widescreen wonder. The latest and greatest this week is the 3.50 firmware update which will allow you to remotely access your PS3's harddrive from any wireless access point using the PSP. That opens up a lot of possibilities, including streaming games, movies, and photos to your PSP. Assuming, of course, you already have a small inheritance
PSP and PS3.
PSP Fanboy has the file just waiting on their site, so we'll point you their way! Enjoy!
Read More

| PSP Fanboy


Posted by Lolita Beckwith Categories: Apple, Music, Portable Audio / Video, Software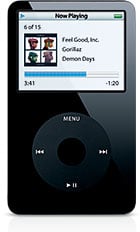 Not too long ago, we informed you about the latest version of iTunes, which addressed most incompatibility issues with Windows Vista. Apple has now released an update that will "...correct an issue that caused some iPods to become corrupted when ejecting them using Windows Explorer or the 'Safely Remove Hardware' function in the System Tray," according to Microsoft's Windows Vista Team. The team also states that "...[Microsoft and Apple] recommend you download this software."
Read More

| iLounge

Posted by Christopher Sasaki Categories: Xbox, Xbox 360, Xbox Live
Daryl Welsh from the Xbox development team today released a list of the updated and new games in the latest backwards compatibility update for the Xbox 360. The update should be available on Xbox Live now, and updates 39 games. According to Welsh, this is the largest update to the backwards compatibility list to date. Those gamers desperate to play Aquaman: Battle of Atlantis on their Xbox 360 can finally make that dream come true. It's also nice to see Kabuki Warrior get an update. Other game titles that people might actually want to play that are new to the list include: Dead to Rights, Fatal Frame 2, Burnout 3: Takedown, and Links 2004.
The full list continues after the jump.
Click to continue reading Backwards Compatibility Update Hits Xbox Live
Read More

| Xbox Team Blog

© Gear Live Inc. – User-posted content, unless source is quoted, is licensed under a Creative Commons Public Domain License. Gear Live graphics, logos, designs, page headers, button icons, videos, articles, blogs, forums, scripts and other service names are the trademarks of Gear Live Inc.