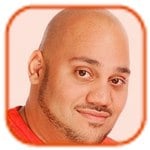 Posted by Andru Edwards Categories: Features, Laptop, Networking, PC, Peripherals, Robots, Videocasts
Drobo is billed as the "World's first data storage robot." We like to think of it as super, super simple data storage that also doubles as a fantastic backup destination. Backing up your data is both extremely boring, and excruciatingly essential. Apple has tried to spice things up in this area with their Time Machine technology in Leopard (which Drobo supports), and Windows Home Server offers easy backup for your Windows-based computers.
As you may recall, we got a full feature rundown of Drobo back at CES 2008, so check that out if you need a refresher, or in case you missed it. We were thoroughly impressed, and had to get our hands on one to bring you the scoop on what we think of the device after using it in the real world. While the review is soon to come, we knew you'd want to see the Drobo unboxed. Oh, and as a bonus, we also have the DroboShare as well. This add-on turns your Drobo into a NAS device, and can even pair two Drobos up together for the ultimate in small environment networked data storage.
Check out the video above for the full unboxing of the Drobo and DroboShare NAS device.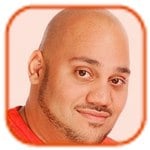 Posted by Andru Edwards Categories: Features, GPS, Videocasts
The thing about GPS devices nowadays is that they all pretty much do the same thing. They point you in the direction that you want to go (usually.) So, any small differentiators they can provide will normally be what sells the device, if it isn't selling on brand name alone. In this episode, we unbox the Mio Moov 310 GPS unit. What is Mio doing to make this device stand out from the crowd? Well, for starters, the Moov 310 includes one year of real-time traffic updates - something you typically need to pay an extra subscription fee for on other GPS units. Also, it costs $249.00, and can be found online for even less.
Of course, there's more to it than that. Check out the video above for the full unboxing of the Mio Moov 310.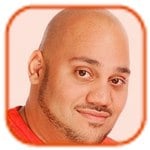 Posted by Andru Edwards Categories: Apple, PC / Laptop
The Apple Store online went down again this morning, and when it came back up, we were graced by the presence of updated iMacs. For those keeping count, the update finally brings the Intel Core 2 Duo Penryn processors to the iMac, and the entire line also gets a 1066 MHz front-side bus and 6MB L2 cache. Pricing are remaining the same, so for $1,199 you walk away with a 20-inch iMac sporting a 2.4GHz processor, 1GB RAM, 250GB hard drive, and ATi Radeon HD 2400 XT graphics card. If you would rather go the 24-inch route, you can get a 3.06GHz processor, 2GB RAM, 320GB hard drive, and a 512MB NVIDIA GeForce 8800 GS. While the internals have changed, don't expect to see anything new on the outside. These are still the same aluminum and glass beauts we saw last August. Check out the unboxing video after the jump.
Click to continue reading Apple updates the iMac line with speedier processors
Read More

| iMac product page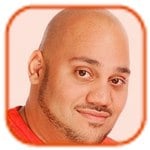 Posted by Andru Edwards Categories: Features, Microsoft, Portable Audio, Portable Video, Videocasts
In this episode of Unboxing Live, we open up the Microsoft Zune 80 and Zune 8. These are both from the Zune 2 line, which features the Zune Pad - a touch-sensitive pad that also functions as a button.
The Zune 80 features an 80GB internal hard drive, matching it up with the current entry-level iPod classic at $249 USD, while the Zune 8 has 8GB of flash storage available in its smaller frame, which sells for $199 USD. Of course, you can find both products for less than their MSRP if you do a little looking around. We also give you a look at the included accessories with each in this episode.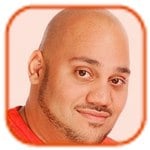 Posted by Andru Edwards Categories: Features, Laptop, PC, Videocasts
In this episode of Unboxing Live, we open up the OLPC XO-1. If that doesn't sound familiar, this is the infamous One Laptop Per Child computer, aimed to help children in third-world countries with learning. The XO-1, previously known as the $100 Laptop or Children's Machine, is an inexpensive laptop computer intended to be distributed to children in developing countries around the world, to provide them with access to knowledge, and opportunities to "explore, experiment and express themselves". The laptop is developed by the One Laptop per Child (OLPC) social welfare organization, and manufactured by the Taiwanese computer company, Quanta Computer.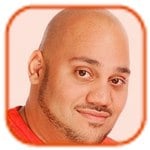 Posted by Andru Edwards Categories: Apple, Features, Galleries, Networking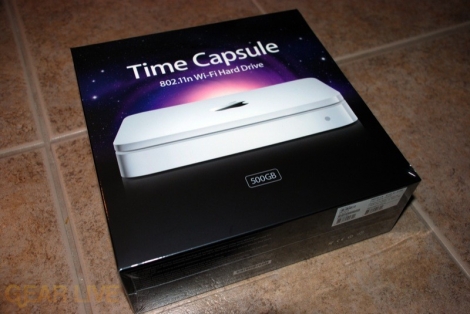 Over the past day, we've been putting Apple's Time Capsule through its paces, and so far, we like what we see. We will be updating you with some impressions in a future post, but for now, we figured we'd hit you with another one of our unboxing galleries. We have a good 18 shots of Apple's backup NAS wireless router that works hand-in-hand with Time Machine in all of its glory over in our Time Capsule unboxing gallery. Check it out.
Also, if you are interested, here is a Time Capsule vs. Airport Extreme size comparison gallery.
Read More

| Time Capsule unboxing gallery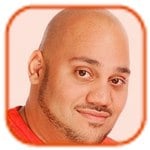 Posted by Andru Edwards Categories: Apple, Features, Galleries, Laptop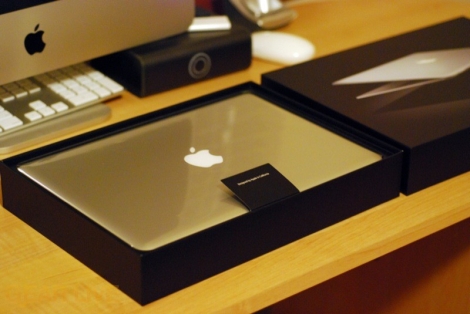 Apple's latest gem, the MacBook Air, has been around for just about two weeks now. We got our hands on one of the SSD-based units, and are currently working on our full review. In the meantime, we figured this unboxing gallery might be of interest. We grabbed about 40 shots of the notebook that sports the mad thinness, all for your viewing pleasure in our MacBook Air unboxing gallery.
Read More

| MacBook Air unboxing gallery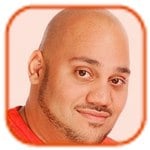 Posted by Andru Edwards Categories: Accessories, Apple, Features, Laptop, PC, Peripherals, Videocasts
Yesterday we hit you with our MacBook Air unboxing video, giving you a look at the SSD version of the notebook. Today, we bring you our unboxing video and demonstration of the MacBook Air SuperDrive.
As you probably know by now, the MacBook Air doesn't include any sort of optical drive built-in to the unit. While the Remote Disc feature is nice, sometimes you just want to have a dedicated optical drive. I'd hate to install Vista in Boot Camp using Remote Disc, if that is even possible. For what it's worth, we think this is a worthy purchase to go alongside your MacBook Air notebook. You just never know when you'll need it.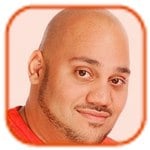 Posted by Andru Edwards Categories: Apple, Features, Laptop, PC, Videocasts
The MacBook Air is the latest gem of a notebook from the Apple folks. Aimed at those who need something super portable (or, ultra-portable), the Air features a 13-inch LED backlit screen, a full-sized backlit keyboard, and it weighs just three pounds.
We got our hands on the SSD version of the MacBook Air, so we boot it up and give you a look at it's startup time as well. The Air comes with a
Mini
Micro DVI-to-DVI cable, and
Mini
Micro DVI-to-VGA cable, and the expected power charger and software. We also noticed that the box it ships in is a lot smaller than those of previous Apple notebooks. Check out the video to see for yourself.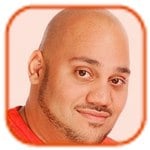 Posted by Andru Edwards Categories: Features, Robots, Toys, Videocasts
Pleo is, without question, one of the hottest toys on the wish lists of children across America this holiday season. Ugobe's robotic baby dinosaur is a wonder, seemingly coming to life once it's turned on. We were able to get our hands on a brand new Pleo, and as is our custom, we figured it best to hook you guys up with a video of the unboxing experience.
If you are unfamiliar with Pleo, it's a robotic baby dinosaur toy that was conceptualized by Caleb Chung - he also co-created Furby. It's modeled on a one-week-old Camarasaurus dinosaur, and mimics the behavior of a newborn baby. Pleo thinks and acts independently, and Ugobe goes as far as to say "just like a real animal." When you first turn it on, Pleo begins it's birthing stage. It won't react to you much, but you should still pet it and give it attention, as that will set the stage for the personality it will eventually have. After about 5-12 minutes, depending on your level of interaction, Pleo enters the hatchling stage. This lasts until the battery charge runs out, which is typically about 45 minutes. This is where it's basic behavioral drives will start to kick-in. He'll ask to be fed, he'll start to walk and explore his environment, take short naps like a baby, and he'll start to exhibit a wider range of emotions. He will begin to experiment with new sounds he can make.
Click to continue reading Unboxing Live 027: Pleo Robotic Baby Dinosaur
Read More

| Pleo World

© Gear Live Inc. – User-posted content, unless source is quoted, is licensed under a Creative Commons Public Domain License. Gear Live graphics, logos, designs, page headers, button icons, videos, articles, blogs, forums, scripts and other service names are the trademarks of Gear Live Inc.