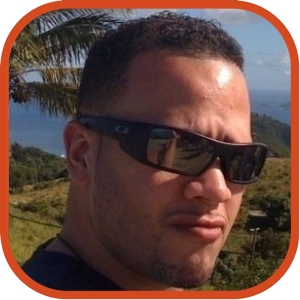 Posted by Jason Diaz Categories: Apple, Corporate News, Handhelds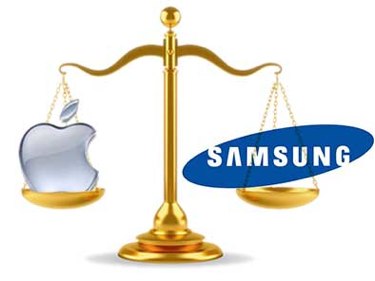 Apple acknowledged today that it has been legally ordered by a UK judge to publicly state on Apple.com, or a full page ad in a UK newspaper, that Samsung tablets are "not as cool" as the iPad. The UK's case revolved around whether Samsung's tablets infringed on the iPad design and trade dress, which Apple lost. Such a verdict leads one to conclude that if Samsung's designs were, in fact, "cool," that Apple would have won the case.
Leave it up to Apple's genius to take full advantage of the situation by killing two birds with one stone. By including the judges contradictory ruling verbatim, they highlighted the unflattering statements regarding Samsung products compared to Apple's, as well Samsung's failure to make its products cool based on the perspective of "the informed users overall impression." The saving grace for Samsung is based specifically on the choice of name branding on the back of the device.
Click to continue reading Apple complies with UK judgment, acknowledges Samsung tablets not as cool as iPad
Read More

| Apple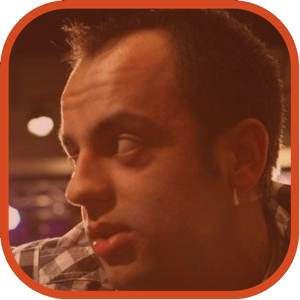 Posted by Andrey Malskiy Categories: Household, Mods / Hacks, Videos
UK-based vacuum cleaner manufacturer Dyson recently held a competition to see which of its engineers could design the fastest racecar using just spare vacuum cleaner parts. Just like the vacuum clears, there were some very creative car ideas. Some worked well, while others were novel in concept only. Check out the video above to see the geekiest race to take place so far this year.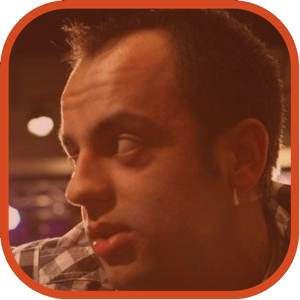 Posted by Andrey Malskiy Categories: Science, Transportation, Videos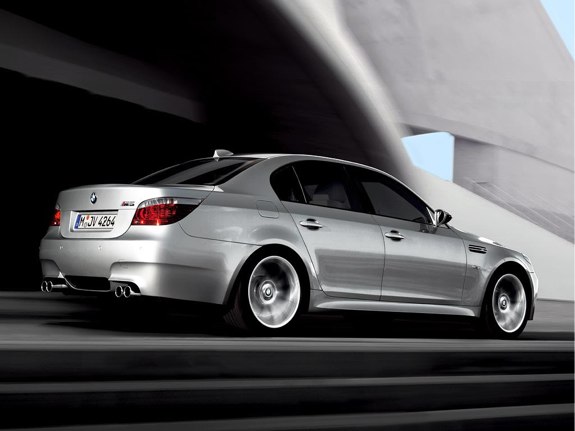 A recent, we're sure very technical, study conducted by an online dated service from the UK has found that BMW owners like most likely to cheat on their significant other.
NineMSN.com says there is an "intrinsic link between success and cheating." BMW topped the list of followed by Audi and Mercedes-Benz a close third. Though we're not too sure BMW would accept this award, but it's one more bragging right they can add to the list!
This isn't a novel idea either, a few years back Mercedes-Benz capitalized on the concept while promoting its AWD system. Check out the video after the jump!
Click to continue reading BMW owners most likely to cheat on spouses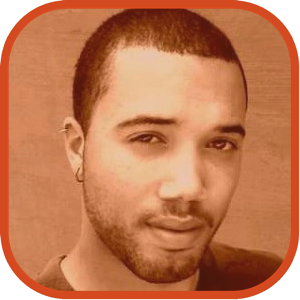 Posted by John Kilhefner Categories: Apple, Handhelds, Wireless / WiFi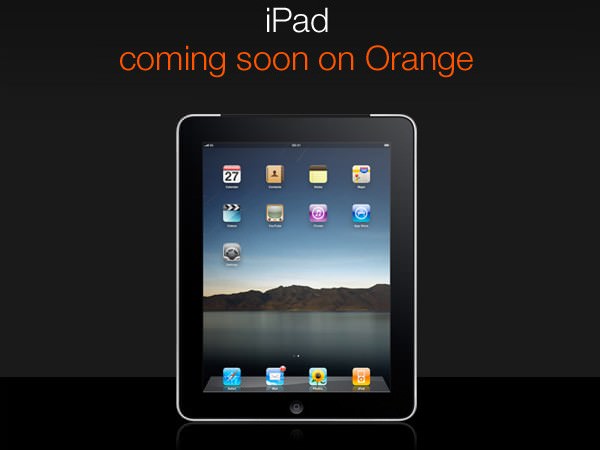 It's no secret that Apple's iPad is a hot-ticket item this holiday season. Though with its price of $499-$699, you better hope your secret Santa has the hots for you this year. No such luck? Well, if you're in the UK then consider looking to Orange for a contract-tied iPad deal of the decade. That's right, with a two-year contract of £27 ($42) per month (£25 for existing customers) you can get an iPad Wi-Fi + 3G at prices of £199 ($312) for the 16GB version, £249 ($391) for the 32GB, or £349 ($626) for the 64GB.
This two year monthly plan allows you 1GB of anytime data, 1GB off-peak data (basically between midnight and 4pm), and 3GB of BT Openzone Wi-Fi.
Read More

| Orange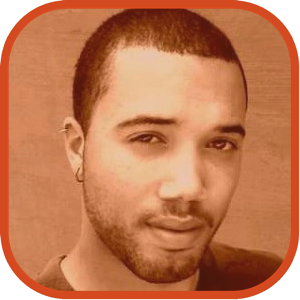 Posted by John Kilhefner Categories: Microsoft, Role Playing Games, Trailers, Xbox 360
An ad for the Xbox 360 version of Final Fantasy XIII has been removed from UK screens after being accused of using PS3 footage. Sqaure Enix admitted to the ruse, but added that the ad was made entirely from pre-rendered cut scenes that look no different from the Xbox 360 version. The PS3 version of FF13 does indeed look a bit sharper, but not enough to really be noticeable, especially when viewing it in standard definition broadcasted over the air. However, Square states that the ad, comprised of FMV cut scenes, "could have been captured on any device". Though, apparently the UK doesn't take too kindly to duping viewers with interchangeable video game footage, as the ad has since been banned from the air. See the ad and judge for yourself above.
Read More

| Gamespot via Engadget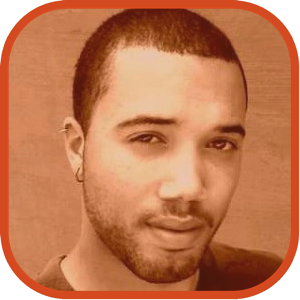 Posted by John Kilhefner Categories: Hardware, Mods/Hacks, Nintendo, Nintendo DS, Portable/Mobile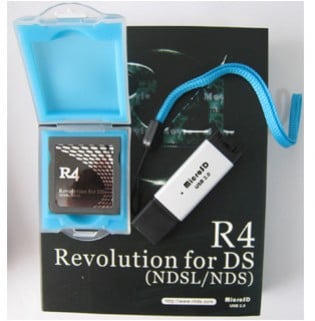 In an attempt to thwart rampant piracy of their Nintendo DS line of video games, Nintendo has been combating the use of the R4 card and other methods of pirating for years. Finally, Nintendo has seen a tremendous victory come about in the form of the banning of R4 cards in the United Kingdom.
Previously, the R4 card was used (or supposed to used at least) to install homebrew games that indie developers would cook up for the DS. However, the R4 could also be loaded with easily accessible retail versions of Nintendo DS titles from major developers posted online. This posed a big problem to not only Nintendo, but to the developers who saw a decline in their sales. With digital downloads of their games available online, and easily transferable to one of these R4 cards, it seemed that their games didn't stand a chance at retail. Why purchase something when you can get it for free?
In light of this misuse of R4 cards, a UK court has ruled in favor of Nintendo, making the R4 card illegal in the UK. While this comes as a huge victory to Nintendo, we must shed a tear for the indie homebrew developers who actually used the R4 cards for its intended purpose.
Nintendo had this to say:
"In the UK alone, there have been over 100,000 game copying devices seized since 2009. Nintendo initiates these actions not only on its own behalf, but also on behalf of over 1,400 video game development companies that depend on legitimate sales of games for their survival."
Read More

| MCV UK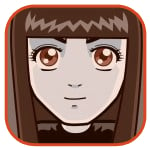 Posted by Sheila Franklin Categories: Movies, Video Games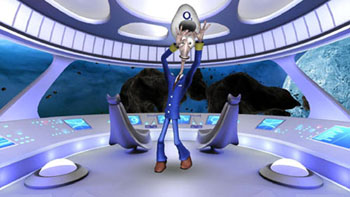 Lucky UK moviegoers will get to play a 3D game this summer, in addition to enjoying movies like Ice Age 3: Dawn of the Dinosaurs 3D and Toy Story 3 3D at participating VUE cinemas. O2's Asteroid Storm allows audience members to guide the Starship O2 through an asteroid belt by raising their hands. Cameras mounted on the ceiling use IR scanners to track hand movements. While it seems like a silly concept, if those around you do it, then we guess you wouldn't look any more foolish than they do.
Read More

| Register Hardware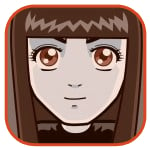 Posted by Sheila Franklin Categories: THQ, Wii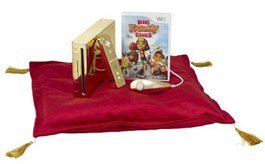 THQ one-upped the President in gift giving by sending their latest Wii title, "Big Family Games," to the Queen of England. They also shipped her a gold-plated system with Remote and Nunchuck. The company stated the Royal Family is the most important one in the country and therefore needed one. While this is great publicity for THQ, we wonder if the monarch will send them a framed portrait as she did for the First Family. And, by the way, shouldn't they send one to them too, as Sasha and Melia are certainly at an age to appreciate the gift.
Read More

| Geek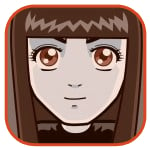 Posted by Sheila Franklin Categories: PlayStation Network, Sony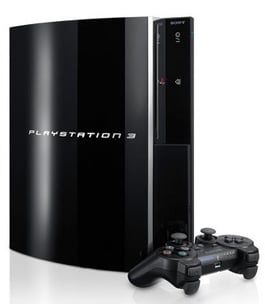 That dude that you met in that chat room may be a con, literally. The UK's Serious Organized Crime Agency recently issued a report that claim that some crime bosses are utilizing PlayStations to control their "empires." Soca says that it tracked over 5,000 prisoners over the past year and the they are using the game system to send "secret signals" while playing online, get inside chat rooms and use codewords. A spokesperson of the Prison Service claims that they have not been allowed access to wireless enabled technology and that the claim is bogus. As of this date, Sony has made no comment.
Read More

| Daily Tech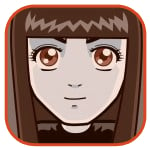 Posted by Sheila Franklin Categories: Cameras, Google, Internet, Transportation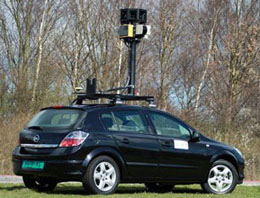 Many areas in the UK, such as shopping centers and streets, have surveillance cameras. But Broughton residents had had enough and formed a human chain to keep out a car that was shooting for Google Street View. Paul Jacobs noticed the car and got ticked off enough to round up his neighbors to block the road. By the time the police showed up, the car had left the area. This is not the first time Street View has had complaints. Pictures of shelters for battered woman in the U.S. were previously removed.
Read More

| ABC News

© Gear Live Inc. – User-posted content, unless source is quoted, is licensed under a Creative Commons Public Domain License. Gear Live graphics, logos, designs, page headers, button icons, videos, articles, blogs, forums, scripts and other service names are the trademarks of Gear Live Inc.