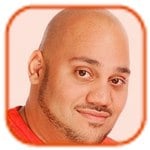 Posted by Andru Edwards Categories: Apple
Little did a small group of fans know that declaring "Steve Jobs Day" on Oct. 14 would have such a potential impact.
With Apple's announcement of former chief executive Steve Jobs' death at 56, the declaration of Steve Jobs Day - the day that the iPhone 4S goes on sale - has taken on additional poignancy. And the Facebook page dedicated to the event has become one of the first online memorials in the wake of Jobs' passing, besides Twitter, where the "RIP Steve Jobs" hashtag has dominated the online medium.
"We admire his work," reads the Steve Jobs Day Web site. "We've embraced his vision. And we love what he's brought to the world. Let'd take a day to honor the man himself and say thank you. Everyone around the world is invited to participate – in real life, Facebook, Twitter, and here."
Click to continue reading Will 'Steve Jobs Day' become a permanent memorial?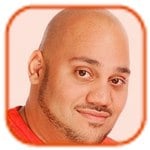 Posted by Andru Edwards Categories: Apple, Corporate News, Internet

Steve Jobs might be alive and kicking, but those responsible for posting a Twitter message suggesting otherwise have suddenly found a new death on their hands to talk about: The death of their Web show's affiliation with CBSNews.com.
The Twitter account for the web show "What's Trending" was responsible for the Friday Twitter message: "Reports say that Steve Jobs has passed away. Stay tuned for more updates." The problem? Jobs sure wasn't dead.
The show attempted to cover its bases by disavowing the death report minutes later, but armies of users retweeting the update had already cast the unconfirmed report out into cyberspace. And CBS was left to mop up the egg on its face–even though What's Trending shares no newsgathering partnership with the company, plenty of news reports started to attribute the erroneous tweet to, "a CBS Twitter account."
Click to continue reading Steve Jobs death tweet results in What's Trending's CBS deal dying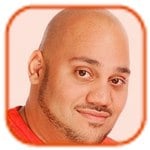 Posted by Andru Edwards Categories: Science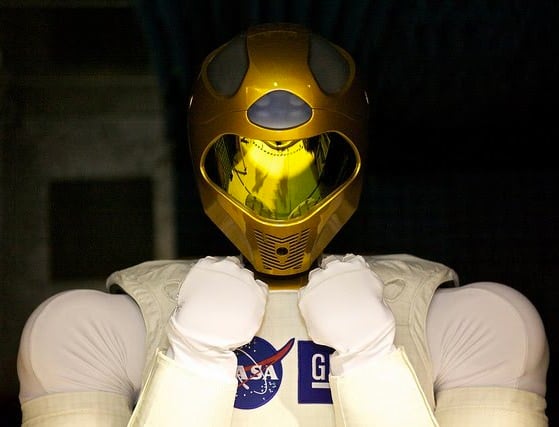 Coming in at three feet four inches and 330 pounds, it's Robonaut 2, NASA's humanoid robot. Six months after it was first delivered to the International Space Station by Space Shuttle Discovery, the robot has been powered on for the first time.
Robonaut 2, or R2, tweeted the progress of its first test from the @AstroRobonaut feed, operated by NASA's Joe Bibby, a multimedia specialist working out of Houston's Johnson Space Center, where R2's ground support is located.
"My power cable is plugged in and my status LEDs on my power backpack are on," Robonaut tweeted Monday morning.
Click to continue reading NASA fires up humanoid robot, Robonaut 2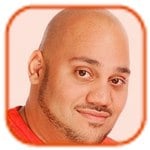 Posted by Andru Edwards Categories: Corporate News, Internet, Microsoft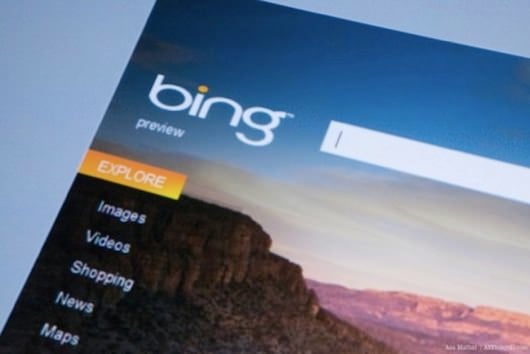 Having recently lost a Google contract that added tweets to the company's search results, Twitter is treading shaky waters in ongoing negotiations with Microsoft over a similar use arrangement.
According to All Things D's Liz Gannes, there are a few pain points over which the two companies are currently chatting. But, if successfully negotiated, Microsoft could ultimately land the keys to the real-time kingdom: long-term access to the real-time updates provided by both Facebook and Twitter, which would accompany the site's standard search results.
The two companies have six extra months to hammer out the details—Twitter signed real-time search contracts with Google and Microsoft in the fall of 2009, but Microsoft got a slightly longer timeframe than its big competition. Twitter is allegedly asking for an increased licensing fee for use of its real-time information: $30 million, or double the cost of the company's original contract with Microsoft.
Click to continue reading Microsoft and Twitter working on new deal for Bing integration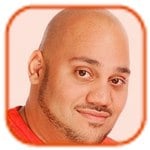 Posted by Andru Edwards Categories: Social Media, Software
Sohaib Athar, the man who accidentally livetweeted the raid on Osama bin Laden has been hacked, he confirmed via Twitter.
Athar, who goes by the Twitter handle @ReallyVirtual, said early this morning that his blog, which was linked via his Twitter page, had been infected with malware. Websense, for its part, said in a blog post that the poorly detected malware used a "blackhole exploit kit" to serve the malware. Not surprisingly, Websense said that its customers were protected.
"Anyone going to this page would also load content from the malicious URL above, and the Blackhole Exploit Kit would then try to use several exploits to automatically install malware on the PC," the firm wrote. "The malware that the drive-by-download attempts to install is a fake system tool named 'WindowsRecovery' that claims to have found problems on the victim's computer."
The malware then would have hidden all the files and folders in the user's hard drive and desktop - then offer to restore them for a price, which a Websense graphic indicated was $79.50.
It wasn't clear from Athar's account whether he had successfully removed the malware from his blog or taken it down.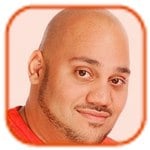 Posted by Andru Edwards Categories: Cell Phones, Editorial, Features, Internet, Misc. Tech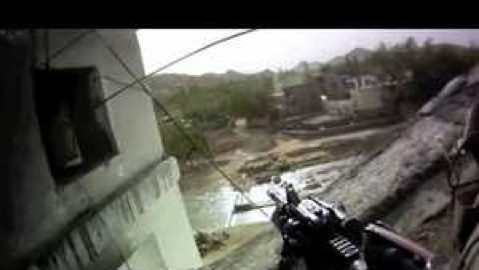 Osama Bin Laden's death is a clear victory in the war on terror for the U.S., but as someone who was working in New York City on September 11, 2001, this event also highlights just how much has changed in the world of technology, communication and news dissemination in the last 10 years.
Nearly a decade ago, I marveled at how technology allowed us to not only learn about the attack on the World Trade Center, but experience it as it unfolded. Back then, I relied heavily on AOL's Instant Messenger to communicate with my team in the office and those scattered around the country. As a result, AIM was a constant presence on my desktop and it's through that platform that I learned of the first jet hitting one of the towers. With that distressing information in hand, our staff gathered in a conference room to watch TV news on a larger projection TV. As a result, we all witnessed the second plane hit the other tower and knew we were under attack.
I used AIM throughout the day to stay in touch with family, friends, and co-workers. Most of my news updates, however, were delivered via TV and radio. There was no Google News, no Facebook, no Twitter, or YouTube for anyone to post eyewitness accounts.
Last night, much of the world learned of Osama bin Laden's death hours before President Barack Obama announced it in a televised news conference at roughly 11:35pm Eastern. Back in 2001, those sharing news about the airplane hitting one of the World Trade Center towers were simply repeating what they had seen on local television networks. Real news was rarely traded on the point-to-point instant messaging service. In fact, there was no concept of a viral network or participants simply sharing what they were experiencing to a wider group without thought of import or impact.
Click to continue reading 9/11 through bin Laden's death: How tech has changed over the years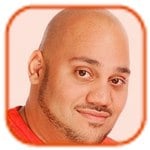 Posted by Andru Edwards Categories: Social Networking, New Apps, Reviews, Videos, Free Apps
We've spent the last half-day or so completely enamored with the latest release from the fine peeps over at Tapbot, Tweetbot. Typically, a new Twitter client isn't anything we would get excited about, as there are probably hundreds out there, and the free Twitter for iPhone does the job well enough anyway. However, we've been impressed with every other app that Tapbot has put out. We're talking about things like Calcbot, Weightbot, Pastebot, and the awesome Convertbot. So when they released Tweetbot after working on it for over a year, we had to check it out.
It's difficult to describe everything that Tweetbot does, but if I had to sum it up with one statement, I'd say "It just makes sense." Oh, and also, it's a joy to use. While the official Twitter app has been suffering from feature bloat (going so far as to try and force a trend bar on us,) Tweetbot is a refreshing throwback to what made Tweetie great in the first place. They've even managed to make lists actually useable and convenient, rather than a clunky add-on, by giving each its own timeline.
We highly recommend Tweetbot -- get a look at the video above that walks through its interface. Pretty slick, right? You can get it now for $1.99 in the App Store.
Read More

| Tweetbot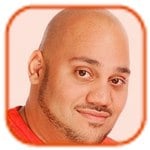 Posted by Andru Edwards Categories: Social Networking, App Updates, Free Apps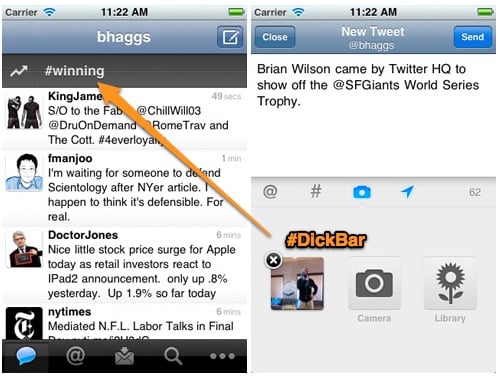 After a rather rough start, Twitter on Thursday said it will remove the Quick Bar from its iOS app, which provided users with updates on trending topics.
Though the Quick Bar - referred to by some as the "Dick Bar" after CEO Dick Costolo - had "incredibly high usage metrics," Twitter has opted to remove it from the app rather than continually update it.
"Rather than continue to make changes to the QuickBar as it exists, we removed the bar from the update appearing in the App Store today," Twitter creative director Doug Bowman wrote in a blog post. "We believe there are still significant benefits to increasing awareness of what's happening outside the home timeline."
The Quick Bar was added to the app earlier earlier this month as part of an upgrade that also made it easier to access features like photos, trends, and links. It sat above a user's Twitter feed and displayed one of the days' current trending topics. Tapping the word would take you to a list of recent mentions.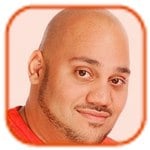 Posted by Andru Edwards Categories: Internet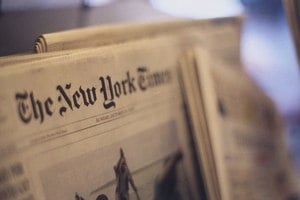 When the New York Times announced its plans for an online subscription model, or "paywall," critics picked it apart almost instantly. It was readily apparent that there were many ways around it. For example, the publication offers free access to stories posted on social-media sites. Very quickly someone set up @FreeNYT, a Twitter feed that aggregates every Times Twitter posting, effectively giving away all the articles for free. The Times has asked Twitter to suspend the account.
The person behind @FreeNYT, who prefers to remain anonymous, agreed to talk to PCMag.
Do you think the Times will be able to shut you down?
@FreeNYT: I don't believe the Times will be able to shut me down, as it's a rather laughable claim that by simply aggregating their own Twitter feeds into a list I've engaged in trademark violation. I assume the folks at Twitter told them as much—if they were even contacted by the Times.
What do you think will happen if Twitter suspends your account?
@FreeNYT: As I showed with the creation of @tyneerf/fearthefuzzy, even if they shut @freenyt down, others will just pop up in my place. The only way to stop this is for the Times to either change its policy about referrals from social-media sites being free or stop tweeting out all its own content. I'm guessing they'll do neither, at least for now.
[The aforementioned list is a compilation of all the different Times twitter feeds, like @NYTimesDining, @NYTimesFashion, and others where the publication posts its articles. The name of the handle is @FreeNYT spelled backwards].
Click to continue reading Interview: The person who destroyed the NY Times paywall using Twitter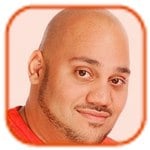 Posted by Andru Edwards Categories: Google, Internet, Misc. Tech
As the devastating images of the earthquake and subsequent tsunamis in Japan come in via cable news, newspapers, blogs, and homemade videos, tech giants like Google, Apple, Twitter, and more are donating funds and using the power of tech to help those in need.
In the wake of the earthquake, Google set up its Person Finder Web site to help people locate the missing or post data on those who had been found. In a Saturday blog post, Google Japan's Ken Miura said his team started working on Google's Crisis Response page within minutes of the quake.
Miura was in Tokyo, about 250 miles away from where the first quake hit, but the Google Japan office – located on the 26th floor – "started shaking slowly," he wrote.
"Although alerts from the building urged us to evacuate via the emergency stairs, I couldn't help but stay and search for information about the earthquake's epicenter and scale," he wrote. Miura said he was a university student when the Kobe earthquake hit 16 years ago and he recalled "the immediate desire for information."
With that in mind, the team launched Person Finder in Japan within an hour of the earthquake, pulled together public information from local governments about affected areas, and posted tsunami warnings on the Google homepage.
Miura also said Google will donate $250,000 to Japanese relief agencies.
Click to continue reading Tech companies accepting donations for Japan quake relief
© Gear Live Inc. – User-posted content, unless source is quoted, is licensed under a Creative Commons Public Domain License. Gear Live graphics, logos, designs, page headers, button icons, videos, articles, blogs, forums, scripts and other service names are the trademarks of Gear Live Inc.