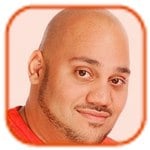 Posted by Andru Edwards Categories: Music, Rivalries,
Miley Cyrus has slammed Katy Perry on Twitter.
The pair locked lips when Miley performed in Los Angeles recently, but Katy said on Australian TV earlier this week she pulled away when "Wrecking Ball" star tried to take it further, saying, "God knows where that tongue has been. We don't know! That tongue is so infamous!"
Miley, 21, hit back on Twitter today, slamming notorious ladies man John Mayer, who recently split with Katy. "Girl if ur worried abt where tongues have been good thing ur ex boo [boyfriend] is ur EX BOO cause we ALL know where THAT [tongue] been [sic]," she wrote. Trying to soften the blow, Miley then added, "Dontchyouuuu act like you didn't lurvvvvv it @katyperry [sic]."
Click to continue reading Miley Cyrus Slams Katy Perry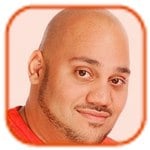 Posted by Andru Edwards Categories: Music, Television, Break-ups,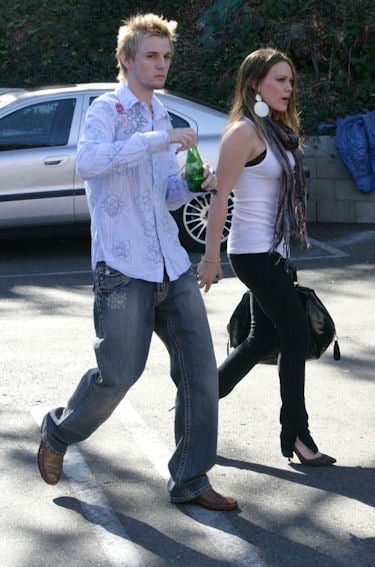 Hilary Duff's ex-boyfriend Aaron Carter wants her back.
The 26-year-old singer-and-actress - who announced she had separated from husband Mike Comrie after three years of marriage in January - dated the former pop star for 18 months when they were teenagers and he now says their split is one of his biggest regrets.
After retweeting a picture of his former girlfriend which was captioned, "Hilary Duff is flawless," Aaron then tweeted, "Don't be that stupid douche that loses the love of your life forever.. Like me.. I'll spend the rest of my life trying to better myself to get back to her. I don't care what ANY of you think. [sic]."
And the 26-year-old star admitted laying bare his feelings had made him nervous. "That tweet just gave me an anxiety attack [sic]," he added.
Click to continue reading Aaron Carter Wants Hilary Duff Back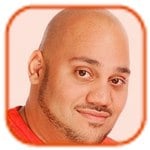 Posted by Andru Edwards Categories: Movies, Television,
Ellen DeGeneres has been branded a "transphobic" after she made a joke at the Oscar Awards on Sunday.
The talk show host - who is openly gay - has been criticized by fans after she joked that Liza Minnelli looked like a drag queen at the glamorous event, held in Los Angeles, at the weekend. "Hello to the best Liza Minnelli impersonator I've ever seen," Ellen, who was hosting the awards, said to Liza at the ceremony before adding, "Good job, sir."
Viewers took to Twitter afterwards to hit out at Ellen for her remark. "I did not appreciate Ellen's mean joke about Liza. I found it transphobic and disrespectful [sic]," Bruce LaBruce wrote. While Greastzok tweeted, "Are we going to address the fact that ellen blatantly called liza minelli a man you'd think she would know better im extremely disappointed. i literally just sat there in disbelief when she said that i was like did she actually just say that [sic]."
However, Liza, 67, didn't appear to take offence from the joke and claims the 56-year-old comedian didn't mean "any harm" by it. "I think she thought it would be funny, but she never stopped after she said it and said 'my friend Liza Minnelli.' So I think it went a little stray on her. I don't think she meant any harm at all, and she's a wonderful lady," she told TMZ.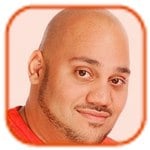 Posted by Andru Edwards Categories: Movies, Television, Celebrity Babies, Features,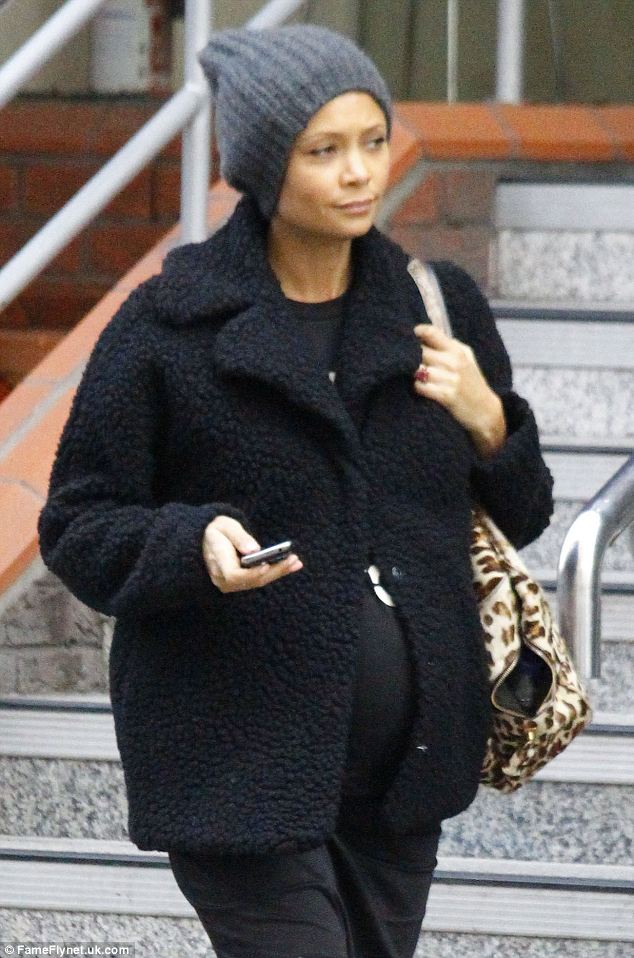 Thandie Newton has given birth to a baby boy.
The 41-year-old actress and husband Ol Parker welcomed little Booker Jombe - a sibling for their daughters Ripley, 13, and Nico, nine - into the world on Monday, she has announced on Twitter. "Our baby boy is finally here! Booker Jombe Parker. Born joyously at home yesterday," she wrote yesterday.
The Crash actress announced her pregnancy in September and later admitted she was finding it tough working on action-packed police drama Rogue, in which she plays undercover cop Grace Travis. "Basically, I had two options; to withdraw from the show which would have meant the show collapsing, or to commit regardless. I'd seem actresses takes on meaty un-pregnant roles while carrying babies - Jodie Foster in Panic Room. My agent also reassured me that both Claire Danes and Anna Paquin worked well into their first pregnancies. So - it was all going to work out just fine wasn't it? We're on episode nine, and are near enough to finishing for me to be able to chuckle at my naivety in thinking this was going to be anything other than mayhem, with a waddling lead actress at the center," she said.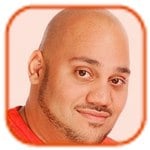 Posted by Andru Edwards Categories: Movies, Television, Meltdowns,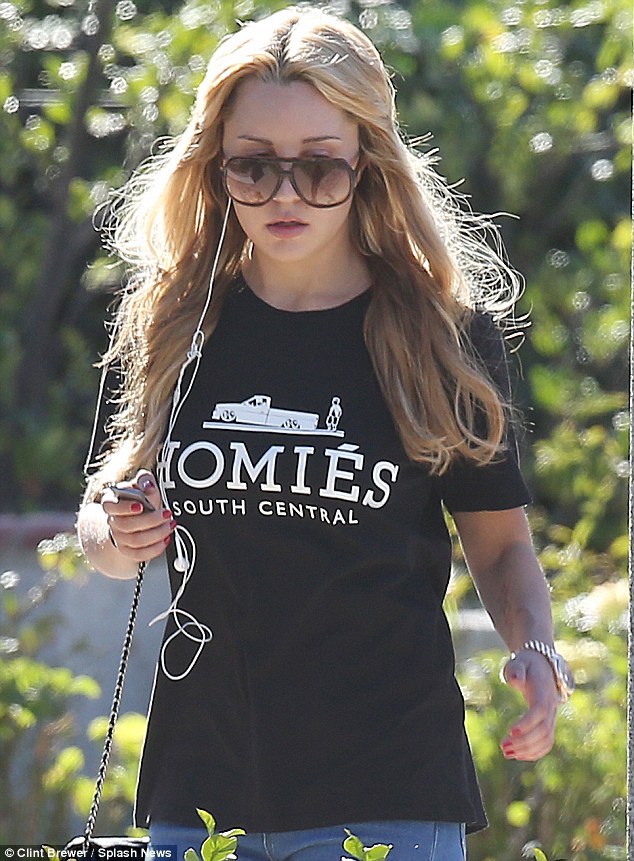 Amanda Bynes has returned to Twitter.
The Easy A actress, who completed three months of psychiatric treatment for both schizophrenia and bipolar disorder in December, posted her first message on the social networking site in months on Friday to tell her fans that she loves them.
Clearly eager to start afresh after enrolling in the Fashion Institute of Design and Merchandising in California, the 27-year-old actress deleted all her old tweets and wrote, "Hi everyone! I'm busy studying at @FIDM but I want to say I love you to my fans! Xoxo Amanda."
The What I Like About You star was said to be "horrified" by crude comments she made about Drake on Twitter last year when she said she wanted the rapper to "murder my vagina," and posted dozens of positive and negative messages about him on an almost daily basis.
Click to continue reading Amanda Bynes Returns to Twitter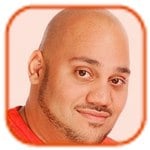 Posted by Andru Edwards Categories: Comedy, Late Night, NBC, Saturday Night Live, Announcements, Internet, News,
Lena Dunham will host Saturday Night Live (SNL) for the first time next month.
The Girls creator and star will make her debut on the New York-based comedy-sketch series, which has poked fun at her own hit show several times in the past, on March 8. The 27-year-old actress shared the news, reported by Variety magazine, on Twitter on yesterday writing, "Thank you for the 'SNL' love. Can't wait to debut my character 'girl who googled serial killers all night & has lots to say!'"
Lena previously praised a parody of Girls on the show in September, that featured then-host Tina Fey as an Albanian girl, Blerta, with a rubber hand and "Old Cow Disease," who joined the four young women trying to find their place in the world. She called the sketch "a true honor," and also tweeted, "Very excited about the current line-up of 'SNL' ladies. They are funny like whoa."
(FYI - You can also follow TV Envy on Twitter.)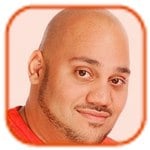 Posted by Andru Edwards Categories: Gossip, Leaks, Rumors, Upcoming Releases, Hip-Hop & Rap,
Chris Brown has accused his former manager of leaking his new album.
The R&B star, whose record X is set to be released May 5, warned his fans on Twitter that there are "snakes in the grass" and claimed his former boss, Tina Davis, was trying to "sabotage" the release, the follow-up to 2012's Fortune. "My old manager is leaking my NEW album and refuses to give me my back up hard drive to sabotage my album. That's F'd up G! [sic]," he tweeted. Chris later deleted the tweet but added, "Snakes in the grass ... Just stay positive."
Click to continue reading Chris Brown Accuses Former Boss of Leaking Album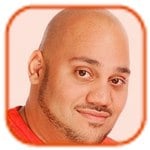 Posted by Andru Edwards Categories: Music, Engagements,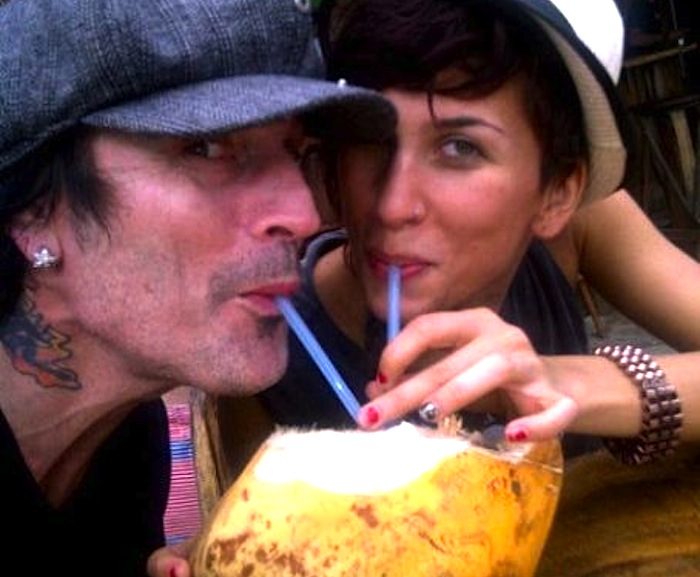 Tommy Lee has become engaged.
The Motley Crue drummer is set to make longterm girlfriend Sofia "Sofi" Toufa his fourth wife after deciding he wants to be with her for "life." He tweeted yesterday, "There comes a time in a mans life when you just know your partner is for LIFE!! Say hello to my fiancee and soon to be wife @SOFIofficial [sic]."
Click to continue reading Tommy Lee Is Engaged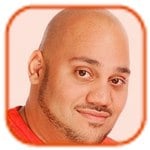 Posted by Andru Edwards Categories: Concerts / Tours, Performances, Pop,
Miley Cyrus kissed Katy Perry at her concert on Saturday night.
The "Adore You" hitmaker took a moment to lock lips with the brunette beauty while performing at the Staples Center in Los Angeles, as part of her Bangerz World Tour, after spotting the 29-year-old star singing along in the front row. But "I Kissed a Girl" singer Katy, who is dating John Mayer, pulled away when Miley, 21, tried to stick her tongue in her mouth, according to gossip website TMZ.com. The "Dark Horse" singer shared an aftermath photograph, which features the "Wrecking Ball" singer with her mouth hanging open in shock and Katy covering her mouth with her hand, on Twitter with the caption, "And after! I adore you @Miley Cyrus."
(FYI - You can also follow Albumista on Twitter.)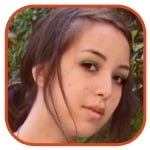 Posted by Robin Paulson Categories: Music, Prime Time, Reality, ABC, Dancing With The Stars, Announcements, News,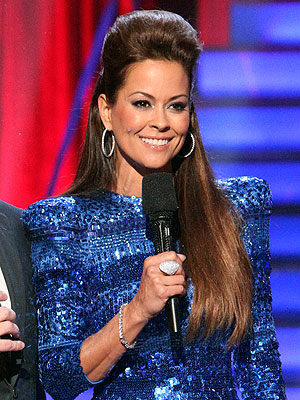 Talk about a surprise elimination!
Dancing with the Stars co-host Brooke Burke-Charvet announced late last night that she won't be returning as a co-host for the dancing competition's 18th season.
Despite having served as the reality show's co-host for eight seasons, Brooke broke the surprising news on her Twitter: "Weird day ... Shocking pre-season elimination #DWTS …ME. Tom Bergeron didn't even read my name... I won't be returning to the show this season."
A confirmation of the news was given by the show's executive producer Conrad Green, who wrote in a statement, "We can confirm that Brooke Burke-Charvet will not be joining us next season... She's been a wonderful part of the Dancing with the Stars family since her triumphant win in season seven and will unquestionably be missed by our entire team. We'd like to thank Brooke for her years of great service."
Click to continue reading Brooke Burke-Charvet Won't Return as 'DWTS' Co-Host
Read More

| New York Daily News

© Gear Live Inc. – User-posted content, unless source is quoted, is licensed under a Creative Commons Public Domain License. Gear Live graphics, logos, designs, page headers, button icons, videos, articles, blogs, forums, scripts and other service names are the trademarks of Gear Live Inc.