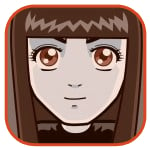 Posted by Sheila Franklin Categories: Hot Deals, Internet, Mods / Hacks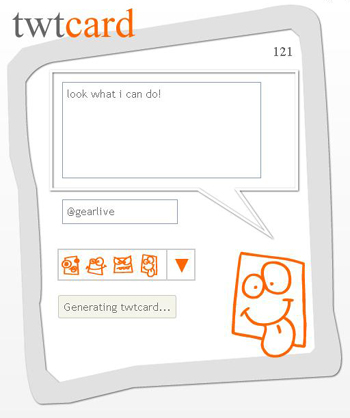 We know how much you like to Twitter. Now there is even more reason with these three new applications. twtcard allows you to make a greeting card with square heads and your allotted 140 characters. With twtpoll, you type in a question and multiple choice answers. And twtvite is an event manager app. Create your event and enter specifics including room for an RSVP. All three are free (donations gladly accepted) and can also be used on Facebook, MySpace and other social network sites.
Read More

| twtapps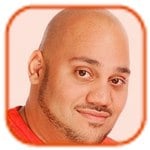 Posted by Andru Edwards Categories: Announcements, Features, Portable Audio / Video, Video Games
Remember that Gears of War 2 Zune and Game giveaway we started last week, that ran through Christmas eve? Well, we've got ourselves a winner. The winning entry can be found in this comment, left by our winner SmileyXX. We've confirmed his name and shipping address, and he will Zune
soon be enjoying his Gears of War 2 Zune 120, Gears of War 2 Limited Edition Xbox 360 game, the Aspho Fields Gears of War prequel novel, and a couple other Gears collectables.
Didn't win? Don't fret. Despite giving away a bunch of stuff over the last couple of months (the HP Magic giveaway, our HP Mini 1000 giveaway, and this Gears of War swag,) we've still got more coming at you over the next few weeks. Keep it locked on Gear Live so you don't miss it - especially if you've been eyeing a new HDTV but just haven't had the funds to pick one up. Yeah, we might be able to help you out with that dilemma.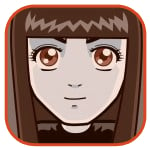 Posted by Sheila Franklin Categories: Wearables, Internet, Misc. Tech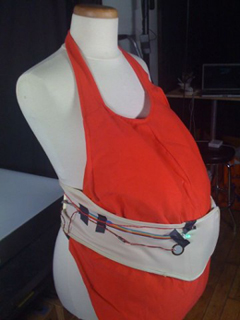 Corey Menscher, a technologist, interaction designer and web application developer, wanted to know what his unborn baby was up to as his pregnant wife did. He created the Kickbee, a stretchy band embedded with sensors that react to movement with an Arduino microcontroller. He then decided to transmit them by Bluetooth to a MacBook Pro and from there sends Twitter updates. Our first reaction was to wonder if the baby would be affected by the procedure. This is what Corey had to say.
"I'd also like to respond to some comments about "irradiating" my baby. The piezo sensors are simple sensors that generate a very small electrical current when tapped or vibrated. They are not powered in any way…I've spoken to faculty about this, and considering the very low wattage, it's unlikely much of the electromagnetic radiation will reach the baby. Even so, I'm looking into placing the circuitry on radio-absorbing material."
By the way, we checked out the Kickbee Twitter page and noticed that it simply states when the fetus kicks.
Oh, and as an aside, if you are on Twitter, feel free to follow us: @gearlive.
Read More

| Kickbee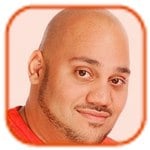 Posted by Andru Edwards Categories: Social Networking, App Updates, Reviews, Tapulous, $3.99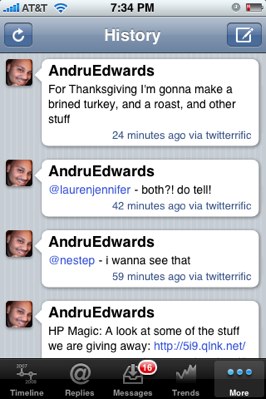 Being the big fans of Twitter that we are here are Gear Live, we are always looking for the best way to interact with the service. We've used apps like Twitteriffic, Twinkle, and Twittelator, but we think we've found one that we will be sticking with for a while. It's called Tweetsville, and it's an app that Tapulous purchased from an independent developer, and then incorporated into their umbrella. Here's the description:
The ultimate dedicated Twitter client for iPhone! Send tweets and direct messages with ease. Check out the latest trends on Twitter and do powerful searches. Favorites, History, Replies… it's all here! Tap on a tweet to reply to the user, send them a message, check out their profile. From their profile, you can also see their history, their favorites, and their friends and followers. See the number of unread direct messages in your inbox right in the tab bar. Supports inline links, bold and italic automatically in tweets by treating words like *this* as bold and like _this_ or /this/ as italic. All of this in a clean, iPhone look and feel with two looks for your tweet lists: balloons and simple.
Since release a couple of weeks ago, the team has already released an update, bringing it to version 1.1. This includes support for international formats and encodings, along with significantly enhanced stability. As I said, we've certainly enjoyed the app, and currently feels it's the best thing available as far as Twitter clients are concerned. The only improvements we are looking for are faster syncing and downloading. Once they get that fixed up, this thing will truly rock. You can pick up Tweetsville on the App Store for $3.99.
Read More

| Tweetsville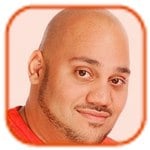 Posted by Andru Edwards Categories: Broadband, Features, Home Entertainment, Household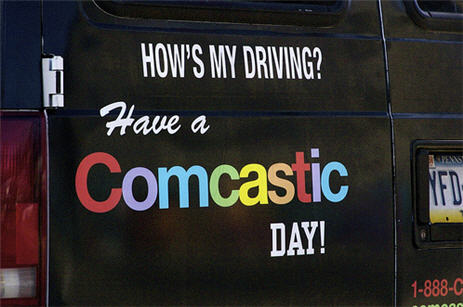 Update: Within two hours, I got a call from a Comcast representative who stated that, since the payments were made by credit card automatically, there is no reason they can't credit it back to that credit card. She went on to tell me that they'd process the refund tomorrow. Very cool. However, I wonder what the response would have been if we hadn't been paying by credit card, and instead used ACH transfer from a bank account. In any event, the Comcast folks on Twitter really are listening, and really are aiming to put out fires. Good stuff.
This morning I opened mail from Comcast, which, to my surprise, showed that I was two months late on paying up. I thought that was odd, since I kicked Comcast to the curb for Verizon FiOS two months ago. I called and got it taken care of, to find that I was owed $72 and that it would arrive in 6-8 weeks. Kind of annoying, but no big deal. Then they called me back, to tell me that I had another active account that has been auto-debiting from one of my accounts. That one was to have been cancelled back in May. Once that was straightened out, the damage was that Comcast owes me a cool $772. I asked when I'd receive it, and they said 6-8 weeks. I thought that was fairly crappy, being that when I cancelled the services, I also revoked Comcast's right to take any money from my private accounts. I threw up a gripe on Twitter, and a few minutes later, Comcast's Twitter customer service went into full effect. Gotta give them props for that. They asked me to email them the details, so they could look into it. You can read the email I sent them, after the break. Feel free to chime in with your thoughts. We will update with any progress made on this, let's see how customer service on these Web 2.0 Internets works. [Photo Credit]
Click to continue reading Comcast overcharges me by $772 on two cancelled accounts, offers support via Twitter - UPDATED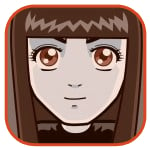 Posted by Sheila Franklin Categories: Internet, Misc. Tech, Science

If you believe in the plant that has its own blog, then you might also like to know that you can get your plant to Twitter. A CERN scientist supposedly created this Plant Twitter Kit. Assemble it (some soldering required,) then connect it to your leafy friend and subscribe to its feed, and it will tell you when it needs water or complain if you give too much. We're still not sure that the gadget will work, and it seems an overpriced $99.99, but hey, if it works on your philodendron, it may work on your puppy.
Read More

| ThinkGeek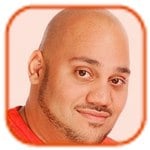 Posted by Andru Edwards Categories: Blogging, Business Tools, Features, Planning
Beth Kanter is a technology trainer for non-profit organizations. Online, she blogs at Beth's Blog. She experiments with all types of social media tools. Things like Facebook, FriendFeed, Flickr, Qik, etc.
Today Beth is going to talk about how she has raised money to support disadvantaged children in Cambodia.
Make it Personal - When you talk about your cause, you make it very personal. Beth has adopted two children from Cambodia. However, there are kids in Cambodia who don't have adoptive parents, and some are even considered the head of their household, due to not having parents.
Stories - Tell stories about the kids and the impact that the foundation she was working with was having on the children. Also share stories about what she learned doing the work, as it was unfolding.
Three Rs of Network Weaving- Relationship building, Rewards, and Reciprocity. Putting that into action, Beth told stories about the t-shirts that she was able to get as part of her fundraising efforts. She blogged about the issues, and she continued interweaving those relationships that she was building.
Fun, Humor, Easy, Passion
- Beth's birthday was during the campaign, and she used Facebook to ask her friends to donate $10 to the cause. She also made a series of videos with her kids to attempt to solicit her network. That got others to solicit their networks.
In the middle of the campaign, Beth just continued blogging and sharing about the campaign using the different networks and tools at her disposal. She tried to focus on people that had larger networks, counting on the compounding effect.
Beth than put out a challenge - can we get 250 people to donate $10 to send someone to college? I have sent the link out to my Twitter network, and I am putting it here now. If you have $10 (or $5, or even $1) to help someone less fortunate than you, please go here: Beth Kanter's call to action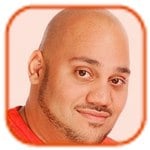 Posted by Andru Edwards Categories: Announcements, Internet

Just a quick heads up to our readers who continually write in asking if we are on Twitter. The answer is, unequivocally, yes. We've been there for quite a while now. So if you want to follow us, here are the two accounts you might be interested in:
If you are on Twitter, feel free to share your username in the comments.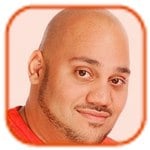 Posted by Andru Edwards Categories: Apple, Cell Phones, Features, Handhelds, Internet, Software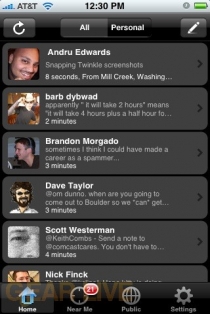 If you own an iPhone and use Twitter, you are gonna wanna keep an eye on Twinkle. The app was just released this morning, and it is already my favorite iPhone Twitter client. Better than the mobile version of Twitter, better than Hahlo, and better than MobileTwitter. It supports photos with your Tweets, taken right from the iPhone camera, as well as geolocation. There is even a "Near Me" section that will show you other Twitter users in your area.
In order to install Twinkle, you'll need to jailbreak your iPhone, and then add "http://www.polarbearfarm.com/repo/" to your Installer.app sources list. We've compiled a few screenshots of Twinkle, which you can find in our Twinkle gallery.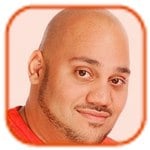 Posted by Andru Edwards Categories: Internet, Videos
We've been avid users of Twitter for quite a while now. On the personal side, it allows us to keep in greater contact with our friends and associates. On the Gear Live end, it allows our readers to get up-to-the-minute updates whenever any of our sites posts new content. We think it is a fantastic web and mobile service, but it is really hard to give a concise answer as to why it rocks so much when trying to tell someone else that they need to give it a try.
Thankfully, my friend Lee LeFever (along with his wife Sachi) has put out yet another superb "In Plain English" video - this one focuses on Twitter. If you have yet to sign up, give the video a look. If you do sign up (or if you already have an account) and need a couple of new friends, I'm @andruedwards, and the site is @gearlive. Go ahead and add us.
Read More

| The Common Craft Show

© Gear Live Inc. – User-posted content, unless source is quoted, is licensed under a Creative Commons Public Domain License. Gear Live graphics, logos, designs, page headers, button icons, videos, articles, blogs, forums, scripts and other service names are the trademarks of Gear Live Inc.