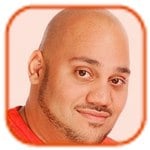 Posted by Andru Edwards Categories: Models,
Kate Upton was told she was "too American" to be a model.
The curvy beauty - who is now one of the most recognizable pin-ups in the world - was outraged when she was initially rejected from a major agency who assumed she would be too ''lazy'' because of her nationality.
"I'm not going to name names, but one agency told me, 'You're too American, and everybody knows American women are lazy.' I was so offended! I've never been so offended! I was like, 'You know that you're in America, right?' And it wasn't 'American models - it was 'American women are lazy,' period! I feel like a lot of women would disagree with that. A lot!" she revealed.
Kate, 21, headed straight to International Management Group - which is home to supermodels Kate Moss, Gisele Bundchen and Karlie Kloss - after the shocking rejection, and was signed on the spot.
Click to continue reading Kate Upton Branded "Too American" by Agency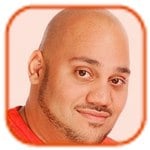 Posted by Andru Edwards Categories: Music, Reality, Announcements, Internet, News,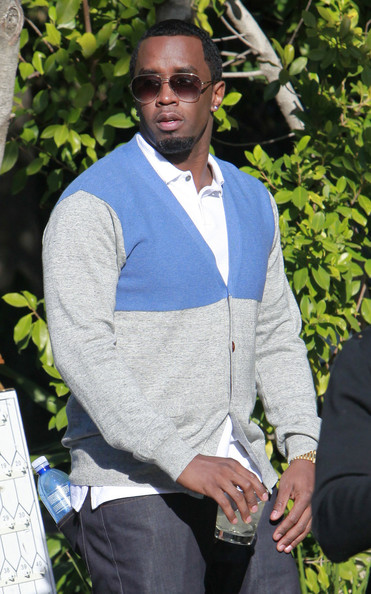 P. Diddy has launched a global talent search.
The "Come With Me" rapper is looking for a young person aged between 13 and 25 to join his REVOLT TV network as a presenter, and has been personally evaluating the 15-second audition tapes submitted by applicants.
"The time is NOW people, get your submissions in #IAmRevolt!!! guess what?!? tweet your audition videos for @RevoltTV now! make sure you add hashtag #IamRevolt so i can check it out now!!!!!! the next 10 ppl to submit their videos will be viewed by me!!!!!!! im WAITING PPL!!!!!!!!!! LET'S GOOOOOO!!! (sic)" he wrote in a series of posts on Twitter.
Diddy's online TV channel is launching in October and he's keen to hire the freshest and most innovative people to appear on it from anywhere around the world. "I need individuals that are fearless and speak the truth. Young talent. Fresh faces. Attitude. I want to empower the creators of this generation and show artists this is their channel," he said in a statement launching the talent search.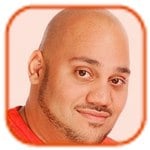 Posted by Andru Edwards Categories: Artist News, Music Videos, Upcoming Releases, Pop,
Britney Spears has teased her "dirty" and "flirty" new music video on Twitter. The singer shared a sexy snapshot from the her first day of the video shoot for comeback single "Work Bitch," which shows her flaunting her abs in a gold bustier and elbow-high leather gloves.

"Hot day on set... 😉 A little dirty, little flirty, danced my ASS off. Stoked for tomorrow!" she wrote on Twitter before adding, "#WerkBitch." The blonde bombshell dropped further hints about the highly-anticipated video the next day, revealing it was being shot in the middle of the desert. "Gonna get my tan on in the desert in between shots on the #WorkBitch set today. It's HOT out here people!!!! #desert #heatwave" she posted.
Click to continue reading Britney Spears Offers Teaser Photo of New Music Video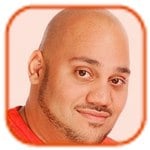 Posted by Andru Edwards Categories: Artist News, Collaborations, Gossip, Rumors, Upcoming Releases, Country, Hip-Hop & Rap, Pop, R&B / Soul,
Jennifer Lopez and Taylor Swift are to collaborate on a new track.
The 44-year-old singer and the "Everything Has Changed" hitmaker have reportedly locked down a plan to duet on Jennifer's upcoming eighth studio album - expected later this year - after they performed together during Taylor's final Red Tour show last month.
"Both of them are huge fans of each other and excited to work together!" a source said.
The blonde beauty recently shared behind-the-scenes footage from her gig at the Staples Center in Los Angeles, which shows Jennifer saying, "Thank you so much for allowing our family to come and be a part of your family. To create a beautiful moment, thank you, Taylor, for being so gracious and beautiful and loving me enough to have me be here tonight. I feel very blessed to be able to share the stage with you, and I just hope that everybody has the best show that they could ever have."
Click to continue reading Jennifer Lopez and Taylor Swift to Collaborate?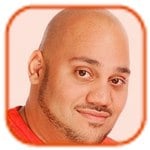 Posted by Andru Edwards Categories: Artist News, Upcoming Releases, Pop,
One Direction's new album will be called Midnight Memories.
The "Little Things" hitmakers have revealed the name of their new record - the follow-up to last year's Take Me Home - in a video posted on their Instagram account today. The clip showed Harry Styles rearranging pieces of paper - each with a letter on - to spell out the album's title. The caption for the video said, "So did you get it...? 1DHQ x #1DAlbumTitle. (sic)"
The band confirmed the name and release date for their third studio album, and added fans can pre-order it from Monday 9. "YES - 1D's 3rd album is MIDNIGHT MEMORIES & is out Nov 25th! AND you can pre-order Mon! 1DHQ x #RememberRememberThe25thNovember. (sic)" they wrote on Twitter.
The record will feature their hit single "Best Song Ever," which recently won the "Song of the Summer" prize at the MTV Video Music Awards. Zayn Malik teased fans earlier in the day when he posted a cryptic video which featured the first few seconds of the final clip, showing his band mate starting to move the pieces of paper into place. Along with the clip, he wrote, "What is @harry_styles up to? (sic)"
Click to continue reading One Direction Title New Album 'Midnight Memories'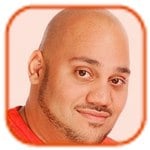 Posted by Andru Edwards Categories: Artist News, Gossip, Upcoming Releases, Hip-Hop & Rap,
Chris Brown appears to have revoked his intention to retire.
The "Beautiful People" singer said he was quitting music last month claiming people were too caught up with his private life to pay attention to his tracks, but the lure of the studio seems to have proved too great to keep him away for long. "One thing you can't do is make more songs than me. I'ma robot in da booth. Limiting your self is the worst thing u can do. #BEGREAT" he wrote on Twitter. "The party don't ever stop so the show must continue!"
Chris, 24, then retweeted a link to a new single he features on, "Show Me" by Los Angeles rapper Kid Ink.
The positive outlook comes a month after Chris said he was "tired of being famous" and wants to stop after his upcoming album X because he's fed up of still hitting the headlines for the domestic violence altercation he had with ex-girlfriend Rihanna back in 2009.
Click to continue reading Chris Brown Revokes Retirement?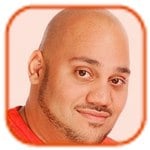 Posted by Andru Edwards Categories: Artist News, Gossip, Leaks, Release Dates, Rumors, Upcoming Releases,
50 Cent's latest track has leaked online.
The rapper's track "(Don't Turn On Me) Warning You," featuring vocals by Skylar Grey, has appeared online, which he claims could ruin the release of his next album, Street King Immortal.
"Damn I may have lost this ALBUM. SH!t leaking off my old drive. This is crazy. #smsaudio. Look it's ever were a joint I did called DON'T TURN ON ME. it out now titled I'm warning you. That was a joint I did over a year ago in Detroit with EM. I hope nothing else got out #smsaudio (sic)" he wrote on Twitter.
He also confirmed the song was produced by Alex Da Kid and claims the leaked version isn't properly finished: "Yea Alex da kid did the track it's not even mixed (sic)."
50 appeared to have made a return in January when his track "My Life" featuring Eminem and Maroon 5's Adam Levine made it to number two in the UK charts. He then released two further tracks "Major Distribution" in February and "We Up" in March, but the album is yet to materialize.
Click to continue reading 50 Cent Track Leaks Online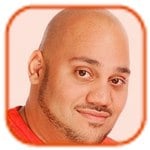 Posted by Andru Edwards Categories: Artist News, Upcoming Releases, Pop,
Lady Gaga has asked her fans to choose her next single.
It seems likely Sex Dreams - which Gaga debuted live at the iTunes festival in London on Sunday - could be released as the follow-up to "Applause" as it currently has over 22,000 votes after the singer took to Twitter to ask her fans to decide which track from her forthcoming ARTPOP album they prefer.
"OK MONSTERS! Now that you've seen some of ARTPOP Live, what would be YOUR pick for 2nd Single?RT for MANiCURE FAV for SEXDREAMS...Or are you an...RT for AURA FAV for SWINE (sic)" she wrote.
"Sex Dreams" popularity follows the singer's admission the songs risque lyrics were inspired by her own erotic dreams. Writing on Twitter, Gaga - who is dating actor Taylor Kinney - said, "#SexDreams is me talking to two different lovers. One im with in reality, the other in fantasy. (separated by me singing vs. speaking). #SexDreams chorus is that moment when you wake up sweaty from that dream and laugh because you know you got away with something naughty! (sic)"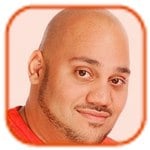 Posted by Andru Edwards Categories: Sports, Television, Divorce, Drugs, Drunk, Legal Issues, Rumors,
Khloe Kardashian says she isn't "made of steel."
The reality TV star is trying to cope with her relationship troubles and her husband Lamar Odom's recent DUI arrest - and she has taken to her Twitter account to hint it's proving difficult to stay strong: "As much as I wish I were made of steel ... I'm not ... I'm pretty damn close to it though hehe."
Khloe, 29, previously left a cryptic, but optimistic, message to her followers on the social networking site, which she has since deleted. "Smile and no one will notice," she wrote.
According to recent reports, the couple were reunited at their California mansion, but the star's family are pushing her to end their romance because of his arrest and alleged drug use. Lamar was stopped by the California Highway Patrol on Friday and released after posting $15,000 bail. "Kris wants Khloe to get her prenup money, plus the penalty for cheating. Kim, Kourtney [Khloe's sisters] and Kris want her to dump him. You can't live with a drug addict," a source said.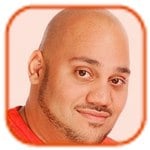 Posted by Andru Edwards Categories: FOCUS, Adaptation, Romance, Casting, Celebrity Gossip, Rumors, Upcoming Releases,
Robert Pattinson was E.L. James' choice for Fifty Shades of Grey, according to Bret Easton Ellis.
He has claimed the author behind the erotic novel wanted the former Twilight Saga star to play the lead in the upcoming movie adaptation. "Talked to E.L. James at a party over the summer: her first choice for Christian was Rob Pattinson and Matt Bomer was never in the running," he wrote on Twitter.
The screenwriter - who penned the script for The Canyons - also said he drunkenly suggested porn star James Deen for the lead role after he impressed in the noir thriller. "When E.L. James asked me who I thought should be Christian I said, 'James Deen, of course,' and then she shoved me. We were both very wasted," he added.
Earlier today, it was confirmed that Charlie Hunnam has been cast in the role. E.L. James announced in a series of tweets: "Good moaning all. Hold on to your hats ... I am delighted to let you know that the lovely Dakota Johnson has agreed to be our Anastasia in the film adaptation of Fifty ... So... Christian... The gorgeous and talented Charlie Hunnam will be Christian Grey in the film adaptation of Fifty Shades of Grey. (sic)"
© Gear Live Inc. – User-posted content, unless source is quoted, is licensed under a Creative Commons Public Domain License. Gear Live graphics, logos, designs, page headers, button icons, videos, articles, blogs, forums, scripts and other service names are the trademarks of Gear Live Inc.