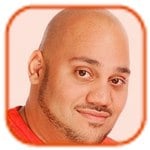 Posted by Andru Edwards Categories: Announcements, Internet

We post a lot of great stories every day here at Gear Live, and we realize that it's hard to catch them all, every day. That's why we offer our Gear Live newsletter, bringing you the best of Gear Live directly in your inbox each evening, and you can subscribe here. Oh, and we also announce all of our giveaways in the newsletter before we do here on the site, allowing our subscribers a head start.
Each day, we collect the best Gear Live stories and send them to you so you can take a peek when your day is done and you finally have a little breathing room, with links to our other recent stories so you can read more, if you choose.
If you're the social type and prefer to keep up with our stories as they happen, we're also available on your social network of choice. Here's how to find us:
Click to continue reading Subscribe to the Gear Live newsletter for our top stories, early access to gadget giveaways!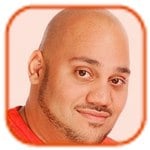 Posted by Andru Edwards Categories: Cell Phones, Microsoft, Software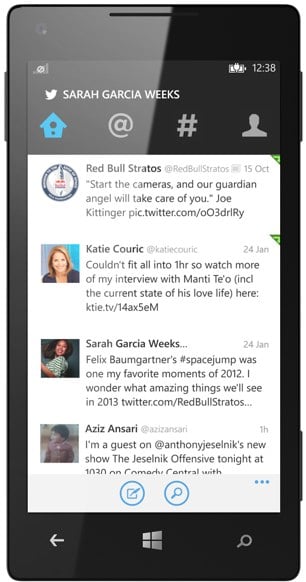 Twitter has finally (finally!) released a substantial update to Twitter for Windows Phone. The new version brings the design of the app in line with what you'd find in the iOS and Android variants, with the Home, Connect, Discover, and Me tabs included in the app. Additionally, Twitter for Windows Phone includes Live Tile support, so you can pin specific Twitter accounts, lists, and searches right to your Start Screen. You can grab the update right now.
Read More

| Twitter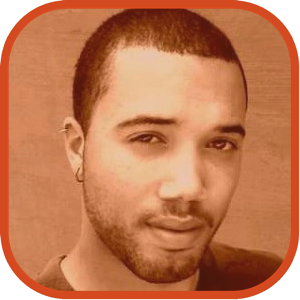 Posted by John Kilhefner Categories: Wearables, Google, Internet

Google wants early adopters to usher in the future of Google Glass. You know, those high tech Internet-connected glasses? The company is offering the opportunity for anyone to join in. A new competition outlined today by Google will give a lucky few the opportunity to have Google's Project Glass Explorer Edition before everyone else. That's a "neener neener" you can't pay for. Er, actually, you still have to pay for it. It'll cost $1500 if you win the priviledge of early access.
Google posted on its Glass site that it is looking for "bold, creative individuals who want to join us and be a part of shaping the future of Glass." In order to apply you need to use Google+ or Twitter to tell Google what you would do if you had glass, using the hashtag #ifihadglass.
Here are the details straight from Google:
Click to continue reading Google holds Glass Explorer Edition competition, offers early access
Read More

| Google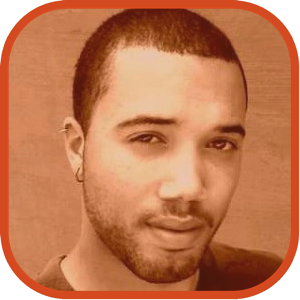 Posted by John Kilhefner Categories: Apple, PC / Laptop, Software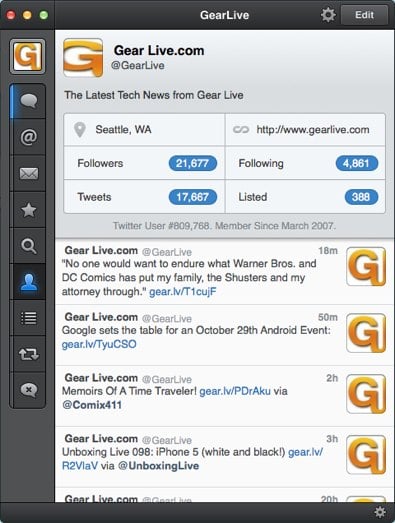 Tweebot for iOS was updated about two weeks ago to include in-line viewing of Flickr and Vine content, and the same treatment is now available for the Mac version.
In version 1.2, Tweetbot for Mac allows for six-second films, as well as several new upgrades and bug fixes, such as being able to opt-in for notifications for specific Twitter accounts, as well as a new ability to begin messages by dragging videos or images to the app icon. The Mac app of Tweetbot also now features MP4 support and account reordering in the preferences section. Also, the software used is version 1.1 of the Twitter API, which supports a new Costolo and Co. approved UI.
Read More

| Tweetbot for Mac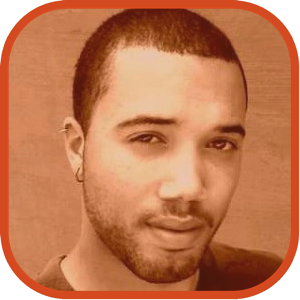 Posted by John Kilhefner Categories: News, Social Networks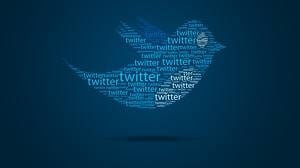 If you thought that 140 characters was just not enough to thoroughly get your point across on Twitter, get ready, because any URLs you add to your tweet out are going to make them even shorter.
Starting today, including a URL in your tweet will leave you with 118 characters, or 117 for https links. This tweet reduction was announced in December due to a change in Twitter's t.co link wrapper, which extends the maximum length of links from the previous 20 characters to 22, and 21 to 23 for https.
What does this mean for you? You'll have two less characters to annoy people with your updates.
Read More

| Twitter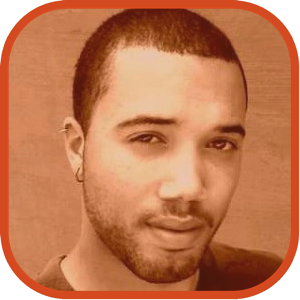 Posted by John Kilhefner Categories: Acquisitions, Advertising, Social Networks

Twitter is expanding on its Nielsen deal to develop social TV ratings through an acquisition of Bluefin Labs, a firm specializing in statistics for television networks. The acquisition, says Twitter, will allow the social network to create "innovative new ad products."
Second-screen apps seem to be on the rise these days, but in the case of Twitter, people are more than likely already using it while watching TV. The question is, how much money will this bring Twitter through advertising?
Read More

| Twitter Blog via Engadget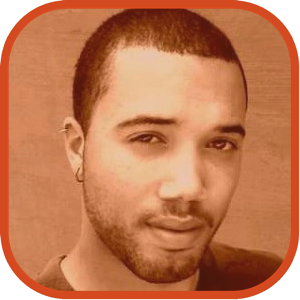 Posted by John Kilhefner Categories: Corporate News, News, Partnerships, Social Media
Nielsen and Twitter are joining forces to create Nielsen Twitter TV Rating. Twitter, as we all know, is a social media platform that sees more than a billion tweets every 2.5 days on an inexhaustible list of topics. Nielsen specializes in information, particularly what consumers watch and buy. With Nielsen Twitter TV Rating, the two companies hope to find a standardized way of measuring the conversations happening around TV shows.
The ratings will be commercially available Fall 2013, and, according to Twitter's blog, will function as "one common benchmark from which to measure the engagement of their programming." The new rating system will set in place measures to quantify the people discussing the TV shows, as well as the people who were exposed to the conversation. The goal will be to provide "the precise size of the audience and effect of social TV to TV programming."
This is not the two companies first pairing, as both came together earlier this year to measure the impact of brand advertising campaigns using Twitter surveys.
Read More

| Twitter Blog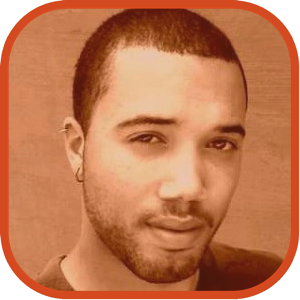 Posted by John Kilhefner Categories: News, Social Networks, Startups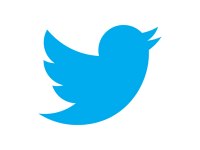 While Twitter has been described as a "self-cleaning oven" and a "truth machine," rumors do slip through and cause confusion, if briefly. A new study building on research done in 2010, analyzing tweets surrounding the Chile 8.8 earthquake, is currently researching the possibilities of sussing out the true tweets from the false ones.
The study uses 16 features to identify whether a tweet is credible or not. It seems reliable information tends to be longer and include URLs, as well as come from people with a lot of followers. The true tweets also tend to be negative in nature, and do not contain exclamation points or question marks.
A new paper by those behind the Chile earthquake study, Carlos Castillo, Marcelo Mendoza and Barbara Poblete, will appear in the journal Internet Research next month with what look to be encouraging results. Their algorithm had an AUC of 0.86, meaning that when it's presented with a false tweet and a true tweet, it would label the true tweet more credible 86 percent of the time.
It's not perfect, and actual people would probably fair better in determining which tweet was more credible. Probably. In any case, it's nice to see we're making strides toward making the Internet a more credible place. My only concern is the escalation factor; that is, the people behind the deliberately false information will only adopt better practices to fool such truth-seeking algorithms.
Read More

| Slate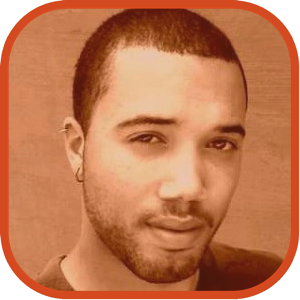 Posted by John Kilhefner Categories: Corporate News, Legal, Social Networks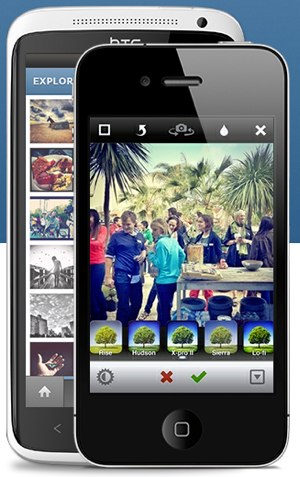 Instagram users are flocking to greener pastures after the photo-sharing service posted new Terms of Service this week. With the new TOS, users are required to consent to allowing the Facebook-owned service license their public photos to companies, organizations and advertisers. As CNET puts it, this could make Instagram a stock photo service in itself, without paying out to photographers.
More than likely, however, the new TOS are for Instagram users would be used in promotional images, rather than as stock photos that cheat the photographers out of money. It's the fact that the latter is a possibility that is causing some users to embark on an exodus to Flickr, Hipstamatic or Twitter.
The Verge reports that searching for Instagram on Twitter brings up several instructions for how to export your Instagram pics and cancel your account. There are also several tweets spreading about which photo-sharing services make a good Instagram replacement, such as the article Fast Company posted.
The change in its Terms of Services coincides not only with the unwelcome change in photo-cropping functionality, but also as Twitter adds its own photo filters, and Flickr releases version 2.0 of its iOS client. It may be a temporary setback for Instagram, or it could spell the beginning of the end if the service doesn't do something fast to appease its users.
Read More

| CNET via The Verge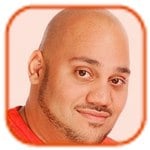 Posted by Andru Edwards Categories: Announcements, Features

We know we push out a lot of content here on Gear Live, but it's actually prtty easy to stay on top of everything, even if you don't have the chance to visit the site every day. How? Like this:
See? Told you it was easy!
© Gear Live Inc. – User-posted content, unless source is quoted, is licensed under a Creative Commons Public Domain License. Gear Live graphics, logos, designs, page headers, button icons, videos, articles, blogs, forums, scripts and other service names are the trademarks of Gear Live Inc.