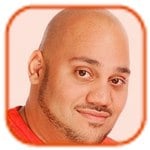 Posted by Andru Edwards Categories: Sports, Television, Celebrity Babies, Features,
Kendra Wilkinson has given birth to a baby girl.
The reality TV star, who also has four-year-old son Hank Jr. with husband Hank Baskett, welcomed their second child into the world in Los Angeles this morning.
Former NFL star Hank, 31, told UsMagazine.com, "I feel great and I am so happy." When asked about Kendra, he said, "She is great and did an amazing job," and their daughter is "healthy with all 10 fingers and all 10 toes."
The blonde beauty hinted she was in labor on Thursday night, as she wrote on Twitter, "This is it guys. It's time. Love you all n tweet to ya again when I can. Xoxoxo. [sic]."
The couple first revealed they were expecting another baby in October, and the Kendra On Top star, 28, recently said she hoped their daughter would be a cheeky and confident girl. "I get to teach my daughter what I've learned. I don't want her to feel she has to be a certain way to impress society. If she wants to spit or go play some ball, I'll be so proud, because that's who I am, and that's a real person. I don't want her to be a robot. I want her to stuck her tongue out, wiggle her butt, laugh and play," she said.
Click to continue reading Kendra Wilkinson Welcomes Baby Girl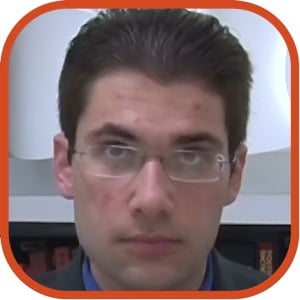 Posted by Ariel Levin-Waldman Categories: Corporate News, Social Media, Social Networks,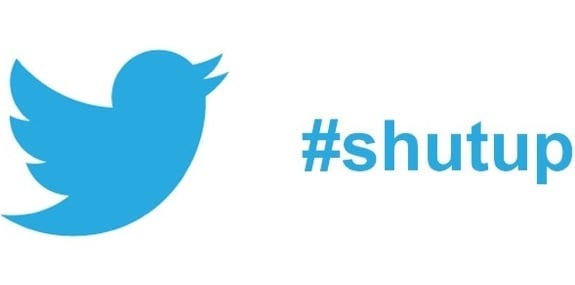 It's pretty hard to get a message across in 140 characters or less. I know, I'm a journalist and I've had to do it professionally. But maybe you feel you are still getting too much information that you might not want. Maybe you just have a friend who has tweeted you to save the whales twenty times too many.
Well, now you can mute them.
Twitter has just unveiled its newest feature, the mute option. With the press of a button the you can select users in your feed that you just don't want to hear any more. You will no longer see their tweets, retweets, SMS or push notifications
It's not a full block feature. The biggest difference is that they can still follow you. They can still see your feed, share and retweet your posts and reply to you. You just won't see it in your timeline. They can also send you a direct tweet. The muted user does not receive any notification that you have shut them up.
You won't have to listen to them and they won't be upset with you. Now I can get back to seeing what trending without having to save any of those darned whales.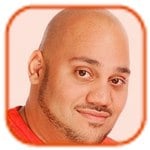 Posted by Andru Edwards Categories: Artist News, Upcoming Releases, Rock,
Morrissey has started using Twitter.
The "First Of The Gang To Die" singer joined the social media site in June 2009 but only posted his first message last night, writing, "Hello. Testing, 1, 2, 3. Planet Earth, are you there? One can only hope... [sic]."
The post has already been re-tweeted more than 14,000 times and he followed the tweet by, "Follow, follow, follow. Twitter is the perfect metaphor for...something. Dunno what [sic]."
The 54-year-old star has revealed the title track from his new album, World Peace Is None of Your Business, along with the artwork for the record.
Click to continue reading Morrissey Posts His First Tweets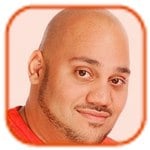 Posted by Andru Edwards Categories: Music, Meltdowns,
Justin Bieber wants to be the "man his mother raised."
The 20-year-old singer has spoken out to defend himself over allegations he tried to take a woman's cell phone because she tried to take a photograph of him while playing mini-golf, insisting the "truth" will out and admitting he sometimes struggles to "take the high road" while constantly being judged and "harassed" in public. Alongside a screengrab of a TMZ report stating an employee at Sherman Oaks Castle Park insisted he never tried to rob anyone, Justin tweeted, "It is hard to defend myself and my privacy every moment of the day. Then to see rumors. The truth will set u free [sic]."
"My mom raised me to be kind to others. I get judged, harassed, and I try to take the high road. Sometimes it isn't easy. But we keep trying... I will continue to be the man my mother raised. I love people and I will try to be kind even when things are not fair. Don't believe rumors... [sic]," he continued.
Click to continue reading Justin Bieber Defends Himself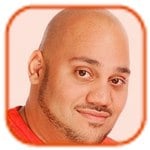 Posted by Andru Edwards Categories: Movies, Celebrity Babies, Photos,
John Krasinski has released the first photograph of his baby daughter.
The 34-year-old actor took to his Twitter account today to share an adorable snap of his and his wife Emily Blunt's three-month-old daughter Hazel. He accompanied the photo - which sees the tiny tot laying on her side, gazing into the camera lens with one hand above her head - with the caption, "Pics of kids should only come direct from parents. So I'm thrilled to introduce you guys to Hazel!!! [sic]."
The couple - who got married in 2010 after two years of dating - also took to Twitter on February 16 to announce Hazel's arrival as they wanted to be the first to break the happy news to their fans. "Emily and I are so incredibly happy to welcome our daughter Hazel into the world today! Happy bday! [sic]," John said at the time.
Click to continue reading John Krasinski Releases First Photograph of Baby Daughter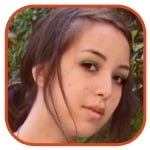 Posted by Robin Paulson Categories: Warner Bros, Action, Adaptation, Science Fiction, Sequels, Casting, Filmmaking, Upcoming Releases,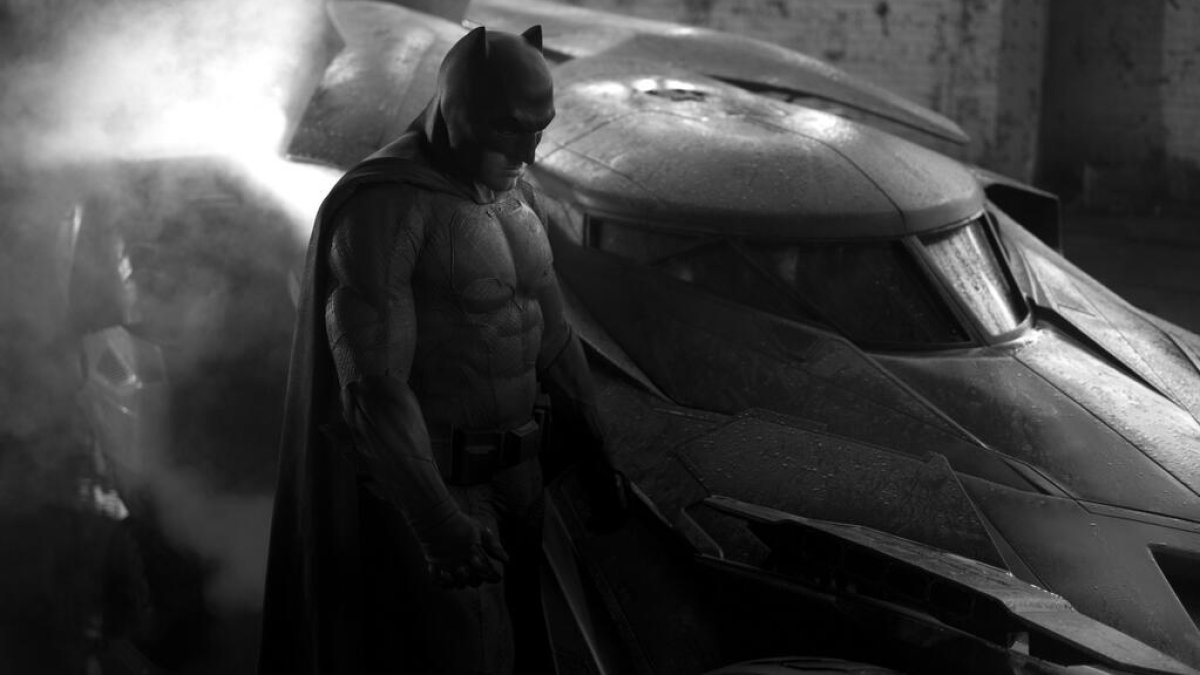 Well hasn't Zack Snyder showed us all up.
The director recently took to his Twitter to showcase both his photographic and directing abilities with a black and white image featuring Ben Affleck as Batman in his upcoming Man of Steel sequel. While there was a lot of backlash from fans about the casting announcement last August, the Argo director looks like he's filling out Christian Bale's batsuit quite well after all.
Click to continue reading First Look: Ben Affleck as Batman
Read More

| Zack Snyder via MTV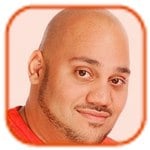 Posted by Andru Edwards Categories: Movies, Legal Issues, Rants,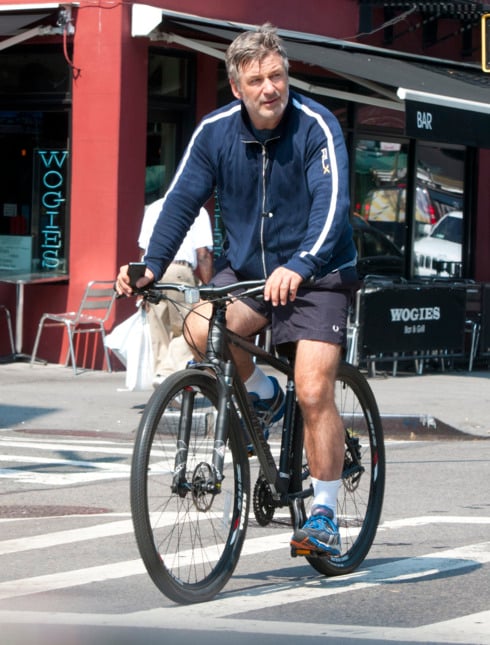 Alec Baldwin was arrested this morning.
The 56-year-old actor was handcuffed and taken away in a police car after he was caught riding his push bike the wrong way down Fifth Avenue in New York City, before going "ballistic" at the two arresting female officers.
The 30 Rock star was asked to provide identification following his arrest but after he failed to do so, he was taken into custody at 13th Precinct and given two summons, one for traffic violation and a second for disorderly conduct, according to the MailOnline. Alec was released from custody shortly afterwards and returned to his apartment in New York to be greeted by a flock of photographers and reporters.
The star had a disgruntled expression on his face as he made his way inside his home, before taking to his Twitter account to share his version of the event: "Officer Moreno arrested me and handcuffed me for going the wrong way on Fifth Ave."
Click to continue reading Alec Baldwin Arrested in New York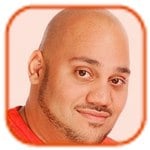 Posted by Andru Edwards Categories: Television, Birthdays, Photos, Obituaries,
Lea Michele has posted a touching tribute to late boyfriend Cory Monteith on his birthday yesterday.
The Glee star described the actor, who died in July last year of a drug overdose, as having "the biggest heart and most beautiful smile" and shared a photograph of the pair together. The black and white image, posted on Lea's Twitter page, shows the couple sharing a joke, and she accompanied it with the caption, "The biggest heart and most beautiful smile.. In all of our hearts.. We love you so. Happy Birthday [sic]."
Fans showed their support for Lea and claimed they too were still "heartbroken" over the actor's death. "This photo broke my heart. i miss him so much. Stay strong love i love you. Happy birthday angel Cory [sic]," one wrote.
Click to continue reading Lea Michele Posts Birthday Tribute to Cory Monteith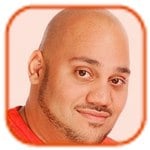 Posted by Andru Edwards Categories: Movies,
Hugh Jackman has been treated for skin cancer again.
The Wolverine actor - who had cancerous cells removed last November - has urged fans to protect themselves from the damaging rays of the sun after undergoing a proecudure to remove a Basel Cell Carsinoma (BCC).
Posting a picture on Instagram showing his bandaged nose, he wrote, "Another Basel Cell Carsinoma. All out now. Thanks Dr. Albom and Dr. Arian. PLEASE! PLEASE! WEAR SUNSCREEN! Huge thanks to Dr. Arian and Dr. Born for operating on my nose until 10:20pm! #SUNSCREEN [sic]."
BCC is a treatable and common form of skin cancer signified by lesions or growths on the outermost layer of the skin that "often look like open sores, red patches, pink growths, shiny bumps, or scars" and are "usually caused by a combination of cumulative UV exposure and intense, occasional UV exposure, the Skin Cancer Foundation says.
Click to continue reading Hugh Jackman Undergoes Cancer Treatment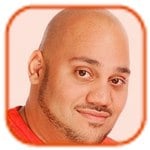 Posted by Andru Edwards Categories: Concerts / Tours, Pop, New Releases,
Lady Gaga kicked off her ArtRave: ARTPOP Ball Tour in Florida on Sunday night.
The "Applause" hitmaker ditched her usual grunge style and took to the stage in a cute polkadot latex leotard and fishnet tights at the BB&T Center in Fort Lauderdale before going through a number of costume changes. She later opted for a shoulder-length platinum blonde wig and futuristic white gown, a jeweled leotard with a blue orb in the center of her chest, and also dressed up as a giant squid in another polkadot number.
The 27-year-old star, who is touring to support her ARTPOP album, took to Twitter ahead of her first show and posted, "I can't believe the show is tonight, been dreaming about it since I wrote the first song for the album. I love you monsters. LETS PARTY [sic]."
Gaga performed hits such as "Just Dance," "Bad Romance," "G.U.Y," "Swine," and "Applause," along with her new song "Donatella," which she sang for the first time in honour of her fashion designer friend, Donatella Versace, and another new track, Partynauseous.
Click to continue reading Lady Gaga Kicks Off ArtRave Tour
© Gear Live Inc. – User-posted content, unless source is quoted, is licensed under a Creative Commons Public Domain License. Gear Live graphics, logos, designs, page headers, button icons, videos, articles, blogs, forums, scripts and other service names are the trademarks of Gear Live Inc.