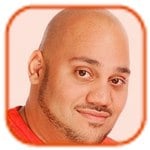 Posted by Andru Edwards Categories: Corporate News, Home Entertainment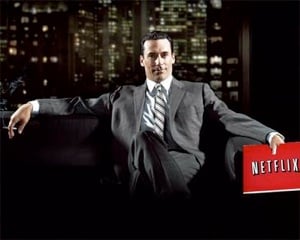 "Mad Men" fans might not get a new dose of Don Draper until 2012, but Netflix has inked a deal with Lionsgate to stream all seasons of the show via Watch Instantly.
The first four seasons of the AMC drama will be available to U.S. viewers on Netflix starting July 27. Canadian customers already have streaming access to the show.
"Mad Men has been and continues to be a representation of TV at its best and Netflix is proud to be the syndication home for this acclaimed series," Ted Sarandos, chief content officer at Netflix, said in a statement. "This deal secures long term instant access to an iconic show for Netflix members for years to come."
The deal is noteworthy because Netflix is paying for the syndication rights to "Mad Men"; reruns will not air on other broadcast or cable TV channels.
Click to continue reading Netflix secures syndication rights for 'Mad Men' on Watch Instantly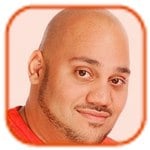 Posted by Andru Edwards Categories: Apple, Corporate News, Home Entertainment, Software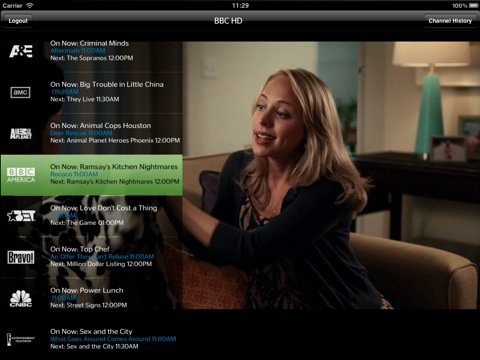 Amidst a controversy over streaming rights, Time Warner Cable has agreed to remove content from Fox Cable Networks, Viacom, and Discovery from its iPad app.
All three networks were "willing to threaten to sue over it," Jeff Simmermon, director of digital communications at Time Warner Cable, wrote in a blog post, so Time Warner has pulled the networks from its iPad streaming for the time being.
Specifically, Time Warner will remove streaming access to 11 channels: Animal Planet, BET, CMT, Comedy Central, Discovery Channel, FX, MTV, National Geographic, Nickelodeon, Spike, and VH1.
Time Warner still maintains that it has "every right" to stream content from these channels via its iPad app, but said it will focus its iPad efforts "on those enlightened programmers who understand the benefit and importance of allowing our subscribers - and their viewers - to watch their programming on any screen in their homes."
Click to continue reading Time Warner removes Fox, Viacom, and Discovery channels from iPad App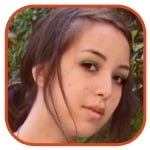 Posted by Robin Paulson Categories: Television, Image Comics
Tony Chu will soon be taking literal bites out of crime... on TV.
Showtime recently purchased a script -- written by Terri Hughes Burton and Ron Milbauer -- based off of John Layman and Rob Guillory's Chew, which chronicles FDA Agent Chu's detective work, primarily performed thanks to the psychic impressions he receives from eating things (which aren't always the most edible).
Circle of Confusion, the company behind fellow Image TV adaptation The Walking Dead, is fueling the project, which Stephen Hopkins is set to direct and executive produce.
While I imagined back-to-back marathons of Chew and The Walking Dead on AMC, I take comfort in the fact that Chew has found its TV home at Showtime, which has seen a show centering on a serial killer continue past five seasons.
The biggest question, of course, is whether or not Ken Leung will be cast as Tony...
Read More

| Deadline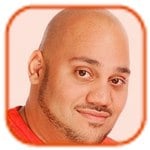 Posted by Andru Edwards Categories: Google, Home Entertainment, Rumors, Software
A version of the Android Market for the Google TV platform is due "very short term," the general manager overseeing Google TV products for Logitech said Tuesday.
Speaking at the OTTCon here on Tuesday, Ashish Arora, the vice president and general manager for Logitech's Digital Home Group, was asked on a panel discussion whether Google TV owners would be able to take advantage of other Android apps soon.
Arora answered in the affirmative, although his answers didn't quite nail down the timeframe. "It will happen shortly," he said. "It's a given that it will happen this year, 100 percent," he said.
"We're talking about a very short term," he said.
Although Arora does not work for Google, Logitech was one of the key launch partners for the Google TV platform, with Sony. Logitech launched its Logitech Revue in October. At the time, some of the personalization aspects from other Google services were missing, part of Google's practice of launching a product and adding functionality over time.
Click to continue reading App Store coming to Google TV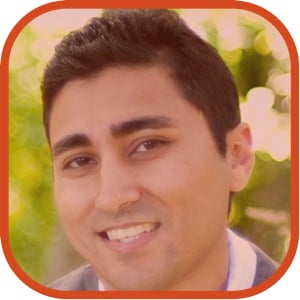 Posted by Reza Malayeri Categories: Gizmatic, Short Bytes, Apple, Cell Phones, Features, Home Entertainment, Podcasts, Videocasts, Videos
IntoNow is a free app for the iPhone that allows you to connect with your friends around the shows you love. Simply place your iPhone in front of the TV, and IntoNow uses it's SoundPrint technology to recognize whatever you're watching. Once your show or movie is tagged, you can see how many other people are watching, share it with your friends, review it on IMDB, add it to your Netflix queue, and buy or rent it on iTunes.
IntoNow's SoundPrint technology covers more than 140 million minutes of previously aired shows, or the equivalent of 266 years of video. It can recognize a show even if it's airing live for the first time. SoundPrint has an index of "more than 2.6 million airings, indexed during the past five years, and it's growing by the second." They describe SoundPrint as a "fingerprinting" technology; a series of algorithms that can quickly identify a show based on the audio. They've has even made a SoundPrint API available for developers, so look for more applications to come out using SoundPrint technology.
Internet-connected social TV is becoming the new trend in technology, and data is showing that Americans are using TV and Internet together on an increasing basis. Google and Apple have launched their own internet connected set top boxes, and companies like Comcast and TiVo are major players as well. The future of social television looks very promising, and soon we'll all be "checking in" to our favorite TV shows on a regular basis, using awesome technology like IntoNow and SoundPrint, or other social apps like GetGlue.
Check out a demo of Intonow's social TV app in this episode.
How many times do you catch yourself watching tv while you're on the internet?
Big thank you to JackThreads for sponsoring the show - be sure to check them out, we've got exclusive invite codes that give you $5 to use towards anything you'd like.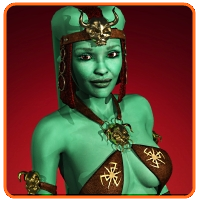 Posted by Patrick Lambert Categories: News, iPad Apps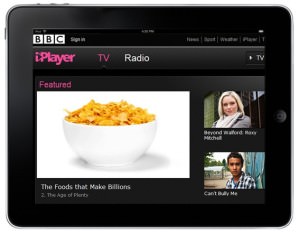 When the BBC launched it's iPlayer service, a way for people to listen to shows from the BBC radio and TV stations from the past 7 days, it was hailed as a great step forward. With more than 139 million requests in October, it's currently the largest VoD service in the UK, comparable in scope with Hulu in the US. Unfortunately, the iPlayer service has been limited to UK citizens only. Now, the BBC has announced that it's coming to the US with a subscription based model, initially as an iPad app. The iPlayer app will allow people to watch popular BBC shows on demand like Dr Who. So far, the only way people outside of the UK has been able to get some of the BBC shows was through third party services like iTunes, or from networks who bought the rights to redistribute shows on their channels. Now, a single app will allow the BBC to provide that content directly to users for a monthly fee. The service should be live at some point next year.
Read More

| PaidContent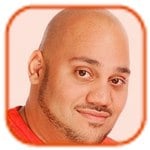 Posted by Andru Edwards Categories: HDTV, Home Entertainment, Movies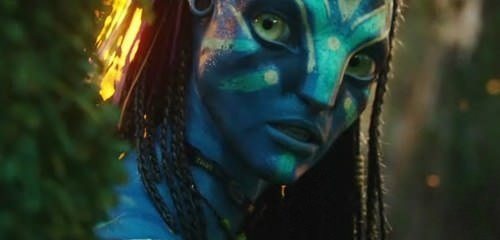 If you own a 3D HDTV and have been waiting for Avatar 3D to drop on Blu-ray, it looks like you'll have to wait a bit longer than originally planned if you don't own a Panasonic Viera model television. The long-awaited title is the first 3D Blu-ray movie that will get serious attention from home theater enthusiasts, and is seemingly a huge opportunity to sell consumers on the technology, so it's pretty disappointing that Panasonic scored this timed exclusive that will keep Avatar off of the store shelves for a while. The movie will come bundled with select Viera 3D models, but if you already own one, there will be a way for you to get in on it as well. Look for it before the end of 2010.
Read More

| CNET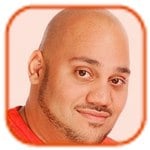 Posted by Andru Edwards Categories: Features, HDTV, Home Entertainment, Internet
Now that Hulu Plus has been announced and priced at $9.99 per month, we wanted to find out just how many readers plan on subscribing to the expanded Hulu service. Remember, that $10 gets you access to high definition shows, access to a much wider catalog of content, the ability to use Hulu on the iPhone and iPad, and future access on game consoles like Xbox 360 and PlayStation 3.
So, are you in?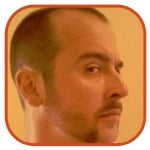 Posted by Finnian Durkan Categories: Accessories, Mods / Hacks, Toys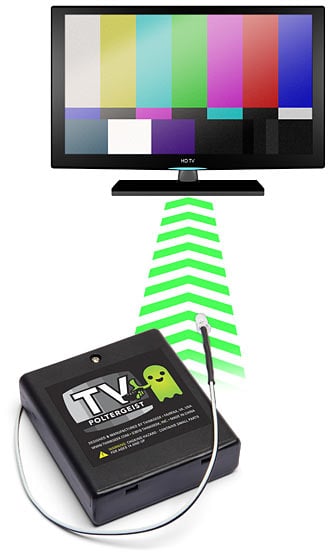 Want to piss off your friends with more than just your abrasive personality and obnoxious hygiene habits or complete lack thereof? Yes, it is rude to clip your toenails in someone else's living room, genius; what are you, five? If you feel the need to step up your toxicity—to neutron bomb your friendships, poisoning the landscape for decades to come and leaving behind a barren landscape of people hating the very mention of your name in your wake—then look no further: the TV Poltergeist is the gadget for you. The TV Poltergeist is a battery-powered and easily hide-able palm-sized piece of hardware with a tiny, flexible LED that you can point towards the TV of your intended victim. Once you turn it on the TVP will randomly emit a signal via the LED and shut your future ex-friend's TV off. Works on just about any TV—CRT, Plasma, LCD—just not your Gramma's 30 year-old knob-operated Zenith, though if you pull this stunt on your Gramma a) you're an a$$ and b) expect to get written out of the will and hit with a cane. That woman lived through 5 wars and walked 40 miles to kindergarten everyday. Show some respect!
Read More

| TV Poltergeist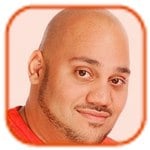 Posted by Andru Edwards Categories: Home Entertainment, Videos
The Stargate Studios virtual backlot reel video above does a great job at showing off just how many virtual sets are used in television shows. We aren't just talking about intense action scenes either, because a lot of what's featured is just people walking around on a city sidewalk. Interesting and eye-opening, to say the least.
© Gear Live Inc. – User-posted content, unless source is quoted, is licensed under a Creative Commons Public Domain License. Gear Live graphics, logos, designs, page headers, button icons, videos, articles, blogs, forums, scripts and other service names are the trademarks of Gear Live Inc.