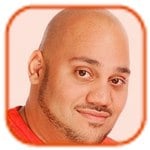 Posted by Andru Edwards Categories: Apple, Cell Phones, Editorial, Features
Coverage of the iPhone tracking "feature" has ranged from concern to outrage. "I don't know about you, but the fact that this feature exists on an iPhone is a deal-killer," wrote PCMag Columnist John Dvorak, shortly after news broke. Editor Dan Costa drew a softer line, writing, "Apple may not be actively tracking you, but it did turn your phone into a tracking device without telling you."
As frustrating as it is to learn that your iPhone has been spying on you, collecting an unencrypted treasure trove of your travels, the truth is we knew this was happening. Last June we reported that Apple updated its privacy policy, stating that it could, "collect, use, and share precise location data, including real-time geographic location of your Apple computer or device." How precise that location data is remains in question. What is clear, however, is that the update arrived alongside the release of iOS 4—the OS affected by the tracking feature—and identified the four devices (iPhone 3G, iPhone 3GS, iPhone 4, and iPad with 3G) affected by the tracking feature.
I'm not about to give Apple a pass on disclosure or execution. Who combs through an Apple privacy statement when the latest iOS software awaits? And, to "collect" and "share" user data is one thing; to retain it in an unprotected file is quite another.
However, I think it's important that, with a few days' hindsight, we move beyond the bombast, pin down the facts, and see what's actually there. To do this, I've taken a close look at what's at risk and, in empirical spirit, borrowed fellow PCMag software analyst Jeff Wilson's iPhone 3GS to see what I could learn of the man and the travels using Pete Warden's iPhoneTracker app.
Click to continue reading How to view the tracking data in your iPhone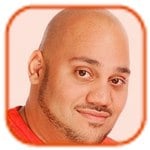 Posted by Andru Edwards Categories: Apple, Cell Phones, Features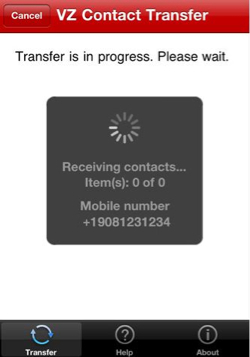 Dreading the hassle that comes with moving your contacts to a new phone? Don't despair. You can transfer your address book from your old phone into your new Verizon iPhone 4 in less than 10 minutes, you don't need a pen and paper, and in most cases, it's free.
Below are instructions for extracting your address book from most phones on the big four U.S. carriers—AT&T, Sprint, T-Mobile, and Verizon. There are only two things you need before diving in—active service on your current phone, and a Gmail account (unless you're already a Verizon Wireless subscriber).
Click to continue reading How To: Transfer your phone contacts to the Verizon iPhone 4

Posted by Alex Lifschitz Categories: Accessories, Features, Xbox 360, Xbox Live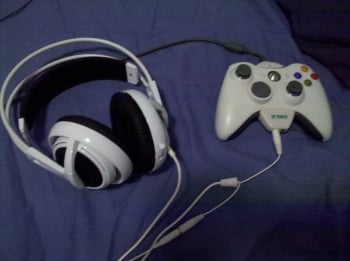 If you're anything like me, and I'm making an assumption here (because that's what irresponsible journalism is all about), you might only have so much money to go towards fancy gadgets and various electronic compensations for a strikingly diminished sense of personal worth. That can lead to some trouble if, for instance, you have a decent gaming headset that you want to use for your Xbox 360 instead of a bona-fide sound sytem, since you can no longer use Xbox Live without Microsoft's proprietary, flimsy headset.
A few headsets, like those from Turtle Beach, alleviate this problem by offering individual chat volumes and the ability to both listen to your game and communicate with your buddies. It's a worthy investment, but a bit of a waste if you already have a good gaming headset - dedicated XBL headsets can hover around the $150 range. All you need is a $5 adapter and zero soldering.
Hit the jump to see what you need.
Click to continue reading How To Use Your Gaming Headset with Xbox Live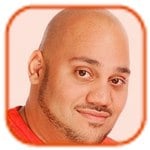 Posted by Andru Edwards Categories: Full Episodes, Gizmatic, Features, PC / Laptop, Podcasts, Software, Videocasts, Videos
In this episode, we give you a look at a bunch of the new little features that you'll find in Windows 7. They're all small things that, we think, will lead to a nice increase in productivity and time-saving. We are talking about things like Aero Peek, Snap, Pin, and the like. None of those terms ring a bell? Then you might wanna hit the play button up there on this episode of Bleeding Edge TV.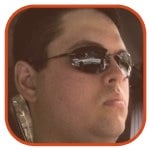 Posted by Dan Hughes Categories: Cell Phones, Google, Internet
Today, Google "announced" a feature that technically already existed before now, but giving it a name makes it more real, right?
Google says that by taking advantage of the conditional call forwarding feature your carrier provides, you can forward calls that you do not answer on your phone to your Google Voice phone number, thereby replacing your company's voicemail with Google's. This functionality has actually always existed: Google Help forums reveal countless people already were setting up their functionality long before Google made this announcement.
It boils down to setting up your call forwarding feature (*71 or the like) to forward to your Google Voice number (or your "Access Number" if you sign up "Without a Google Number"). Then, when your call is forwarded to the Google Voice number, the voice mail is logged and transcribed and stored online, with delivery options such as email or text message to your cell phone. You don't get all the features you get if you use an actual Google Voice number for people to call, but it is still a nifty service.
A bit more information about Google Voice after the jump.
Click to continue reading Use Google Voice voicemail with your current number
Read More

| The Official Google Blog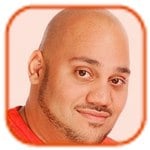 Posted by Andru Edwards Categories: Apple, Cell Phones, Features, Handhelds, Mods / Hacks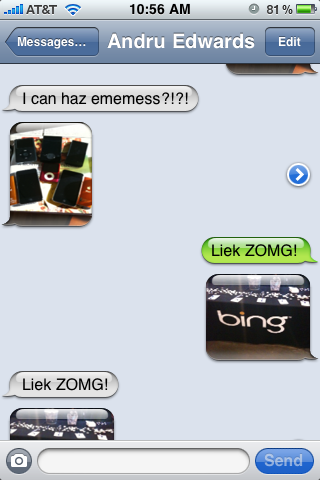 Okay, we were all disappointed by AT&T's decision to delay iPhone MMS to early fall, but that doesn't stop ambitious folks such as ourselves from finding a way around it. And we have. I can confirm that I was able to get MMS working on my iPhone 3GS with about 3 minutes worth of effort. You wanna do it to? Read on for complete instructions for enabling MMS on iPhone 3.1.
Click to continue reading Don't wanna wait for iPhone MMS? Enable it right now!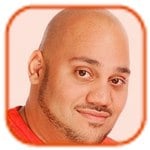 Posted by Andru Edwards Categories: Features, HDTV, Home Entertainment, Music, PC / Laptop, Software
Check out out HTPC on a Budget series and join us in building a great HTPC for under $1,000.
The challenge presented at the beginning of this process was for us to build a great home theater PC while sticking to a budget of $1,000. We knew we were up for the challenge, and wanted to walk you through that process with us. Here's what we've done, as a refresher:
So, now that we have reached the end of this process, we need to take a look at how we did, right? Were we able to stick to our budget? Let's see how we did…
Click to continue reading HTPC Building Series: The Final Tally
Check out our HTPC on a Budget series and join us in building a great HTPC for under $1,000.
In our quest to build the ultimate inexpensive hoome theater computer, we've walked you through selecting all the major components that will power our labor of love PC. I'm talking about things like why we picked our chosen motherboard, the MSI MS-7411, a look at how we will drive 7.1 sound from the HTPC to our receiver, and the smart way that we will move content to the HTPC so it's displayed on our television.
But what about the rest? The pieces that, although not major, are still required to have a - you know - functioning HTPC? Well, that's where this article comes in. We are going to be giving you a quick rundown of the smaller components that you will need in order to get this thing built, before we do our wrap-up in our next article.
Click to continue reading HTPC Building Series: Laying out all the components
Read More

| Series: Building an HTPC on a Budget

Check out our HTPC on a Budget series and join us in building a great HTPC for under $1,000.
We're starting to wind down the layout of all the parts that are going into our Home Theater PC. First, let's recap some of the main components that we've thrown into this project this far:
We've come a long way to far. In this article, though, I wanted to talk about the TV card that we've chosen. Since we are doing this on a budget, we are hoping for a nice balance of good performance at an inexpensive price. This is why we've chosen the AMD TV Wonder 650. Amazon has it for 43% off of the retail price. This card supports both over the air HD broadcasts, as well as ClearQAM cable TV.
Click to continue reading HTPC Building Series: The ATI TV Wonder 650
Read More

| Series: Building an HTPC on a Budget

Check out our HTPC on a Budget series and join us in building a great HTPC for under $1,000.
Continuing our quest to build the ultimate, while inexpensive, home theater PC, the one thing you need to consider when talking about media is how you are going to actually get the media to the computer. After covering the main mission, carefully going through our selection of hardware, giving you a first hand look at the MSI motherboard we chose (and explaining exactly why we chose that one,) and then bringing you up to speed on how we are going to drive 7.1 surround sound from this thing, you were probably thinking that the brunt of the thinking was done, right? Well, while that may be the case, there are still some important considerations that need to be taken into account.
Click to continue reading HTPC Building Series: Driving multimedia content to the HTPC
Read More

| Series: Building an HTPC on a Budget

© Gear Live Inc. – User-posted content, unless source is quoted, is licensed under a Creative Commons Public Domain License. Gear Live graphics, logos, designs, page headers, button icons, videos, articles, blogs, forums, scripts and other service names are the trademarks of Gear Live Inc.