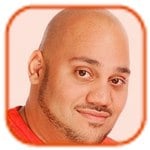 Posted by Andru Edwards Categories: Television, Birthdays, Photos, Obituaries,
Lea Michele has posted a touching tribute to late boyfriend Cory Monteith on his birthday yesterday.
The Glee star described the actor, who died in July last year of a drug overdose, as having "the biggest heart and most beautiful smile" and shared a photograph of the pair together. The black and white image, posted on Lea's Twitter page, shows the couple sharing a joke, and she accompanied it with the caption, "The biggest heart and most beautiful smile.. In all of our hearts.. We love you so. Happy Birthday [sic]."
Fans showed their support for Lea and claimed they too were still "heartbroken" over the actor's death. "This photo broke my heart. i miss him so much. Stay strong love i love you. Happy birthday angel Cory [sic]," one wrote.
Click to continue reading Lea Michele Posts Birthday Tribute to Cory Monteith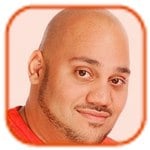 Posted by Andru Edwards Categories: Drama, Prime Time, Cable, Showtime, News,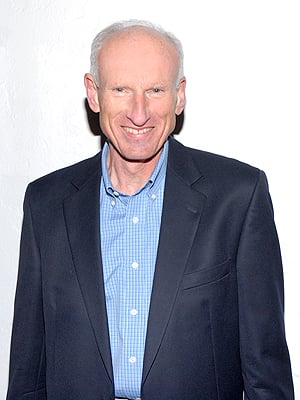 Homeland actor James Rebhorn has died at the age of 65.
The star - best known for playing Frank Mathison, the father of intelligence officer Carrie Mathison in the hit TV drama - has sadly passed away from a long battle with skin cancer, TMZ reports.
James is said to have died in his home on Friday night after his condition "drastically worsened" over the past weeks.
Aside from starring opposite Claire Danes in Homeland, the actor will be remembered for his roles in big Hollywood blockbusters, including Scent of a Woman alongside Al Pacino and playing Secretary of Defence Albert Nimziki in Independence Day. James began his career in the 50's and notched up parts in multiple TV shows including Third Watch, Law & Order, Boston Legal, 30 Rock and The Good Wife, as well as playing Reese Hughes on White Collar.
Click to continue reading 'Homeland' Actor James Rebhorn Dies at 65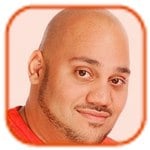 Posted by Andru Edwards Categories: Rock,
U2 frontman Bono has paid tribute to Nelson Mandela by writing an essay on the late anti-apartheid revolutionary.
The 53-year-old singer, who along with his bandmates contributed the song "Ordinary Love" to the biopic Mandela: Long Walk to Freedom - based on the former South African President's autobiography of the same name - penned an extended piece on the anti-apartheid leader, who died last night aged 95, after hearing of his passing.
In 1051-word essay for Time magazine entitled "The Man Who Could Not Cry," Bono - who has helped try to end global poverty for a number of years - described Mandela as a "forceful presence" in his life since 1979. "As an activist I have pretty much been doing what Nelson Mandela tells me since I was a teenager. He has been a forceful presence in my life going back to 1979, when U2 made its first anti-apartheid effort. Over the years we became friends. I, like everyone else, was mesmerized by his deft maneuvering as leader of South Africa. It certainly fell to Mandela to be great. His role in the movement against extreme poverty was critical. He worked for a deeper debt cancellation, for a doubling of international assistance across sub-Saharan Africa, for trade and private investment and transparency to fight corruption. Without his leadership, would the world over the past decade have increased the number of people on AIDS medication to 9.7 million and decreased child deaths by 2.7 million a year? Without Mandela, would Africa be experiencing its best decade of growth and poverty reduction? His indispensability can't be proved with math and metrics, but I know what I believe..." he wrote.
Click to continue reading Bono Pens Essay Tribute to Nelson Mandela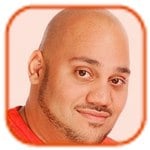 Posted by Andru Edwards Categories: Drama, Music, Prime Time, FOX, Features,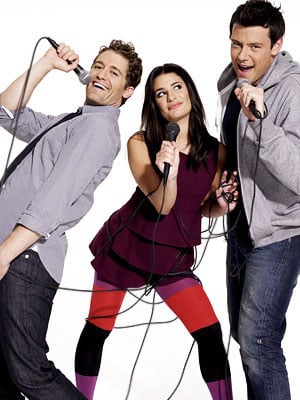 Matthew Morrison says that the Glee cast are over the "hump" of Cory Monteith's tribute episode.
The actor admits it was "hard and emotional" to say goodbye to both the actor - who overdosed on heroin and alcohol in July - and his character Finn Hudson in a one-off episode, but says the tragedy has brought them all closer together:
"We've kind of got over that hump of the Cory tribute episode. I'm so happy we did that, it was incredibly tough, hard and emotional for everyone but we all came together, we were happy to be on the other side of that. We're a family and we all have a great relationship with each other, but that just really solidified us and made us stronger."
Matthew was scheduled to play a concert the night he heard Cory had passed away and though he considered cancelling the show, he was happy it went ahead as he found performing "therapeutic." He explained to Britain's OK! magazine, "I had two shows after he passed and thought about cancelling them but I didn't want to let people down, I didn't think Cory would want me to. The shows were so hard to do but I'm happy I did because there is nothing more therapeutic than singing."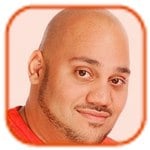 Posted by Andru Edwards Categories: Drama, Music, Prime Time, FOX, Gossip, News,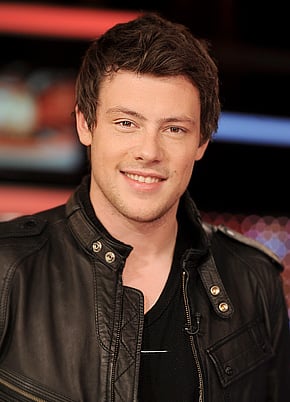 Glee will film a tribute episode to Cory Monteith before taking a long hiatus.
The 31-year-old star - who played Finn Hudson in the show - was found dead last weekend following a heroin and alcohol overdose and creator Ryan Murphy has revealed the cast will film an episode dealing with Finn's death before taking a break to determine the future of Glee.
"We will begin shooting in late August the two shows we had already written, so that people can physically go back to work. We will then do an episode that will deal with the death of Finn's character and follow that with a long hiatus. I don't know exactly when we will come back, and we are trying out best with this attempt at damage control. We are planning a memorial for the cast and crew sometime this week on the Paramount lot," he told Deadline.
Meanwhile, Cory's father Joe has claimed his son's drug addiction was worse than "anybody knew." Speaking about Cory - who first entered rehab at the age of 19 before a second stint earlier this year following a relapse - Joe said, "I guess he was involved a little more in drugs than anybody knew at the time. His mother who was there with him all the time, she started picking up on it, you know stuff was missing, money here, stuff like that."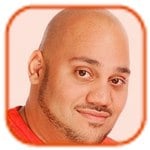 Posted by Andru Edwards Categories: Artist News, Concerts / Tours, Performances, Covers, Rock,
Metallica paid tribute to Green Day after replacing them at a festival. The heavy metal group stepped in for the "Oh Love" punk band at the Voodoo Festival in New Orleans, after they cancelled all forthcoming dates due to frontman Billie Joe Armstrong's ongoing rehab.
Two songs into their set, Metallica singer James Hetfield told the crowd: ''We! Are! Green Day! - Except a little taller!" He later added, "You're hoping Green Day are going to show up, right? So am I. They're getting help. They're getting it sorted out. The world needs them." He also dedicated the track "Battery" to the front man, saying: "This one's for Billie."
Click to continue reading Metallica Pay Tribute to Green Day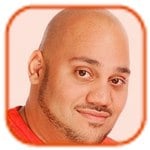 Posted by Andru Edwards Categories: Gossip, Music Videos, Hip-Hop & Rap,
Nas pays tribute to the late Amy Winehouse in his new music video.
The tragic singer - who died last July aged 27 - appears from beyond the grave by singing in the rapper's latest song "Cherry Wine," with her image projected onto a brick wall. The tribute ends with a black and white image of Amy with the words, "In memory, Amy Winehouse (1983 - 2011)," and Nas believes the track came directly from "God and Amy."
"It was chilling. A feeling of bitter sweetness, wishing that she was here. The director was genius. My main concern was being able to put her in the video in a respectful way," Nas told The Daily Star.
Nas has hit back at critics who claim he was cashing in on Amy's death by using her image: "I'm gonna write for my sister, that's what we do. If what had happened to her happened to me I would have expected the same from my friends."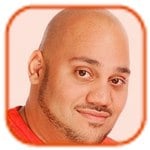 Posted by Andru Edwards Categories: Comedy, Drama, Music, Prime Time, FOX, Announcements, News,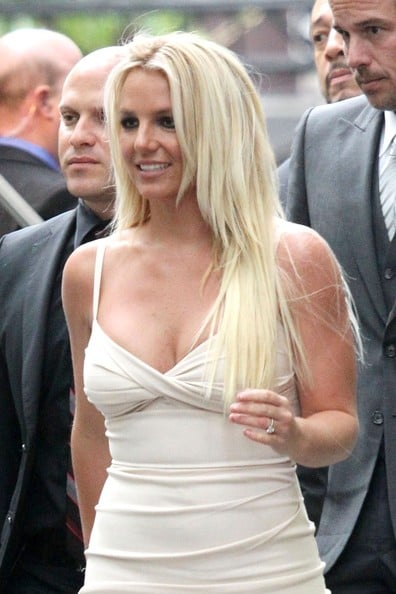 Glee is making another Britney Spears-themed episode.
The hits of the new X Factor judge - who made a cameo appearance on the show in 2010, drawing a record number of viewers for the musical drama - will be used in the second episode of the fourth series of the program later this year, but the singer herself will not be in any scenes. Unlike Britney's first Glee tribute, the new episode will not
focus on her namesake in the show, EW.com reports.
Eight Britney tracks will be used in the episode, which will air in its new Thursday night slot - immediately after The X Factor results show.
Meanwhile, Glee actor Chris Colfer has revealed that Sarah Jessica Parker's recently-announced cameo on the show will see her play a mentor to his character Kurt Hummell: "I just found out last night that Sarah Jessica Parker is coming on our show to be my mentor of sorts."
Kate Hudson will make a six-episode appearance in a role that is described as very "dance heavy" and believed to be a mentor to Rachel Berry, the character played by Lea Michele.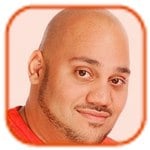 Posted by Andru Edwards Categories: Artist News, Hip-Hop & Rap,
Beastie Boys musician Adam "Ad-Rock" Horovitz has paid tribute to his late bandmate Adam Yauch following his death.
The 45-year-old star praised the hip-hop group's fans, family and friends for all the "love and support" they have shown to the 47-year-old rapper, also known as MCA, since he passed away on Friday after battling cancer in his parotid gland and a lymph node since 2009.
"as you can imagine, s**t is just fkd up right now. but i wanna say thank you to all our friends and family (which are kinda one in the same) for all the love and support. i'm glad to know that all the love that Yauch has put out into the world is coming right back at him. thank you. (sic)" Ad-Rock wrote in a post on the band's blog last night.
A number of stars have paid tribute to MCA - who founded the group with Kate Schellenbach, John Berry, and Michael Diamond (Mike D) in 1979 with Berry leaving in 1983 to be replaced by Ad-Rock - including Madonna, who took to her Facebook page to express her sadness about his passing: "The Beastie Boys were one of a kind! And so was Adam! They were all an important part of my musical history and integral to the musical revolution that was happening at the time. I'm very sad to hear about Adam's passing. God bless him and his family."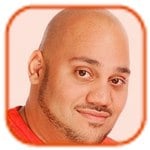 Posted by Andru Edwards Categories: Artist News, Hip-Hop & Rap,
A number of celebrities have taken to Twitter to pay tribute to Adam Yauch.
The Beastie Boys co-founder - also known as MCA - passed away this morning after battling cancer in his parotid gland and a lymph node since 2009, and Justin Timberlake is just one of a number of celebrities who took to twitter to pay tribute to him. "Crushed to hear the news of Adam Yauch's passing. A true pioneer of art. My thoughts and prayers are with his family and loved ones.#RIPMCA (sic)" he wrote.
The Black Eyed Peas' Will.i.am wrote, "1 of my favorite hiphop groups...hiphop raised a lot of us & now we have to wake up because are hero's are dying too young (sic)."
Run DMC'S Reverend Run was equally distraught, writing, "R I P Adam... I'm devastated. Praying for Adam Yauch's family from the legendary Beastie Boys. Youll be missed!" while Snoop Dogg Tweeted, "RIP MCA U are a Legend and a pioneer. #BeastieBoys4life (sic)."
(FYI - You can also follow Albumista on Twitter.)
© Gear Live Inc. – User-posted content, unless source is quoted, is licensed under a Creative Commons Public Domain License. Gear Live graphics, logos, designs, page headers, button icons, videos, articles, blogs, forums, scripts and other service names are the trademarks of Gear Live Inc.