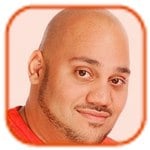 Posted by Andru Edwards Categories: Artist News, Upcoming Releases, Pop,
Demi Lovato wants to bring more "emotion" to music. The "Skyscraper" hitmaker - who underwent a three-month stint in rehab in 2010 to receive help for self harm, bipolar disorder and an eating disorder - has learned to "connect" with her audience by being truthful about herself and admires the work of Adele and Taylor Swift, who make catchy, honest songs.
"For a long time, I was pretending to be someone that I wasn't, and I was miserable. When I came out and said, 'I'm human, I've got problems, but I'm willing to share them,' that's when I started to really connect. I've just begun working on my fourth album, and I want to do that in my music too. I'm tired of songs that don't have much emotion in them. I love the way that Adele has carved out a path for a singer that's very emotional, but I also love how Taylor Swift can do the same thing--she puts a lot into her songs yet they're still very catchy."
Click to continue reading Demi Lovato Wants Emotional Music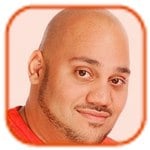 Posted by Andru Edwards Categories: Models,
Lily Cole hates trends. The model-turned-actress "hates" the idea of changing her style every few months and favors classic or vintage items in her own wardrobe.
"I don't personally follow trends, I don't even like the idea of trends. I think it's kind of absurd that you have to change every six months, so I always try and buy things that hopefully I'll like forever, and resonate with me. And I have fun with it, as well. I kind of see clothes a bit like role-playing, depending what mood I'm in. And I think, also vintage. There are so many great, great vintage clothes to find, there's a whole territory unexplored there."
Lily also admitted she has no plans to return to modeling, but is "open" to taking on the occasional job. "No, there's a lot of very brilliant, talented people in the fashion industry so I'm still open to working occasionally if it's the right person and the right situation but I've stepped quite far from that industry," she said when asked whether or not she would return to the catwalk.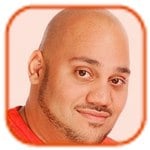 Posted by Andru Edwards Categories: Fashion Designers,
Manolo Blahnik insists he has "never followed trends."
The 68-year-old designer's women's footwear has been hugely popular for over four decades yet he has no idea what his appeal is: "I've never really thought about my success, but I guess it's true. I have been going for a while. Suddenly, people seem to really like my shoes again. But you know, those furniture shoes were fashionable for three or four years. I did platforms in the 1970s, so that wasn't new to me. I've never followed trends or gotten into the frenzy of doing the 'right' shoes."
The designer also admitted he can be difficult to work with because he is never completely satisfied with all his creations: "I'm never satisfied. I always find something wrong, and I'm really difficult to work with in that respect. Just today, I was looking at a shoe [here in London], and there was a fault, so I called the factory and told them to do it again."
Click to continue reading Manolo Blahnik Doesn't Follow Trends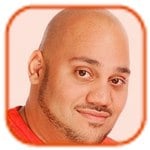 Posted by Andru Edwards Categories: Home Entertainment, Movies,
Consumers are tending to favor Blu-ray over DVD when buying copies of top hits for home use, a nonprofit analyst group that tracks Hollywood reported Monday.
Overall consumer spending on home entertainment jumped nearly five percent from the same period a year ago, the Digital Entertainment Group reported, the first time consumer spending increased since 2008.
The DEG didn't explicitly say that a crossover between DVD and Blu-ray sales is occurring. But "for major box-office hits, sales of packaged goods often surpass 50 percent on Bluray in their first week of release," DEG said. In all, Blu-ray, electronic sell-through, and digital movie streaming all saw revenue growth.
Catalog sales of Blu-ray discs are also increasing, the DEG said, with year-to-date increases of more than 60 percent, led by Star Wars, Citizen Kane, Scarface and The Big Lebowski. Total household penetration of all Blu-ray compatible devices now stands at more than 33.5 million U.S. homes, DEG said, up 52 percent from a year ago.
Click to continue reading Blu-ray finally overtaking DVD regularly in sales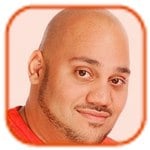 Posted by Andru Edwards Categories: Celebrities, Fashion Designers, News,
Mary-Kate and Ashley Olsen have created a luxury handbag collection under their fashion label The Row.
The 25-year-old twins will launch a nine-bag line including a day tote, backpack, doctor bag and shoulder bag made from python and alligator in Barneys department store, New York in August. The siblings don't rely on a specific era for inspiration with Ashley revealing she is influenced by different times while Mary-Kate struggles with ever repeating trends.
"There are important style contributions from almost every era. Drawing on the right references at the right time is the key," Ashley said.
Mary-Kate added, "My problem is not with the trends themselves but the fact that trends are constantly repeating themselves."
Averyl Oates, buying director for Harvey Nichols, who stock The Row, recently claimed the success of the label is due to its "timeless generational appeal."
Click to continue reading Mary-Kate and Ashley Olsen Design Handbags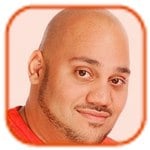 Posted by Andru Edwards Categories: News, Women,
The majority of women will try any fashion trend even if they know they won't be able to carry it off. In new a poll by Kenco Millicano, lots females say they are keen to look stylish and fashionable so will don clothes and accessories that might not flatter them, while one in three admit to experiencing a "traumatic trend."
The majority, however, look back on their efforts to keep up with fashion with humor, and 10 percent even reminisce with pride for "giving it a go."
The research goes on to show that 33 percent of women are inspired by strangers on the street while 59 percent are inspired by friends and family. The research is part of Kenco Millicano's search for the UK's top Taste-setters, who can share their trend thoughts and passions whilst inspiring others to follow their lead.
Click to continue reading Women Are Likely to Try New Trends No Matter How Unflattering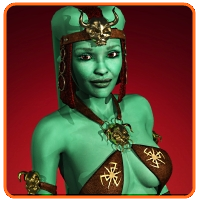 Posted by Patrick Lambert Categories: Internet, Movies, Software,

At the end of the year, search engines publish their lists of most search terms, indicating what the trend online is. From a more underground source however, TorrentFreak has compiled their list of top 100 search terms on BitTorrent for 2010. They got their search data from KickassTorrents, one of the top 10 BitTorrent sites, with a few hundred of million searches per year. The top search term ended up being "Inception", followed by "Iron Man 2", "2010" and "xxx". All 100 top terms are shown on their site, but it's clear what people go to BitTorrent sites for. Most of the words are movie titles, followed by porn keywords. Notably, Microsoft Windows 7 picked up the 20th spot.
Read More

| TorrentFreak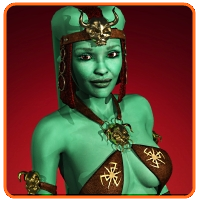 Posted by Patrick Lambert Categories: News, Social Networks,
Facebook released some interesting data about how people use their status updates. They analyzed around one million status updates and broke them down into categories. First they see the relationship between age and some key words, then with the time of the day that the updates were made. Some interesting facts could be found, such as 4am is when people talk about sleep the most, and positive emotions seem to occur around 7am, while negative ones center around 1am. As the day progresses, negative emotions seem to increase while positive ones decrease. The chart shows a positive correlation between friend count and pronouns, total word count, communication, religion, swear words and sex. Then, there's also a negative correlation between friend count and past tense verbs, family and emotions.
Read More

| Facebook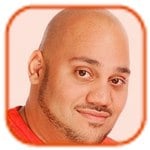 Posted by Andru Edwards Categories: Celebrities, News,
Another celebrity who avoids trends!
Emma Watson hates following fashion fads. The actress, who recently beat off stiff competition from the likes of Cheryl Cole and Kate Moss to be crowned Britain's Best Dressed Female, admitted she doesn't follow the crowds because she likes to be original.
"I don't follow trends much, because I don't like to dress like everybody else. I think that's why I hate trends, actually. But I do like to read fashion magazines so I don't feel so isolated. I think my own style is classic and simple. I try to be elegant, but at the same time laid back and relaxed. If what you're not feeling what you're wearing or if you're not sure, don't wear it."
Despite having fronted campaigns by iconic British label Burberry in the past, the 20-year-old beauty claimed she has had her fair share of fashion disasters. Emma added to Mexico's Seventeen magazine, "I've ripped dresses, the air has blown my skirt up, I've had bad spray tans. Actually one time my hands were orange because of a fake tan! I exfoliated them to remove the color, but there isn't really much you can do in those cases! It was hilarious."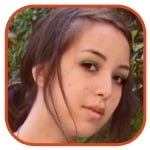 Posted by Robin Paulson Categories: News,
Why go pantsless when you can just wear a revealing skirt instead?
Well, that's what many Japanese women are opting for, anyway. A recent trend in the country, women are actually going out in public (as evidenced by the photos) wearing these skirts! Thankfully for innocent bystanders' sake, the revealing bottoms are actually painted on (then again, they look real enough, so it may still be disturbing).
Are they too tacky or just too fashion forward? Would you jump on this cheeky trend's bandwagon?
Read More

| Chic Report

© Gear Live Inc. – User-posted content, unless source is quoted, is licensed under a Creative Commons Public Domain License. Gear Live graphics, logos, designs, page headers, button icons, videos, articles, blogs, forums, scripts and other service names are the trademarks of Gear Live Inc.