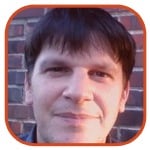 Posted by Mark Rollins Categories: Design, Transportation,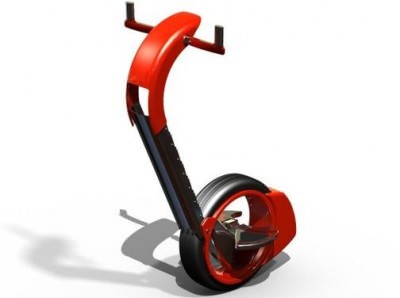 You generally don't see people on Segways in real-life, as they remain pretty much banned in the locales where they'd have the highest demand.
Well, perhaps the Orbis Urban Mobility Vehicle will have a better shot as mass adoption. Maybe. As you can see, it has one wheel, so it would take up a lot less space than crowded two-wheeled Segways. It's also battery powered, so it is environmentally friendly with top speeds of up to 13 mph. It's also super portable, as the handle can wrap around the wheel, which is pretty cool.
Read More

| James Dyson Award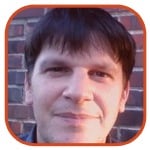 Posted by Mark Rollins Categories: Design, Transportation,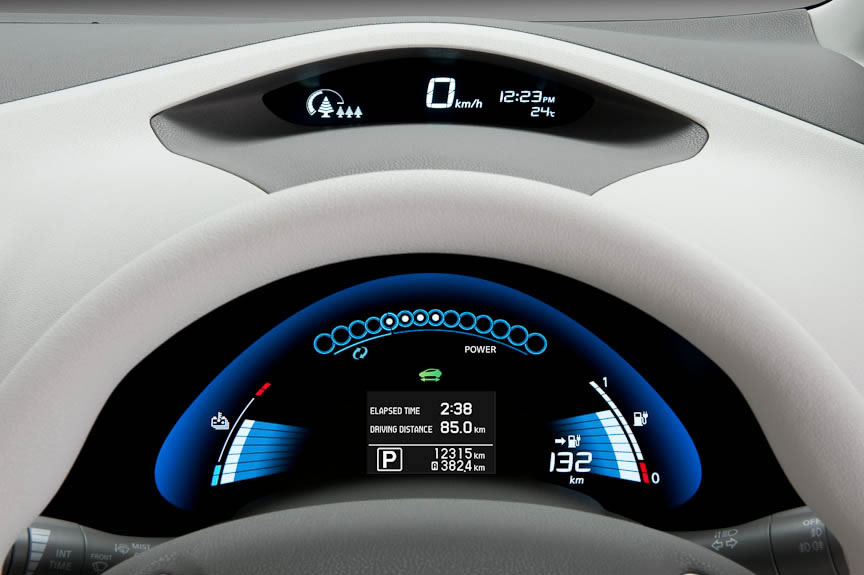 I think we all know that cars are one of the worst polluters on the planet today, and so I find it nice of Nissan to introduce the greener Leaf, a car that has zero emissions. The Nissan Leaf has a lithium ion battery-powered chassis that is good for 160km (100 miles) on a single charge. Best of all, its lack of a tailpipe can reduce one's "carbon footprint" significantly. I don't have a price for it yet, but it should be "affordable" to the family of five that it has room for. The car is slated to launch late next year in Japan, the United States, and Europe.
Read More

| Nissan Leaf
Gallery: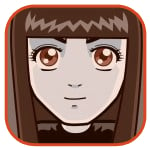 Posted by Sheila Franklin Categories: Design, Transportation,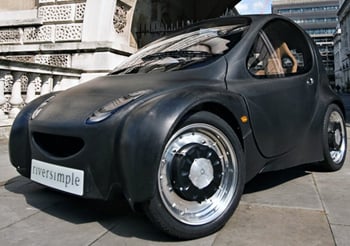 Unveiled yesterday in London, the Riversimple car seats only two and runs on an open source fuel cell. Available by 2013, the car has a 240 mile range on its 1 kg hydrogen tank (equivalent to about 300mpg) and can zoom up to 50mph. The company that made the cell, Horizon Fuel Cell Technologies, says that it would be possible to lease it for about $315.00 a month. Compare that to the higher priced Honda FCX Clarity for $600.00 and the MINI E for $850.00 a month and it would appear that the company may have a hit on their hands.
Read More

| Autoblog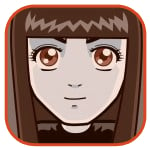 Posted by Sheila Franklin Categories: Science, Transportation, Videos,
Perhaps Steve Wozniak will give up his Segway now. Nine months ago it could only go about 2 feet off the ground, but now the Martin Jetpack can soar up to about 8,000 ft. A typical trip will last about 30 minutes at a speed up to 60mph. This is no simple toy for the curious, Due out later in the year, purchasing one of the first 10 will cost you $100,000.00, training included.
Read More

| Martin Jetpack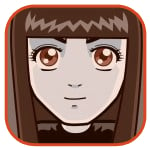 Posted by Sheila Franklin Categories: Transportation,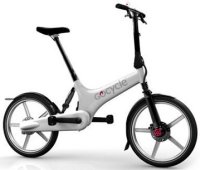 Want to save some energy while making the commute to work? The GoCycle is a possible alternative. The electric bike weighs a mere 16.2kg and can go for about 20 miles before it needs recharging. That will take you only about 3 ½ hours. The GoCycle has a super suspension system for literally saving your bottom, 3 gears and a sealed-for-life chain. Leave those other commuters in your dust for £1,158 (~$1,765.00.)
Read More

| GoCyle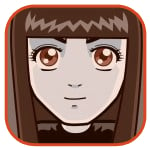 Posted by Sheila Franklin Categories: GPS, Transportation,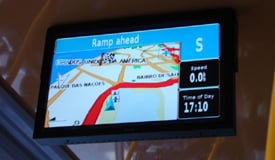 Clever Spain has installed GPS navigation systems in buses that go from the airport to the Lisbon's center. One is placed in the front and one is in the middle of the vehicle. Partially designed for the driver, riders can see a list of stops on the way there. We guess the only problem is that the signal can be lost in case of a narrow street or going through a tunnel. We hope other cities adopt this idea for travelers who are navigationally challenged.
Read More

| Pasta & Vinegar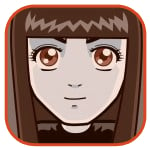 Posted by Sheila Franklin Categories: Transportation,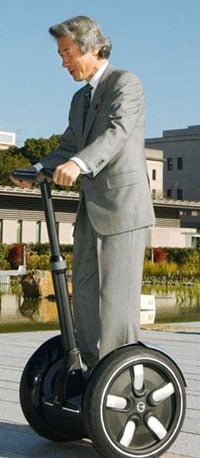 Segways have been prohibited from Japanese streets (and sidewalks) by Japanese road laws, but now, because of Yokahama's push for tourists and use of environmentally friendly vehicles, the city and Segway Japan are apparently in negotiations to make them street legal. The average price of one in Japan is $10,000.00 and about 100 of the vehicles have been sold so far for use on private property. We guess that means they may also embrace GM's new PUMA.
Read More

| <3 Yen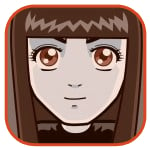 Posted by Sheila Franklin Categories: Corporate News, Transportation,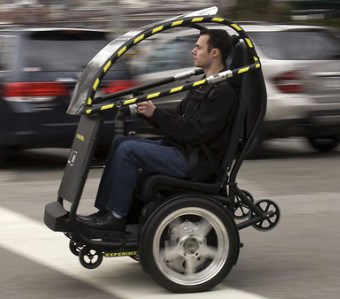 Struggling GM has gotten together with Segway to create the PUMA (Personal Urban Mobility and Accessibility.) The two-wheeled USV (ultra small vehicle) will have a maximum speed of 35 mph and can go as far as 35 miles. When the vehicle stops, training wheels can be utilized. Fortunately, it is a bit more protected than the original 2-wheeler. Even if that is the case, we don't think that it will be a big seller in the colder parts of the U.S., especially in SUV driven Detroit. Look for them to appear by 2012..
Read More

| Wall St. Journal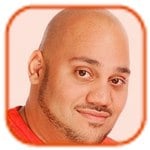 Posted by Andru Edwards Categories: Internet, Transportation, Videos,
After speaking with an OnStar rep, we can now undoubtedly tell you that Twitter is most definitely coming to GM's OnStar service. I was actually featured in a piece here on Seattle's KING 5 News, where I talked a bit about the features that OnStar is saying will be available. On the flip-side, they also talk to a Washington State Patrol officer, who says that even though this would be a hands-free activity, it is just one more thing that is taking your mind off of driving.
OnStar didn't give us a timeframe for when the Twitter integration would launch, but hey, at least now you know that our original Twitter on OnStar article wasn't an April Fools joke…although, Trooper Brandon Lee's bow tie very well might be.
As always, you can follow Gear Live on Twitter.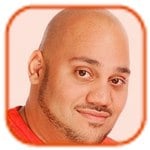 Posted by Andru Edwards Categories: Features, Internet, Transportation,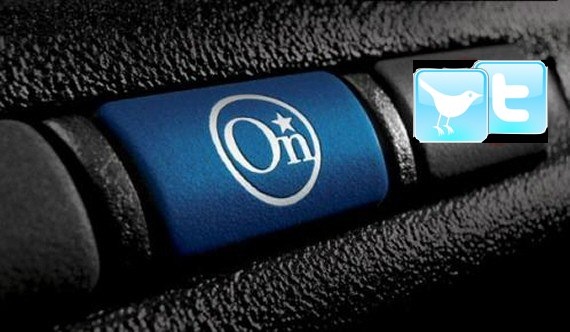 OnStar users, look out—Twitter is about to become a part of your experience. How so? Well, being an owner of a couple of Cadillacs with OnStar built-in, we sometimes receive surveys or phone calls asking us how we are liking things. Nothing out of the ordinary. However, in today's survey, I found a portion that was particularly interesting:
"While in your vehicle, you can use OnStar to submit and retrieve tweets (messages) via your Twitter account. Using OnStar's Voice-Activated Hands-Free Calling system, and having your voice converted into text, you can provide updates which would appear in the "What are you doing?" section of your Twitter homepage. It is also possible to listen to a tweet that was sent to you by someone else after it has been converted into voice. You can send and receive tweets without having to type or read anything."
Did you get that? Voice to text conversion using your in-car hands-free system so that you can both post to Twitter, and hear what is going on with your friends. Kind of crazy when you first think about it, but after a few minutes, you can start to imagine some cool uses. You can voice-tweet something like "I'm headed to downtown Seattle, where can I find the best slice of pizza?" You can then listen for responses, and when you hear one, have OnStar direct you to that location. Or you can just, you know, mess around on Twitter while driving without trying to juggle your iPhone and the steering wheel.
No word on when exactly the service will go live. Oh, and you can follow Gear Live on Twitter.
© Gear Live Inc. – User-posted content, unless source is quoted, is licensed under a Creative Commons Public Domain License. Gear Live graphics, logos, designs, page headers, button icons, videos, articles, blogs, forums, scripts and other service names are the trademarks of Gear Live Inc.