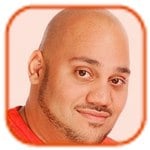 Posted by Andru Edwards Categories: Science, Transportation,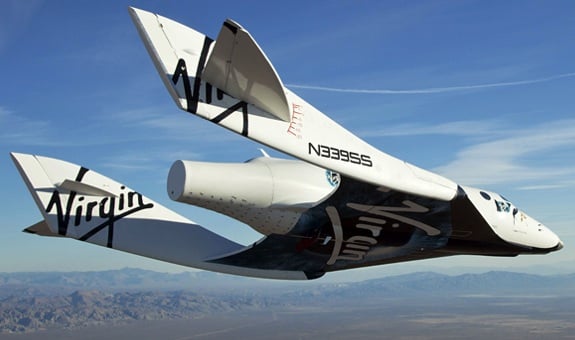 One of Richard Branson's Virgin Galactic spaceships on Wednesday completed a re-entry technique known as a "feather" configuration for the first time.
The SpaceShipTwo (SS2), known as the VSS Enterprise, has now completed seven solo flights since its December 2009 debut, but Wednesday's was the first that successfully tested out this re-entry procedure.
Virgin Galatic is Branson's commerical spaceflight program, which plans to take the average (albeit wealthy) tourist into space in the next two years.
The VSS Enterprise took off from a California runway this morning at 6:43am Pacific time attached to the WhiteKnight (WK2) carrier aircraft, the VMS Eve. The spaceship was controlled by Pete Siebold and Clint Nichols, test pilots from Scaled Composites, which designed and build the spacecrafts. Mark Stucky, Brian Maisler, and Brandon Inks manned the VMS Eve.
Click to continue reading Virgin Galactic SpaceShipTwo hits "feather" re-entry milestone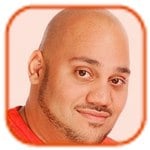 Posted by Andru Edwards Categories: Corporate News, Transportation,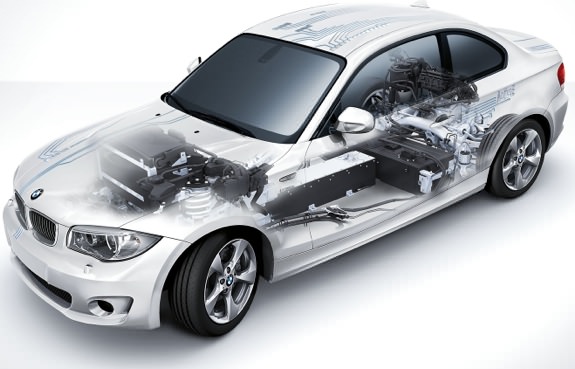 BMW has announced that it plans to lease 700 demo units of its first completely electric vehicle, the BMW ActivE. They'll start the trial this fall in New York City, Boston, San Francisco, San Diego, and Los Angeles, and parts of Connecticut, the company said in a statement. Consumers will have to pay $499 a month for a 24-month lease, plus a down payment of $2,250. Reservations start at the end of this summer.
"Based on the 1 Series Coupe, the BMW ActiveE will accelerate from 0-60 mph in under nine seconds, making it the first electric vehicle to combine the dynamic characteristics typical of a BMW with the zero-emissions benefits of driving an electric vehicle," BMW said in a press release.
When fully powered, the car's lithium-ion batteries last around 100 miles. The batteries also feature heating and cooling and can pre-condition your car to maximize power during various weather conditions.
Furthermore the dashboard features a set of instruments that track the amount of energy being consumed. Instead of a tachometer, for instance, you'll find indicators for battery consumption and charge time. And because the car is apparently very quiet, BMW has also installed a needle to let you know when a car at standstill is ready to drive again.
Click to continue reading BMW announced ActivE, their all-electric coupe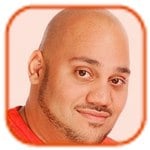 Posted by Andru Edwards Categories: Transportation, Videos,
We've gotta hand it to BMW for launching the innovative DriveNow service in its hometown of Munich. If you thought ZipCar was good, wait til you hear about how DriveNow works. Check it:
The biggest feature is convenience. You pick up the car, and when you are done, you can leave it anywhere. No need to bring it back to a designated parking lot or garage. Just park it anywhere you find a spot, and you are done. An iPhone app tells you where the nearest available car is.
You sign up for the service and get a sticker that goes on your drivers license. That sticker becomes the key that unlocks the car, so you don't need anything extra to carry with you.
Gas usage is included in the price
Parking is free in within city limits
As we said, the service has launched in Munich with a fleet of 300 BMW and Mini Cooper vehicles, and we assume that if DriveNow is found to be successful, BMW will roll it out elsewhere.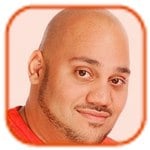 Posted by Andru Edwards Categories: Corporate News, Software, Transportation,
Saab has announced the first Android-based, in-dash "infotainment" system for a car.
Called 'IQon,' the platform was demoed in a Saab Phoenix concept car at the 2011 Geneva motor show.
The Wi-Fi enabled, 8-inch touch screen lets drivers access thousands of Android apps. Apart from the usual productivity apps, like e-mail, navigation, entertainment, and music streaming, drivers can expect to see more auto-specific apps; for example, an app that controls your car's air-conditioner, one reviewer suggested. Furthermore the platform has built-in remote communication to and from Saab dealerships, which could be useful for carrying out diagnostics and uploading vehicle data.
Click to continue reading Saab reveals IQon, the first Android infotainment system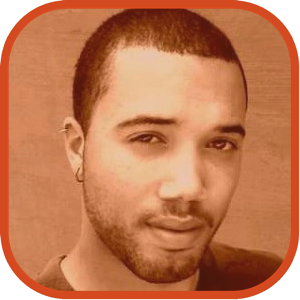 Posted by John Kilhefner Categories: Transportation,
We've all been there - circling around the block for what seems like eons searching for that oh so elusive parking space. Remarks such as, "I should have left earlier!!" run through your head until the frustration vaporizes atomically into a massive mushroom cloud in your brain. Being in an anger fog of this magnitude produces hazards to you and others while on the road. Dangers such as veering off into a pedestrian crowded crosswalk, or changing lanes haphazardly into traffic. However, to remedy this temperamental meltdown of nuclear proportions, SFMTA is introducing the SF park project. The SF park project will implement new smart parking meters throughout San Francisco to fight crowded parking, make paying easier, and avoid unwanted tickets.
These parking meters differ from the outdated models found in cluttered cities everywhere for a number of reasons. For one, they allow drivers to pay by credit card and SFMTA cards, as well as with good ol' change. This alone will help cut down on the time spent travelling to your destination.
However, the most impressive feature about Frisco's new smart parking meter system is a new parking sensors ability to identify how many parking spaces are available in a particular area. By doing this, drivers will be able to use their smartphones and computers to find out beforehand if a space will be available for them. With any luck, this will cut down on the traffic from those driving around battling against formidable foes for an empty parking space (estimated to be a third of city traffic).
What's more, these new smart meters will be able to adjust themselves to the amount of parking spaces that a specific area generates. This means that if one area seems to be full all of the time the price of parking will go up accordingly. In contrast, places with plentiful spaces will effectively see their rates go down. What this does is help to adjust the flow of parking, and keep people on their toes looking for a combination of free parking and good rates. This adjustment in pricing is done every month, and will not exceed 50 cent intervals at a time.
Whether or not this will be an effective strategy for reducing San Francisco traffic, and thus the tempers of city drivers, is unknown at this point. Though, it definitely seems good on paper. Regardless, this new smart meter system is a step in the right direction, and we're sure to see more of them poking their heads into major cities around the United States over the next few years.
Read More

| SF Parks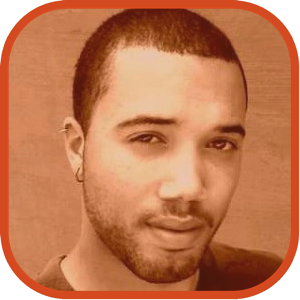 Posted by John Kilhefner Categories: Design, Science, Transportation,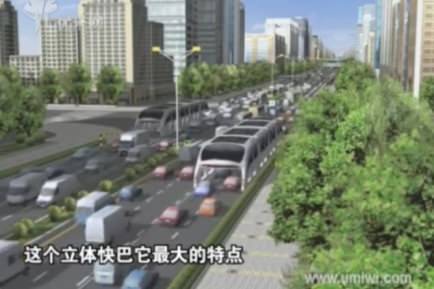 What do you do when you see a bus in the middle of the road? Drive through it, of course! Try that in America and you won't be around to see the results, but China may have the answer.
The Chinese engineer firm, Shenzhen Huashi Future Parking Equipment, is hard at work on a new transportation system, called the '3D Express Coach', that will allow road traffic to drive straight through their buses. This new bus design comes as a result of high traffic that has plagued China for some time now, to which the firm claims the 3D Express Coach will cut down on by 30 percent. The bus travels around 37 mph, and can transport over 1400 passengers.
Furthermore, to keep the risk of accident down, the 3D Express Coach will have alarms for cars travelling too close, or to signal when the bus is turning. As well as inflatable escape ladders à la the ones aboard airplanes to assist during emergencies. Construction on the 3D Express Coach will start later this year, with a pilot scheme in Beijing's Mentougou District beginning in the meantime.
Read More

| Daily Mail via CrunchGear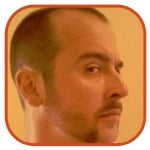 Posted by Finnian Durkan Categories: Transportation,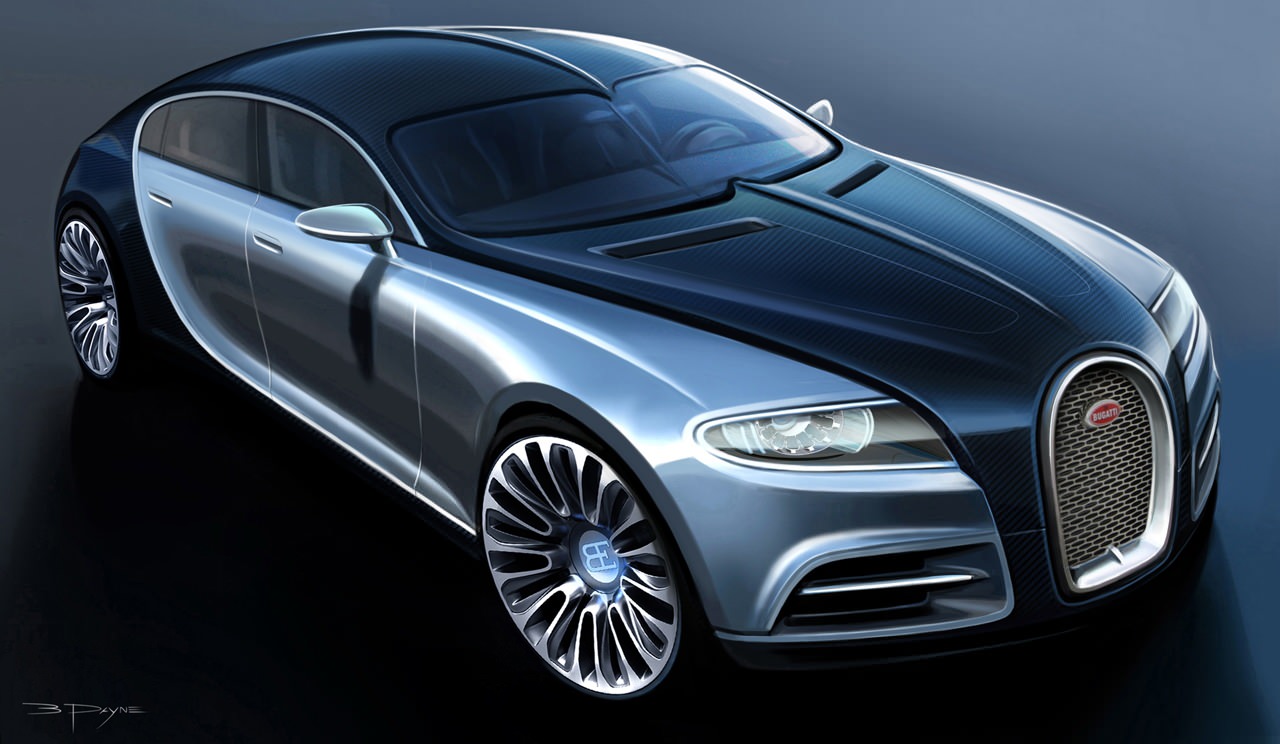 Were the 90s awesome for you? Did you own a literal ass-ton (it's an official measurement) of Versace shirts, pointy-toed shoes and hair pomade? Of course you did. The world was your oyster, but at some point along the way, between losing all of your stock options along with most of your hair and dignity, you got saddled saddled with a wife and kids and had to give up the one thing that you based your entire ego around: your two-seat fire-engine red Ferrari that you nicknamed "Chicka-saurus Rex." Ever since that day it has been one long sad slide into middle age as you putt-putt along in your almost as douchey, but not quite as manly, Porsche Cayenne Turbo SUV or some-such. Well, break out the striped shirt with the dragon embroidered on the back, paint yourself with enough fake-tanner to make an Oompa-Loompa blush and get ready for a return to the salad-days: Bugatti has announced the arrival of a 4-door version of the Veyron, the mascot-car of ass-hats everywhere, in 2012. The 4-door Galibier will still feature the same gas-sucking 16 cylinder, quad-turbo engine that the Veyron has but will also allow you to pretend that you care about your family at the same time. I mean, honestly, what says 'family man' more than strapping your wife and kids into a car that has the ability to smash into things at 230MPH? Now all that you need to complete the picture is a house that has stripper poles and a Sesame Street swing-set.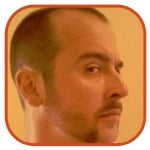 Posted by Finnian Durkan Categories: Accessories, Cell Phones, Corporate News, GPS, Transportation,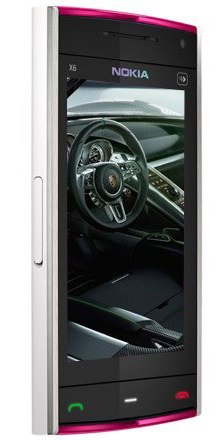 Need a reason to chuck your Garmin/Tom-Tom, etc. out of your car other than 'has stupid name and labels me as a poor-driving tourist wherever I go'? Well wait no longer, avid reader: today Alpine announced a strategic partnership with the Finnish cel phone giant, Nokia, to fully integrate smartphones into car infotainment systems. While I was surprised that 'infotainment' was actually a word, I was more surprised that this type of alliance hasn't been made sooner. Not only are these two electronics giants looking to elbow in to the lucrative GPS/Nav market, but they are also bringing a few bells and whistles of their own, namely widgets that can monitor fuel levels and direct you to the nearest and cheapest gas station. Might as well go ahead and chuck that gas gauge now, Chachi, 'cause you're not going to need it anymore; welcome to the future, only 48 years after your grandpa thought he'd have a flying car.
Read More

| Alpine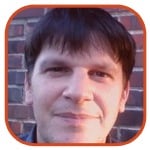 Posted by Mark Rollins Categories: Cameras, Displays, Transportation,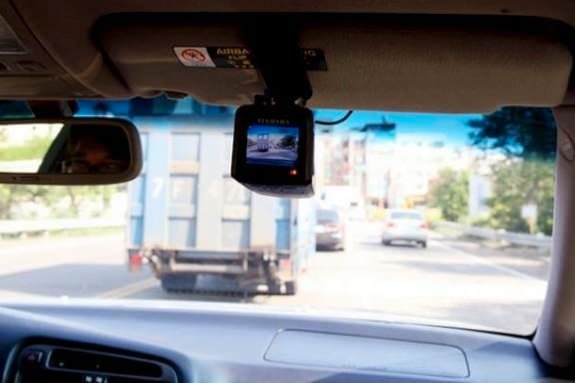 You may have been involved in a car accident at some point, and it may have been beneficial for you to have a recording of the incident. Fortunately, the Car Cam Voyager can make your next accident an open and shut case for your insurance claim.
The Car Cam Voyager is video camera that attaches easily to the visor to film as you drive. It is powered by your vehicle's lighter, and includes a 720 x 480 resolution screen. With a 32 GB SD card, you can record up to 48 hours of footage, stored in 15-minute increments.. If you run out of memory, it will simply start recording over the oldest recording. You can even plug it into your television with RCA output cables.
The Car Cam Voyager can be purchased from Brick House Security site for $300.00.
Read More

| Brick House Security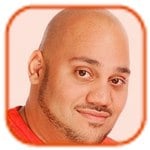 Posted by Andru Edwards Categories: GPS, Hot Deals, Transportation,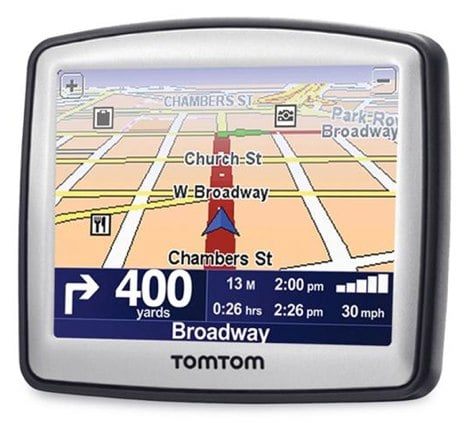 Newegg has a nice deal going on currently on the TomTom ONE 130S GPS unit. We've always liked TomTom products, so we had to let you know about this bargain. The TomTom ONE 130S is being sold for $69.99, which is $50 off the normal price. This one is great for getting from point A to point B, without any of the other frills that may get in the way, and it also has text-to-speech built in. Take a look at the TomTom ONE 130S on Newegg to get the savings.
As always, you can find all sorts of Newegg promo codes and deals on our forums.
Read More

| TomTom ONE 130S

© Gear Live Inc. – User-posted content, unless source is quoted, is licensed under a Creative Commons Public Domain License. Gear Live graphics, logos, designs, page headers, button icons, videos, articles, blogs, forums, scripts and other service names are the trademarks of Gear Live Inc.