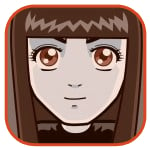 Posted by Sheila Franklin Categories: Science, Transportation, Videos,
Perhaps Steve Wozniak will give up his Segway now. Nine months ago it could only go about 2 feet off the ground, but now the Martin Jetpack can soar up to about 8,000 ft. A typical trip will last about 30 minutes at a speed up to 60mph. This is no simple toy for the curious, Due out later in the year, purchasing one of the first 10 will cost you $100,000.00, training included.
Read More

| Martin Jetpack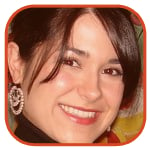 Posted by Katie Gutierrez Painter Categories: Advice, Celebrities, Editorials, Entertainment, Health,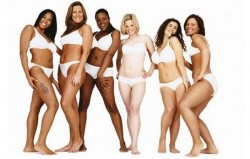 Shortly before I got married last May, my amazing mom—who knew I'd been wanting to get back in shape—gifted me 20 half-hour sessions with a personal trainer. Fast forward five months. I received a call from 24 Hour Fitness; it seemed they checked their records and I still had 18 of my 20 sessions remaining. (Oops.) Did I want to come in and use them? Damn, I thought. But my summer of blissful post-wedding eating had taken a toll—ten pounds, to be exact—on my figure. I've always been pretty small, so that increase made a major difference in the way my clothes fit and the way I thought about my own body. So I said grudgingly, "Okay. I'll go in tomorrow."
Since then, several things have happened, all amazing in their own right. (1) I weigh the exact same as I did in September… but my body fat has dropped by 6%. I've gone from the "Acceptable" to the "Lean" range! (2) I've committed to participating in a triathlon in May… How did that happen? (3) I renewed my training sessions—twice—and am now in another class three days a week to prepare for the triathlon. All in all, I'm working out seven days per week—crazy! (4) I can do awesome man-pushups, and I feel strong and powerful. (5) My skin is clearer… a happy surprise, to be sure!
Of course, to be fair, half my pants still don't fit, and I've been sore every day for, oh, five months.
Click to continue reading What's Your Locker-Room Body Image?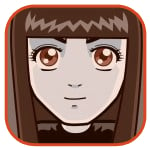 Posted by Sheila Franklin Categories: Cell Phones, GPS, Misc. Tech, Music,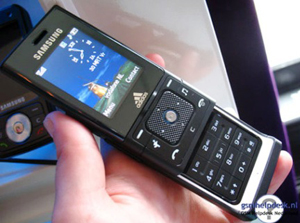 Talk about combining pleasure with guilt. The Samsung Adidas miCoach features stereo FM, an MP3 player, a 2-inch 262,000 TFT display with a 240 x 320 pixel resolution, a 2 megapixel camera, a sliding keypad, GPS ability, E-mail and Internet connectivity, and all the usual cell phone bells and whistles. In addition, it has built-in step and pulse meters as well as training tips and time updates. It will come out in Germany and other parts of Europe in mid March. Available in 7 colors and 2 models, we could see this being particularly helpful during the next gorging holiday season.
Read More

| gsmhelpdesk (translated) via Akihabara News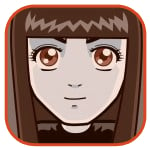 Posted by Sheila Franklin Categories: Household, Misc. Tech, Music,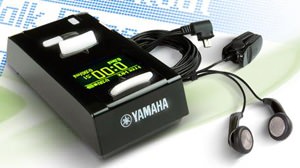 Yamaha wants to help you improve your workout with the Bodibeat. Drag and drop your own tunes in your library or listen to pre-loaded mixes which they claim numbers in the thousands. The Bodibeat will select a tune that is equal to your pace whether you walk, run, or something in between. Choose from three modes, free workout, fitness, and training. Settings include tempo guide, song transition, and bass boost. It also doubles as a basic MP3 player with heart rate monitor. Expect the Bodibeat's debut in the 3rd Quarter. Contact Yamaha for more details and price.
Read More

| Yamaha


Posted by Sparky Categories: Internet, Misc. Tech, Mods / Hacks, Science, Videos,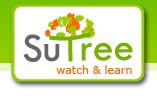 SuTree is a new community based education site aimed at bringing together e-learning content creators and their community. Much like a video oriented Instructables, SuTree allows users to create and share videos helping users learn anything from how to make cheesecake, to how to speak a foreign language. The recent boom of online knowledge silos is a fantastic boon for the entire world - sites like SuTree, Wikipedia, MAKE, and Etsy are helping everyone learn new things and share their knowledge using the power of the internet with the power of user-created content.
Go internet!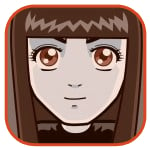 Posted by Sheila Franklin Categories: Household, Misc. Tech,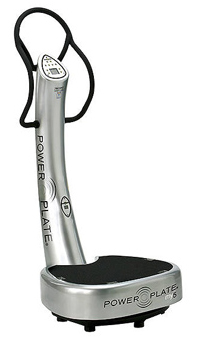 We admit that most of our daily workout involves 20 reps with soup cans and an exercycle that is in a broken no-gear state. So the Power Plate My5 does it all for us. It can adjust to training conditions with a timing display. At a size of 68 x 90 x 150 cm, it comes in silver and black. If the idea of doing real exercise isn't frightening enough, perhaps the price of €5,350.00 (~$7,617.00) will get that heart to racing.
Read More

| WorldShop


Posted by Lolita Beckwith Categories: Misc. Tech, Toys,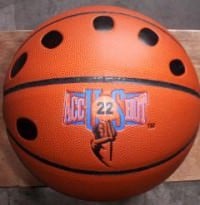 You realize we meant scoring in basketball, right? Anyway, we're dying to get our hands on the AccUShot22, an actual basketball complete with indentations for finger and hand placement, to help you learn the basics of making the perfect shot. The cool thing is that the ball can be used both for training purposes and actual play. You say you're left-handed? Don't worry, there's an AccUShot for you too. Available in three sizes—including a WNBA regulation ball for future Lisa Leslies. Available for $33-$38 USD.
Read More

| Accushot22 via Book of Joe

Posted by Wendy Michaels Categories: Comedy, BBC, The Office, Internet,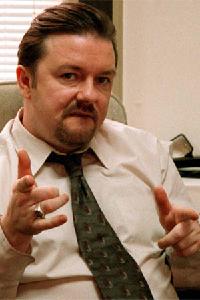 As many videos that are never meant for public consumption find their way on the Internet, so too have a couple of Microsoft in-house training videos from The Office creator Ricky Gervais leaked online. Both Google Video and YouTube included the videos in their lineup, but the films were meant only for Microsoft employee's eyes. Microsoft commissioned the videos in 2004, to provide "a light-hearted way of getting our staff to think about the values they attach to working at Microsoft," according to a company spokeswoman. Both videos run about 20 minutes and feature Gervais and co-writer Stephen Merchant, with Gervais playing his annoying Office character David Brent and Merchant acting as a Microsoft employee.
YouTube has since pulled the videos, however Google Video still has them up. I checked them out and they are really great—especially if you miss the original Office humor and the way Gervais plays his character to the most annoying level, with gobs of arrogance and self-confidence. I've always found his character to be almost painful to watch because of the level of embarrassment you feel for him—all the while he's clueless that he's being inappropriate. It's complete genius.
According to the company's spokeswoman, "These videos were produced for internal use and were never intended to be viewed by the public. We are actively working to investigate how and why they have appeared now."
If you don't have time to watch the full videos, just check out the last few minutes of each. Following the end credits, some of the outtakes have been included—there is nothing more infectious than Ricky Gervais laughing. Enjoy.
Read More

| Yahoo! News

© Gear Live Inc. – User-posted content, unless source is quoted, is licensed under a Creative Commons Public Domain License. Gear Live graphics, logos, designs, page headers, button icons, videos, articles, blogs, forums, scripts and other service names are the trademarks of Gear Live Inc.