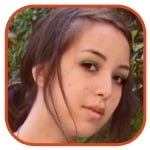 Posted by Robin Paulson Categories: Buena Vista, Disney, Fox Searchlight, MGM, Lionsgate, Warner Bros, Action, Adventure, Biopics, Classics, Drama, Period, Remakes, Romance, Science Fiction, Sequels, Comedy, Sports, Thrillers, Awards, Casting, Celeb News, Celebrity Gossip, Distribution, Scripts, Trailers, Upcoming Releases,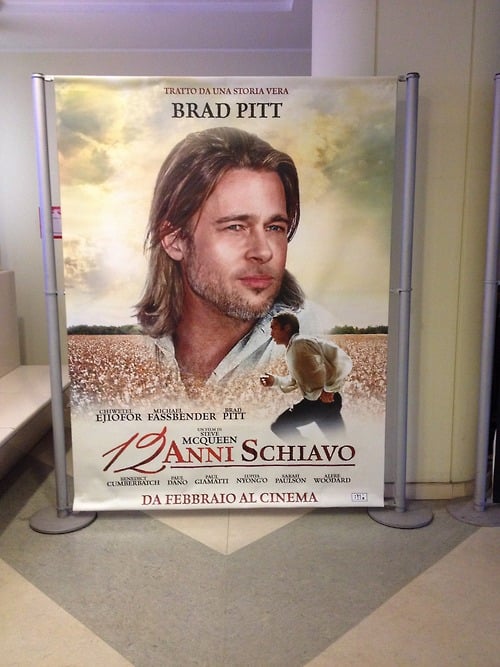 + After a Tumblr user in Italy questioned a 12 Years a Slave poster featuring Brad Pitt (whose role in the film - despite his producing credit - is minimal), Lionsgate released a statement claiming that the advertisements (another similar one featured Michael Fassbender, who is also a supporting actor) were unauthorized and not approved by the filmmakers.
+ Saving Mr. Banks director John Lee Hancock has been picked to rewrite the Magnificent Seven remake, which Tom Cruise was previously attached to work on. No word yet as to who is set to replace Cruise.
+ In doing promotional rounds for his latest film 47 Ronin, Keanu Reeves ruled out any participation from him in the upcoming Point Break remake.
+ Fortunately for Bill & Ted's Excellent Adventure fans, Reeves did state that he's open to doing a third film, which would follow Bill & Ted's Bogus Journey.
Click to continue reading Cinecast: 'Magnificent Seven' Rewrite, Keanu on 'Bill & Ted' Sequel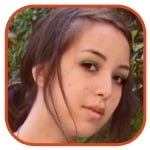 Posted by Robin Paulson Categories: Warner Bros, Action, Drama, Science Fiction, Thrillers, Trailers, Upcoming Releases, Videos,
Will Transcendence finally be the one Johnny Depp film these days that isn't a complete flop? From the looks of the trailer - which begins promisingly but then ends on a rather boring note (we don't need a film to tell us that our society spends way too much time plugged in online these days) - I wouldn't hold out too much hope. Even my excitement in the fact that this is the directorial debut of Christopher Nolan's favorite cinematographer, Wally Pfister, has been lost after seeing the trailer.
Who knows - perhaps I shouldn't judge a film on its trailer. Hopefully when I check out Transcendence (in theaters starting April 18, 2014), I won't be thinking about how it seems like a bad quasi-prequel to The Matrix.
Read More

| Daily Mail

Britney Spears has unveiled a sneak preview of I Am Britney Jean.
The "Work B***h" singer teased fans on Twitter before posting a link to a short 30 second clip today, in which her crew members reveal she has been under "pressure" in the lead up to her residency in Las Vegas which launches later this month. The 32-year-old singer is seen performing a series of complicated dance routines before a crew member explains, "There is a lot more people watching which creates a lot more pressure for her. I'm actually worried about whether the show is going to be ready."
Click to continue reading Britney Spears Teases 'I Am Britney Jean' Documentary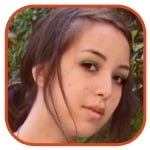 Posted by Robin Paulson Categories: Drama, Prime Time, BBC, PBS, Announcements, News, Video,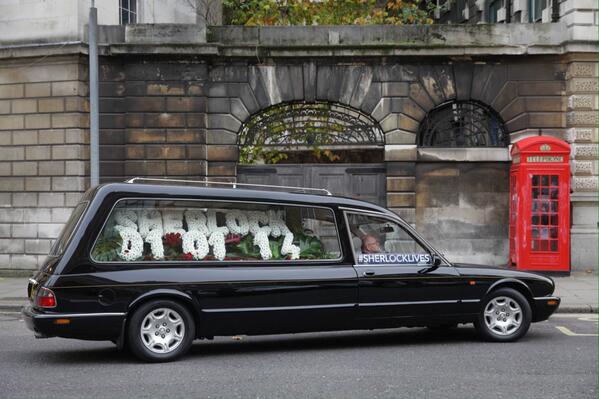 Now that the buzz has died down from the excitement (which was quickly followed by disappointment) of the 50th anniversary episode of Doctor Who, BBC fans have something new to look forward to: the season premiere of Sherlock!
Announced via public stunt that was later posted to the show's Twitter account, Sherlock will return to the BBC on New Year's Day while us American folks can catch it air on PBS January 19th. Season three - which begins with the episode titled "The Empty Hearse" - will be divided into three 90-minute episodes. Episode two and three of this season are titled "The Sign of Three" and "His Last Vow," respectively.
Check out the season three trailer for Sherlock after the jump!
Click to continue reading 'Sherlock' Season 3 to Premiere in January
Read More

| Coming Soon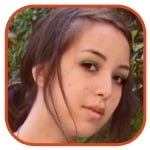 Posted by Robin Paulson Categories: Paramount, Drama, Religious, Trailers, Upcoming Releases, Videos,
Hollywood gets Biblical with Darren Aronofsky's upcoming Russell Crowe vehicle Noah, and all I can say is that they seem to have gone overboard with the CGI.
From the looks of the trailer - which sees Crowe sporting a lumberjack beard and an ark that looks more like a wooden shipping container than an actual ship - Aronofsky has basically made a Passion of the Christ version of The Day After Tomorrow. Perhaps this is why Christian and Jewish audiences haven't received the film well at early test screenings - one Christian writer, Brian Godawa, got a hold of the script and went so far as to brand it dissapointing, "manipulative narcissistic nonsense." The director - whose last film Black Swan earned one Oscar and four other Oscar nods - has been unsurprisingly dismissive of the studio's concerns over the test screenings.
Click to continue reading VIDEO: See Russell Crowe in First 'Noah' Trailer
Read More

| Daily Mail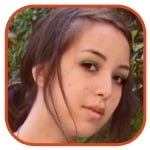 Posted by Robin Paulson Categories: Buena Vista, Disney, Adaptation, Adventure, Trailers, Upcoming Releases, Videos,
It's about time! Nearly a year and a half after the first photos leaked of filming at Buckinghamshire, Disney has finally released the first trailer for their live-action tale of Sleeping Beauty, Maleficent, which stars Angelina Jolie as the eponymous villainess fairy.
If you can hear past Elle Fanning's weird accent (is she supposed to sound English?) as the ill-fated Princess Aurora, the film looks promisingly like a fun fairy tale mash-up of The Lord of the Rings and Game of Thrones. The teaser also offers a quick glimpse of Jolie's real life daughter Vivienne's film debut as a younger Princess Aurora. Of course, one look at Jolie's badass horns, piercing green eyes, and I-bet-you-can-cut-someone-with-those cheekbones, and you're likely checking your calendar to see how many days are left until the film hits theaters on May 30 next year. Am I right?
Read More

| io9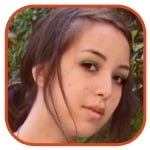 Posted by Robin Paulson Categories: Action, Prime Time, Sci-Fi/Horror, Specials, BBC, Internet, Video,
Allons-y! The official trailer for Doctor Who's 50th anniversary special is finally out, and although it doesn't really give much away, it will definitely please fans of the Tenth Doctor (David Tennant).
In addition to showing Ten uttering his trademark French line, fans catch a glimpse of the banter between Ten and his successor: "Oh, you've redecorated! I don't like it," Ten tells Eleven (Matt Smith) in regards to the T.A.R.D.I.S. interior design. There's also some quick shots of the pair comparing their sonic screwdrivers and realizing they have similar taste in eyeglasses.
Click to continue reading Finally, an Official Trailer for 50th Anniversary 'Doctor Who'
Read More

| BBC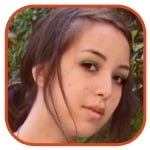 Posted by Robin Paulson Categories: Paramount, Sequels, Comedy, Distribution, Trailers, Upcoming Releases, Videos,
If regular anti-piracy ads featuring real people working behind the camera don't convince you to avoid stealing entertainment, perhaps Anchorman 2's fictional Ron Burgandy (Will Ferrell) will.
In the latest trailer for the highly-anticipated sequel (seen above), Burgandy offers a special report regarding their "evening's entertainment." When he realizes that the announcement is referring to film, he becomes outraged over defending "that shimmering pretender to television's crown."
Anchorman 2: The Legend Continues hits theaters December 20.
Read More

| The Hollywood Reporter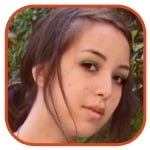 Posted by Robin Paulson Categories: Drama, Prime Time, The CW, WB, Features, Internet, Video,
Behold, Veronica Mars fans - the latest trailer for the Kickstarter-funded film is online.
Naturally, the trailer/quasi-featurette poses the burning question the series left us with: Logan or Piz? The consensus among the cast is clearly Team Logan (who in my mind is always like the Spike to Veronica's Buffy), although do you find yourself rooting for good guy Piz? The trailer also gave us a peek at some of the returning guest stars like Ken Marino (Wanderlust), Krysten Ritter (Breaking Bad), and Max Greenfield (New Girl).
Look out for the film to hit theaters next Spring!
Read More

| Jezebel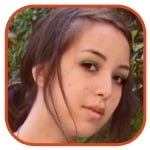 Posted by Robin Paulson Categories: Adaptation, Foreign, Science Fiction, Thrillers, New Releases, Trailers,
Remember when Scarlett Johansson was channelling her inner 90's goddess around Glasgow? Well now you can check out the fruits of her fashionable labor in the trailer for Jonathan Glazer's (Sexy Beast) latest film Under the Skin.
In what looks to be a cross between Silence of the Lambs and a David Lynch film, the sci-fi thriller - set to screen at the Venice Film Festival tomorrow - centers on an alien (Johansson) who preys on victims in the Scottish highlands. The movie, which is adapted from Michel Faber's novel of the same name, premiered in the States at last week's Telluride Film Festival.
Read More

| Jezebel

© Gear Live Inc. – User-posted content, unless source is quoted, is licensed under a Creative Commons Public Domain License. Gear Live graphics, logos, designs, page headers, button icons, videos, articles, blogs, forums, scripts and other service names are the trademarks of Gear Live Inc.