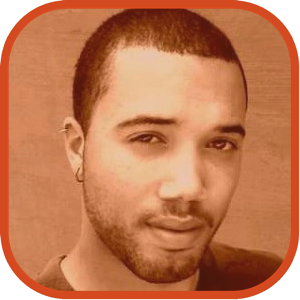 Posted by John Kilhefner Categories: Activision, PlayStation 3, Trailers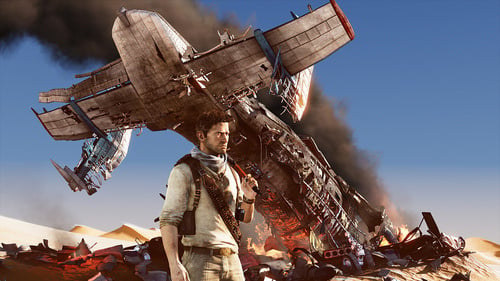 The PlayStation Blog has been updating new information and images for Uncharted 3: Drake's Deception since Entertainment Weekly broke the news earlier today, producing new screenshots, the box art, and a teaser trailer. Also, Uncharted 3 will support stereoscopic 3D. Amazon lists Uncharted 3: Drake's Deception for a December 1, 2011 release date, but this is just a placeholder date, and will more likely see a 2012 release date. Hit the jump for the trailer.
Click to continue reading More Uncharted 3 details surface (and a trailer!)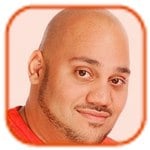 Posted by Andru Edwards Categories: Casual, Platformers, Trailers, Xbox 360, Xbox Live Arcade
Splosion Man is one of our favorite Xbox Live Arcade games of all time, both for single and multiplayer, and we're glad there's more on the way with the announcement of Ms. Splosion Man. The game isn't set for release until Fall 2011, which is a year away, but hey, good things take time, right?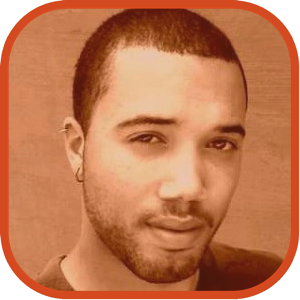 Posted by John Kilhefner Categories: First Person Shooters, PlayStation 3, Xbox 360
There comes a time every now and then when a game completely blows your mind. Today is one of those times. This ten minute video showcasing
Bioshock
: Infinite is only a taste of what's to come in 2012. Try to keep your jaw off the floor, I dare you.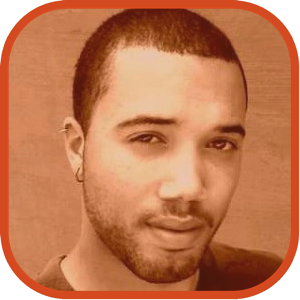 Posted by John Kilhefner Categories: Cell Phones, Handhelds, Microsoft, Videos
Ahhhhh snap! Microsoft is officially bringing "it" by touting the Windows Phone 7 as the next revolution in smartphones. Introduced with a cinematic touch by utilizing Lawrence of Arabia themed teaser trailer, Windows Phone 7 rides blurringly from out of the distance into the forefront. Okay, we're a bit too enthusiastic, but something about Xbox Live on our phones makes us get all giddy inside!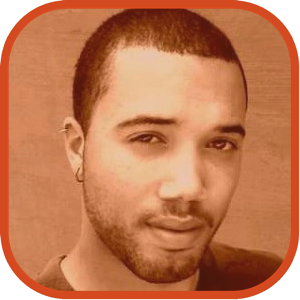 Posted by John Kilhefner Categories: Editorial, First Person Shooters, PC, PlayStation 3, Xbox 360
Watching the Bioshock Infinite trailer for the first time you would think that another underwater outing is in store for the next serious installment of Bioshock. And that's exactly the effect desired by Irrational Games. While in the midst of this underwater backdrop, the size scale is disrupted when a seemingly enormous fish encircles the perimeter, prompting a very warranted "huh?" from the viewer. Instantly the carpet is pulled from underneath the audience as the scene is revealed to be from the perspective of an unknown victim who just went face diving in a fish tank. This, courtesy of a menacing giant with a visible beating heart sporting a very Bioshock look. The antagonist then tosses our unlucky friend head first out of the window. As the glass shatters we get our first real glimpse at the setting of Bioshock Infinite - above the clouds. Ladies and gentlemen, we're not in Kansas anymore.
"The time for silence is over," said Ken Levine of Irrational Games, finally unsealing his lips on the game they've been developing for the past three years. The last Bioshock released was heralded not by the original team behind the groundbreaking Bioshock, but by several different sister companies. However, this time Irrational Games is back behind the wheel, and is striking with a vengeance. However, no word on whether or not Infinite has a connection with the first Bioshock world, and Levine is remaining mum on the subject. "I don't want to think about that…I don't think it's particularly constructive to have that conversation," said Levine in reference to the narrative connection in Infinite. He did, however, nod that the Infinite part of the title "[has] meaning".
Click to continue reading Bioshock Infinite Takes the Battle to the Skies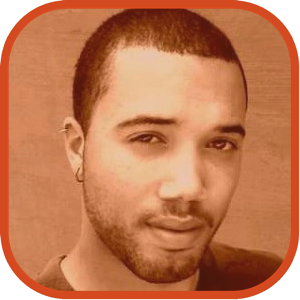 Posted by John Kilhefner Categories: Nintendo, Platformers, SEGA, Trailers, Wii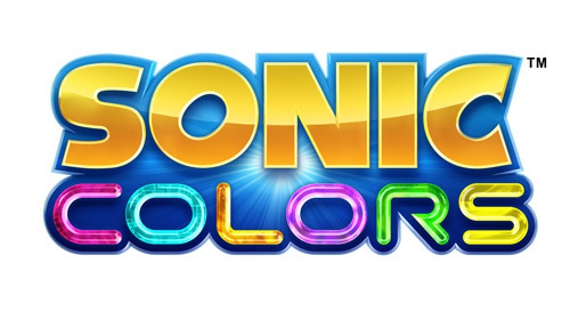 The last 3D Sonic game, entitled Sonic Unleashed was a fairly experimental romp in the blue hedgehog's universe. While the Sonic levels moved at blistering speeds with perspective transitioning from full 3D to side scrolling, the were-hog sections screeched the pace of the game to an alarming halt. Levels could take as long as 20 minutes when using the were-hog, and its slow pace just didn't seem fitting for a Sonic game. However, between releasing a new 2D Sonic this fall, and now 'Colors', it seems SEGA is finally listening to its loyal fans.
With Sonic Colors, SEGA chooses to ditch the bogged down were-hog levels, while beefing up the Sonic-only single player run through. The lightning fast speed and switch to 2D perspectives are back again in this new chapter, as are a few new moves for our spiky haired protagonist to dispose enemies with. These new abilities are acquired by freeing 'Wisps'. Wisps are creatures that look similar to the Chaos from the Adventure series. Different color Wisps lend various abilities to Sonic. For instance, the yellow Wisps provide Sonic with an all new drill ability that allows Sonic to tunnel through sand finding hidden items and new areas to explore. Another cool ability shown in the new trailer is the cyan laser skill, obtained from the cyan Wisp, of course. This allows Sonic to move at an uncontrollable laser speed, wreaking havoc on Eggman's robotic creations.
The new trailer depicts these new abilities, and shows Sonic in rare form for a 3D adventure. Let's hope that the blue blur is back, and won't fall prey to annoying gimmicks or crappy level design. Look for Sonic Colors to hit stores November 12, 2010. Oh, lets try to do something about that theme song, SEGA! Catch the trailer after the break.
Click to continue reading Sonic Colors Trailer Shows Off Sonic's New Moves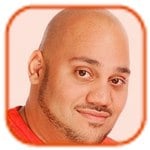 Posted by Andru Edwards Categories: Activision, E3, Music, PlayStation 3, Wii, Xbox 360
We were big fans of the original DJ Hero, so you can bet that we're really excited about DJ Hero 2 and all the enhancements that come with the title. Launching this fall, DJ Hero 2 aims to be more social than the original by focusing on multiplayer aspects. Obviously, in the trailer, you've got three people playing together—two of them using turntable controllers, and the third singing into the mic. As far as artists features in the game, you can expect names like Dr. Dre, The Chemical Brothers, Kanye West, Metallica, Lady Gaga, Rihanna and over 85 others.
Another complaint about the original DJ Hero was that you kind of had to stick to the script. A big part of DJing is freestyling your way to creating your own sound. In DJ Hero 2, that's fixed as well, with over 70 tracks available for you to do your will with. We will hear more about the title at E3 next week, and seriously, fall can't come soon enough.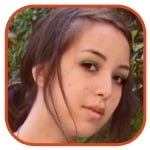 Posted by Robin Paulson Categories: Movies, Reviews, Independent
Memorial Day 2010 has been good to fans of Bryan Lee O'Malley's Scott Pilgrim comic: out now is a second trailer for the film adaptation, directed by Shaun of the Dead's Edgar Wright and starring Michael Cera as the eponymous character.
In this trailer, viewers get a better look at Jason Schwartzman's character, who is the seventh, final boyfriend Pilgrim must defeat to get with Ramona. I love Wright and his editing, but I'm not particularly convinced that the soft-spoken Cera portrays Pilgrim too well. He looks a little too silly in the action scenes…
On a different note, where's Knives?!
Read More

| Comic Book Resources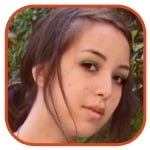 Posted by Robin Paulson Categories: Movies
As predicted, Iron Man 2 viewers got their first taste of J.J. Abrams's newest mind-imploding teaser trailer for Super 8. Here's a look at the teaser poster, which was essentially the quick glimpse of the trailer's finale (check that out after the jump!).
While some movie-goers are in an outrage over the mass amount left up to the imagination, one ought to expect this from the Cloverfield director by now. If your mind truly needs some appeasement, head on over to the film's viral site and let us know if you've unlocked any appetizing secrets.
Click to continue reading Super 8 Poster Hits Net With Trailer
Read More

| io9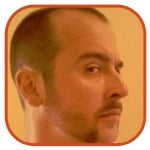 Posted by Finnian Durkan Categories: Action, Bungie, First Person Shooters, Microsoft, Release Dates, Xbox 360
The trailer for the beta version of the newest addition to the Halo family, Halo: Reach, drops today. From the footage it looks completely insane and has some pretty cool additions to make the multi-player aspects of the game that much more intense. For example, now when you headhunt people they collapse slowly to the floor shooting dozens of flaming skulls out of the tops of their heads. What, that isn't normal? I know when I creep around Seattle in my ninja costume from 5th grade this happens all of the time when I come upon some hapless fool who has wandered into my territory. Well, maybe not quite; replace 'shooting flaming skulls out of the tops of their heads' with 'stare at some idiot dressed in his pajamas from Christmas 1988 who just threw a plastic ninja-star at them'. Yep, that about sums it up. I am so alone.
© Gear Live Inc. – User-posted content, unless source is quoted, is licensed under a Creative Commons Public Domain License. Gear Live graphics, logos, designs, page headers, button icons, videos, articles, blogs, forums, scripts and other service names are the trademarks of Gear Live Inc.