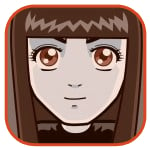 Posted by Sheila Franklin Categories: Internet, Movies, Toys, Video Games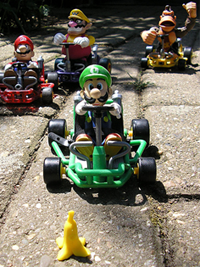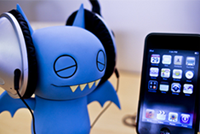 We had to share this collection of images that show you what we have long suspected, that after we go out for the evening or to bed, our toys really do come out and play. The images include Lego figures, evil Muppets, Happy Tree Friends, Star Wars action figures, Wall-E, and Mario and his buddies. We wonder if the collection's creators were into "Robot Chicken" or simply caught them in the act.
Read More

| Web Urbanist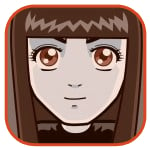 Posted by Sheila Franklin Categories: Misc. Tech, Science, Toys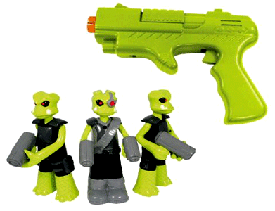 When was the last time you got to take a potshot at those evil aliens? You have your chance now with the Alien Invasion Shootout Game. Set them up around a room or cubicle, then activate them. They will utter alien screeches before they start shooting so you know that they are about to attack. The 3 ETs are attached with a 3m cable, and they need 3 AAA batteries for the aliens and 2AA for your weapon (included.) Save the planet for £21.99 (~$32.00.)
Read More

| Lazybone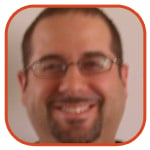 Posted by David Torres Categories: Editorial, Features, Toys, Kids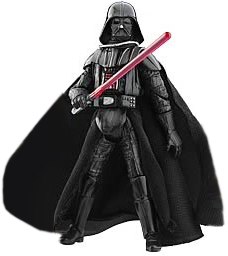 I was nine years old and I was a huge Star Wars fan. I was looking forward to Christmas like every kid and I hoped to get a ton of Star Wars stuff.
Christmas morning finally came and back then I would try to sneak out of bed at four or five in the morning so I could start playing. Sometimes I would get caught and I was told to go back to bed, but I always came out later after the coast was clear.
That Christmas I woke up early and quickly ran to the living room to start opening my presents. Every gift I opened was a toy. I don't remember all of the stuff I got, but as I said it was all toys!
I went searching to the back of the tree to see if there was anything I missed and I found a present in the shape of a rectangle. This meant it was shirt box – clothes! Ugh. I tossed it back and buried it under some of my sibling's presents.
Click to continue reading Holiday Gift Guide Flashback: A Dark Lord Christmas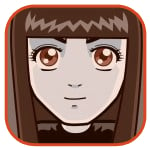 Posted by Sheila Franklin Categories: Accessories, USB, Toys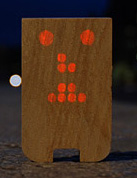 Remember Tengu, the USB toy/buddy that reacts to sound? Mr. Jones recently contacted us to let you know that there is now an updated version with five new faces, now at a price of £19.95 ($30.00.) He is offering free shipping during December when you add in the code "TENGU-08." There is also a special edition Wooden Tengu for £30 (~$45.00,) but be quick as there are only a few available.
(Thanks, Crispin)
Read More

| Tengu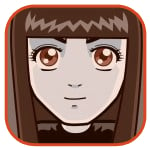 Posted by Sheila Franklin Categories: Design, Misc. Tech, Toys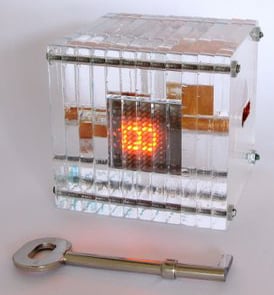 Moritz Waldemeyer decided to take up the challenge of redesigning the game "Operation." He came up with a 3D version called Keyhole Surgery in which you have to place the key in a maze without touching the sides. He included a file so that you can study it before you give it a go. The person with the least amount of touches wins. We dig the idea of the prototype game, but this is definitely not one to play at a kegger.
Read More

| Moritz Waldemeyer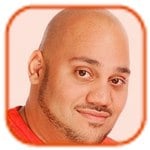 Posted by Andru Edwards Categories: Features, Toys, Kids, Under $100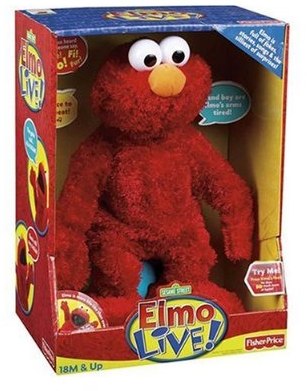 Once again, Elmo is here to take over the holiday, causing parking lot brawls between otherwise-normal parents. Back in 1996, Tickle Me Elmo flew off store shelves. 12 years later, Elmo Live tells jokes, sings songs, plays games, and tells stories. Oh, and he still laughs too. The biggest change, though, is thatElmo's mouth actually moves when he talks, along with the rest of his body. He also moves his arms, nods his head, stands up, sits down, among other things, all with a squeeze of his foot. I was at Target the other day, and almost every shopping cart with a kid in it had one, and at one moment, I literally heard 7 of these things going at once, simply due to the carts being in close proximity. This is one of the big toy gifts this year. Elmo Live sells for $65.99, but we found it on Amazon for 9% off, at $59.88.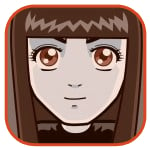 Posted by Sheila Franklin Categories: Misc. Tech, Movies, Toys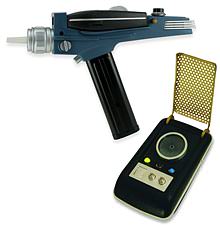 The ultimate Star Trekkor can now beam up properly while fighting Klingons with the Phaser and Communicator Set. The Phaser has 4 power settings with appropriate lights and sounds, a flip up sight and an overload setting, also with fitting effects. The Communicator is full size with sounds and lighting, a hailing function and 20 effects and phrases such as "Spock here, Captain." Both run on batteries (included) and have a price of $39.99.
Read More

| Think Geek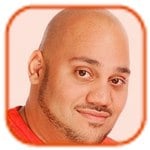 Posted by Andru Edwards Categories: Features, Galleries, Robots, Toys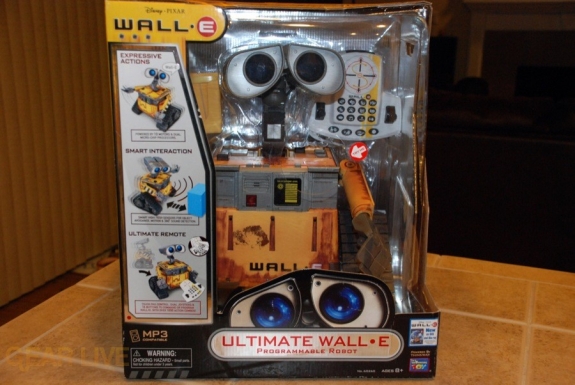 We just received one of the new Disney Pixar Ultimate Control Wall-E remote controlled robots, and we just had to share. If you've been looking for a Wall-E robot toy that mimics the actions of Wall-E from the movie, this is it. It features movie-like movement, the original character voice, and familiar sound effects. As soon as you turn him on, Wall-E comes to life, introduces himself, and then follows your commands. You can have him respond specifically to the remote control, which controls movement of his head, arms, hands, wrists, and body, as well as expressions and phrases. Or, you can have him go off and do his own thing in exploration mode. He will look around, stop and make noises, etc. Lastly, you can put him in follow mode, where he will follow in the general direction of any noises that his internal mic picks up. That can be your voice, clapping, or any other audible sound. All movie-like robotic movement and integrated character animation is controlled by a next-generation, advanced micro processor to generate variable speeds integrated with smart-check position action and movement.
Wall-E has sleep and automatic shut-off modes, so no worries on leaving him on and draining the battery. The robot stands a little over 16" tall, and includes a 7.2V rechargeable battery, along with charger. The included remote requires 3 AA batteries. We can't say enough about the Ultimate Control Wall-E robot, look for him to appear in our 2008 Holiday Gift Guide. Meanwhile, check out our full Ultimate Control Wall-E unboxing gallery, featuring over 30 images.
Read More

| Ultimate Control Wall-E unboxing gallery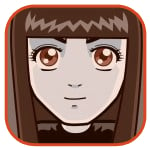 Posted by Sheila Franklin Categories: Toys, Videos
You know we love the hot electronic toys, so we ran, not walked to get an Elmo Live for our kids. We have to admit that if you want something your toddlers (and cats) will love, but will drive you bonkers, this is the toy to get. The bugger doesn't move his legs, and sometimes the noise he makes is louder than his guffaws, but still we think that he will keep your kids amused for at least a couple of hours while you take a nap during the holiday hubbub. Besides, you can always try to sell it on eBay for a big chunk of change ($750.00 worth) like this person thinks he/she can. For the rest of us, Elmo goes for about $60.00.
Read More

| Fisher Price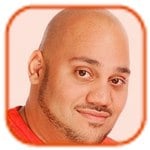 Posted by Andru Edwards Categories: Features, Toys, Video Games, Kids, Teens, Under $100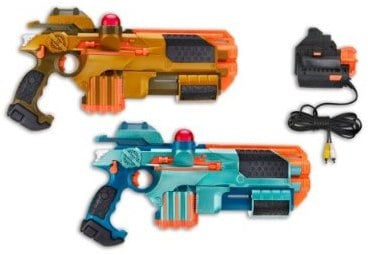 Here's the cool thing about Hasbro's Lazer Tag Multiplayer Battle System - you can play and shoot each other in a group, running around as you normally would during a game of Laser Tag, which is always fun - or you can go it along with the television attachment, which turns the system into a one-player video game where you shoot the bad guys on the TV. The set includes the TV attachment, two tag guns, and two pump-action shot blast attachments. When your hit, a rumble pack makes it obvious, you've got a manual reload button to refill your shots after every ten that you fire, and a shield button. The set retails for $79.99, but we found it for 13% less on Amazon, at $69.96.
© Gear Live Inc. – User-posted content, unless source is quoted, is licensed under a Creative Commons Public Domain License. Gear Live graphics, logos, designs, page headers, button icons, videos, articles, blogs, forums, scripts and other service names are the trademarks of Gear Live Inc.