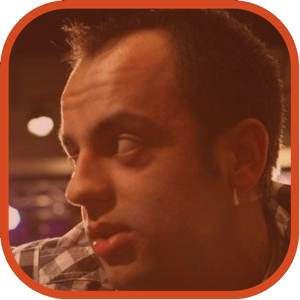 Posted by Andrey Malskiy Categories: Apple, Handhelds, Toys,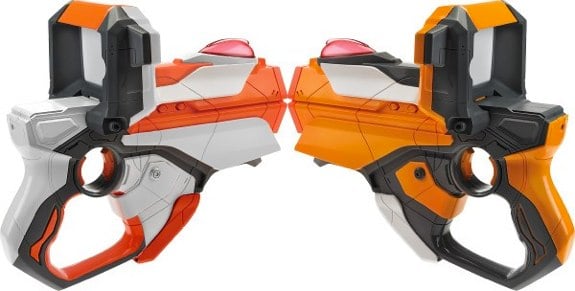 Remember NERF guns? My cousin and I used to drive my parents insane running around the house in a battle for supremacy, taking out a few planters in the process. Now Hasbro is changing its NERF game a bit for the new generation of children everywhere.
The new line of NERF LAZER TAG will have an iPhone / iPod touch dock built in, and the device will serve as a heads up display. How sick is that? I know I had imagination and all growing up, but this to a child is the equivalent of being James Bond. I'm not gonna lie, I wouldn't mind owning a pair of these guns for myself. But the main benefits of adding an iPod or iPhone to the gun, beyond the cool factor, is that your shooting range increase to 250 feet, and the iOS device stores all your scores and power ups using the NERF app. Apart from the multiplayer benefits, when another player is not available you can play in a single player mode. The guns, which you'll probably end up using more than your children, will hit stores on August 1 and will sell for $40 each, or $70 for a set of two.
Read More

| Engadget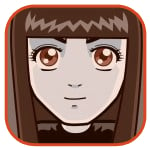 Posted by Sheila Franklin Categories: Design, Toys,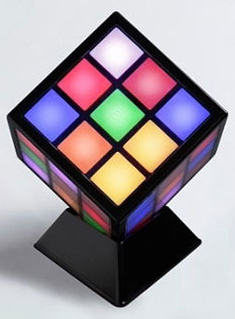 It seems that almost every year there is a new Rubik's Cube. For 2009, this means the TouchCube which features touch sensor technology, a motion-detecting accelerometer and colored lights. Touching the cube will change its colors, and you can get a hint or full solve with its built-in solver. Shown at the recent NY Toy Fair, the cube is set to come out later this year with a $150.00 price. Sign up for details on their new site or grab your old one and save the bucks.
Read More

| Toyology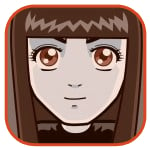 Posted by Sheila Franklin Categories: Misc. Tech, Movies, Toys,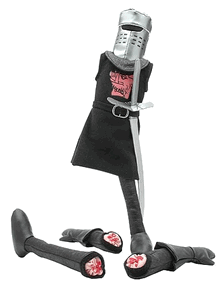 Who didn't love the Black Knight in Monty Python's "Spamalot" and the movie "Quest for the Holy Grail?" Now you can play with your own version. Tear off his stick-on arms and legs while he graciously utters such nonsense as "Tis Nothing but a scratch" and "I'll bite your legs off!" The 14-inch high figure comes in a special Collector's Edition box for $29.99. And if you are a Killer Rabbit fan, there is one available for $19.99.
Read More

| Computer Gear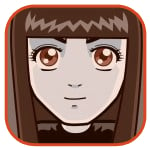 Posted by Sheila Franklin Categories: Misc. Tech, Product Reviews, Toys, Videos, USB,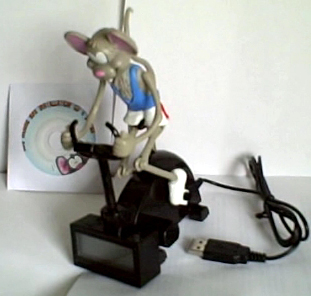 This little guy has been out for a while now, but when our English buds from Crazy About Gadgets sent us a USB Exercising Mouse, we just had to put him through his paces (pun intended.) While waiting for the software to upload, we noticed that Microsoft warned us that it had not undergone safety testing by them. (Thanks for looking out for us, but we'll take the risk.) Full review and video after the jump.
(Thanks, Phillip)
Click to continue reading Review: USB Exercising Mouse
Read More

| Crazy About Gadgets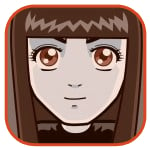 Posted by Sheila Franklin Categories: Misc. Tech, Toys,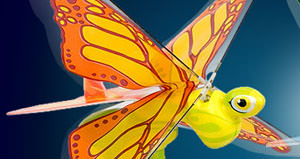 Speaking of WowWee, their FlyTech Butterfly will soon be available. The toy is lightweight and as garish as it can be. You charge it, then push launch and there it goes, running into walls, furniture, and people as depicted in this video. With a wing span of 11.8-inches, the winged insect can fly for about 20 seconds after a recharge time of 10. The company claims that its being constructed from durable, highly flexible materials makes it "safe and able to withstand multiple crash landings." We're not sure that your lamps and electronics would agree with that. Needing 3 AAA batteries (not included,) the Butterfly will be available in upcoming weeks.
Read More

| WowWee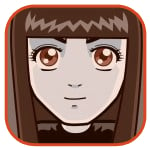 Posted by Sheila Franklin Categories: Misc. Tech, Music, Toys,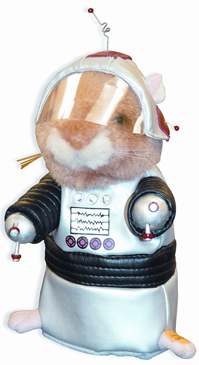 We love robotic animal toys almost as much as the genuine article, with the exception being the annoying Furby, even though that probably doesn't qualify as an animal. Hal the Hamster sings and dances to Styx's "Mr. Roboto." Standing 6-inches, he needs 3 AAA batteries to do his thing and has a price of only $9.99. We think we might have programmed him with something more appropriate, such as "Chewy, Chewy" or "Spinning Wheel." Then again, he is wearing a spacesuit.
Read More

| Kleargear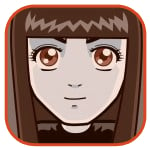 Posted by Sheila Franklin Categories: Misc. Tech, Music, Toys,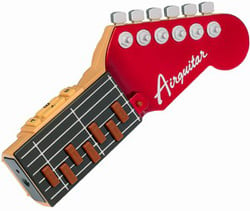 We have had a lot of musical gadgets on Gear Live recently, but leave it to Tomy to come up with something that almost looks like what it is supposed to be. The Guitar Rockstar, at a size of 250 x 210 x 70mm, has numerous buttons to make music. There are all the basic chords, as well as those sharp, flat, major, and 7th. With both strum and free-play, would that a real guitar could be this easy for those of us that just don't have the fingers for it. The musical toy will be available in randomly chosen black, blue, and red in June and needs 3 AAA batteries (not included) at a price of £14.99 (~$30.00.)
Read More

| Drinkstuff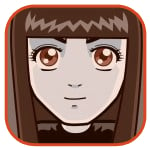 Posted by Sheila Franklin Categories: CES, CES 2008, Misc. Tech, Toys,
Somehow we managed to overlook this rather unique ornithopter from our CES reports. Interactive Toy's i-Fly Vamp is less than 10-inches, will soar both indoors and out, and is recommended for those over the chronological age of 8. It features a built-in lithium polymer battery that can last up to 30 minutes. The controller itself need 6 AA batteries. We have to admit the kewlest feature, however, is that glowing red eye. The Vamp is available at Radio Shack for $35.99, recently marked down $5.00. Here's looking at you, kid.
Read More

| Interactive Toy


Posted by Lolita Beckwith Categories: Accessories, Toys,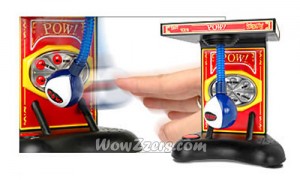 Hey there, worker bee (yes, you). Are you looking to add a little frivolity to your
mundane
workday? We share your pain, which is why we present the Desktop Finger Flick Punchbag, a mini version of those ego-crushing "test-your-strength" punchbags at carnivals and state fairs. Just flick the bag with your finger and the "Flick-o-Meter" will light up, indicating whether you're a Mega Wimp, Super Hero or somewhere in between. We suggest conducting competitions for your floor or department…while the boss is on vacation, of course. Requires 2 AA batteries (included). However, if it's a stress-reducer you're seeking, check out the Desktop Speed Bag. Available for $15 USD.
Read More

| Wowzzers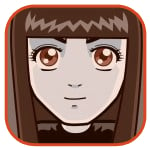 Posted by Sheila Franklin Categories: Household, Misc. Tech, Toys,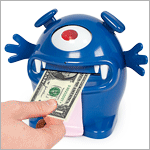 We file this under what to give this Christmas, Chanukah, or Kwanza to someone who irritates you no end. The Money Monster says over 20 obnoxious things when you feed it coins or bills such as:
"Money, money, in my tummy."
"Mmm, it tastes so good!"
"Oh, yes, jingle, jingle, in my belly."
Even better payback is that it often burps after a feeding and will harass passersby when it is neglected. At a size 7½ x 8¾ x 6-inches, it requires 3 AA batteries (included.) Choose between the pink MeMe and blue Gobble for $24.95 apiece.
(Thanks, Jennifer)
Read More

| Firebox

© Gear Live Inc. – User-posted content, unless source is quoted, is licensed under a Creative Commons Public Domain License. Gear Live graphics, logos, designs, page headers, button icons, videos, articles, blogs, forums, scripts and other service names are the trademarks of Gear Live Inc.