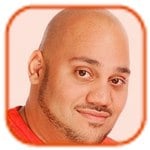 Posted by Andru Edwards Categories: Cell Phones, Features, Handhelds, Microsoft,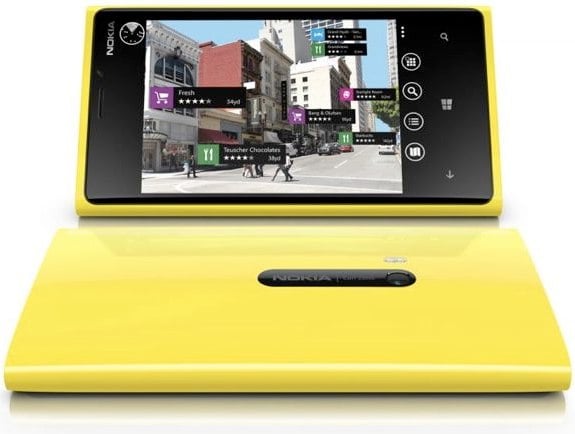 Yesterday Nokia announced its new Lumia 920 Windows Phone 8 smartphone. If you're in the market for a new device, this is one you'll want to take a look at. While there was no specific launch date named, there were a few features that definitely caught our eye. In fact, we've compiled the top five Nokia Lumia 920 features for you after the break.
Click to continue reading 5 features that make the Nokia Lumia 920 shine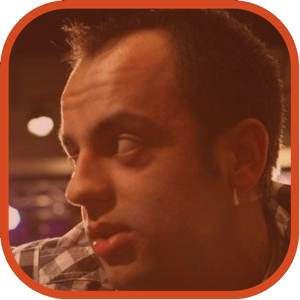 Posted by Andrey Malskiy Categories: Editorial, Features, Transportation,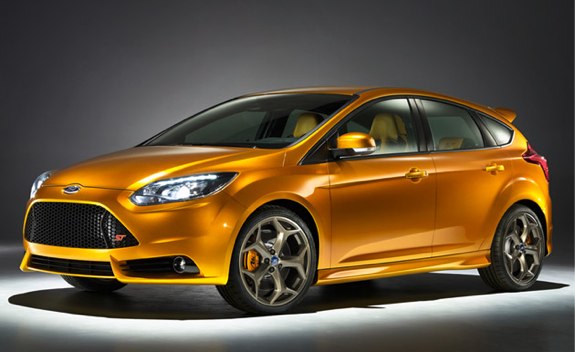 Europe always seems to get the best of breed when it comes to cars. Regardless of the make or model, Europe takes delivery of vehicles we can only dream of over here in America. Here in the States we're often left with slightly bland, dumbed down, and unappealing vehicle selection. Even Ford, an American company, offers vehicles in Europe that we can't get here at home like the Ford Falcon and Focus RS, which we'll zone in more later in the article.
Europeans have a knack for the ultimate driving experience, and one thing we noticed during a visit over the Atlantic during the summer was their love of hatchbacks. No, we're not talking about some hokey-puck cheap car that you'd find a teenager racing around town in. These vehicles are actually pretty awesome. We've put together our list of five hot hatches to look out for and consider if and when you're in the market. Read on!
Click to continue reading Top 5 Hottest Hatchback Cars in the U.S.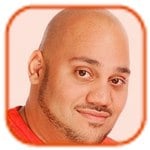 Posted by Andru Edwards Categories: Editorial, Google, Home Entertainment, Internet,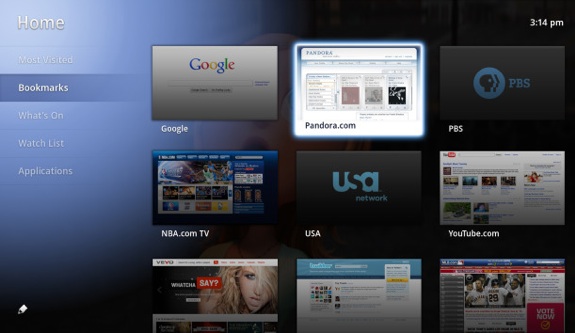 Google paid off Hollywood on Monday. And in so doing, it bought a future for Google TV.
Just under a year from when Google and Logitech first unveiled the first Google TV, otherwise known as the Logitech Revue, Google I/O 2011 is this week in San Francisco with some real hope for the platform. Google just signed a deal that brings thousands of videos YouTube.
Content, content, content. Without it, you're as dead in the water as the some extended cable channel at 3 a.m. The only reason that fools like me own one is the vague hope that Google might see the light, open its pocketbook, and perhaps give us some real content to watch.
It's odd, in a way, that consumers could even gripe about such a thing. A few bucks to Netflix or to Hulu opens up a wealth of fresh and archived content that should keep the most devoted couch potato rooted for weeks. But there's something inutterably frustrating about visiting a website and seeing content blocked—blocked!—just because you own a particular piece of hardware.
It seems likely that Samsung will announce its Google TV devices this week, in addition to a Chrome OS netbook. With Logitech reporting just $5 million in sales for the Revue, it would seem that the supply will outstrip the demand.
But with Google's deal that brings rentals to YouTube, there's hope for the platform yet. While Google TV doesn't look likely to dominate the media streamer market, let's look at what Google could do to make the next generation of Google TV succeed.
Click to continue reading Five ways Google can make Google TV a winner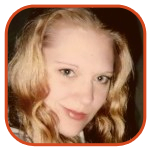 Posted by K.C. Morgan Categories: Music, Prime Time, Reality, FOX, American Idol, Spoilers,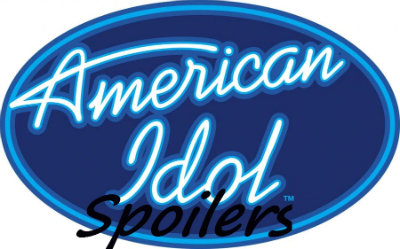 The Top 5 week of American Idol will feature a Now and Then theme. Each contestant will sing a current song and a tune from the 1960s. Sounds like a good opportunity for the Idols to mix it up. Of course, it will also give reality TV watchers the chance to ooh and ahh at the baby photos that are also being included.
Get all the spoilers, recaps and eliminations when you read our American Idol 10 posts.
Read More

| Vote For the Worst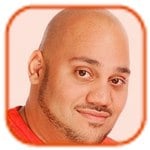 Posted by Andru Edwards Categories: Apple, Features, Handhelds,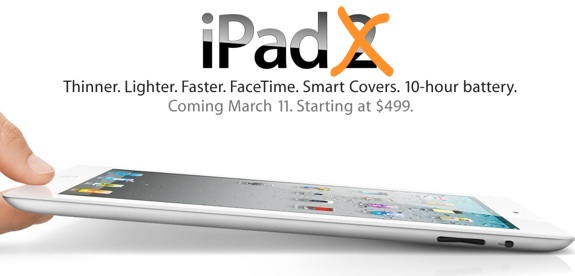 Apple has a new iPad on the way, but you've probably gotten pretty chummy with your original model. For a first-generation product, the Apple iPad is a fine tablet that can do tons of different things and hasn't lost any of its functionality in the last few days. Sure, the newer iPad 2 is more compact, faster, and adds cameras, but besides that, there's not much more in the way of upgrades. So, should you make the move to the iPad 2?
Well, the new one has a camera, so you can use FaceTime, Photo Booth, and other fun iLife apps that focus on taking photos or videos. If your best friend or favorite relative has an iPhone, iPod touch, or a Mac, this would be the perfect way to get some video calls going without getting a new cell phone. And its faster CPU and graphics processor means it's better suited for the apps and games of the future. Still, there are several good reasons why you shouldn't ditch your old iPad just yet. Here are five of them:
It's as good a media player as the iPad 2
The iPad 2 doesn't increase the resolution or improve the brightness or colors of its display over the first iPad, so as a plain movie viewer, there's no compelling reason to replace your iPad. There are no movies you can watch or songs you can listen to on the iPad 2 that you can't on the original iPad.
Click to continue reading 5 reasons not to buy the iPad 2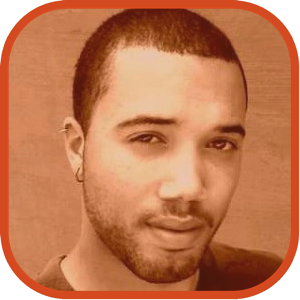 Posted by John Kilhefner Categories: Action, Adventure, Bungie, Culture, Editorial, Features, Fighting, First Person Shooters, Microsoft, Nintendo, Xbox,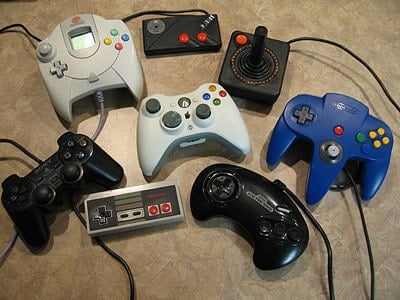 Once in awhile there comes along an experience that shapes the way that we look at things. A video game experience that makes something in your brain tingle. A game where simply a mere melody from its title screen sends nostalgia crawling up your spine. There are a few video games with these kinds of experience that stick out in our minds; not just for being great games, but for their "wow" factors. Sometimes these experiences are shaped by our personal interpretations; i.e. revolving around what was going on in our lives at the time. Therefore, you may have a different top five list, but we can all agree that the following five games helped to shape the way video games are made even to this day.
Click to continue reading The 5 Most Memorable Video Game Experiences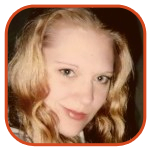 Posted by K.C. Morgan Categories: Adaptation, Horror, Lists, Videos,
Robert Pattinson is still hot; Kristen Stewart still has the sloe-eyed beauty thing down to a hilt. But is that enough to make us hold up Twilight as an icon in the vampire film genre? Let's take a look at the five best vampire movies in Hollywood history…and see where this sequel-generating monster really falls in line.
Click to continue reading Move Over, Twilight: Counting Down the Five Best Vampire Movies
The eighth season of American Idol is winding down, which means the competition is heating up. "I have your results!" Ryan Seacrest promised at the top of the hour, touting 47 million votes and an evening filled with drama.
"Everybody was good," Simon Cowell said of the preceding performance round, which occurred the night before the results show.
The same could not be said of the terrible Ford music video, which was again marked by bad choreography and poor cinematography. The Top 5 then performed a medley of "I Don't Mean a Thing" and "I Got Rhythm." I still didn't get to hear "Swingin' on a Star." The Top 5 group performance was, in a word, awful. It was boring, the song choices were bad and the choreography was decidedly lackluster after last week's highly entertaining performance.
The Idol contestant clip of the week showed the Top 5 in the kitchen, who attempted to make birthday cakes for celebrants Allison Iraheta and Danny Gokey. A horrendous mess ensued. Ryan Seacrest then gave Gokey a gift - a bill from Best Bets Maid Service, LLC. They charged $6,000 for the disaster in the kitchen. "You mean American Idol doesn't take care of that?" Danny quipped.
Click to continue reading American Idol 8: Top 5 Results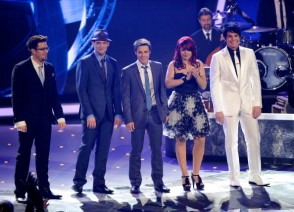 The Top 5 performance night of American Idol 8 was all about the Rat Pack - that collection of music from five friends which will live on in the memories of all those who enjoyed Big Band classics. Naturally, I expected this round to be very, very boring indeed.
The Idols certainly looked the part when they stepped out onstage, the men wearing suits and Allison Iraheta in a very age-appropriate dress. The "mystery" mentor for this week was Oscar winner and successful recording artist Jamie Foxx. His clip showed him to be incredibly charming during his first meeting with the contestants.
Click to continue reading American Idol 8: Top 5 Perform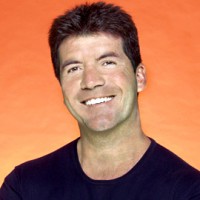 "I would put my money on Adam and Danny," Simon Cowell, American Idol's notoriously hard-to-please judge, was open about his predictions for the finale (scheduled to air May 19).
The competition has been narrowed down to five: Allison Iraheta, Kris Allen, Matt Giraud, Adam Lambert and Danny Gokey. "It is going to be Adam and somebody," Cowell predicted for the finale. "I would like to see Adam and Danny, because I think they are the best two singers, and at the end of the day that is what should happen."
American Idol's eighth season has been marked by changes. This year, the Wild Card round was reintroduced, the judges' save was used and a fourth judge has been added to the panel. The media is convinced that Kara DioGuardi is on her last leg with the show…but what does Simon Cowell say about it?
"I like Kara. The more I get to know her, the more I like her," Cowell told reporters. "You can't make the same show for ever. You have got to make changes, because people will get bored."
(You can find all the American Idol 8 posts here.)
Read More

| Entertainment Tonight

© Gear Live Inc. – User-posted content, unless source is quoted, is licensed under a Creative Commons Public Domain License. Gear Live graphics, logos, designs, page headers, button icons, videos, articles, blogs, forums, scripts and other service names are the trademarks of Gear Live Inc.