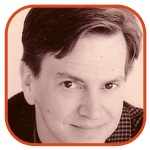 Posted by Tom Mason Categories: Editorials,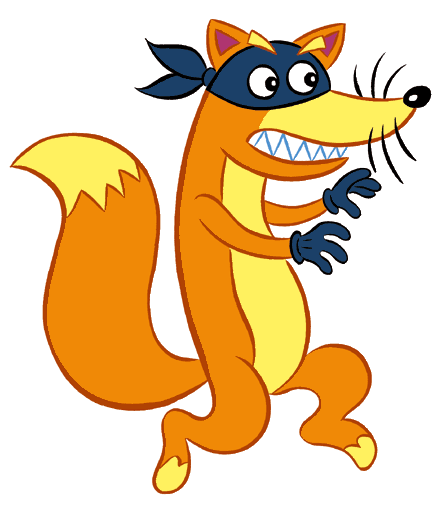 If you've been following the internets all week, you've heard about the alleged fraudster, Rob Granito, who's been passing off the artwork of others as his own and enhancing his credits to brag about work he hasn't done.
Rich Johnston at Bleeding Cool broke the story just before Rob showed up at Megacon to sell his alleged "work." When confronted by angry fans and artists, Rob naturally had a few alleged excuses. We've compiled the best ones below:
10. "I'm not swiping. I'm swipering."
9. "I worked at the DC Comics in my head."
8. "I'm no different than those French cartoonists like Manet and Money."
7. "Who's the internet and why is she angry at me?"
Click to continue reading Top 10 Rob Granito Excuses (Allegedly)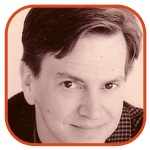 Posted by Tom Mason Categories: Conventions, Editorials, DC Comics, Marvel Comics, Wizard Entertainment,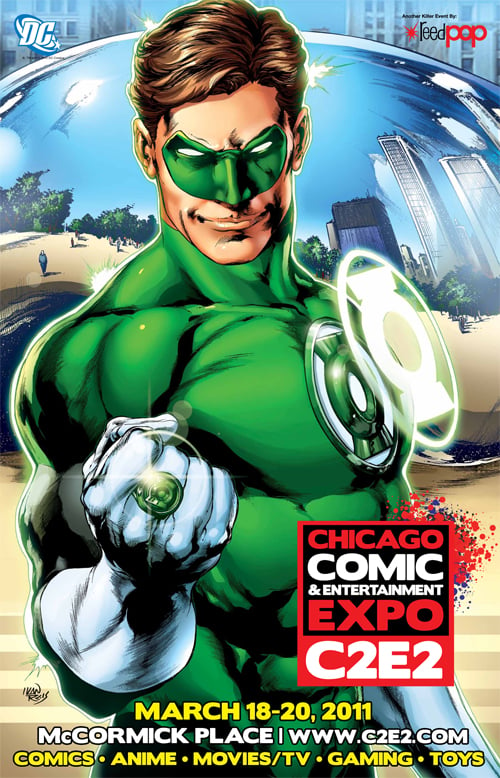 The comic book convention season is in full swing, and that was never more apparent than this weekend in Chicago for C2E2.
Comic fans, cosplayers, celebrities, editors, artists and writers all gathered in a giant nerdpile of awesomeness.
And whenever all those things get together, a lot of chatter is going to take place. Here then are the Top Ten Things We Overheard at C2E2 2011:
10. "That new Wonder Woman costume is epic!"
9. "That new Wonder Woman costume sucks!"
8. "Wasn't C2E2 R2D2's wife?"
7. "This sure smells like San Diego!"
6. "This is really nice carpeting. What? I'm just sayin'!"
5. "At home I can follow Bendis on Twitter. Here I can actually follow Bendis!"
4. "I just saw Wizard World Chicago crying in the bathroom."
Click to continue reading Top 10 Things Overheard @ C2E2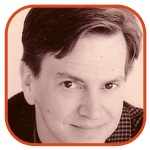 Posted by Tom Mason Categories: Editorials, Marvel Comics,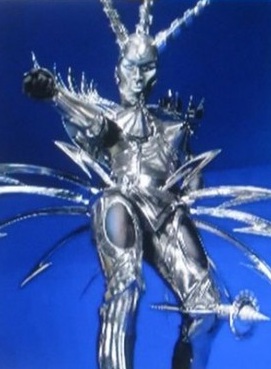 When a comic book title starts to suffer a long decline of sales, the publisher tries to turn things around by bringing in a new creative team.
And apparently when a Broadway musical based on a comic book gets horrible reviews, repeatedly injures its cast, repeatedly delays its official opening night and looks to be a huge embarrassment, they also make some changes.
The producers of the troubled Spider-Man: Turn Off The Dark musical have done just that. They've kicked the original director Julie Taymor to the curb and brought in a new director - Philip William McKinley - and at least one person who is actually familiar with Spider-Man: writer Roberto Aguirre-Sacasa.
They'll be making some changes to the extravaganza and one of our Broadway spies was able to slip me an internal memo of the reworking that's going on prior to the show's latest official opening date sometime in the summer of possibly this year.
Here then are the Top 10 Changes The New Creative Team Is Making To Spider-Man: Turn Off The Dark:
Click to continue reading Spider-Man: Turn Off The Dark Makes Changes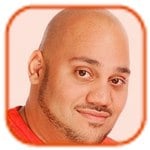 Posted by Andru Edwards Categories: Apple, Editorial, Features, Handhelds,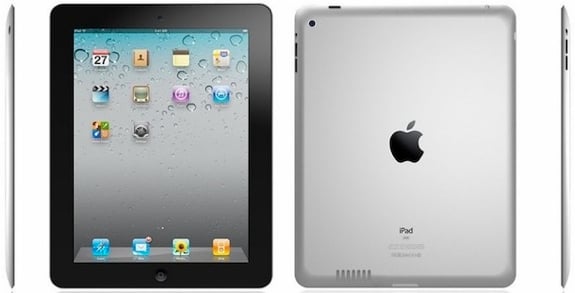 It's been a year since Apple took the wraps off its first tablet. In those past 12 months, the iPad hasn't had too much serious competition, and has easily dominated the tablet market. But with the recent introduction of Google's tablet-specific Honeycomb Android OS on devices like the Motorola Xoom, the tablet space is finally starting to get interesting.
And while other companies like HP, Motorola, and RIM are releasing first-generation tablets, Apple is set to unveil its second-gen iPad tomorrow. The invites have been sent, and the blogosphere is bursting with all sorts of ideas about what the 'iPad 2' might look like. But as anyone who follows Apple knows, nothing is certain until it's unveiled on stage in San Francisco. Here are 11 ways Apple could knock it out of the park with its next iPad:
Add a Verizon 3G iPad
The fact that Verizon started selling the Wi-Fi-Only iPad with a Mi-Fi bundle back in October, and since the iPhone 4 landed at Verizon last month, we can't see a reason why the next iPad wouldn't be available on both AT&T and Verizon. There could be an existing exclusivity agreement where AT&T would get the iPad 2 first, and then Verizon would follow sometime later, but my fingers are crossed that this won't happen.
Even Better, Make it a 4G Verizon iPad
Verizon's 4G network has been up and running since December, and the first LTE phones are expected any day now. Also, if you buy a Motorola Xoom, it comes with the promise of a free future 4G upgrade. Why not the iPad 2? Hopefully, the accompanying data plan wouldn't be prohibitively expensive.
Click to continue reading 10 features we'd love to see in the next iPad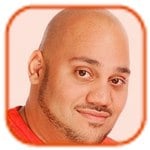 Posted by Andru Edwards Categories: Apple, Editorial, Features, Handhelds,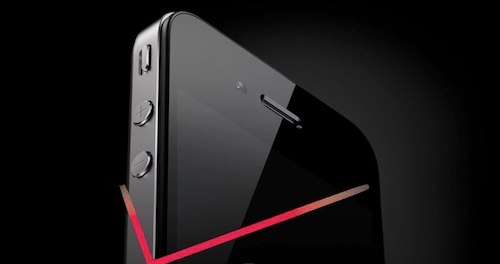 The arrival of the Verizon iPhone 4 has been cause for some celebration among Verizon customers and even some who are already using the phone on AT&T. In fact, virtually every smartphone customer is likely wondering if they should adopt one of the leading smartphones on the U.S.'s most reliable mobile network. These 12 facts may help you decide.
1. The Verizon iPhone is No Thicker or Heavier than the AT&T Model
Apple told me and my examination proves that these phones are like twins (more identical than fraternal). Both iPhones are 9.3 millimeters thick—still among the thinnest smartphones on the market.
2. The Antenna Design is Different for a Reason
It's no accident that the AT&T iPhone 4 and Verizon iPhone 4 antenna bands (around the phones) do not look exactly the same. The differences are hard to notice unless you hold the two phones side-by-side—as I did. The Verizon iPhone uses a CDMA network antenna. In fact, it uses two CDMA antennas (a necessary redundancy for the CDMA network). As a result, there are identical antenna band bar breaks on either side of the phone. By the way, Apple told me that, unlike GSM, the CDMA network actually works to give you a few more seconds of connectivity before the call breaks off completely. In other words, even on the worst connections, you may still be able to recover the call. I never had a bad enough connection to see this in action.
Click to continue reading The Verizon iPhone: 10 things you should know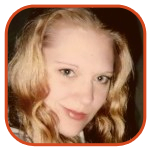 Posted by K.C. Morgan Categories: Comedy, Late Night, Talk Shows, CBS, Video,
Snooki recently appeared on the Late Show with David Letterman to read one of the host's Top 10 lists.
The topic on deck? Her new book, of course.
At least with the power of Letterman's writers behind her, the Snooks is actually funny. Check out the video to hear the list.
Read More

| Perez Hilton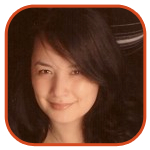 Posted by Veronica Santiago Categories: Box Office, Celeb News, Celebrity Gossip,
Kids are All Right star Mia Wasikowska did more than all right in 2010.
Thanks to her breakout role in Alice in Wonderland, the actress with the hard-to-spell last name managed to land on one of Forbes' year-end lists.
Mia tied with Johnny Depp for second place on the magazine's "Hollywood's Highest-Grossing Actors" chart. Both Alice actors saw their respective film(s) ring up approximately $1.03 billion in total.
Leonardo DiCaprio – with help from Shutter Island and Inception – placed first with $1.1 billion.
Click to continue reading Mia Wasikowska Ranks High on Forbes' Highest-Grosser List
Read More

| Forbes via Daily Mail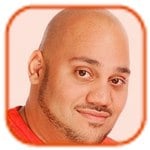 Posted by Andru Edwards Categories: Cell Phones, Wearables, Features, Internet, Mods / Hacks, Software,
Sure, we've given you a list of our top 10 most read stories of 2010, but we figured we'd go a bit more broad than that. We also thought it would be interesting to give you a look at the top ten most read stories on this site this year, period, regardless of what year they were posted. We must say, we're just as surprised as you are at what did (and didn't) make the list! Click on through to check out the full list!
Click to continue reading Top 10 most read Gear Live stories of 2010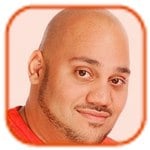 Posted by Andru Edwards Categories: Apple, Handhelds, Rumors,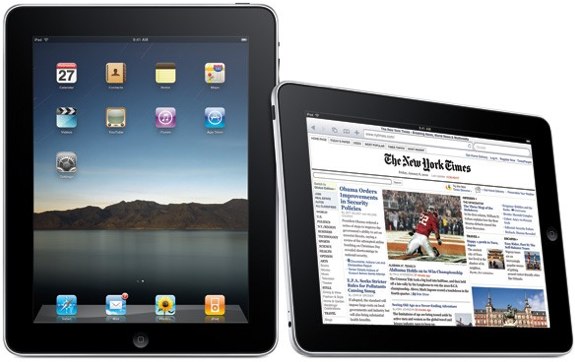 Apple iPad 2 rumors are like the last X-Files movie: we know there's no basis for them, but sometimes..."I Want To Believe."
Apparently, even industry analysts aren't immune to fantasies, with many predicting that the iPad's unborn child will ship roughly 40 million units next year, far more than the first iPad's estimated 12.9 million for 2010, according to iSuppli.
Here are the most prevalent rumors about iPad 2 that have been circulating the Web, along with our take on whether you can believe what you read:
1. There Will Be Three Versions: Wi-Fi, CDMA, and GSM
The first-generation iPad comes in two versions: Wi-Fi-only and GSM (3G), with local carriage limited to AT&T. But upstream component makers apparently told DigiTimes today to expect three versions of the iPad 2, supporting at least or one of: Wi-Fi, GSM, and CDMA. It even found shipment ratios of 3:4:3, respectively, and claims Apple will begin shipping them in January, which, based on this year's iPad supply-chain schedule, would land the iPad 2 in stores by April 2011.
CDMA technology is carried by Verizon, Sprint, MetroPCS, US Cellular and Cricket, though local carriage would probably be limited to just one of them (barring hacking). With an iPad on Verizon's network, it would have even more appeal, and that 40-million-units number is starting to look a bit more realistic.
Our take: Hard to say. Volume was never Apple's greatest concern, but perhaps it has learned a thing or two from locking its U.S. iPhones with AT&T for so long.
Click to continue reading Top 10 rumors about the iPad 2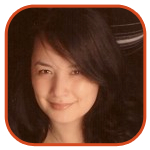 Posted by Veronica Santiago Categories: Gossip, Videos, Hip-Hop & Rap,
We all know quite well that Eminem has a way with words. So is there really a better person to turn to for advice?
In this clip from Friday's Late Show broadcast, the rapper and father takes over David Letterman's Top Ten to mentor the children still up at that late hour.
You can watch a sneak preview of "Eminem Pieces of Advice for the Kids" above.
Read More

| Late Show with David Letterman

© Gear Live Inc. – User-posted content, unless source is quoted, is licensed under a Creative Commons Public Domain License. Gear Live graphics, logos, designs, page headers, button icons, videos, articles, blogs, forums, scripts and other service names are the trademarks of Gear Live Inc.