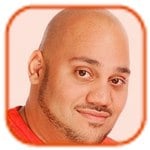 Posted by Andru Edwards Categories: Paramount, Action, Adaptation, Science Fiction, Sequels, Thrillers, Scripts, Upcoming Releases,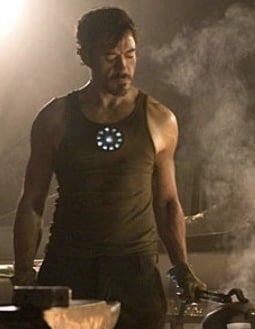 Iron Man 3 will see the superhero "cut off" from The Avengers world. The comic book movie sees Robert Downey Jr. reprise his role as industrialist Tony Stark and his metal-clad alter-ego following the The Avengers film and the plot will see the hero having to survive on his own.
"Iron Man 3 has been structured specifically to be the antidote to The Avengers ... Circumstances in the story separate Tony from having access to anything. We wanted to take Tony back to, metaphorically speaking, the cave from Iron Man, the first half of Iron Man, when he's cut off from the world and needs just focus on his intellects to get himself out of his situation," Marvel Studios President of Production Kevin Feige said, speaking in Empire magazine's latest podcast.
Kevin also revealed the other characters from The Avengers squad - which include Thor (Chris Hemsworth), Captain America (Chris Evans) and Hulk (Mark Ruffalo) - will not feature in the sequel: "In the film he (Iron Man) is not calling Thor, he's not calling Captain America, he can't press a special button to have the helicarrier come rescue him, so I think that'll be a nice complement to the team up of The Avengers."
Click to continue reading Iron Man 3 Will Not Star the Avengers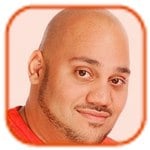 Posted by Andru Edwards Categories: Paramount, Action, Adaptation, Science Fiction, Sequels, Thrillers, Casting, Celeb News, Scripts, Upcoming Releases,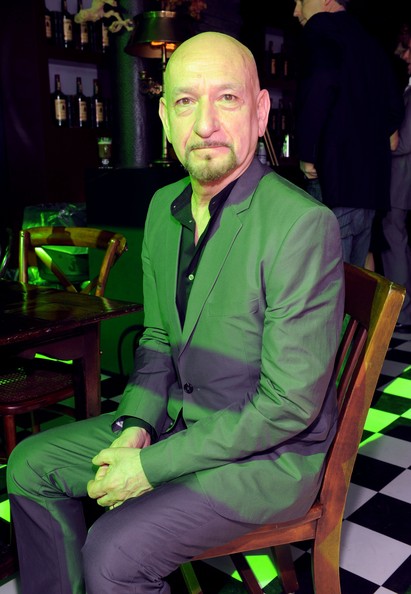 Ben Kingsley is to appear in Iron Man 3. The Hugo actor is in final negotiations to star in the forthcoming Marvel blockbuster as an enemy of Tony Stark/Iron Man - played by Robert Downey Jr. - though the exact details of the character are being kept under wraps.
Variety, however, reports the villain is expected involved in the spread of a virus through nanobots because the film is believed to be loosely based on the 2005 Extremis comicbook series. News of the story arc may disappoint some fans as it had previously been speculated the next movie in the series would see the titular character take on his original archenemy the Mandarin, a wealthy Chinese scientist and martial arts exert who backed the warlord who imprisoned Stark.
Jon Favreau - who directed the first two films in the franchise - had previously expressed an interest in exploring the character, but he has moved on from the series, with Shane Black at the helm of Iron Man 3. Shane is also co-writing the script with Drew Pearce.
Click to continue reading Ben Kingsley to Star in Iron Man 3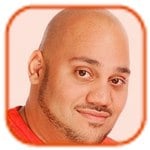 Posted by Andru Edwards Categories: Movies, Videos,
Iron Man. Thor. Captain America. The Incredible Hulk. The Avengers hits theaters on May 4, 2012.
Read More

| FilmCrunch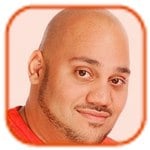 Posted by Andru Edwards Categories: Disney, Action, Trailers, Videos,
Get a look at the first trailer for Marvel's The Avengers - the movie hits theaters May 4, 2012, which can't come fast enough for us!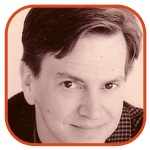 Posted by Tom Mason Categories: Editorials, Marvel Comics,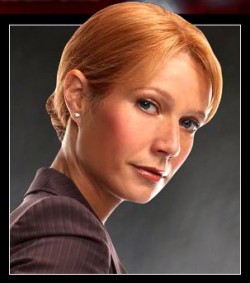 "Hey Cullen! Isabella! Get in the house this instant!"
Did you know that in 2009, according to the folks at Social Security, the most popular names for kids were from vampire fiction? And it's not Dracula, or Vlad, or Alucard or Vampira. That's old school thinking. The new popular names are from Stephenie Meyer's Twilight, the book-and-movie franchise.
Cullen jumped up 300 spots on the list from the previous year, Jacob is #1 for boys, Isabella (the formalized version of Bella) is #1 for girls and Bella is #58. I think it's great that the Twilight series of books and movies has spawned an entire generation of children named after the characters. I hope it means that naming your kids Peaches, Apple, Brooklyn and Pilot Inspektor in lockstep with nutty celebrities is on the outs, and the Twilight franchise as name-generator is in.
Click to continue reading Deep Thoughts: Iron Man and Twilight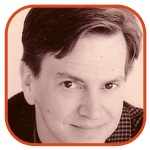 Posted by Tom Mason Categories: Editorials, Interviews, Reviews, Independent, Marvel Comics,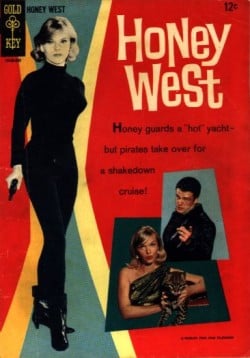 So did you see Iron Man 2 yet? Did you, huh, did you? Two things amaze me about the Iron Man franchise. One is that Robert Downey, Jr. was born to play Tony Stark. There's none of the brooding self-importance that comes with other super-hero movies - Iron Man is serious but it's also fun. The other is that in the right hands - and there are hundreds of right hands on any movie - even a second or third tier super-hero property can be turned into a good movie. If Downey, Jr. was playing Hank Pym in the Ant-Man movie, I'd be there in a minute.
Now while you're saving your money for the Iron Man 2 DVD, here are a few fun things to occupy your eyes and mouse.
Brian Hibbs: I know why people, myself included, like to talk to artists and writers because it's all so cool, but I think more interviews could be conducted with retailers since they are the comic book business. Retailer Brian Hibbs is a very smart guy - I may not always agree with him but he carries a good argument with him and he knows his business. Tom Spurgeon at Comics Reporter gets to the heart of the matter with a lengthy but hugely worthwhile interview.
Click to continue reading Weekend Reading: Iron Man, Modesty Blaise and Honey West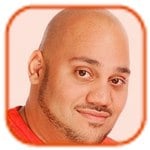 Posted by Andru Edwards Categories: Movies,
Gwyneth Paltrow has accused Robert Downey Jr. of being a bad kisser.
The actress locks lips with the Oscar nominee in Iron Man 2, but the actor - who plays the title character and his alter ego Tony Stark - claims he deliberately toned down the passion to stop their smooch being "weird."
"She said to me that I didn't know what I was doing, like it didn't feel good," he said. "I'm like, 'You know what? First of all, we're all friends, so what would be creepy would be if I was coming off all sexy to you - which by the way, I've done in movies and it creeps them out. So what am I going to creep you out for?'"
Click to continue reading Gwyneth Paltrow Not Happy with Downey's Kissing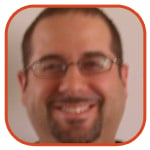 Posted by David Torres Categories: Reviews, Marvel Comics,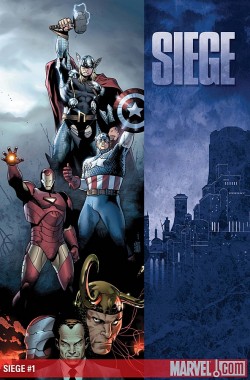 Rating: *** 1/2*
Marvel Comics is promoting their latest blockbuster crossover Siege as a project that has been seven years in the making. It began with Avengers #500 when writer Brian Michael Bendis first took over the title. The storyline was called Avengers Disassembled where the Scarlet Witch went crazy, the Vision was destroyed, and Hawkeye and Ant Man (Scott Lang) were killed off. It was a good story and a huge turning point for the team that left many fans very angry as fan favorite Hawkeye was killed in an unsatisfactory manner and the New Avengers were then launched with a non-traditional lineup which included the Sentry.
As the years have gone by, we've had various crossovers such as Civil War, Secret Invasion, and Dark Reign which further complicated the lives of the Avengers and the Marvel Universe in general. All of this has lead us to Siege, which is a storyline that will focus on Norman Osborn and his Dark Avengers invading Asgard to expel it from the Earth. This was a very good start. Osborn wants power and looks at Asgard as a roadblock. With the assistance of Loki, Osborn is able to get a reason to invade Asgard.
During the Civil War, innocent civilians were killed during an incident involving the New Warriors. Loki is able to replicate a similar incident using the Asgardian Volstagg who battles the U-Foes which results in the death of thousands of civilians at Soldier Field in Chicago. Osborn's Dark Avengers are not too willing to go along with the invasion - especially Ares who promises Osborn if this is a trick of some sort, he will kill him personally.
Click to continue reading Review: Marvel Comics Siege #1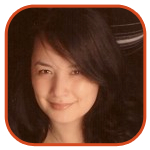 Posted by Veronica Santiago Categories: Paramount, Universal, Action, Adaptation, Adventure, Drama, Period, Remakes, Science Fiction, Sequels, Thrillers, Casting, Trailers, Upcoming Releases,
These two new clips focus on two entirely different types of "heroes." In the first trailer, the central character uses bows as his primary weapons. In the second - well, the tools are a bit more high-tech.
Robin Hood reunites Oscar winner Russell Crowe with his Gladiator director, Ridley Scott, for a retelling of the famous 13th century-tale. The film, which promises to give us "The story behind the legend. The hero behind the outlaw," also features Cate Blanchett as Lady Marion, the outlaw's love interest, and Mark Strong (Sherlock Holmes) as Sir Godfrey.
Robin Hood opens on May 14.
Click to continue reading First Look: Iron Man 2, Robin Hood Trailers
Read More

| New York Post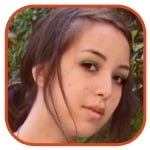 Posted by Robin Paulson Categories: Movies, Marvel Comics,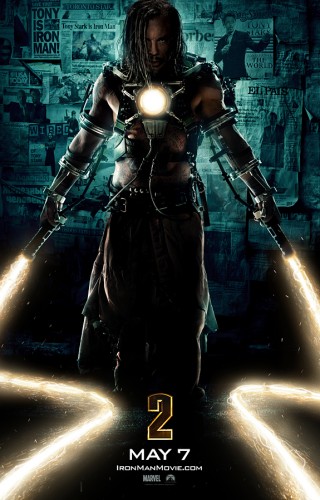 First we got a glimpse of Iron Man 2's War Machine; now Paramount has released an image of Mickey Rourke as Ivan Vanko a.k.a. Whiplash.
Set against a backdrop of newspaper clippings centering on Tony Stark's nontraditional superhero reveal that he was Iron Man, Rourke doesn't don a mask as the Russian criminal (at least, we have yet to see an alternate costume change for this character) but does not look any less menacing and crazed.
Are you buying Rourke's portrayal so far?
Read More

| Splash Page

© Gear Live Inc. – User-posted content, unless source is quoted, is licensed under a Creative Commons Public Domain License. Gear Live graphics, logos, designs, page headers, button icons, videos, articles, blogs, forums, scripts and other service names are the trademarks of Gear Live Inc.