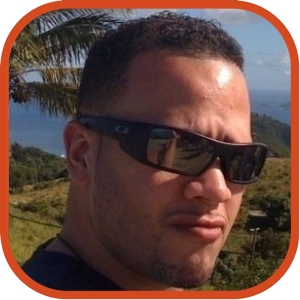 Posted by Jason Diaz Categories: Hardware, PlayStation 3, Sony,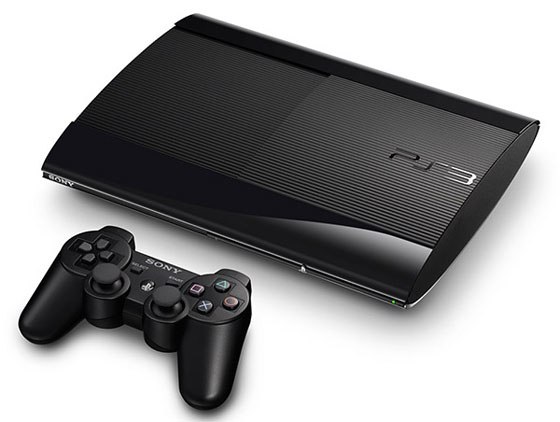 Seems like Sony is obsessed with slim, and really, who isn't nowadays? Accordingly, Sony's new iteration of the PS3 is about to lose even more weight compared to the previous PS3 Slim model. Yes, you read that right. This is Sony's second attempt at trimming the fat from its current generation home game console. Why is Sony doing this for a stationary device? No clue. Perhaps, it's for those who like the flexibility of taking their console to different rooms throughout the house. The new PS3 Slim boasts a 25% smaller footprint and is supposedly 50% lighter than the current slim model. Moreover, there are two storage capacities and it comes in white and black. These newer models will ditch the slide-in disc drive and will instead use a slide-out tray. Consoles are expected to go on sale in the fall: A 250GB model will go on sale September 25th for $269, which will include Uncharted 3. The 500GB model will include Assassins Creed 3, which will be available October 30th for $299.
Perfect, just in time for a PS4…JK.
Read More

| PlayStation Blog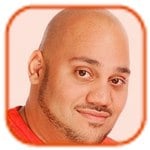 Posted by Andru Edwards Categories: Microsoft, Xbox 360, Xbox Live,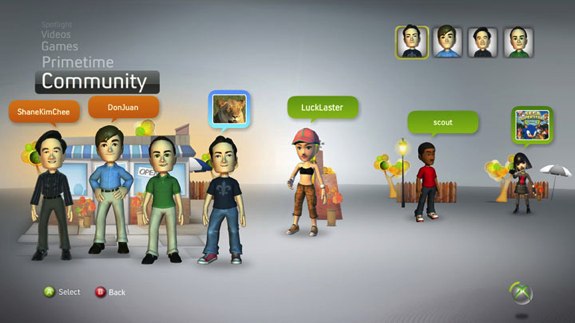 At the Tokyo Game Show, Microsoft finally let everyone in on the date that their current Xbox experience would be ending, and the New Xbox Experience would be, er, beginning. We knew it would be coming in the fall, but the firm date is November 19th. We hope you're ready to spend hours working on that perfect Avatar, because we are going to so own you in 1 vs. 100, despite having never seen it on television. The New Xbox Experience will go live for all Xbox 360 gamers across the world at the same time - no staggered launch here, folks. We must admit, we're looking forward to it.

Posted by Steve Van Neil Categories: Accessories, Hardware, PlayStation 3, Sony,
At Sony's pre-TGS press conference, Kaz Hirai announced that rumble is coming back to the PS3 in a big way, in the form of the new DualShock 3 controller. Gamers have been clamoring for force feedback ever since Sony first unveiled the PS3's Sixaxis controller sans rumble. We just couldn't properly enjoy shooting aliens without the little vibration telling us that we were shooting aliens. At any rate, Sony heard the call and is making amends.
"We have not made any changes to its outward appearance and design, but it does have vibration," Hirai said. And fear not, motion control fans…the waggle feature isn't going anywhere. The wizards at Sony have found a way to include both features.
Which brings us to the catch: the DualShock 3 will be available this year, but only in Japan. Everyone else will have to wait until next Spring.
Read More

| Eurogamer

Posted by Christopher Sasaki Categories: Nintendo, Nintendo DS, Role Playing Games, Square Enix,
Website Kotaku is indicating that in contrast to past shows, Nintendo will be exhibiting at the upcoming Tokyo Game Show. Typically the company has maintained its own separate shows, preferring to have an exclusive arena to advertise their upcoming software and hardware. This year, though, will apparently bring Nintendo to the show floor; according to Kotaku, the company is committing to this presence largely due to Square Enix showing off Dragon Quest IX for the Nintendo DS. This huge event, apparently, is enough to overcome Nintendo's general avoidance of the show; having Nintendo and the latest Dragon Quest at the show may mean mayhem for show attendees.
Read More

| Kotaku

Posted by Christopher Sasaki Categories: Hardware, PlayStation 3,
Speaking with Gamesindustry.biz, Sony of Europe has issued a complete denial of any overheating problems with the Playstation 3. Now, one could understand if Sony stated that gamers won't have problems with the PS3 once they get their console home, but the statement includes this:
As could be seen on the TGS floor by the tens of thousands of media and public attendees, both the hardware and software worked flawlessly
This statement would seem to be categorically untrue, unless the images of the Tokyo Game Show worker attempting to cool off an overheating Playstation 3 with a clip-on fan have some other explanation. Many people have reported that the facility for the Tokyo Game Show was unbearably hot, due to the large amounts of hardware present, lack of any real air conditioning, and the massive swarms of bodies. So one could expect that ambient temperatures would be higher than a normal operating environment, and this would cause issues with the hardware. But to claim that there were no issues, when problems were reported by Kotaku and others seems laughable.
Read More

| GamesIndustry.biz

Posted by Brian Viele Categories: Corporate News, Home Entertainment, Video Games,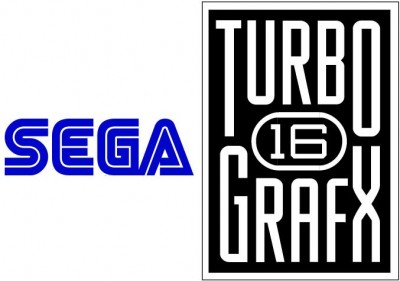 The Playstation 3's price cut isn't the only new information coming out of the Tokyo Game Show from Sony. It is well known that the PS3 will support some backwards compatibility with PSOne and PS2 games, but now it has been announced that the PS3 will also be able to play Sega Genesis and TurboGrafx games. The games are likely going to be media downloads, but it may be possible that CD's or DVD's will become available including packages of games. Man it'd be cool to play the Sonics all over again! I wonder if 32X, SegaCD, Saturn and Dreamcast games will be added to the list.
I think Nintendo should be a little more hush-hush with their ideas in the future. They announced their motion sensitive controller, so Sony updated theirs to incorporate motion sensitivity. The Wii was announced to play older Nintendo games, and Sony again follows suit with old Sega and TurboGrafx games. Microsoft even jumped on this wagon by starting to offer old arcade games for download on XBOX Live. Being a Genesis and even Master System fan, I am extremely excited about this news, but a little upset that it took an idea from Nintendo to get Sony to add this functionality.
Read More

| Daily Tech

Posted by Brian Viele Categories: HDTV, Home Entertainment, Microsoft, Movies, Video Games,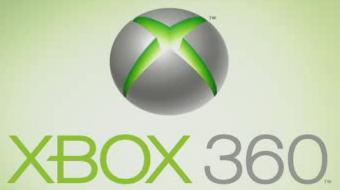 Some info from the Tokyo Game Show 2006 has stated that the XBOX 360 will receive 1080p support (1920x1080) through a dashboard update coming this year. Current games and even DVD's will be up-converted to this extended resolution, but no native 1080p content has been announced yet. I would imagine that the update is namely due to the upcoming release of the HD-DVD add-on which supports 1080p media. It is also a good tactic to take away some of the hype from the PS3 being released in November, which will support 1080p. Now if they would only add an HDMI port to the thing, it'd be a true HD machine!
Read More

| Playfeed

Posted by Christopher Sasaki Categories: Hardware, Xbox 360, Xbox Live, Xbox Live Arcade,
Microsoft just conducted their Tokyo Game Show presentation, and Kotaku was able to live-blog the event. Some of the key announcements include:
Core System, Hard Drive, Live Vision Camera, and Wireless Headset availability on November 2nd
HD DVD drive to be available on November 22nd, for 20,790 Yen (~$176)
HD DVD drive will support full 1080P.
Xbox Live Arcade Titles: Yie Ar Kung Fu to be Japan exclusive. Gyruss, Rush'n Attack, New Rally-X also announced for Live Arcade.
Dead or Alive Xtreme 2 will ship November 15 in the US and November 22 in Japan
Peter Moore promises 50 exclusive titles for Japanese market
Tri-Ace's upcoming Infinite Undiscovery gameplay was not shown
Kotaku has a bunch more detail from the conference. It certainly looks like Microsoft is still actively trying to penetrate the Japanese market, but even with all the hardware and software announcements, they still do not have a really compelling offering for the Japanese gamer.
Read More

| Kotaku

Posted by Christopher Sasaki Categories: Action, Fighting, PlayStation 3, Screenshots, Simulation, Sports,
Ahead of the upcoming Tokyo Game Show, Sony has released a ton of high resolution screen shots from some of the games they will be showing at the Tokyo Game Show, and Game Watch has them all online. Many of the screens look like 720P screen grabs. Among the new screen shots shown are a couple of shots of a game tentatively titled Afrika. Lair, the dragon-based action adventure was also updated, and apparently the game is now supporting the Playstation 3 tilt controller. Gamers can also check out screen shots of the upcoming Unknown Realms title from Game Republic and Formula One Championship. Finally, Sony also released a bunch of screens for both Heavenly Sword and MotorStorm. MotorStorm and Formula One both look remarkable well-detailed at this point, and the action shots of Heavenly Sword also show promise. Of course, one can not determine framerate from a still, but the games do look like they are in better shape than Sony's hardware production.
Read More

| Afrika
Read More

| Lair
Read More

| Unknown Realms
Read More

| Formula One Championship
Read More

| Heavenly Sword
Read More

| MotorStorm via Game Watch Japan
© Gear Live Inc. – User-posted content, unless source is quoted, is licensed under a Creative Commons Public Domain License. Gear Live graphics, logos, designs, page headers, button icons, videos, articles, blogs, forums, scripts and other service names are the trademarks of Gear Live Inc.