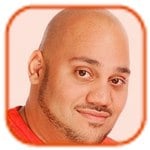 Posted by Andru Edwards Categories: Full Episodes, Gizmatic, Features, HDTV, Home Entertainment, Podcasts, Videocasts, Videos
In this episode we open up the TiVo Premiere Elite. The Premiere Elite is the first quad-tuner TiVo device, which enables you to record up to four separate programs at once, with the option to watch a fifth already-recorded show. In addition, it's dual core powered, which makes it much faster than the regular TiVo Premiere, and it packs in a 2 TB hard drive, enough to record over 300 hours of HD video. To better work with certain cable TV systems, its got MoCA networking support, and can stream content (rather than having to copy) between TiVo units.
If you're interested, you can pick up the TiVo Premiere Elite now on Amazon.
Big thank you to GoToMeeting and JackThreads for sponsoring the show - be sure to check them out! As for JackThreads, we've got exclusive invite codes that give you $5 to use towards anything you'd like.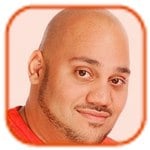 Posted by Andru Edwards Categories: Features, HDTV, Home Entertainment

The TiVo Premiere Elite was released this week, and many have been wondering if the only changes are the addition of a couple of tuners, and more hard drive space. Well, as it turns out, one immediately noticeable difference is just how fast the Elite is when compared to the non-Elite TiVo Premiere. In fact, it boots up in half the time, and you can move through the menus virtually lag-free. A thread on the TiVo Community forum goes into detail on what we know about the Elite so far:
Newer 14.9 software (instead of 14.8)
Newer kernel revision 2.6.18 buildmaster93 (instead of buildmaster64)
Newer GCC 4.2.0 compiler used (instead of 3.3.4)
1024 MB of RAM (instead of 512 MB)
SMP support enabled during boot process (instead of ?)
Quad Tuner support (instead of dual cable & dual OTA)
After the break, we've got the full breakdown of what each of those changes means, and how they make the Elite a powerful and worthwhile beast. If you're interested, you can pick up the TiVo Premiere Elite now on Amazon.
Click to continue reading Why the TiVo Elite is so much faster than the TiVo Premiere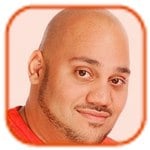 Posted by Andru Edwards Categories: HDTV, Home Entertainment

TiVo's four-tuner Premiere Elite box is now available. Some were able to grab them over the weekend, prior to the official launch, and have been digging deep into the system to find changes, improvements, and bugs. The big rumor is that this TiVo is packing dual core support, and also makes multi-room Premiere-to-Premiere streaming a reality (so, no more needing to copy a show from one box to another.) There were a bunch of features that seemed to go missing, but we're guessing they've been lit up today alongside the launch of the box.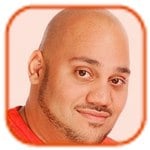 Posted by Andru Edwards Categories: Editorial, Home Entertainment

I've been a TiVo fan for many years, and a subscriber for about ten of those years. I've had various TiVo machines and have been happy with the performance of my HD TiVo. But like any tech-geek, I'm always interested in what's new.
The TiVo Premiere, released last year, intrigued me because of its HD interface, improved UI, larger storage capacity, and 1080p support. The specs sounded great and I was ready to upgrade my system, but as it approached time to pull the trigger, I began hearing stories of sluggish UI performance. Threads posted on TiVoCommunity.com indicate that the second core of the dual-core processor is disabled for stability reasons, thus crippling its Flash-based interface.
This week, TiVo announced the Premiere Elite ($499), which features four tuners and 2 terabytes of storage. Will it have a better processor that will take advantage of the HD UI or will it be more of the same? Unfortunately, I have a hunch that it will be more of the same.
Click to continue reading TiVo Premiere Elite: TiVo's swan song?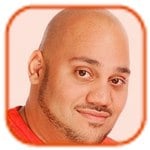 Posted by Andru Edwards Categories: Home Entertainment

TiVo is continuing their course of being one of the absolute slowest hardware companies out there between product cycles with the announcement of the TiVo Premiere Elite. What's makes the Elite different from the Premiere XL? Well, for starters, this thing has four tuners, so it can record up to four different programs at once. You can watch any of the four, or view a fifth already-recorded program, so that's pretty nice. It's also got a 2 TB hard drive in it, which can hold up to 300 hours of programming. Like the XL, it's THX-certified, which probably doesn't mean much to many people out there, but hey--it's a nice-to-have. The one thing about the Elite is that, despite the name, it actually can only record digital cable and FiOS programming. No over-the-air or analog access here.
No launch date has been set for the TiVo Premiere Elite, but we do know that when it launches, it'll cost $499. Service will be extra, and you can choose the $19.99 per month plan or the $499 lifetime plan.
Read More

| Premiere Elite Product Page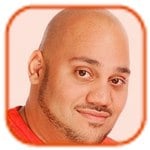 Posted by Andru Edwards Categories: HDTV, Home Entertainment

This morning TiVo has announced their new TiVo Premiere Q and TiVo Preview boxes, alongside an update for the TiVo iPad app. Unfortunately for TiVo fanatics, the new hardware won't be available for direct sale, which is a shame. The Premiere Q is a four-tuner device that can also stream video to up to three other TiVo boxes on the same network, including the new TiVo Preview, which lacks a built-in hard drive and only functions as a TV viewing box and streaming client. The new TiVo app will hook in to your cable providers video on demand services, and will let you flick that over to your TiVo for viewing. This is all well and good, but the fact that the Premiere Q and Preview will be relegated only to cable company rollouts, coupled with the fact that there will be only two of those partnerships at first (RCN and Suddenlink,) mean that this is more of a non-announcement from where we sit than anything else. It's like they're teasing us!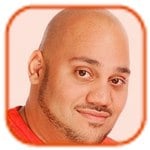 Posted by Andru Edwards Categories: Corporate News, Home Entertainment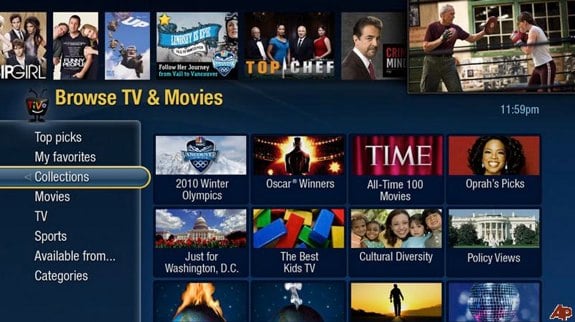 If you're a TiVo Premiere owners with Comcast Xfinity service, you've got one more reason to be excited, as the companies have announced that they're bringing Xfinity On Demand programming directly into the TiVo Premiere interface. One of the main gripes many have with TiVo is that, if you want to enjoy On Demand and Pay-Per-View content, you still need a cable box from your provider, since the TiVo can't access that stuff. This agreement changes that a bit. Soon, if you are one of the many Xfinity customers out there, you'll be able to browse the On Demand content right on your TiVo. They don't make mention of PPV specifically, but even if that isn't a part of this, you can always order those by phone as well. Given those two facts, this will make it possible for a TiVo Premiere box to serve as your only cable box, which can knock off as much as $20 per month from your cable bill, depending on your location.
Of course, since both TiVo and Comcast and two of the slowest moving companies in existence, this is going to be a slow, gradual rollout. They are going to start with the largest markets, with the first expected to be the San Francisco Bay Area, with additional markets to follow. No timeline or anything has been given.
Any Xfinity customers excited about this?
Read More

| TiVo Blog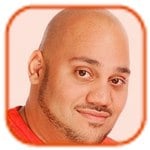 Posted by Andru Edwards Categories: Entertainment, iPad Apps, New Apps, Free Apps
TiVo on Tuesday unveiled an iPad app that will allow TiVo Premiere owners to use their Apple tablet as a remote and TV guide.
The TiVo Premiere App for the iPad provides access to all the content available on the set-top box - from TV listings and your DVR queue to show information and social-networking link-ups.
The app will provide access to live TV and DVR recordings; to watch, just swipe and the show will start playing on the TV. When you're away, use the app to set up a TiVo recording.
The bottom menu includes several options, including Info, Guide, My Shows, Browse, and Manage. For more info about a show or celebrity, the TiVo app lets you explore biographical information without interuppting the show on the TV. To discuss what you're watching, the app provides a link to Twitter and Facebook.
There is also an advanced remote icon, which brings up a traditional remote interface. Slide your finger along the bottom of the screen to fast forward or rewind TV content.
To access, download the free app from the App Store and enter the key from your TiVo box. Users must have a TiVo Premiere or TiVo Premiere XL box and an active, paid TiVo subscription.
Read More

| TiVo App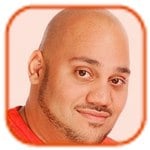 Posted by Andru Edwards Categories: Accessories, Home Entertainment, Storage, Men, Techies, Under $250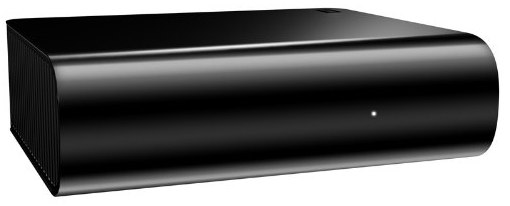 Okay, let's keep it real for a moment with this next entry in our 2010 Holiday Gift Guide. We know more and more people are using DVRs these days, whether it's something like a TiVo, or one of the ones leased from a cable company. The one thing that we hear time and time again is that the hard drives inside these things are simply too small to hold any substantial amount of programming, especially when dealing with HD programming. That's where the My Book AV DVR Expander comes in. You simply connect this bad boy to your DVR (it supports a ton of them from TiVo, DirecTV, Dish, Scientific Atlanta, Motorola, and the list goes on) and give it a few minutes to get calibrated, and you've instantly added 150 hours of high definition storage to your setup. If you know any TV buffs, we'd recommend something like this for the holidays.
The Western Digital My Book AV DVR Expander usually sells for $127.60, but Amazon's got it for $119 right now, a savings of 7%.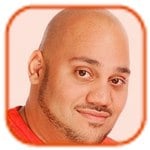 Posted by Andru Edwards Categories: Home Entertainment, Internet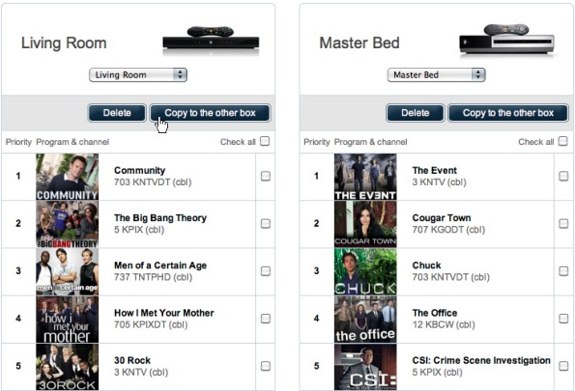 We don't know what took them so long, but TiVo just announced the availability of their new online Season Pass Manager tool, which allows you to manage your season pass subscriptions right from your browser. Even better, if you have multiple TiVos, you can transfer subscriptions between the two. This feature is long overdue, and should have launched alongside the release of the TiVo Premiere—but hey, that thing has enough problems on its own, and maybe that's what TiVo has been spending their time on, because it sure could use a bunch of optimizations so it isn't seen as a half-baked product anymore.
Read More

| TiVo Season Pass Manager

© Gear Live Inc. – User-posted content, unless source is quoted, is licensed under a Creative Commons Public Domain License. Gear Live graphics, logos, designs, page headers, button icons, videos, articles, blogs, forums, scripts and other service names are the trademarks of Gear Live Inc.