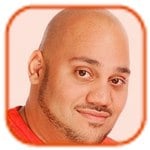 Posted by Andru Edwards Categories: Home Entertainment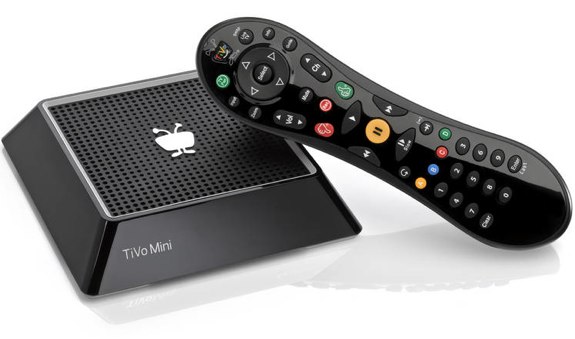 TiVo has finally launches the TiVo Mini, the first DVR extender offered by the company. Previously offered through a partnership to Suddenlink customers, the TiVo Mini allows the user to stream content from a TiVo Series 4 unit (either a Premiere 4 or XL4,) thus allowing you to view your recorded TiVo content on a television where you don't have a TiVo in the mix. You'll also have to make sure you can plug the TiVo Mini into Ethernet or MoCA, as that's another requirement--no Wi-Fi here. Additionally, you can also stream live TV to the mini as well, provided that one of your four tuners is available and free. Lastly, the Mini will also provide access to other services that tie into TiVo, like Netflix, Hulu Plus, and Pandora. Think of it as a TiVo Stream, but for another television instead of for your iOS devices.
You can pick up the TiVo Mini now for $99.99, and you'll have to pay a monthly subscription fee of $5.99 to use it. Alternatively, you can pay a one-time fee of $149.99 for a lifetime subscription, making the TiVo Mini actually cost $249.98.
Read More

| TiVo Mini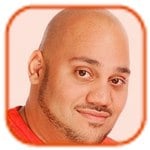 Posted by Andru Edwards Categories: Corporate News, Home Entertainment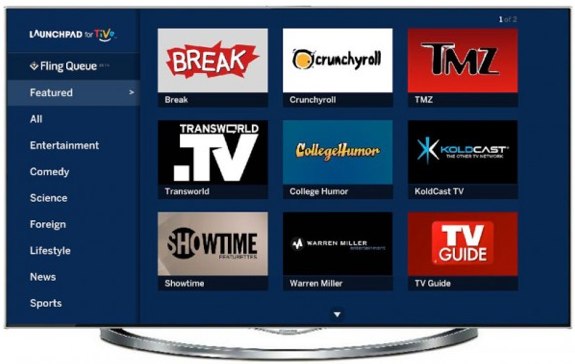 TiVo has announced that the Flingo suite of streaming apps is now available on TiVo Premiere boxes. If you're unfamiliar with what this means, Flingo basically provides multiple channels of streaming video content, including programming from A&E, History Channel, TMZ, Showtime, and about 200 other content sources, alongside 70 apps. Flingo will also be creating exclusive content apps specifically for the TiVo Premiere through "Launchpad for TiVo." "People are demanding access to online streaming content from the comfort of their own living room, and TiVo's offerings has evolved to support that demand," Tara Maitra, SVP and general manager of content and media sales at TiVo Inc., said in a statement.
In a way, this is like turning your TiVo into a Roku set top box. We'll be checking it out later today.
Read More

| MarketWire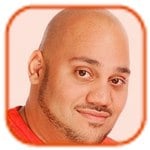 Posted by Andru Edwards Categories: Apple, Home Entertainment, Product Reviews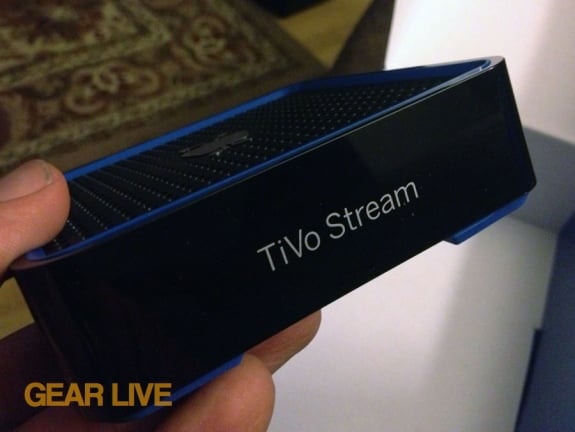 If there's one thing that was a glaring omission from the official TiVo iOS apps, it was the fact that they couldn't connect to the TiVo on your local network to allow you to watch content on your smartphone or tablet. Well, all that has changed with the release of the TiVo Stream. What is the TiVo Stream? Well, as you can probably guess from the name, TiVo Stream allows you to stream recordings from your TiVo Premiere DVR directly to up to three iOS devices on the same network (or four if you happen to have more than one TiVo Premiere box), simultaneously. Additionally, it also allows you to transfer recording to your iOS device for viewing when you are off the network. It's an ambitious device that provides a feature that many have been clamoring for, and it sells for $129. So, is it worth the additional investment? We've given you a look at the TiVo Stream hardware, now join us for our full TiVo Stream review for the answer.
Click to continue reading TiVo Stream review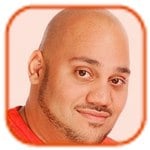 Posted by Andru Edwards Categories: Accessories, Apple, Features, Galleries, Home Entertainment, Portable Video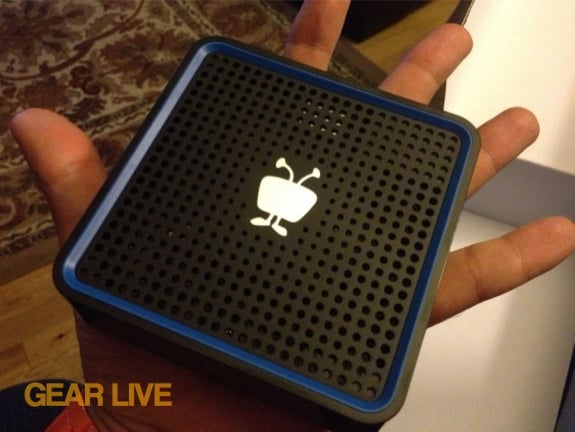 If you own both a TiVo Premiere DVR and any iOS device (especially an iPad,) you should take a moment to check out the new TiVo Stream if you haven't already. What is TiVo Stream? In short, it's a device to connect to your home network that allows you to stream your recorded TiVo shows to your iPhone, iPod touch, and iPad--up to four devices at a time. Additionally, you can also copy over shows from your DVR to watch on the go. Our TiVo Stream review will be out later this morning, but for now, we've got a few images for you in our TiVo Stream unboxing gallery. You can pick up TiVo Stream for $129.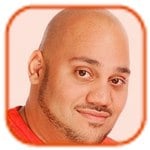 Posted by Andru Edwards Categories: Accessories, Apple, Home Entertainment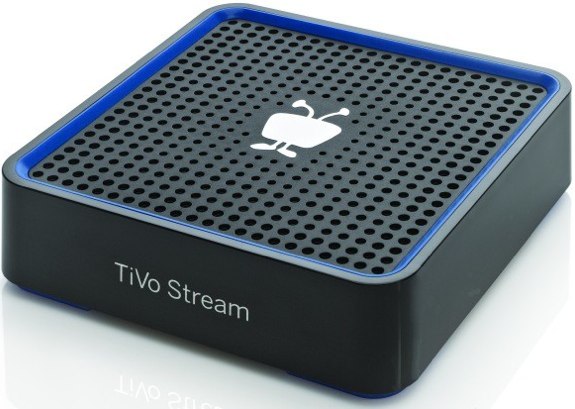 TiVo has announced its latest product, the TiVo Stream. Set to hit stores on September 6, the TiVo Stream is a network transcoder device that will allow users to stream content directly from a TiVo Premiere unit over to portable and mobile devices. At launch, the Stream with work exclusively with iOS devices, so if you own an iPhone, iPad, or iPod touch, you'll be able to use up to four of those devices at once to watch content from your TiVo box, without the hassle of interrupting someone who's doing it old-school and watching TV on the couch. You'll be able to pick up the TiVo Stream for $129.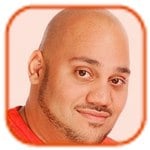 Posted by Andru Edwards Categories: Corporate News, Home Entertainment, Hot Deals, Storage

TiVo has just announced that its replacing the 320 GB TiVo Premiere with a newer 500 GB model, netting buyers an additional 65% more storage. The new units start shipping on March 25th. In addition, the company has also lowered prices on the rest of its hardware lineup, as well as on the service plans as well. Here's the new pricing for the Premiere, Premiere XL, and Premiere Elite:
As for the service plans, here are the new, lower costs:
The TiVo monthly service fee is now $14.99 per month, with a one-year commitment, making it lower on a monthly basis than most cable offerings
Multi-service discount pricing is now $12.99 per month
The new 500 GB TiVo Premiere can be purchased in stores, or directly from TiVo.com.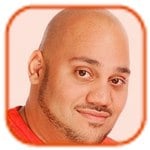 Posted by Andru Edwards Categories: HDTV, Home Entertainment, Family, Men, Techies, Under $500

Our 2011 Holiday Gift Guide for the day is the TiVo Premiere Elite. What makes this TiVo so much more special than its predecessors? Well, for starters, this thing has four tuners, so it can record up to four different programs at once. You can watch any of the four, or view a fifth already-recorded program, so that's pretty nice. It's also got a 2 TB hard drive in it, which can hold up to 300 hours of HD programming. If you've got someone in your life who loves film and television, but hates those horrible UIs on the cable company DVR, this is the thing to get.
You can pick up a TiVo Elite for $494 on Amazon.
Read More

| TiVo Premiere Elite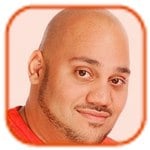 Posted by Andru Edwards Categories: Full Episodes, Gizmatic, Features, HDTV, Home Entertainment, Podcasts, Videocasts, Videos
In this episode we open up the TiVo Premiere Elite. The Premiere Elite is the first quad-tuner TiVo device, which enables you to record up to four separate programs at once, with the option to watch a fifth already-recorded show. In addition, it's dual core powered, which makes it much faster than the regular TiVo Premiere, and it packs in a 2 TB hard drive, enough to record over 300 hours of HD video. To better work with certain cable TV systems, its got MoCA networking support, and can stream content (rather than having to copy) between TiVo units.
If you're interested, you can pick up the TiVo Premiere Elite now on Amazon.
Big thank you to GoToMeeting and JackThreads for sponsoring the show - be sure to check them out! As for JackThreads, we've got exclusive invite codes that give you $5 to use towards anything you'd like.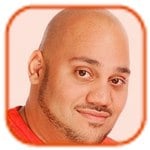 Posted by Andru Edwards Categories: Features, HDTV, Home Entertainment

The TiVo Premiere Elite was released this week, and many have been wondering if the only changes are the addition of a couple of tuners, and more hard drive space. Well, as it turns out, one immediately noticeable difference is just how fast the Elite is when compared to the non-Elite TiVo Premiere. In fact, it boots up in half the time, and you can move through the menus virtually lag-free. A thread on the TiVo Community forum goes into detail on what we know about the Elite so far:
Newer 14.9 software (instead of 14.8)
Newer kernel revision 2.6.18 buildmaster93 (instead of buildmaster64)
Newer GCC 4.2.0 compiler used (instead of 3.3.4)
1024 MB of RAM (instead of 512 MB)
SMP support enabled during boot process (instead of ?)
Quad Tuner support (instead of dual cable & dual OTA)
After the break, we've got the full breakdown of what each of those changes means, and how they make the Elite a powerful and worthwhile beast. If you're interested, you can pick up the TiVo Premiere Elite now on Amazon.
Click to continue reading Why the TiVo Elite is so much faster than the TiVo Premiere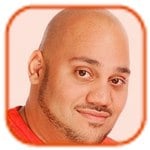 Posted by Andru Edwards Categories: HDTV, Home Entertainment

TiVo's four-tuner Premiere Elite box is now available. Some were able to grab them over the weekend, prior to the official launch, and have been digging deep into the system to find changes, improvements, and bugs. The big rumor is that this TiVo is packing dual core support, and also makes multi-room Premiere-to-Premiere streaming a reality (so, no more needing to copy a show from one box to another.) There were a bunch of features that seemed to go missing, but we're guessing they've been lit up today alongside the launch of the box.
© Gear Live Inc. – User-posted content, unless source is quoted, is licensed under a Creative Commons Public Domain License. Gear Live graphics, logos, designs, page headers, button icons, videos, articles, blogs, forums, scripts and other service names are the trademarks of Gear Live Inc.