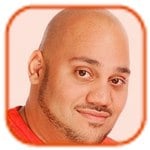 Posted by Andru Edwards Categories: Features, Home Entertainment, Videocasts,
TiVo has released it's new Series5 DVRs in the Roamio line, and in this episode we open up the TiVo Roamio Pro! The Roamio Pro sports 6 tuners, allowing it to record up to 6 HD shows at a time, and has a 3TB hard drive, allowing it to store up to 450 hours of HD content. Even better? The new Roamio Plus and Pro both have TiVo Stream capabilities built right in, allowing you to watch your recordings on your iOS device, and soon, Android as well.
TiVo also redesigned the look and feel of the DVRs, as well as adding a bunch of color to the packaging. We give you a look at it all, as well as the new TiVo RF remote control.
Here are links to all the new TiVos:
Don't forget to subscribe to Gear Live on YouTube!
Click to continue reading Unboxing Live 122: TiVo Roamio Pro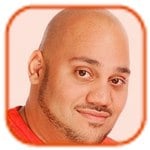 Posted by Andru Edwards Categories: Apple, Home Entertainment,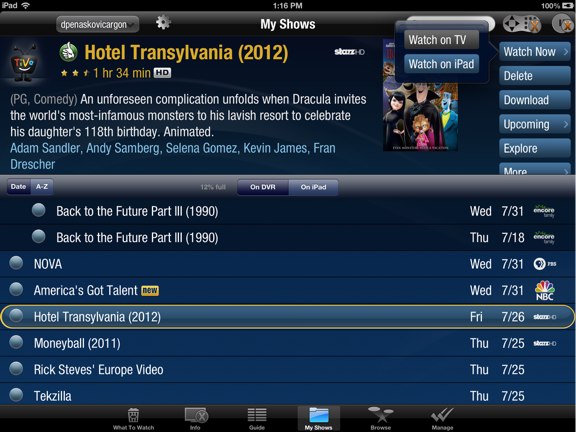 If you're the owner of a TiVo Roamio Pro or Roamio Plus DVR, out-of-home streaming (a.k.a. TiVo's holy grail) has finally arrived, letting you stream and download content from your TiVo to your iPhone, iPod touch, or iPad when you're away from home. Even better? You can also access one of your tuners for live television watching remotely as well, so when you're away from home and wanna watch the big game live, you can do so. For now, out-of-home remote streaming requires that your iOS device be connected to Wi-Fi, but LTE streaming is definitely in the cards, set to launch in 2014.
"Until now, your shows have been locked up in your set top box at home," said Jim Denney, Vice President of Product Marketing at TiVo. "Now with a TiVo Roamio DVR, whether it's a hotel in Denmark, the waiting room at the dentist office, when you're stuck at the airport, or at the gym, out-of-home streaming gives you the level of choice, control and freedom that consumers have come to expect from TiVo."
Out-of-home viewing requires a software update, which begins rolling out to TiVo Roamio Pro and Roamio Plus users today. If you have a base-model TiVo Roamio, you'll need a TiVo Stream in order to enable out-of-home streaming (support for out-of-home for the TiVo Stream is set to roll out next month.) As mentioned, remote TiVo streaming works only on Apple iOS device, and they've gotta be running iOS 5.1 or higher. Android users, don't worry, you'll be able to get in on the remote streaming action in Spring 2014 (let's be honest, you're used to watching iOS get the cool stuff first,) alongside the launch of LTE streaming.
You can pick up the TiVo Roamio Plus, TiVo Roamio Pro, TiVo Roamio, and TiVo Stream right now on Amazon.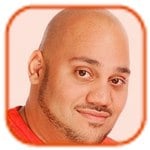 Posted by Andru Edwards Categories: HDTV, Home Entertainment,

TiVo has launched a trio of next-generation Series 5 DVRs in the new TiVo Roamio family. What makes Roamio so much better than Premiere? How about more of everything that people love about TiVo? We're talking more tuners, more space to store your recordings, and even a less expensive service fee. The crowning feature, though, is that the TiVo Roamio boxes have both Wi-Fi and the ability to stream to mobile devices built right in--no need to purchase the TiVo Wi-Fi dongle, or the recently-released TiVo Stream.
It's been almost two years since TiVo released the Premiere Elite line of DVRs, and unlike the previous generation, the improvements in the Roamio line are immediately apparent. TiVo even says that Roamio is, on average, 1.7x faster than the previous TiVos, and that's a welcome change because browsing through the menus was a time-consuming experience at times. We go through all three Roamio DVRs after the break, but if you've been waiting for them and just want to buy now, here are the links:
Click to continue reading TiVo Roamio: Up to 6 tuners, 450 hours storage, remote streaming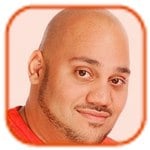 Posted by Andru Edwards Categories: Apple, Home Entertainment, Product Reviews,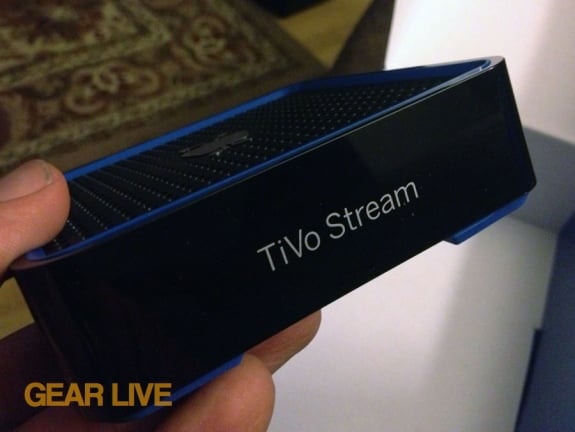 If there's one thing that was a glaring omission from the official TiVo iOS apps, it was the fact that they couldn't connect to the TiVo on your local network to allow you to watch content on your smartphone or tablet. Well, all that has changed with the release of the TiVo Stream. What is the TiVo Stream? Well, as you can probably guess from the name, TiVo Stream allows you to stream recordings from your TiVo Premiere DVR directly to up to three iOS devices on the same network (or four if you happen to have more than one TiVo Premiere box), simultaneously. Additionally, it also allows you to transfer recording to your iOS device for viewing when you are off the network. It's an ambitious device that provides a feature that many have been clamoring for, and it sells for $129. So, is it worth the additional investment? We've given you a look at the TiVo Stream hardware, now join us for our full TiVo Stream review for the answer.
Click to continue reading TiVo Stream review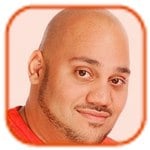 Posted by Andru Edwards Categories: Accessories, Apple, Features, Galleries, Home Entertainment, Portable Video,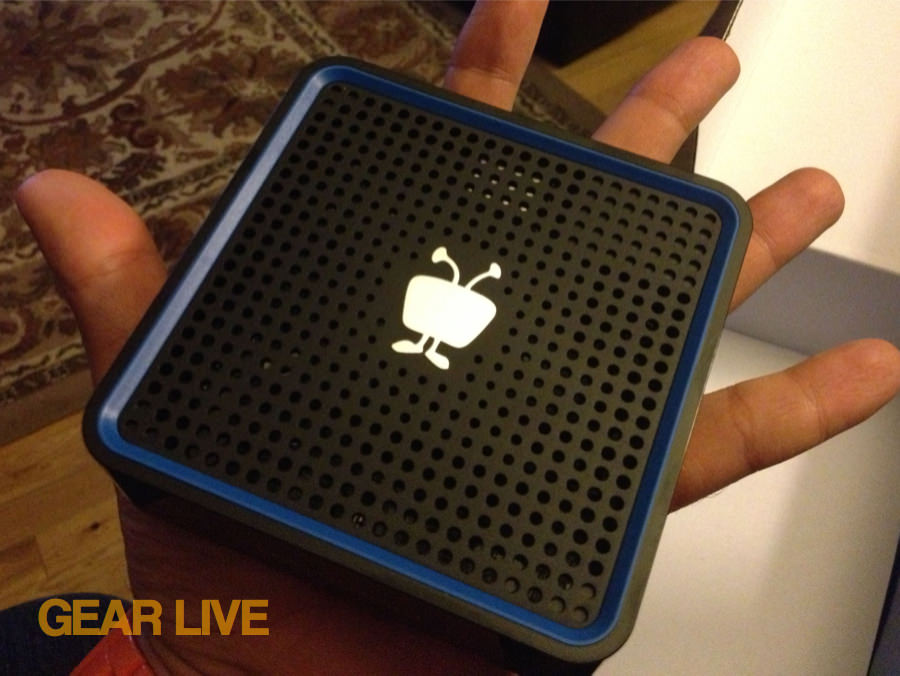 If you own both a TiVo Premiere DVR and any iOS device (especially an iPad,) you should take a moment to check out the new TiVo Stream if you haven't already. What is TiVo Stream? In short, it's a device to connect to your home network that allows you to stream your recorded TiVo shows to your iPhone, iPod touch, and iPad--up to four devices at a time. Additionally, you can also copy over shows from your DVR to watch on the go. Our TiVo Stream review will be out later this morning, but for now, we've got a few images for you in our TiVo Stream unboxing gallery. You can pick up TiVo Stream for $129.
Gallery: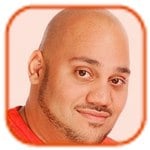 Posted by Andru Edwards Categories: Accessories, Apple, Home Entertainment,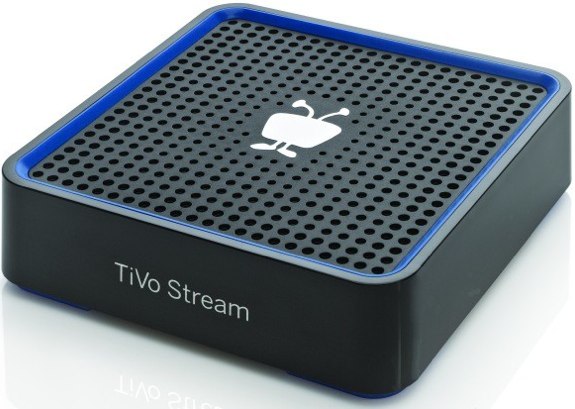 TiVo has announced its latest product, the TiVo Stream. Set to hit stores on September 6, the TiVo Stream is a network transcoder device that will allow users to stream content directly from a TiVo Premiere unit over to portable and mobile devices. At launch, the Stream with work exclusively with iOS devices, so if you own an iPhone, iPad, or iPod touch, you'll be able to use up to four of those devices at once to watch content from your TiVo box, without the hassle of interrupting someone who's doing it old-school and watching TV on the couch. You'll be able to pick up the TiVo Stream for $129.
© Gear Live Inc. – User-posted content, unless source is quoted, is licensed under a Creative Commons Public Domain License. Gear Live graphics, logos, designs, page headers, button icons, videos, articles, blogs, forums, scripts and other service names are the trademarks of Gear Live Inc.