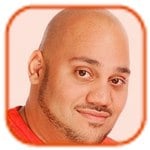 Posted by Andru Edwards Categories: Videos, How To, Poultry,
Yeah, if you thought you knew how to consume a chicken wing correctly, you may in fact be sadly mistaken. Chef John from Food Wishes put together the video above that shows how to eat the flat part of the chicken wing for maximum meat and deliciousness consumption. Give it a look, and enjoy your new knowledge.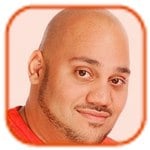 Posted by Andru Edwards Categories: Tips, Upcoming,
This is an updated version of a post originally published on April 28, 2006
Most of you who have previously attended Seattle Mind Camp understand the free-form nature of the beast. However, many of you will be joining us for the first time, and I wanted to try to prepare you for the kind of event you're going to encounter. Mind Camp is not a traditional type of gathering, and the success of the event depends in large part on the willingness of the participants to wrestle the chaotic mess into order.
Seattle Mind Camp is an "unconference," in the style of Bar Camp or Foo Camp. The idea of an unconference has been promulgated by Dave Winer, among others. As I understand it, Winer's particular insight was that, for any conference panel discussion, you could take any random group of people out of the audience, replace the panel onstage with that random group, and have an equally enlightening and worthwhile session. The Mind Camp experience seeks to leverage that idea by completely doing away with a pre-planned program of speakers. The day's sessions will be designed by the attendees and the schedule will be created by the attendees themselves.
Click to continue reading Getting ready for Seattle Mind Camp 6.0: The Philosophical Guide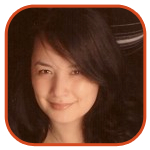 Posted by Veronica Santiago Categories: DreamWorks, Paramount, Horror, Thrillers, Filmmaking,
NOTE: This is not an indicator of how I felt about the movie. This is simply me telling you how the movie made me feel.
I'm not a big scaredy-cat. I'm really not. I apparently just have a weak stomach.
I should have known the night was going to go wrong from the minute I sat down for Paranormal Activity. While we were still sitting through the previews, I noticed a horrible smell. It was that strong odor a non-smoker picks up on when seated anywhere near a chain smoker. The teen in front of reeked of cigarettes and it was starting to irritate my lungs. Although I debated moving before the film began, I chose to stick it out. After all, we found great seats and I didn't want to ruin our position.
As it turns out, that smell was the least of my problems.
Click to continue reading Nausea Strikes Again During Paranormal Activity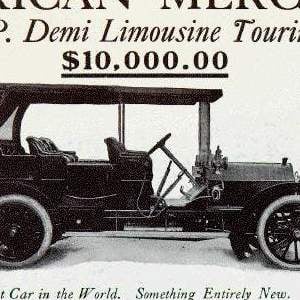 Posted by Drea Avellan Categories: Marketing, Social Media,
What the F*ck is Social Media: One Year Later, is a presentation by Marta Kagan depicting the impact of social media on our current culture. A great starting point for anyone just jumping into the social media bandwagon and a perfect way convince businesses to start taking social media seriously. The presentation explains that social media is about dialog with your consumers—it's no longer a monologue. Filled with statics, metrics and tips, What the F*ck is Social Media One Year Later is a great presentation that gives some insight into the social media world in a clean, easy to understand manner.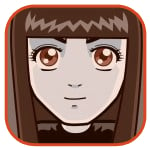 Posted by Sheila Franklin Categories: Internet,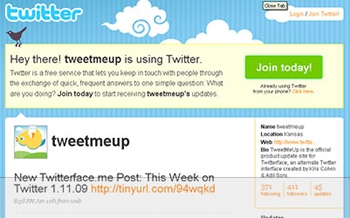 If Ashton Kutcher is correct, this is the year of Twitter. Almost everything you wanted to know about it but are too embarrassed to admit can be found on TweetMeUp. There are tips, tricks and links to free downloads such as the TweetMyBlogWP plugin and the Twitter info pack. The home screen refreshes every two minutes and news is also included on the site. And of course, you can find all the information on Twitter.
Read More

| TweetMeUp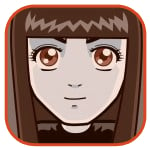 Posted by Sheila Franklin Categories: Editorial,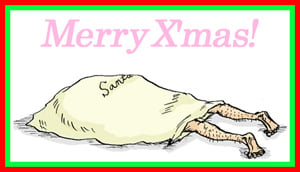 There are lots of last minute ways to send e-greetings on line, making the necessity for actual cards and gifts unnecessary in this electronic age. We wonder if this will replace tips and bonuses for your mail carrier, FedEx deliverer, and the guy who sells you roach coach sandwiches. We found these cards created by someone who apparently gets as moody as we do around this time of year. For those of you who want to send anti-cards, the comments may not be explicit in the translation, but we figure you will catch the drift. By the way, ho-ho-ho from us to you. Have a great Holiday and thanks for reading.
Read More

| Daily Portal


Posted by Jenni Burns Categories: Features, Trends, How To,
I have four children, four and under. Yes I typed that right, and no, I'm not crazy. Okay, maybe a little - but not completely. The six of us live in a 750 square foot house, two bedrooms, one bathroom. You are probably wondering by now what all of that has to do with food. Actually, quite a bit! With so many little mouths to feed, several times a day, together we create a lot of dishes. I think I ask my husband at least once a week, "Who made all this mess? And who's going to clean it up?!?" Me. I am the human dish washer. Not that my husband doesn't help, he does, but he can only do so much.
Click to continue reading Meal Time: Clean Up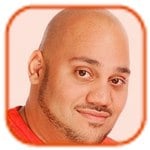 Posted by Andru Edwards Categories: Blogging, Features, Marketing, Planning,
Robert and Maryam are speaking on getting noticed in the new word-of-mouth network.
1) Blog because you want to. A story without live is not worth telling. Maryam talks about how Robert kept pushing her to blog for four years. Then one day, she started to blog. As soon as she started, she was blogging about Robert and he tried to get her to stop talking about him on her blog.
If you are blogging about something you don't really care about because you think it's profitable, you won't have passion to go long-term.
2) Read other blogs. Use Technorati to find blogs that are similar to the topics you want to discuss, pick up writing styles, and learn about your competitors. If you read 50 blogs in two weeks and you aren't compelled to answer back the things that you are reading, you probably won't be a good blogger.
Maryam started blogging because she was going to a lot of conferences, but people told her they had no way of linking to her. It brings out community and a bond that she hadn't experienced before. Through blogging she has gotten a much better job and has made a lot more friends. She loves it.
3) Pick a niche you can own - be different. There are two kinds of bloggers - ones that want to make things, and shake things. Others just want to talk to their friends and use their blogs to post baby pictures, talk about books they read, etc. Either way, each group should have a common set of values. When Robert visited people outside of Silicon Valley, he studied the way people use their computers. People go to Google and search for Yahoo because they want to get to Yahoo. Same for Yahoo, one of their top terms is Google.
Normal people outside the tech world aren't using things like Google Maps, Google Groups, or Picasa. Everyone comes at this world through the search engine, so how do they interact with that?
Question - if you were to pick a category to be different in, would that be the tech category? Yes, it would be hard, but Mike Arrington came in late to the game and went to number one. He was also very focused on a very specific part of the tech industry, being Web 2.0.
There was a niche blogger in London who talks about the London Underground transportation system. After the London bombing, everyone hit her site, and now she is popular. Of course, we don't want to have a terrorist act happen to make us famous, but you get the point.
Click to continue reading Blog Business Summit: 10 Ways To A Killer Blog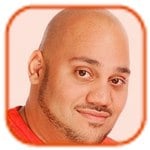 Posted by Andru Edwards Categories: Announcements,
Yup, it's true. We get a lot of requests from people looking to write for Gear Live. We review them all, and bring in people that we think fit in to our wacky vibe. However, we figure that some people just want to submit a story or two every now that then. For that, we have created an area where anyone can submit a story to be considered for publishing on Gear Live. In exchange for the news tips and story submissions, you will get full credit for the story (unless you choose to be anonymous,) and we will even keep a special section of the site dedicated solely to the stories you submit that have been chosen by our editors to be featured on the site. You can get to the story submission form easily by hitting the link at the top of the left-hand sidebar.
Anyone is welcome to post, so go give it a shot and let us know what you think!
Read More

| Gear Live Story Submissions

Posted by Janie Franz Categories: Storage Tips, Fruit, Vegetarian,
Apples should be firm to the touch, free of bruising and punctures. They also should be relatively shiny. Dull-skinned apples are not as fresh and will not be crisp.
Store apples in the refrigerator, unless the apples will be eaten within 24 hours. In that case, they may be placed in a fruit bowl or basket and stored at room temperature.
Peel and/or slice apples just before serving since they will brown. You can also mix one part lemon or lime juice and three parts water and dip apple slices into the mixture. You can also keep apples fresh in a salad by adding them last and pouring orange juice or wine into the fruit bowl.
© Gear Live Inc. – User-posted content, unless source is quoted, is licensed under a Creative Commons Public Domain License. Gear Live graphics, logos, designs, page headers, button icons, videos, articles, blogs, forums, scripts and other service names are the trademarks of Gear Live Inc.