Attention Great Britain!
If you're going to be around what you folks call a telly on Monday evening April 11, you might want to check out a TV series called Leonardo that's airing on CBBC at 5:15pm (17:15).
The first episode is called "Anything Goes." UK's Telegraph has already given the show a thumbs up, saying it "has its roots in traditional adventure drama. And thoroughly engaging it is too."
Click to continue reading Leonardo On CBBC
Word has reached us that crazed Fox News commentator Glenn Beck was recently pitching around Hollywood to create an animated series based on his life as a child.
I'm sure someone saw this as a good idea in the same way that someone thought Happy Days, Gilligan's Island and The Harlem Globetrotters would make good cartoons.
But Beck will need something now that his Fox TV show is going to be cancelled at the end of this year.
We asked around the various Hollywood studios and got a list of the rejected pitches for various Beck-based cartoon shows, none of which have materialized.
"Development Hell" must also be part of a vast conspiracy.
Here then, are the Top 10 Beck cartoon projects that may yet find their way to your flatscreen:
Click to continue reading The Glenn Beck Animated TV Show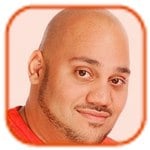 Posted by Andru Edwards Categories: Corporate News, Home Entertainment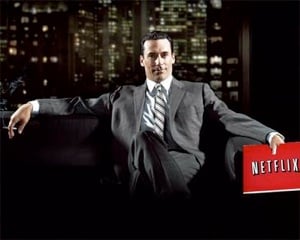 "Mad Men" fans might not get a new dose of Don Draper until 2012, but Netflix has inked a deal with Lionsgate to stream all seasons of the show via Watch Instantly.
The first four seasons of the AMC drama will be available to U.S. viewers on Netflix starting July 27. Canadian customers already have streaming access to the show.
"Mad Men has been and continues to be a representation of TV at its best and Netflix is proud to be the syndication home for this acclaimed series," Ted Sarandos, chief content officer at Netflix, said in a statement. "This deal secures long term instant access to an iconic show for Netflix members for years to come."
The deal is noteworthy because Netflix is paying for the syndication rights to "Mad Men"; reruns will not air on other broadcast or cable TV channels.
Click to continue reading Netflix secures syndication rights for 'Mad Men' on Watch Instantly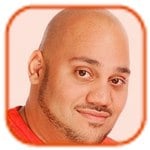 Posted by Andru Edwards Categories: Apple, Corporate News, Home Entertainment, Software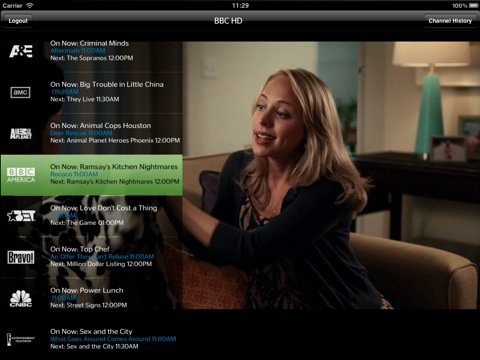 Amidst a controversy over streaming rights, Time Warner Cable has agreed to remove content from Fox Cable Networks, Viacom, and Discovery from its iPad app.
All three networks were "willing to threaten to sue over it," Jeff Simmermon, director of digital communications at Time Warner Cable, wrote in a blog post, so Time Warner has pulled the networks from its iPad streaming for the time being.
Specifically, Time Warner will remove streaming access to 11 channels: Animal Planet, BET, CMT, Comedy Central, Discovery Channel, FX, MTV, National Geographic, Nickelodeon, Spike, and VH1.
Time Warner still maintains that it has "every right" to stream content from these channels via its iPad app, but said it will focus its iPad efforts "on those enlightened programmers who understand the benefit and importance of allowing our subscribers - and their viewers - to watch their programming on any screen in their homes."
Click to continue reading Time Warner removes Fox, Viacom, and Discovery channels from iPad App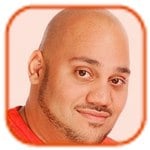 Posted by Andru Edwards Categories: Corporate News, Displays, HDTV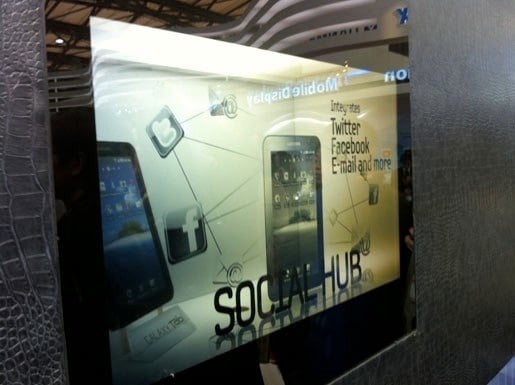 Samsung announced today that it has become the first company to begin mass production of transparent LCD panels.
The panels, which measure 22 inches across the diagonal, support resolutions up to 1,680-by-1,050, have 500:1 contrast ratios, and are available in both color and black-and-white models.
Samsung claims that the panels offer the world's highest transparency rate: over 20 percent for the black-and-white variety, and over 15 percent for color. (The company says that conventional LCD panels with a backlight unit have only 5 percent transparency.)
According to Samsung, because panels with higher transparency rates are better able to utilize ambient light, the company's new panels consume up to 90 percent less electricity compared to traditional LCD monitors.
Click to continue reading Samsung starts mass producing transparent LCD panels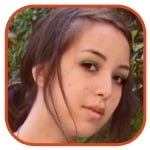 Posted by Robin Paulson Categories: Television, Image Comics
Tony Chu will soon be taking literal bites out of crime... on TV.
Showtime recently purchased a script -- written by Terri Hughes Burton and Ron Milbauer -- based off of John Layman and Rob Guillory's Chew, which chronicles FDA Agent Chu's detective work, primarily performed thanks to the psychic impressions he receives from eating things (which aren't always the most edible).
Circle of Confusion, the company behind fellow Image TV adaptation The Walking Dead, is fueling the project, which Stephen Hopkins is set to direct and executive produce.
While I imagined back-to-back marathons of Chew and The Walking Dead on AMC, I take comfort in the fact that Chew has found its TV home at Showtime, which has seen a show centering on a serial killer continue past five seasons.
The biggest question, of course, is whether or not Ken Leung will be cast as Tony...
Read More

| Deadline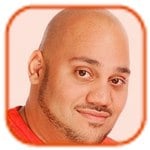 Posted by Andru Edwards Categories: Google, Home Entertainment, Rumors, Software
A version of the Android Market for the Google TV platform is due "very short term," the general manager overseeing Google TV products for Logitech said Tuesday.
Speaking at the OTTCon here on Tuesday, Ashish Arora, the vice president and general manager for Logitech's Digital Home Group, was asked on a panel discussion whether Google TV owners would be able to take advantage of other Android apps soon.
Arora answered in the affirmative, although his answers didn't quite nail down the timeframe. "It will happen shortly," he said. "It's a given that it will happen this year, 100 percent," he said.
"We're talking about a very short term," he said.
Although Arora does not work for Google, Logitech was one of the key launch partners for the Google TV platform, with Sony. Logitech launched its Logitech Revue in October. At the time, some of the personalization aspects from other Google services were missing, part of Google's practice of launching a product and adding functionality over time.
Click to continue reading App Store coming to Google TV
Let's take a look at the job offerings on my favorite employment-based website.

Do you have a bit of Alex Trebek or Jimmy Kimmel lurking inside you? Well, they'd like it back. Oh, wait. No, there's a production company that's looking for a host for the pilot of their new comic book show.

A different TV pilot, this one in New York, needs extras for a fight scene between a superhero and a super-villain.

Do you play music? Do you have a band? You could be chosen to be on the soundtrack for a comic book mini-series.

Hound Comics has a deal for the blogging community involving Miami Wizard World 2011 and some press credentials.

An "established and award-winning production company" is looking for an artist to create a style guide for their upcoming animated series.

And finally, the call is out in Canada for "Female Ninjas."

Good luck, job seekers!

[Artwork: Jimmy Kimmel]
Yes, I'm cheating again, but only slightly as you'll see. South Park, Trey Parker and Matt Stone's genius TV show, needs a little bit of help. Perhaps yours?
They need an Animator, a Technical Artist, and my favorite (and why they are listed here), Storyboard Design Artist.
The storyboard gig is entry-level, but includes Background Design and (the cool part) Character Design.
You'll need experience with the various computer design programs like Adobe Illustrator and Photoshop.
They'd like you to know that this is "not a compositing job" but you can expect an "intense, creative, and rewarding production schedule beginning in April."
You will have to be living in Los Angeles for the duration, but how bad is that, really?
Good luck, job seekers!
[Artwork: South Park]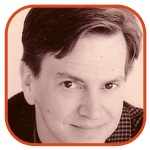 Posted by Tom Mason Categories: Editorials, Reviews, Television, Video Games
G4 is the nerd-media empire where Olivia Munn got her start on Attack Of The Show. (They're regular fixtures at Comic Con International in San Diego.)
Now G4 is looking for a Marketing Assistant.

It's not a glamor position, so not a lot of opportunities to rock your bikini or Speedo on air.

Instead you'll be setting up meetings, booking conference rooms, taking calls, filing and handling miscellaneous administrative tasks. There are lots of other similar responsibilities, but it all boils down to desk-and-computer work.

A college degree in communications is preferred, though related experience could replace it. And also "experience using the Internet, Outlook, Excel, Power Point, etc." which would really be anyone under the age of 50 at this point, right?

But "excitement for videogame and tech and gadgets and comic books" would certainly count for a lot.

Good luck, job seekers!

[Artwork: Olivia Munn as Slave Leia]
© Gear Live Inc. – User-posted content, unless source is quoted, is licensed under a Creative Commons Public Domain License. Gear Live graphics, logos, designs, page headers, button icons, videos, articles, blogs, forums, scripts and other service names are the trademarks of Gear Live Inc.