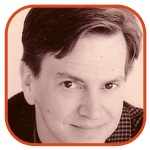 Posted by Tom Mason Categories: Editorials, Television,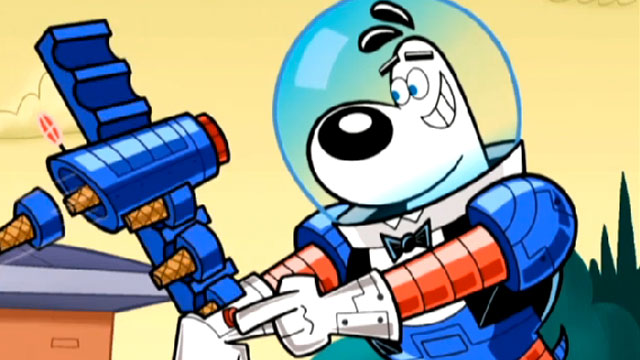 If you can draw comics, the theory goes, you can also be a storyboard artist.
In fact, many comic book artists also do double-duty as storyboard guys. Stephen DeStefano is one. Keith Giffen is another.
If you have storyboard experience, then Nickelodeon is looking for you.
They need a storyboard artist on their hit show: T.U.F.F. Puppy, created by Butch Hartman.

Click to continue reading Comic Book Jobs: Nickelodeon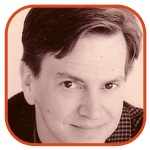 Posted by Tom Mason Categories: Editorials, Television,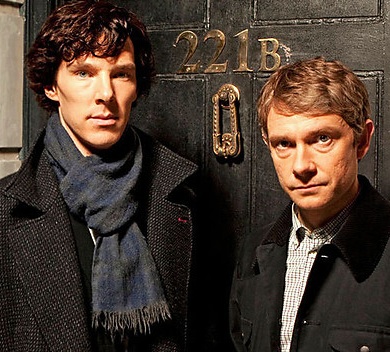 Like many people, I tuned into the BBC's first series of new Sherlock Holmes adventures - Sherlock - out of curiosity.
Steven Moffat (Doctor Who; Coupling) and Mark Gatiss (The League of Gentlemen; Poirot; Doctor Who) were involved and anything they do is on my "Check This Out" list.
I don't have a great love for the classic Sherlock Holmes of Arthur Conan Doyle - I grew up watching Basil Rathbone's Holmes fight Nazis so everything's fair game with me.
So I watched all three episodes of Sherlock starring Benedict Cumberbatch and Martin Freeman, and loved them all. Brilliantly told, well-acted, modernized, and yet in keeping the parts of Holmes that I enjoy, and dropping in knowing nods to the Doyle stories.
Click to continue reading Steven Moffat's Sherlock Holmes: England Wins
Read More

| Cinema Blend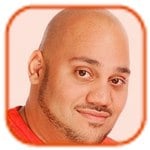 Posted by Andru Edwards Categories: Celebrities, Fashion Designers,
Cheryl Cole wants to own more Victoria Beckham dresses in 2012. The stylish beauty donned one of the former Spice Girl singer's creations for an awards show in London earlier this year, and she admits she is very keen to wear more of them in the next 12 months.
"I think Victoria Beckham is another girl who killed it this year. I love Victoria, I love her clothes and, actually, my festive wish would to be wearing more of it next year."
Despite seeing her profile peak during her stint as a judge on UK TV show X Factor - for which she became known for her style - Cheryl admits fashion was the last thing on her mind when she was on the show: "At the moment, I'm not constantly on TV, it's not as intense as it once was. I feel more relaxed because I'm judging doing music, going to the studio. To be honest, when I was on X Factor, what I wore was the least of my worries. But it's nice now not to have to even think about it, just to have a weekend."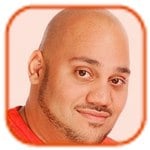 Posted by Andru Edwards Categories: Corporate News, Home Entertainment, Internet,
Days after Time Warner Cable announced they'd be getting HBO Go, Cablevision announced yesterday that it too had secured an agreement to offer its customers access to HBO GO streaming content.
The cable provider said customers should have access to TV shows and movies from HBO and its sister network Cinemax in the next few months.
"Given the success and popularity of our own Optimum App, we know our customers want the flexibility to watch the programming they receive as part of their cable television service in new ways, on a variety of devices, so we are very pleased to have reached agreement to offer HBO GO and MAX GO to our digital cable customers," John Trierweiler, executive vice president of product management," said in a statement.
HBO GO is accessible online via HBOGo.com and via the Roku set-top box, but subscribers can also watch on mobile devices, including the iPad, iPhone, and Android devices.
Click to continue reading Cablevision next to get HBO Go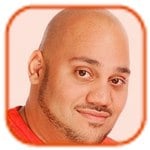 Posted by Andru Edwards Categories: Home Entertainment, Movies,
Time Warner Cable on Friday announced that it has signed a deal to provide its customers with access to HBO GO, the streaming service from the popular cable channel.
Cinemax subscribers will also be able to access content via MAX GO.
Time Warner will kick off a beta test of both services shortly, and it will launch to all Time Warner Cable customers who subscribe to HBO and/or Cinemax in the next month.
In a blog post, Time Warner spokesman Jeff Simmermon said the beta was needed to "keep things running smoothly for everyone."
"We are working with HBO and our internal tech teams right now to determine the parameters of that beta trial, and will absolutely announce more specific details as soon as we can," he wrote. "Once started, that beta trial should be overwith very quickly, and our customers will be streaming all of their favorite HBO shows shortly thereafter."
HBO GO is accessible online via HBOGo.com and via the Roku set-top box, but subscribers can also watch on mobile devices, including the iPad, iPhone, and Android devices.
Click to continue reading HBO GO coming to Time Warner Cable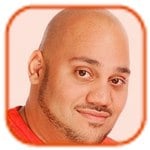 Posted by Andru Edwards Categories: Sports, Television, Break-ups, Divorce, Legal Issues, Rumors,
Kris Humphries is "moving forward" following his split from Kim Kardashian.
The basketball star - who parted ways with the 31-year-old socialite when she filed for divorce after just 72 days of marriage - has accepted "certain things happen in life," and he is now keen to move on with his sporting career rather then dwelling on his failed relationship.
"For me, it's just certain things happen in life and you've got to move forward. Through everything I'm just focused on family and preparing for basketball. Basketball has always been something I've taken really serious and I continue to do that and I'm just moving forward," he said during an interview on Good Morning America.
Kris - who recently hit back at Kim's divorcement petition with a plea for annulment - admitted he "can't say for sure" whether or not being filmed for the reality star's show Keeping Up with the Kardashians affected the former couple's relationship: "I have never really been someone to watch the show, on TV, or anything like that. I can't say for sure or not for sure if the cameras hurt my marriage. It's the only time I've been married. I'm focused on just what I can control. I don't really play into all the gossip and things that take place, but that's life."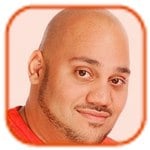 Posted by Andru Edwards Categories: Television, Break-ups, Rumors,
Dianna Agron has split from her boyfriend Sebastian Stan.
The Glee actress and the Gossip Girl actor - who began dating in July - have decided to call time on their relationship as they were struggling to cope with a long-distance romance. A source close to Dianna - who lives in Los Angeles, while Sebastian is based in New York - told the New York Post newspaper, "Long-distance wasn't working. Dianna's coming to New York for Christmas with her mom, so they might rekindle the flame."
Dianna's friends have also claimed the relationship can never work because she has trust issues. One pal told Us Weekly magazine, "She was always worried that he was cheating on her while he was away filming, but he never would!"
Before the split, Dianna - who used to date British hunk Alex Pettyfer - said she had never been happier. The 25-year-old beauty said, "I'm the happiest that I've ever been. Ever. High school, middle school - I've loved every part of getting older and growing, but I definitely think that this is the most I've ever felt like myself and that I'm being treated like who I feel I am."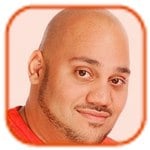 Posted by Andru Edwards Categories: Apple, HDTV, Home Entertainment,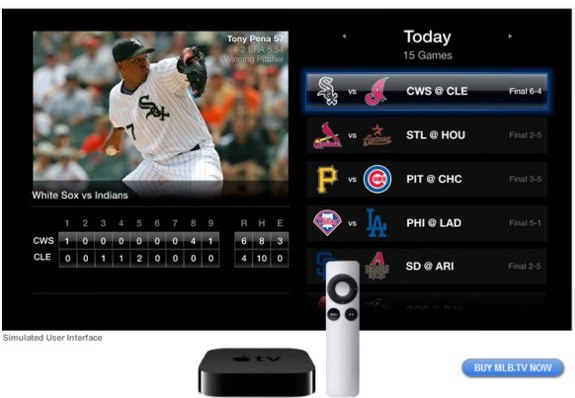 As soon as Walter Isaacson's biography of Steve Jobs hit the streets, buzz about a possible Apple television set has hit a fever pitched. The idea was renewed based on comments Jobs made that he had finally "cracked" the interface for such a device. Now a new report suggests that we may have already met that interface: Siri.
It's been less than a month since the new digital voice assistant on the iPhone 4S debuted to the public, but Apple may already have plans for it to feature as the controller of a connected TV. Nick Bilton, writing for the Times' Bits blog, says Apple engineers tried one thing after another in their search to simplify or do away with the remote control. After floating ideas like a wireless keyboard or iPhone control, they eventually had their eureka moment: just talk to it.
Although the report cites anonymous sources who say Apple has a television in the works, it's not clear if the information about Siri as a controller comes from them or is Bilton's speculation. It does seem like a logical move for Apple to include Siri in future products, particularly any TVs it may be working on. However, it remains to be seen if consumers fully embrace it as a control mechanism or see it as a barely useful extra. In addition, integrating Siri would require a level of electronics that most TVs don't have, pushing the price up.
Click to continue reading Will the Apple TV set be driven by apps and Siri?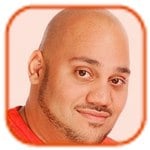 Posted by Andru Edwards Categories: Home Entertainment, Microsoft, Rumors, Video Games,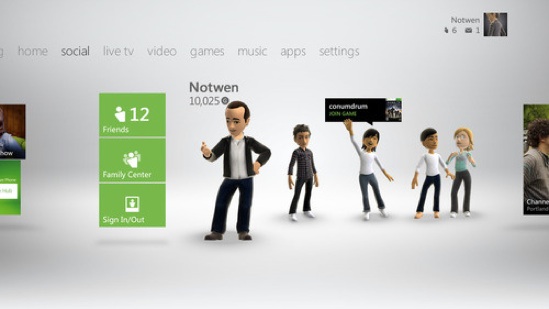 Microsoft will partner with providers like Comcast and Verizon for its upcoming Xbox 360 integrated TV experience, according to a Bloomberg report.
Users will sign into Comcast Xfinity and Verizon FiOS apps on the Xbox 360 with existing account information. Redmond will also likely ink content deals with HBO, Sony's Crackle, the Bravo and SyFy channels, and Amazon's Lovefilm, Bloomberg said.
Microsoft discussed its Live TV efforts at this year's E3 gaming conference, and the feature has already kicked off overseas with Sky TV in the U.K., Canal Plus in France, and FoxTel in Australia. Microsoft chief Steve Ballmer provided more details on what US consumers can expect during a presentation at the company's BUILD conference earlier this month.
"It's quite obvious that we need to increase the amount of video and TV content that are available on the Xbox," Ballmer said. "Our goal this year is to dramatically increase the total amount of content, the total entertainment catalog available on the Xbox, particularly by working in partnership with a number of video suppliers."
Click to continue reading Comcast and Verizon live TV content expected to come to Xbox 360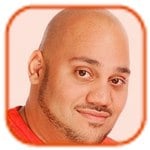 Posted by Andru Edwards Categories: Models, News,
Supermodel Naomi Campbell thinks it is important to "remember her roots."
The British native is the focus of her new documentary about her life as part of the CNBC Meets series, and in the show she explains how her upbringing in London helped to inspire her charity work.
"I've really enjoyed working with Tania on this show, and I'm looking forward to seeing the finished show. For me, it's really important to remember my roots and experiences growing up - it's those things that make you the person that you are. London will always be home to me, and it was so much fun to take a walk down memory lane and visit the house I grew up in."
Also in the documentary, Naomi talks about breaking barriers in fashion and her attempts to break down barriers for other black women, and there are also contributions from her mentor, legendary producer Quincy Jones and Duran Duran stars Simon Le Bon and Nick Rhodes.
© Gear Live Inc. – User-posted content, unless source is quoted, is licensed under a Creative Commons Public Domain License. Gear Live graphics, logos, designs, page headers, button icons, videos, articles, blogs, forums, scripts and other service names are the trademarks of Gear Live Inc.