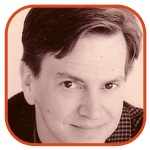 Posted by Tom Mason Categories: Television, Image Comics
"As we were crafting this season, we realized that there was a lot to do with Rick and Carl after that event, so the moment kept moving closer to the beginning of the season until it was in Episode 4. This is the kind of episode that most people would save for the finale, but to have it so early in the season, it's like, 'What comes next?!' It really gives this season a pretty intense drive. It was really jarring, which I think is pretty cool."
- Robert Kirkman, co-creator and executive producer of The Walking Dead
Be sure to check out our other notable quotes!
[Artwork: The Walking Dead]
Read More

| TV Guide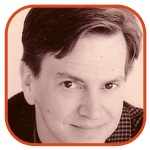 Posted by Tom Mason Categories: Reviews, Television, Image Comics, Marvel Comics
Of all the great horror icons - Frankenstein's monster, vampires, mummies and Black Lagoon creatures - my favorites are zombies.
I was a kid when I discovered that comics were forbidden to use the word "zombie" if they wanted the Comics Code Authority's Seal of Approval (so Marvel revived an old Robert E. Howard word "Zuvembie" as a workaround). So it should be no surprise that I've loved me some Walking Dead ever since the first comic appeared on the stands. I'm a sucker for horror comics and it hit me at just the right time. Also, Kirkman was telling his horrific story in a very intriguing way - bad stuff was happening, characters you liked were going to die, and it was hard to peg just where it was all going.
(Spoilers after the jump!)
Click to continue reading The Walking Dead: Season 3 So Far!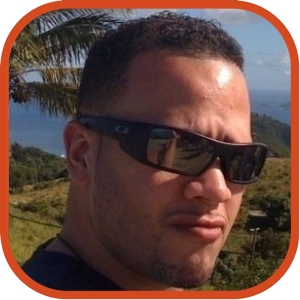 Posted by Jason Diaz Categories: Displays, Home Entertainment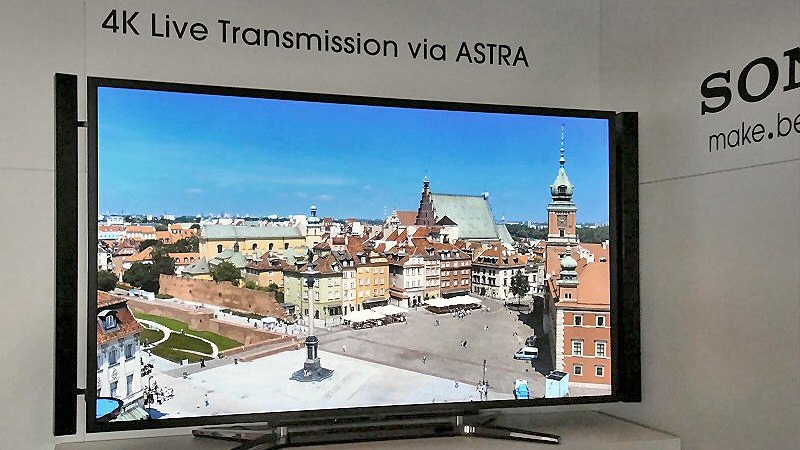 Have you ever wondered what might be better than high definition? While Apple has been touting Retina display technology on its devices for a while now, as far as the living room is concerned, it's all about 4K, which is now rebranded as Ultra High-Definition thanks to the Consumer Electronics Association (CEA) having officially voted on the new moniker. UHD boosts 8 million dynamic pixels with a resolution of 3,840 x 2160 and higher. The result is life-like, astonishing picture quality. This isn't like the 3DTV marketing craze that failed to live up to the hype--experts call this the holy grail of displays becoming reality. Several television manufacturers have already demoed their 4K Ultra HD display offerings at places like CES with high attendee approval of the new TV category. It's a sure bet that this upcoming CES 2013 in Las Vegas will see a more advance crop of Ultra HD televisions making their public debuts.
Click to continue reading 4K TV resolution is now officially dubbed 'Ultra High-Definition'
Read More

| CEA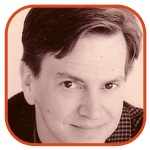 Posted by Tom Mason Categories: Reviews, Television, DC Comics
Frank Miller Sued by Former Assistant...
-- News Item
In the tradition of Keeping Up With The Kardashians and Here Comes Honey Boo-Boo, legendary comic book artist Frank Miller appears tonight on TLC in the premiere of his own reality show: Meet the Millers.
In the debut episode, the award-winning creator and his current girlfriend Kimberly Cox interview a new assistant by testing her coping skills with hammers, phones and how many times she can watch the great one's trifecta: Robocop 2, Robocop 3 and The Spirit.
Then hijinks ensue as Kimberly heads to a Korean deli to demand to speak to "kimchi," whom she presumes is the owner, while Frank gives us a sneak preview of his latest graphic novel: The Right Winger & Hippie Puncher, a clever reworking of a rejected DC Comics pitch for The Dark Knight Returns Some More graphic novel.
Click to continue reading Keeping Up With The Frank Millers
Read More

| Frank Miller's Right Wing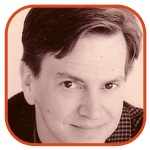 Posted by Tom Mason Categories: Editorials, Reviews, Television, Image Comics
Oh Walking Dead, you make this so difficult! That's because it's hard to write about The Walking Dead without giving anything away.
Season 3 just debuted on AMC and so much happened that's gasp-worthy and intriguing in a "What's next?" kinda way that to write it out is to spoil it for anyone who DVR'd it. Sure, a bunch of zombies get killed, things aren't quite what they seem, and Carl's getting pretty handy with a gun and hand-to-hand zombie-fighting is pretty intense (I could probably do it if I had to, but I'd almost certainly be bad at it).
Click to continue reading Walking Dead: Season 3 Premiere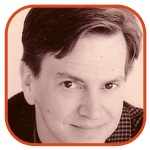 Posted by Tom Mason Categories: Editorials, Television, Marvel Comics
One of the shows that I'm really looking forward to is Alan Spencer's Bullet In The Face. It debuts on IFC on August 16.
And why am I looking forward to it? Just one reason, really: it's Alan Spencer. He created the great Sledge Hammer! sitcom and based solely on that, he gets a free pass from me for life - I'll check out anything he's involved in. Plus, this stars Eddie Izzard and Eric Roberts.
To promote his new show, Alan took to Facebook and posted the following: "Here's something I'm proud to share. IFC's publicity team made a classy move by commissioning Alex Maleev to create this artwork for Bullet In The Face. The artist cited Robert McGinnis' posters for James Bond as an inspiration, making this doubly meaningful… or shall I say 007 meaningful."
Maleev, of course, is perhaps best known for his work on Daredevil with Brian Bendis. Looking at his poster for BITF, all I can think is that he should do more.
Click to continue reading Bullet In The Face: Alan Spencer & Alex Maleev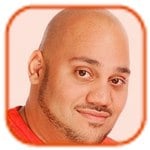 Posted by Andru Edwards Categories: Broadband, Corporate News, Google, Home Entertainment, Internet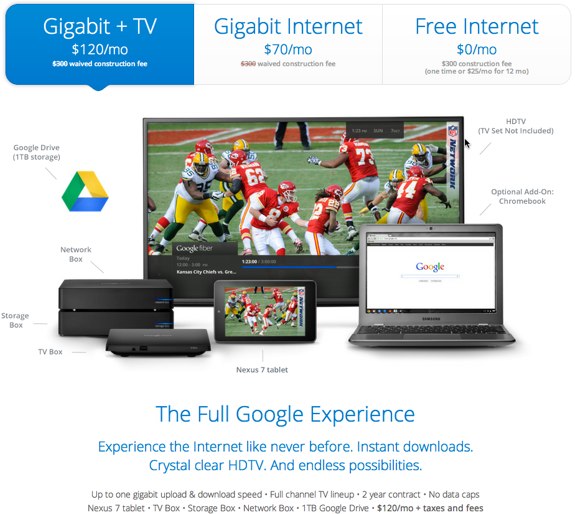 Today Google finally took the wraps off of its long-awaited Google Fiber service. Focusing on Kansas City, Google Fiber is both an Internet service and television service, and Google showed off just how awesome the service will be.
First, the Internet speeds. Google Fiber provides gigabit speeds both up and down the pipe. That's 1000/1000 Mbps (which makes our 35/35 connection look atrocious.) The company detailed how far behind the USA is in terms of speed and pricing, and is looking to invoke some major change. Google Fiber Internet will also come with 1TB of Google Drive cloud storage, and there will be no bandwidth caps or overage fees. But that's not all…
Click to continue reading Google Fiber to bring 1000 Mbps speeds, TV, free Internet to Kansas City
Read More

| Google Fiber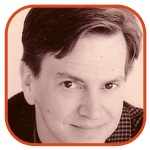 Posted by Tom Mason Categories: Editorials, DC Comics
As you all know by now, Green Arrow has finally gotten his own series. Only they've had to shorten it to just Arrow for reasons known only to Television Network Naming Executives.
Maybe that's the secret to getting comic books on television though. Dropping the first part of their name must make them more dynamic and appealing.
Green Arrow sounds sort of old-fashioned and comic booky. But Arrow is hip and full of power and urgency.
With that in mind, I'd like to propose my own list of 10 classic DC characters that could easily be on TV with new dynamic - and shortened - names:
10. Twins
9. Miracle
Click to continue reading New This Fall: DC Comics' Arrow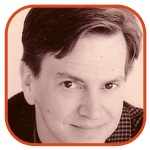 Posted by Tom Mason Categories: Editorials, Movies, Television
Who wouldn't want to work in New Zealand (that's the place where Peter Jackson filmed Lord Of The Rings).
Oktobor Animation is now accepting "portfolio and reel submissions for super-cool digital concept artists for pre-production including character, prop, and environment design on interactive, transmedia and CG animation projects."
That's fine, but what kind of thing are they looking for? They'd "love to see fantastical and epic environments, creatures, stylized characters, robots, vehicles, etc."
If that sounds like a lot like comic book work, you're not far off. Concept art for movies, TV shows and animation looks a lot like comic book art. And what are comic book artists if not conceptual artists?
Applicants need to be self motivated, and able to adapt to different styles with a great sense of lighting, color and composition. But my favorite is this: "a strong knowledge of anatomy and proportion, human and creature."
Click to continue reading Comic Book Jobs: Concept Artist
Read More

| Concept Artist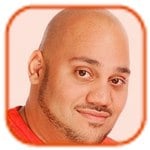 Posted by Andru Edwards Categories: Corporate News, Home Entertainment, Microsoft, Video Games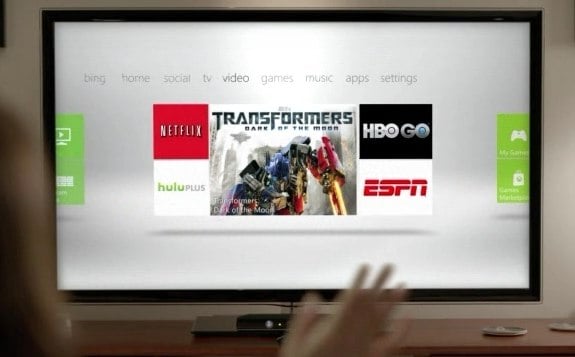 Finally, after a number of months, Xbox Live users now have access to Xfinity On Demand from Comcast, HBO Go, and MLB.tv. To get 'em, just head to the App Marketplace on your Xbox 360. All three apps require that you have access to, and pay for, the respective services. Comcast has announced that use of the Xfinity On Demand service will not count against a users data cap because the data is delivered over Comcast's private IP network, rather than the public Internet. It kind of makes sense, as Comcast is basically saying that the Xbox 360 is simply functioning as a cable box, but giving its own data preferential treatment does raise eyebrows as it pertains to Net Neutrality laws.
To use HBO Go, your cable service must be approved (sadly, the cable service we use at Gear Live HQ, Frontier, is not eligible) and you must subscribe to HBO service through your cable package.
Both Xfinity On Demand and HBO Go are available in the U.S., while MLB.tv can be accessed throughout North America.
© Gear Live Inc. – User-posted content, unless source is quoted, is licensed under a Creative Commons Public Domain License. Gear Live graphics, logos, designs, page headers, button icons, videos, articles, blogs, forums, scripts and other service names are the trademarks of Gear Live Inc.