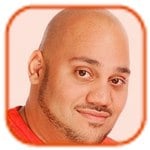 Posted by Andru Edwards Categories: Apple, Cell Phones, Editorial, Features, Handhelds, Mods / Hacks, Movies, Software, Videos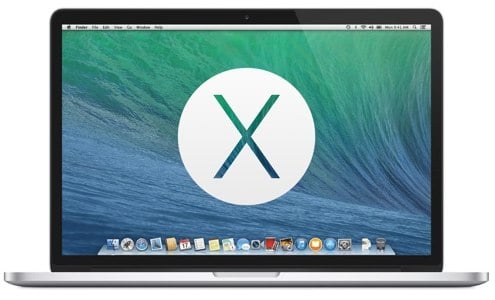 We've come to the end of another year, and as we wave goodbye to 2013, we figured it was only fitting that we share the most popular stories published on Gear Live this year, as determined by our readers (we've also got the top ten most read stories regardless of publish date, as well as the ten most popular Gear Live videos of 2013!) These are the ten stories that were read the most, and when you consider that fact, it's pretty surprising to see what made the list. Let's kick it off with our most read story of the year:
OS X 10.9 Mavericks Developer Preview 3 now available:
Anticipation for Apple's newest desktop operating system, OS X 10.9 Mavericks, trumped all other news here on Gear Live in 2013!
Click to continue reading Top 10 Gear Live stories of 2013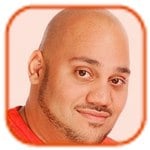 Posted by Andru Edwards Categories: Movies
If you weren't aware, there's a new Teenage Mutant Ninja Turtles movie in production, and April O'Neil is played by none other than Megan Fox. In fact, images of Fox on set have emerged, showing that she is sporting brown hair and a yellow jacket that stands in place of the jumpsuit of the same color that April is known for by fans of the franchise.
Teenage Mutant Ninja Turtles is being directed by Jonathan Liebesman, and stars Megan Fox in the role of April O'Neil, Alan Ritchson as Raphael, Jeremy Howard as Donatello, Pete Ploszek as Leonardo, Noel Fisher as Michelangelo, Will Arnett as Vernon Fenwick, and Danny Woodburn as Master Splinter.
Read More

| Super Hero Hype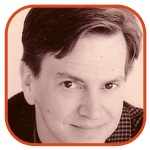 Posted by Tom Mason Categories: Editorials, Movies, DC Comics, Independent
I know we're all very busy watching this running, jumping, swimming thing from London, but fortunately there's still time to see the gold, silver and bronze of the internets.
Warren Ellis' tweets on the Olympics opening ceremony can't be beat.
Award-winning novelist John Scalzi (Redshirts) blogs about his first experience at Comic Con International.
Now that Valiant's back, you know who else is returning? A new incarnation of First Comics.
Bleeding Cool reports on a "lost" Alan Moore project seeing the light of day through Avatar.
Click to continue reading Weekend Reading: Olympics, Dark Knight, Ellis and Watchmen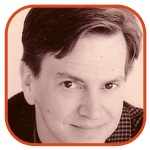 Posted by Tom Mason Categories: Editorials, Independent
Actor-stuntman Ernie Reyes, Jr. has appeared in movies from Teenage Mutant Ninja Turtles to Indiana Jones and the Kingdom of the Crystal Skull. Now he's looking to crossover into comic books and he's assembled quite a team to help him out.
Sonny Dragon and The Wuxia Knights is an all-ages comic. According to Ernie's pitch: Detective Sonny Dragon joins "an elite team of martial arts superheroes known as the Wuxia Knights, after he traces the death of his master to a mystical martial arts kingdom hidden in the streets of San Francisco known as the Wuxiaverse."
Ernie's co-written the script with Samuel R. Barrera. Art is by TMNT veteran Jim Lawson, whose stuff is just fantastic. Just look at the sample art on the site. Coloring is by the Eisner-winning Steve Oliff with lettering by Harvey-winning Tom Orzechowski.
Click to continue reading Kickstarter: Ernie Reyes, Jr. & Sonny Dragon
Read More

| Kickstarter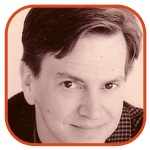 Posted by Tom Mason Categories: Editorials
Another big week for people with money to throw around as Nickelodeon just bought the Teenage Mutant Ninja Turtles for $60 million. This is yet another reason why it's great to hold onto your copyrights. If you're just working on Batman And The Outsiders #128, you already know it's a basically a boilerplate work-for-hire contract, but if you've created Dingo, Rescue Dog Of The Outback get that thing copyrighted in your name and hold onto it. Because it's always better for you to have the control - and any related money - than it is to just give it away to a corporation. In the meantime, if you're tired of reading about contract negotiations, take a look around the internet and discover what folks like Mo Willems, Alan Kupperburg, Bill Crider and Bruce Timm are up to. Here's how you can fill up your weekend:
Alan Kupperburg: Steven Thompson over at Hooray for Wally Wood, has a nice interview with Alan talking about his days working for Wood. Great stuff. Here's a taste: "So then he (Wood) asked me if I could pencil Cannon for him. I took the pages home and opened up my T.H.U.N.D.E.R. Agents and copied out the appropriate panels and adapted them to the situation. And Woody flipped out. He said, 'You're hired.' Within three weeks I was also writing Sally and Cannon."
Click to continue reading Weekend Reading: Mo Willems, Bruce Timm, TMNT and Wally Wood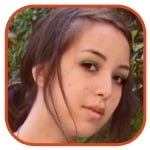 Posted by Robin Paulson Categories: Independent
Someone break the pizza out—we're having a party with the Teenage Mutant Ninja Turtles!
Media conglomerate Viacom (which owns Nickelodeon, MTV, Paramount) recently purchased the rights to the crime-fighting crew for a cool $60 million. Previously owned by Mirage Studios and 4Kids Networks, $10 million of the payment went to terminating the rights 4Kids currently has, which was set to naturally expire in 2012 (because Viacom doesn't quite have the patience to wait three more years).
Inking the expensive deal comes 25 years after creators Peter Laird and Kevin Eastman (Mirage Studios) self-published the very first TMNT comic. Cowabunga!
To justify the price tag, Viacom plans for an upcoming 2012 film, as well as an accompanying CGI television series. Oh those businessmen—they're so savvy.
Read More

| Bleeding Cool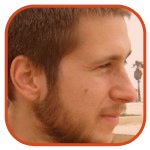 Posted by Brandon Gribin Categories: Action, Downloadable Content, Release Dates, Ubisoft, Xbox 360, Xbox Live, Xbox Live Arcade, Xbox Live Marketplace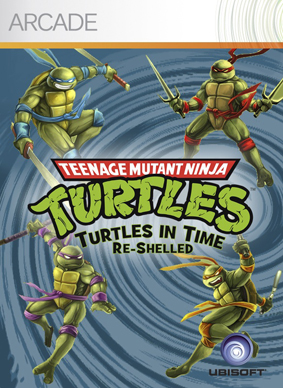 That's right, the arcade classic Teenage Mutant Ninja Turtles: Turtles in Time comes out tomorrow, August 5th, on Xbox Live Arcade - as part of XBLA's 'Summer of Arcade.'
Re-Shelled promises updated 3-D graphics with the same masterful gameplay. Four player co-op and survival modes will be available both online and locally.
It seems like if you played the 90's arcade title, you know what to expect. Still, keep your eyes peeled on the game's Metacritic page for reviews to start pouring in.
It'll cost you 800 Microsoft Points ($10.)
And by the way, here's XBLA's 'Summer of Arcade' Lineup:
OUT NOW: 'Splosion Man 800 Points ($10)
OUT NOW: Marvel vs. Capcom 2 1200 Points ($15)
August 5: TMNT: Turtles in Time Re-shelled 1200 Points ($15)
August 12: Trials HD 1200 Points ($15)
August 19: Shadow Complex 1200 Points ($15)
Read More

| Teenage Mutant Ninja Turtles: Turtles in Time Re-Shelled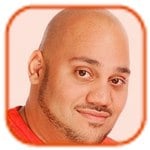 Posted by Andru Edwards Categories: Action, CAPCOM, Fighting, Release Dates, Retro, Xbox Live Arcade, Xbox Live Marketplace

The second annual Summer of Arcade kicks off on July 22nd, bringing with it one of the most hotly anticipated games to hit the Xbox Live Arcade: Teenage Mutant Ninja Turtles: Turtles in Time Re-Shelled for 1200 Microsoft Points. Over the course of the following four weeks, the excitement continues. Here's a look at the schedule for the 2009 Summer of Arcade:
July 22: Teenage Mutant Ninja Turtles™: Turtles in Time Re-shelled 1200 Microsoft Points
(Ubisoft Singapore®/Ubisoft®): Cowabunga dude! Marking the franchise's 25 anniversary, everyone's favorite Teenage Mutant Ninja Turtles game is back with a brand new look in "Teenage Mutant Ninja Turtles: Turtles in Time Re-Shelled." The arcade classic has been revamped with all new 3D graphics, but the same classic beat 'em up gameplay.

July 29: Marvel vs. Capcom 2 1200 Microsoft Points
(Backbone Entertainment/Capcom): One of the most popular fighting games of all time, "Marvel vs. Capcom 2," arrives worldwide on Xbox LIVE Arcade. Choose from 56 legendary characters from Marvel Comics and Capcom history, including Ryu and Wolverine. With online multiplayer over Xbox LIVE and enhanced HD graphics, decide your own dream team in the ultimate tag-team fighting experience.

August 5: Splosion Man™ 800 Microsoft Points
(Twisted Pixel Games/Microsoft): Fools they were, to tread where knowledge should stay forbidden. For what emerged was not a man - it was a Splosion Man. "And all who saw him were sploded, for he was the fire and they were but meat." Able to splode himself at will, the Splosion Man launches his way through levels as an uncontainable force. From Twisted Pixel Games, developer of the award winning The Maw™, Splosion Man will keep you on your toes as you play through more than 50 single-player levels and 50 multiplayer levels. Nominated by GameSpy, Gamespot, IGN, and 411mania, this meat-riddled splosion-fest took several Best of E3 awards including Best Platformer and Best Downloadable Game.

August 12: Trials HD 1200 Microsoft Points
(RedLynx/Microsoft): Nominated for GameSpy's Best Downloadable Game of E3 award, "Trials HD" is guaranteed to get our heart racing." Put on your helmet, and rev your way through "Trials HD," a full-featured, physics-based motorcycle racing platformer in stunning HD graphics. Tear up more than 50 tracks and test your metal in two unique game modes: Race and Skill. Create, share and download an unlimited number of free tracks with the level editor, and customize your rider to fit your personality.

August 19: Shadow Complex 1200 Microsoft Points
(Chair Entertainment and Epic Games/Microsoft): Winner of numerous Best of E3 awards including Best Downloadable Game from 1UP, IGN, GameTrailers and G4TV, "Shadow Complex" is the next evolution in downloadable games. "Shadow Complex" marries the quality and depth of a full retail title with the stunning visuals of Epic Games' industry-leading Unreal Engine 3, and a classic side-scroller. Set in the world of Orson Scott Card's best-selling novel, "Empire," Shadow Complex provides more than 10 hours of in-depth gameplay and introduces a compelling universe.
Between Turtles in Time, Marvel vs. Capsom 2, and Shadow Complex, this is going to be one expensive summer.
Read More

| Major Nelson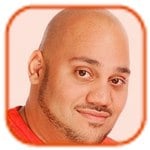 Posted by Andru Edwards Categories: Action, Konami, Rumors, Xbox 360, Xbox Live Arcade
So, why are we unable to contain our current excitement level? Well, as evidenced by the video above, an updated version of Teenage Mutant Ninja Turtles: Turtles in Time is currently in development, and if you didn't know, this is one of the best side-scrolling brawlers of all time. Originally released for the SNES, Turtles in Time allowed players to join up in a Double Dragon fashion, taking control of their favorite turtle, and it worked really well. Check out the video above to see the updated title in action on the Xbox 360. This one should be hitting the Xbox Live Arcade soon enough, but we don't have any information on a date. Needless to say, it can't come soon enough.

Posted by Chris Pereira Categories: Action, Activision, Adventure, CAPCOM, Driving, Eidos, Electronic Arts, Fighting, First Person Shooters, Microsoft, Namco, Puzzle, Role Playing Games, SEGA, Simulation, Sports, Survival Horror, Third Person Shooters, THQ, Ubisoft, Xbox, Xbox 360, Xbox Live
It's about time – finally, Xbox 360 owners who weren't fortunate enough to play The Elder Scrolls III: Morrowind on Xbox or PC can now do so on Xbox 360. The update brings the total number of back compat Xbox games to over 300. And all games are upscaled, so those who have been waiting to play NBA Live 2002 in 720p or 1080i can now do so.
Updated:
Crash Bandicoot 5: Wrath of Cortex
Jet Set Radio Future
Rogue Ops
Sega GT 2002
Check out the new games after the break.
Click to continue reading Morrowind Headlines New List Of Backwards Compatible Xbox Games On Xbox 360
© Gear Live Inc. – User-posted content, unless source is quoted, is licensed under a Creative Commons Public Domain License. Gear Live graphics, logos, designs, page headers, button icons, videos, articles, blogs, forums, scripts and other service names are the trademarks of Gear Live Inc.