Posted by Sparky Categories: CES, CES 2008, GPS, Music, Portable Audio / Video, Transportation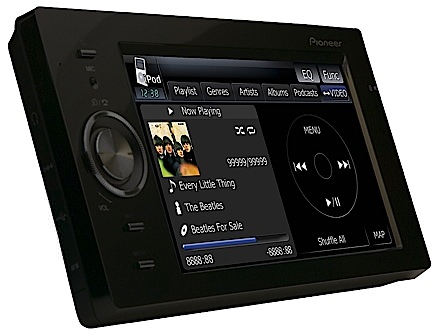 For the ultimate in convergence check out Pioneer's latest in-dash GPS stereo unit. Like some other units the GPS the high-resolution 5.8" screen can pop out to provide GPS and tunes on the go, but unlike the competition this new head unit keeps drivers safe with voice activated navigation and music controls. When the GPS unit is popped out you can take it on the go for directions either while walking, or when driving another car.
Outfitted with Voicebox technology the driver can give commands verbally like "Play Honeycut - Aluminum City" or "Navigate to the Space Needle in Seattle" so as to not have to take their hands or eyes off the road. The Bluetooth capabilities also allow for hands free calling to further enhance the drivers safety. Music in WMA or MP3 format can be played from SD cards, or streamed from Bluetooth phones. The AVIC f500bt also provides strong iPod integration allowing for playback and control of iPod stored music.
Available soon for a yet unknown price. For the inconvenience and high technology packed into this car entertainment don't expect it to be cheap though.
Read More

| Pioneer Press


Posted by Sparky Categories: Apple, Cell Phones, Handhelds, Internet, Rumors, Wireless / WiFi
AT&T's CEO Randall Stephenso let slip that a 3G iPhone is indeed on it's way sometime in early 2008. This is an obvious evolution for the platform and is no surprise, but hearing it 'right from the horses mouth' certainly is a nice reassurance. While the exact timing of the release is unknown, he did indicate it would likely be prior to May. Based on AT&T's HSDPA technology the 3G iPhone would feature the same blazing download and upload speeds as other 3G devices currently on the market. Apple has yet to comment on Stephenso's early-announcement.
Gear Live's prediction: the announcement of the 3G iPhone will come hand in hand with a more proper unveiling of the SDK at Macworld, likely with a bump to 16GB of storage to match the current generation iPod Touch. Gear Live's predicament: we can't wait.
Read More

| AT&T via iPhone Atlas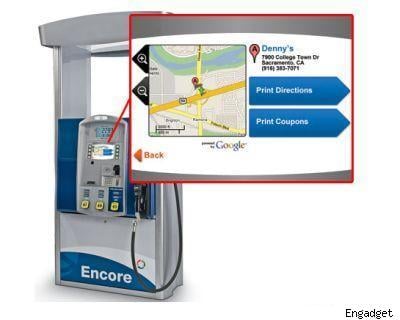 Maps and directions are available on cell phones, PDA's, GPS units, Onstar, or heaven forbid: actual paper maps. This doesn't stop people from getting lost from time to time, so Google is partnering with gas companies to embed the Google Maps application into gas pumps at 3,500 gas stations across the United States starting next month.
The newly teched-out gas pumps will feature an Internet connection and the Google Maps application. By providing this at the pump motorists will be able to both fill up on gas and get directions to their destination. The participating gas stations will likely get a boost in business from drivers too stubborn or embarrassed to ask for directions from anything other than a shiny, all-knowing machine. This sounds like a win for retailers, motorists, and Google alike.
Read More

| LA Times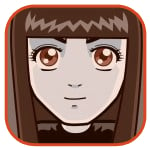 Posted by Sheila Franklin Categories: Cell Phones, Corporate News, Misc. Tech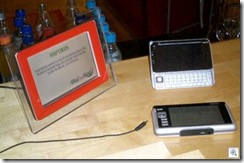 Nokia has been working on a new technology, the Haptikos Touchscreen. Users actually get feedback from the display as if they were pressing buttons or clicking by the use of piezo sensor pads which are placed under the screen and create 0.1mm movements. Roope Takala, Senior Program Manager of Research says that the extra time for research fine tuned the movements so that it feels lifelike. The Haptikos technology may be available on Nokia's next S60 cell phone.
Read More

| Daily Tech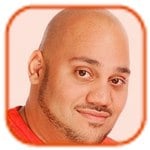 Posted by Andru Edwards Categories: Announcements
Alright, let's take a break for just a moment away from the standard news fare. We know that you guys love the gadgets, gizmos, and consumer electronics just as much as we do. These expensive and cool toys are often a marvel when you break them down to the technology that drives them. That's what makes what we do fun, and why we love the interaction we have with our readers. However, we want to focus a bit of attention on the young ones in our country who would be happy to have a calculator for use in class, and the teachers who work for districts that can't afford things like projectors for use in their schools.
Gear Live has joined the 2007 DonorsChoose Blogger Challenge, and we have chosen ten great causes that are centered around getting some basic technology into classrooms located in our local area, as well as some of the hardest areas still suffering the affects of Hurricane Katrina. We've chosen ten causes that we thought touched on what we believed in, and you can take a look at them and choose which one(s) you want to help. Our goal is to raise $10,000 for the children of our nation. Just know that the money you donate will go directly to that specific teacher request - not into some big pot of money that is then doled out by the organization. As donations come in, there meter over on the right will fill up.
Some of the most expensive purchases for schools are consumer electronics. We believe that all children need to get acquainted with the tools of the future as they learn so they when they are ready to hit the workforce, they can succeed alongside their peers. Please, help us in assisting teachers, children, and schools in low-income areas get the tools they need to help their children excel.
Read More

| Gear Live Gives Back


Posted by Sparky Categories: Apple, Cell Phones, Handhelds, Internet, PC / Laptop, Portable Audio / Video, Product Reviews, Software, Wireless / WiFi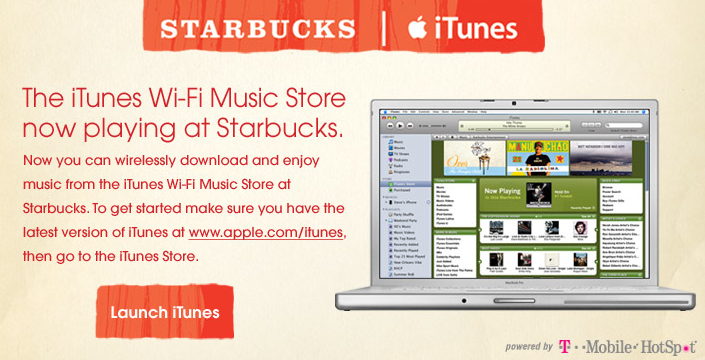 As promised Apple and Starbucks started their rollout of the Starbucks WiFi Music Store in select cities. Gear Live is lucky enough to be in Seattle, the first city to get the special version of the iTunes Music Store in our Starbucks. The service allows laptops, iPhones, and the iPod Touch users to connect for free to the iTunes store while sipping lattes without having to pay for for a T-Mobile Hotspot account. Click through for our full impressions on Apple's new partnership with the coffee mega-store Starbucks.
Click to continue reading The Starbucks iTunes WiFi music store reviewed

Posted by Sparky Categories: Internet, PC / Laptop, Software
Most modern operating systems, including Microsoft Windows and OS X by Apple, feature technology to turn off internal devices and manage power to be more environmentally friendly and squeeze every last drop of juice out of batteries on portable computers. Unfortunately many Linux distributions don't offer these features built in quite yet.
Enter Less Watts, a site dedicated to configuring Linux systems and machines to consume less power. Featuring tips and tricks for reducing power consumption in Linux, and links to a number of projects aimed at bringing these technologies to more and more distributions soon. The site looks to be fairly new, but has a great mailing list which looks like a great resource for anyone trying to reign in their power use on Linux boxes.
Read More

| Less Watts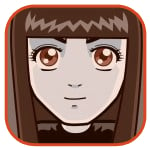 Posted by Sheila Franklin Categories: Corporate News, Design, Microsoft, Science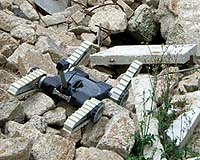 Microsoft has teamed up with former factory automation and now robotics company Tmsuk to develop what they feel will be cutting edge technology. As of now, there are many different systems being used and the company would like it if they were more standardized and used one, preferably their Robotics Studio.
Professor Atsuo Takanishi at Waseda University mentioned that it remained to be seen if Microsoft can make their dream a reality. "But I don't think it is very difficult to modify the existing technologies developed with other operating system—such as Linux—into a Microsoft version."
We like the idea that companies are getting together and don't really care who is in charge as long as they just keep those bots coming, hopefully at a price everyone can handle.
Read More

| Space Daily


Posted by Paul Hamilton Categories: Corporate News, Electronic Arts, Sports
Peter Moore, long known as the public face of Microsoft's Xbox division, stepped into his new digs as EA Sports president last week and started off saying he wants EA Sports' brand to compete in a broader arena than just the video games market, facing off against general sports brands like Nike and ESPN.
Despite selling millions of copies of its flagship titles each year, EA Sports has struggled to expand effectively and EA seems to be banking on Moore to help them widen their reach. "That could mean broadcast sports, sports camps, the ability to license consumer products around the EA Sports brand," he told the New York Times. Moore is also looking to leverage EA's technology to create social networking and news sites, all centered around sports and of course the EA Sports name. "I think we have an opportunity to aggregate information and bring it to life with video technologies," he said.
"If we look at this connected world we're entering, sports is a sort of social and cultural glue that reaches across the globe," Moore continues. "There is an opportunity for EA Sports to evolve beyond a games brand to become a true global sports and entertainment brand, and I think we can compete there."
Read More

| New York Times via Level Up

Posted by Paul Hamilton Categories: PlayStation 3, Sony
Sony Computer Entertainment President Kaz Hirai has been speaking out about the PlayStation 3 including the reported development troubles some studios have had and Sony's commitment to the Japanese market.
Regarding the difficulty in development Hirai said he's seen this before when the PS2 drew similar criticisms early in its lifecycle and that it doesn't concern him. He said to The Official PlayStation Magazine that, in fact, he welcomes the news:
If they came back and told me, 'PS3? We can do this in a heartbeat,' that would be worrying because what it is telling me is that we're not pushing the envelope from a technology standpoint.
In another interview with a Japanese website he said that developers working on cross-platform games ought to take advantage of the PS3's extra capability to give PlayStation owners extra value. For example, "[W]ith the PS3, you've got the Sixaxis controller, or you could utilize the extra capacity provided by Blu-ray to add more levels, put on interviews with the developers or have your videos able to play in 1080p." He said he understood why developers were choosing to work cross-platform considering the cost of making modern games.
Later in the same interview he tried to reassure Japanese gamers that they weren't being overlooked:
Just because the foreign market is bigger than the domestic one, we don't intend to take strategy of just making what would have been considered previously as 'Western games' and saying 'We've got no choice but to do this' to our Japanese users. If we did that, there'd be no point in having the Japan Studio.
Read More

| Develop via Game | Life
© Gear Live Inc. – User-posted content, unless source is quoted, is licensed under a Creative Commons Public Domain License. Gear Live graphics, logos, designs, page headers, button icons, videos, articles, blogs, forums, scripts and other service names are the trademarks of Gear Live Inc.