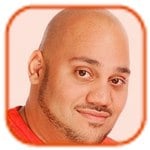 Posted by Andru Edwards Categories: Handhelds, Videos
At CES 2010, Microsoft gave us a sneak peek at the Windows 7-based HP slate tablet device. We didn't get much info at all, but more has trickled out since then. However, now HP is taking an obvious jab at Apple and the iPad, having released the video above that shows off the slate tablet running Flash and Adobe Air, right on the device. Of course, the highlight here comes near the end, when the person playing with the HP Slate pulls up Hulu and begins watching content right on the device, something that the iPad can't do just yet (although we are hearing that Hulu is working hard to become iPad-compatible.) Hey, one thing the iPad has on the Slate? It has a solid launch date that is just a little over 3 weeks away.
Read More

| AppleInsider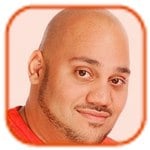 Posted by Andru Edwards Categories: Apple, Corporate News, Handhelds, Internet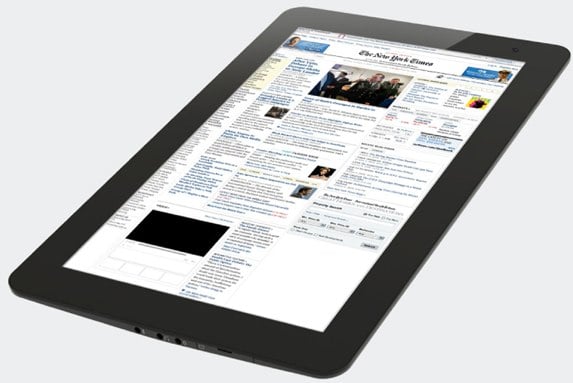 Well, it looks like one of the two Hail Mary-esque advantages that the JooJoo tablet had over the iPad has just gone away with the company announcing that shipments of the device will be delayed by a full month, due to a manufacturing issue. The culprit? According to Fusion Garage, makers of the JooJoo, it had to do with a defect in the 12.1-inch capacitive touchscreens. To make up for the delay, anyone who has pre-ordered a JooJoo device will also receive a free accessory. From the looks of things, it'll be the JooJoo kickstand.
Of course, this puts the JooJoo right in iPad launch territory, which can't bode well. But hey, there is that other distinct advantage, that being that JooJoo support Flash. Is that enough of a factor to make people choose this device over an iPad? Yeah, right.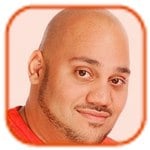 Posted by Andru Edwards Categories:
Wanna get a look at the iPad right now, before Apple get's today's event video posted? Well, you can, as Apple has put up a video that tours you through the iPad hardware and unique software features, including the new email app, keyboard, iBooks ebook store, pixel-doubled apps, and more. Hit the video above for a look at Apple's largest multitouch device.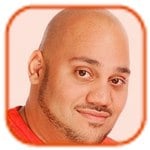 Posted by Andru Edwards Categories: Apple, Handhelds, Home Entertainment, PC / Laptop, Rumors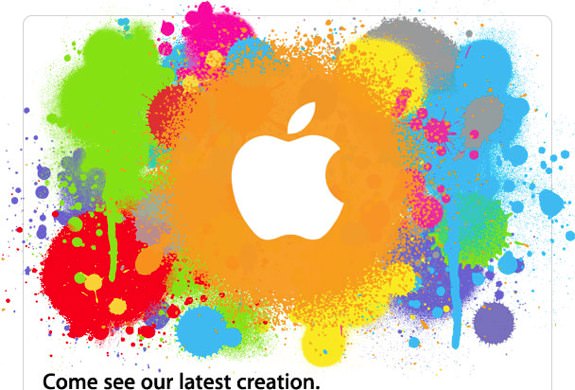 While we await the coming arrival of the fabled Apple tablet, which we all expect to finally arrive at the January 27th Apple event, it appears that the Wall Street Journal has gotten a bit of inside information that offers a glimpse of what the iPad / iSlate will end up doing for us. Of course, we still suggest taking all of this with a grain of salt, but this isn't far off from the whispers we've been hearing either:
The Apple tablet will have some sort of virtual keyboard. This only makes sense, because if there's no physical keyboard, you'd need a virtual one to type on (similar to the iPhone and iPod touch)
Publishing firms like Conde Nast, The New York Times, and HarperCollins have been in discussions with Apple on how they can get their content onto the tablet, and new ways of displaying the news on a modern (or even futuristic) device
Apple is definitely pondering a switch as it pertains to the default search engine on their iPhone OS, focusing on replacing Google with Bing for search, as well as Maps.
They've also been in talks with TV networks about the possibility of a multi-show iTunes TV subscription package, where users would get to choose a package of the best 4-6 shows per channel and subscribe for a monthly fee.
That whole Lala acquisition by Apple will likely lead to a web-based version of iTunes, which would allow for purchasing music outside of the actual iTunes application. It would also allow for publishers to place buttons that would allow readers to purchase iTunes content right on their website. There may even be a service that would allow users to stream all their iTunes music through the service to other computers, iPhones, and the like. This is basically a merge of iTunes and Lala in its current form.
The tablet may have some sort of smart recognition built-in, giving it the ability to recognize the user by using its camera, and then applying settings for that specific user on the fly
There's a lot there, we know. Luckily, we are just six days away from hearing the word from the horse's mouth. What do you think? Anything up there sound a little too far-fetched for your tastes? Also, please be sure to vote in our poll letting us know if you'd pre-order the Apple tablet sight unseen.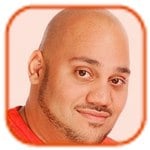 Posted by Andru Edwards Categories: Apple, Features, Handhelds
Okay, we know that Apple will be launching their new tablet device at their January 27th event next week, and the hype for the device is unlike anything we've experienced in the tech world, and that includes the pre-iPhone hype. We just wanna get a gauge on what you guys are thinking right now. So tell us, would you pre-order the Apple Tablet/iPad/iSlate today if you could, with no concrete knowledge of what exactly it does or how it will work?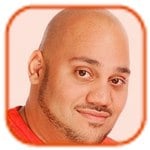 Posted by Andru Edwards Categories: Apple, Corporate News, Rumors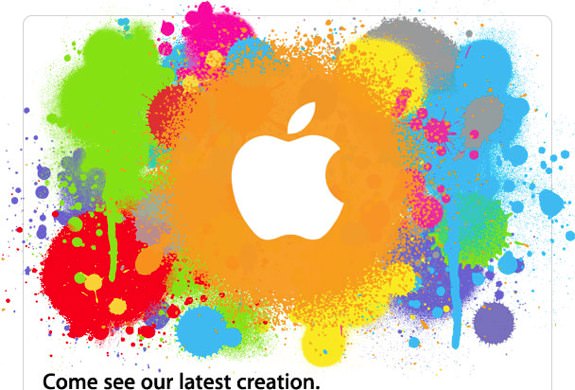 Okay, gang, Apple has finally sent those press invitations out to an event they are holding on January 27th, and if there is one thing we can surmise from this one, it's that we will be seeing the release of a new product. Whether you want to call it the iSlate, iPad, Apple Tablet, MacBook touch, or whatever else, we're putting all our money on a brand new multitouch tablet device, with Apple aiming to change the world yet again. Oh, and updated MacBook Pros as well.
The event starts at 10:00AM Pacific time and comes to you from the Yerba Buena Center for the Arts Theater in San Francisco. Join us then, because we'll be hitting you with the news as it happens.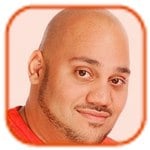 Posted by Andru Edwards Categories: Apple, PC / Laptop, Rumors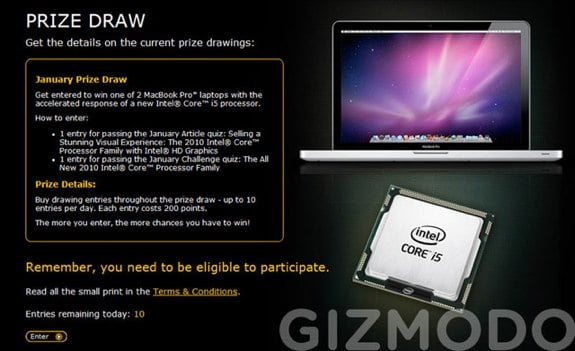 You know that Apple event that focuses on mobility products that is rumored to be happening at the end of the month? Looks like it won't be just related to the Apple tablet iSlate iPad super iPhone. With the new Intel Core i5 and i7 chips having just launched, we figured they'd make their way into the MacBook Pro line soon enough. In fact, Intel seems pretty confident here too, being that they are running giveaways where you could win a Core i5-powered MacBook Pro, despite the fact that they technically don't exist. Yet. We bet that'll change before the month is over.
Read More

| Gizmodo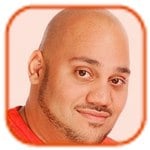 Posted by Andru Edwards Categories: Displays, Handhelds, Rumors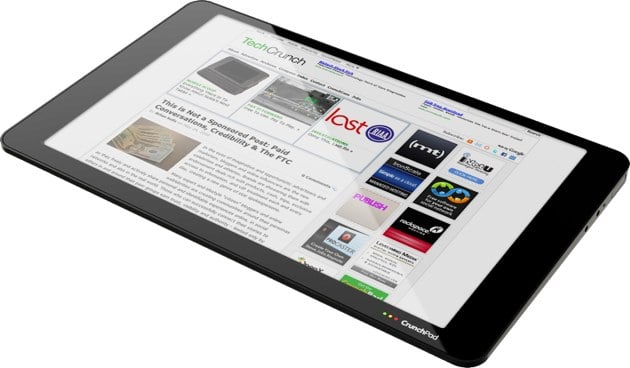 Anytime over the past year-and-a-half or so, whenever someone asked me what I thought about the CrunchPad, my answer was pretty much always the same: you'll never get your hands on one. Call me a cynic, but I just found it difficult to believe that Mike Arrington would be able to pull off what no other major consumer electronics manufacturer has been unable to do as of yet. Today, Mike announced that the CrunchPad is dead. No more. Kaput. I'm not surprised.
Let me make myself clear, though. My thoughts had nothing to do with the capabilities of Arrington, FusionGarage, or anyone else involved in the project. I simply felt that there would be an outside influence that would knock the project off-track. Conspiracy theory or not, if a major manufacturer that had a lot of pull in the area where these devices are manufactured (like China) truly wanted to play hardball to make sure a small start-up couldn't release a device like the CrunchPad because they were going to be releasing something similar, at a much higher price, I bet they could pull that off.
Not to say that this is what happened, I'm just thinking aloud. However, when you read Mike's post on the matter, you quickly realize that something went on, and it was something strange and sudden. Either way, the CrunchPad is dead. No worries, though, 2010 will be the year that the tablet hits the mainstream.
Read More

| TechCrunch

Remember that Microsoft Courier video we showed you last week? Well our friends at Gizmodo were able to uncover a bit more about the mysterious and astonishing Microsoft tablet device. In the leaked video above, you get a look at the way that the fine folks in Redmond think you'll integrate the Courier tablet device into your everyday life. We must say, it's insanely slick, and we hope that it works exactly as shown. Of course, this is just a demo, and it doesn't even feature a real hand or stylus.
That said, we are big fans of the "infinite journal" approach, and we can certainly see a lot of professional uses for such a device with a natural input system. What we are still curious about, though, is if this thing is also meant to be a multimedia device. You know, movies, games, music? The things that we are expecting the Apple tablet to excel at? Or is this a case of Microsoft recognizing that Apple has a stronghold in that area, and as such, they'll focus on a different, underserved demographic? Time will tell.
Read More

| Gizmodo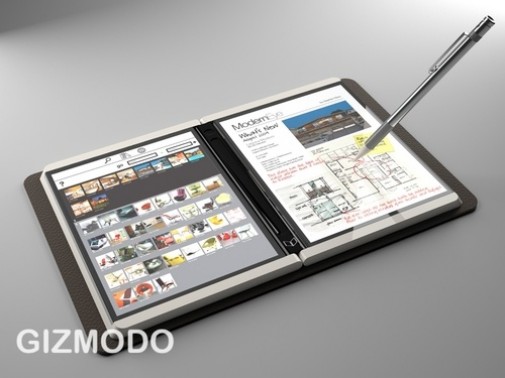 Our friends at Gizmodo recently got a fantastic scoop, revealing a project that Microsoft has been working on, known as the Courier tablet. This device has been a secret for the Microsoft for a long time now. According to Giz, this is more than just a concept device, but rather, Courier is in the "late prototype" stage.
Courier has two 7-inch screens that are touch sensitive, and are designed to be interacted by touch or with the very pen-like stylus. On its hinge is a home button like the iPhone, and this hinge serves as a virtual "pocket" to hold items that are moved from one screen to the other.
No word on price or availability just yet, but you have to admit that it looks quite sexy. Of course, this may not even come to fruition, but it's a bold challenge to Apple's dominance in the sexy multitouch devices department.
Read More

| Gizmodo

© Gear Live Inc. – User-posted content, unless source is quoted, is licensed under a Creative Commons Public Domain License. Gear Live graphics, logos, designs, page headers, button icons, videos, articles, blogs, forums, scripts and other service names are the trademarks of Gear Live Inc.