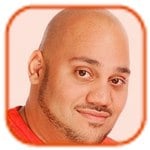 Posted by Andru Edwards Categories: Handhelds, Rumors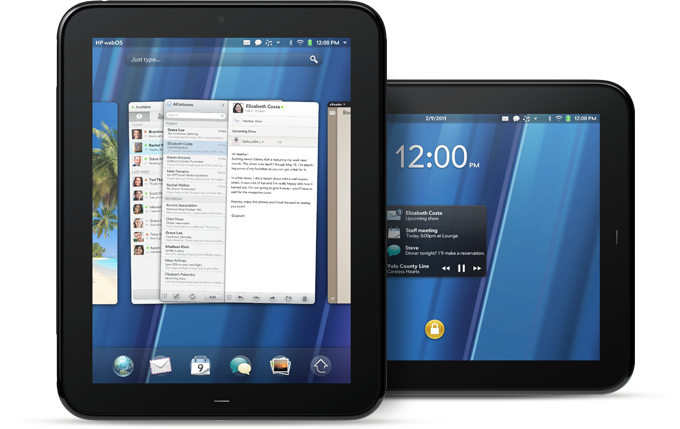 Hewlett-Packard is reportedly preparing a movie and music service that would be tied to the upcoming HP TouchPad, according to a report.
According to PreCentral, HP sent out a PowerPoint presentation to some people who signed up for email notices about the HP TouchPad. That presentation included details about an upcoming HP Music Store and HP Movie Store.
The presentation included two mockups that showed, well, movies and music. A copy of the slide that PreCentral published, however, did not include any pricing.
The presentation apparently included one interesting feature, however, a sort of predictive caching.
"According to that slide, the TouchPad will come with a music syncing solution built-in that utilizes cloud servers to sync and remotely store your music," the site wrote. "More than that, it will leverage a 'smart algorithm' to ensure that the music the user is most likely to listen to is cached locally on the device. This service will also allow TouchPad owners to stream music that they don't yet own. There's also mention that this service will allow you to stream music to HP smartphones, presumably once they too are updated to webOS 3.0 like the TouchPad."
Click to continue reading HP to tie in music and movie service to TouchPad?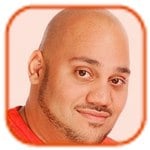 Posted by Andru Edwards Categories: Apple, Handhelds
What a difference a month makes. In March, Rep. Jesse Jackson Jr. (D-Ill.) was pushing for the federal government to provide every student in the U.S. with an Apple iPad. This week, Rep. Jackson complained that iPads were "probably responsible for eliminating thousands of jobs."
Somewhere along the line, he seems to have discovered that iPads are manufactured in China, not in the U.S.—a;nd; it had him hopping mad (see video below). Here's what Rep. Jackson said Friday afternoon on the House floor:
"In the 112th congress, unemployment is at 9 percent. And not a single piece of legislation considered by the 112th congress has done anything to address 13 million unemployed Americans.
"A few short weeks ago I came to the House floor after having purchased an iPad and said that I happened to believe, Mr. Speaker, that at some point in time this new device, which is now probably responsible for eliminating thousands of American jobs ... now Borders is closing stores because, why do you need to go to Borders anymore? Why do you need to go to Barnes & Noble? Buy an iPad and download your book, download your newspaper, download your magazine.
Click to continue reading Jesse Jackson Jr. calls iPad a job-killer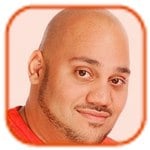 Posted by Andru Edwards Categories: Handhelds, Product Reviews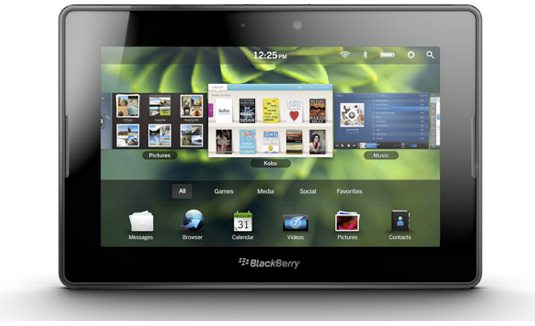 After months and months of anticipation, Research In Motion's debut tablet, the BlackBerry PlayBook, is finally here. The good news is that the user interface for the new BlackBerry Tablet OS is beautiful, graceful, and operates with a simplicity that rivals that of the Apple iPad 2 ($499) and bests the Motorola Xoom's ($599-$799) oft-cluttered screens. The bad news is that, at launch, there's a lot missing. First, there's no native e-mail support. (Didn't the RIM usher in the era of mobile e-mail with the BlackBerry?) The PlayBook also suffers from a dearth of compelling—or smooth-functioning—apps. Then there's the absence of should-be-standard features—why include a front-facing camera, but no video-chat app? Updates, RIM promises, will bring much of what's missing to the PlayBook in the near future. Throw in some better app selection, too, and the PlayBook may be worth revisiting down the road, but right now, it's unfinished.
The Wi-Fi-only BlackBerry PlayBook comes in three storage capacities—16GB ($499), 32GB ($599), and 64GB ($699). The PlayBook is priced identically to the Wi-Fi-only Apple iPad 2 for the same storage capacities. Currently there's no version with cellular service, though BlackBerry users can use their smartphones as hotspots for the tablet at no extra charge. RIM has announced a 4G PlayBook that's scheduled to launch this summer, along with LTE and HSPA+ versions that will be available later this year. Sprint has confirmed it will carry the WiMAX 4G model, and Verizon and AT&T are widely rumored to pick up the LTE and HSPA+ models respectively.
Click to continue reading BlackBerry Playbook review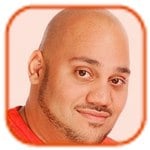 Posted by Andru Edwards Categories: Handhelds, Software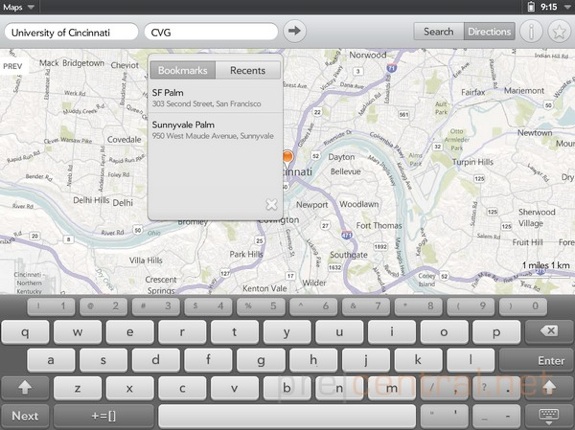 What will the HP TouchPad's WebOS 3.0 operating system look like and be able to do? A leaked version of the WebOS 3.0 SDK offers a sneak peek of Hewlett-Packard's long-awaited media tablet.
PreCentral got its hands on a WebOS 3.0 Beta 1 emulator courtesy of "an awesome (and anonymous) tipster" and the site's Derek Kessler on Wednesday posted a video walkthrough of the UI and several applications running on the emulator (video below).
Kessler noted that the emulator runs on more powerful hardware than it will in the TouchPad, a Wi-Fi version of which is due out this summer, to be followed by 3G and 4G products later in the year. He also had to use a mouse to operate what will be a touch interface to run the demo.
Click to continue reading WebOS 3.0 SDK leaks, gives details on HP TouchPad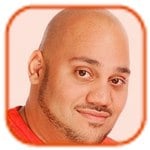 Posted by Andru Edwards Categories: Apple, Handhelds, Mods / Hacks
No, it's not an iPad 3 rumor. Rather, some innovative people from the Engineering Human-Computer Interaction Research Group have rigged the 2D display of the Apple iPad 2 for a glasses-free 3D perspective.
Using a feed from the front-facing camera coupled with some clever software hacks, the group was able to create what it calls the Head-Coupled Perspective (HCP).
"It is based on [an] efficient head-tracker that uses the front-facing camera of the device," said a description on the group's Web site. "We use an off-axis projection in order to adapt the perspective of the 3D scene according to the head's position of the user. Such spatially-aware mobile display [is able] to improve the possibilities of interaction."
Click to continue reading Hack uses front-facing camera adds 3D display to iPad 2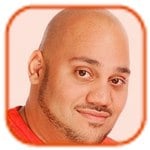 Posted by Andru Edwards Categories: Apple, Features, Handhelds, Rumors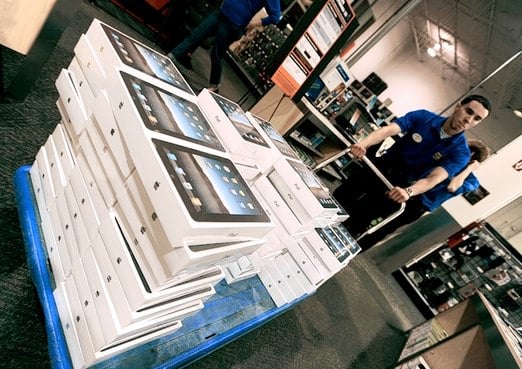 Over the past couple of days, rumors have been spreading that Best Buy has been ordered by Apple to halt sales of the iPad 2. The story is that Apple got wind of the fact that Best Buy had been stockpiling iPad 2 units, and didn't like that. However, we've got a very reliable source who just hit us up to give us the real scoop, and it turns out that it's a bit more sinister than a plan to stockpile iPad 2 units for a big weekend event.
Click to continue reading The real story on why Apple is less than pleased with Best Buy over the iPad 2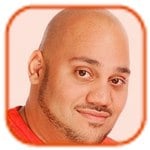 Posted by Andru Edwards Categories: Apple, Corporate News, Handhelds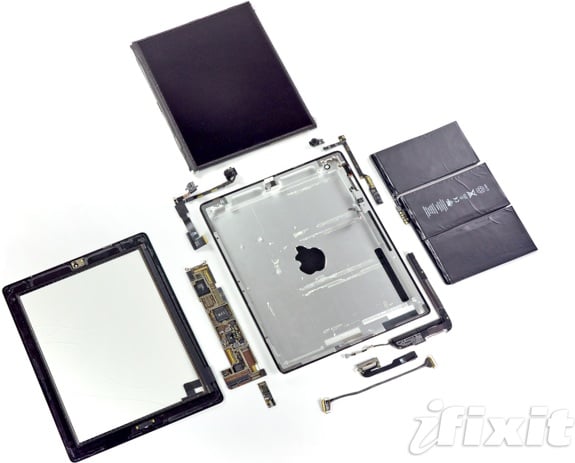 Apple is prepared to eat some extra costs from Japanese upstream component makers in order to avoid further shipping delays for the iPad 2.
According to a DigiTimes report, Japan has implemented a power brownout policy that is seriously hindering the production of upstream component makers in the country. However, Apple has agreed to absorb additional costs to ensure "smooth shipping" from the suppliers. In return, these Japanese companies are expected to see minimal negative affects on their profit margins.
AppleInsider pointed out an iSuppli report from earlier this month that said there are five key iPad components likely produced in Japan, including the device's battery, dynamic random access memory (DRAM), NAND flash, electronic compass, and the touch screen overlay glass.
Click to continue reading Apple will absorb extra costs to ensure timely shipments of iPad 2 parts from Japan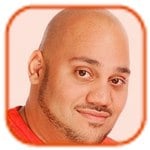 Posted by Andru Edwards Categories: Full Episodes, Gizmatic, Accessories, Apple, Features, Podcasts, Videocasts, Videos
We review the Smart Cover for the iPad 2 in this episode. Apple went back to the drawing board after their original iPad Case was found to not be the best design, and alongside the release of the iPad 2, they've got the Smart Cover. Using magnets to connect itself to the iPad, the Smart Cover is available in polyurethane or leather, and acts as a screen protector cleaner, and stand for the iPad 2. We give you a look at how it works.
You can pick up the iPad 2 from the Apple Store Online.
Big thank you to JackThreads for sponsoring the show - be sure to check them out, we've got exclusive invite codes that give you $5 to use towards anything you'd like.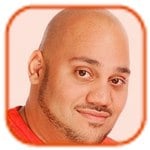 Posted by Andru Edwards Categories: Handhelds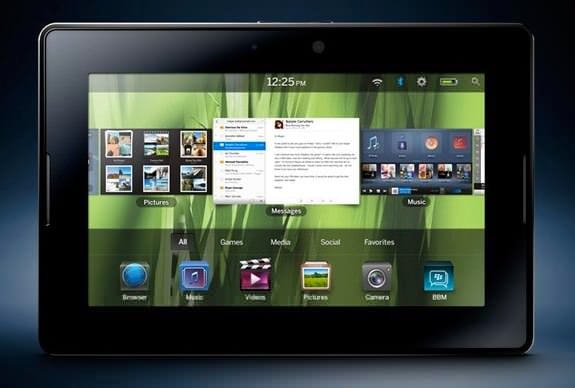 The Wi-Fi version of the BlackBerry Playbook will be available at Best Buy and other retailers starting April 19, Research in Motion said today.
Best Buy is now accepting pre-orders for the device in stores and online. It's available in 16GB for $499, 32GB for $599, and 64GB for $699.
Best Buy and Future Shops in Canada will also have the Playbook on April 19 and are accepting pre-orders.
In the U.S., the Playbook will also be available at AT&T, Sprint, and Verizon stores, as well as CBeyond, Cellular South, Cincinnati Bell, Office Depot, RadioShack, ShopBlackBerry.com, Staples, and BlackBerry from Wireless Giant.
Click to continue reading BlackBerry Playbook launches April 19 for $499, pre-order it now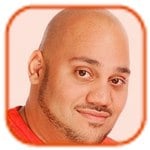 Posted by Andru Edwards Categories: Apple, Corporate News, Handhelds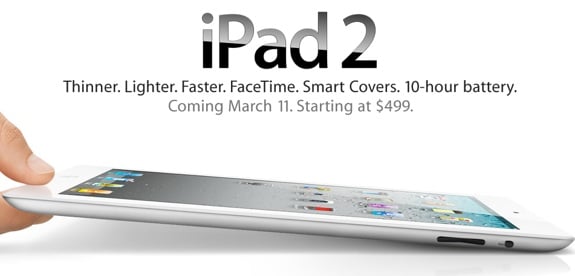 Apple said Tuesday that it is "experiencing amazing demand" for the iPad 2 in the U.S., and will move forward with plans to release the tablet in 25 additional countries on Friday, March 25.
Similar to the U.S. launch, the iPad 2 will go on sale abroad at 5pm local time, and will be available online at 1am.
"While competitors are still struggling to catch up with our first iPad, we've changed the game again with iPad 2," Steve Jobs, Apple's CEO, said in a statement. "We're experiencing amazing demand for iPad 2 in the U.S., and customers around the world have told us they can't wait to get their hands on it. We appreciate everyone's patience and we are working hard to build enough iPads for everyone."
In total, the iPad 2 will be available in 25 additional countries on Friday, including Australia, Austria, Belgium, Canada, Czech Republic, Denmark, Finland, France, Germany, Greece, Hungary, Iceland, Ireland, Italy, Luxembourg, Mexico, Netherlands, New Zealand, Norway, Poland, Portugal, Spain, Sweden, Switzerland and the UK.
Click to continue reading iPad 2 available in 25 more countries this Friday
© Gear Live Inc. – User-posted content, unless source is quoted, is licensed under a Creative Commons Public Domain License. Gear Live graphics, logos, designs, page headers, button icons, videos, articles, blogs, forums, scripts and other service names are the trademarks of Gear Live Inc.