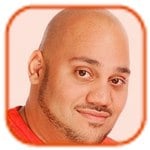 Posted by Andru Edwards Categories: Apple, Handhelds,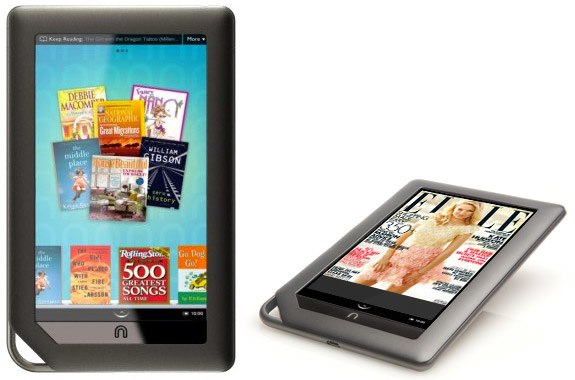 The increase in U.S. adults who own e-readers is outpacing the growth of tablet owners, according to a new phone survey by the Pew Internet Project.
Adults who owned ereaders like Amazon's Kindle and Barnes & Noble's Nook doubled from 6 percent of the U.S. adult population in November 2010 to 12 percent in May 2011, according to the survey of 2,277 respondents aged 18 and over. The survey was conducted in both English and Spanish.
Over the same period, the share of adults who said they owned a tablet such as Apple's iPad grew as well, but by just 3 percentage points. About 5 percent of respondents in an earlier Pew survey from November of last year said they owned a tablet, while 8 percent said they did in the most recent one, conducted between April 26 and May 22.
Click to continue reading E-readers are beating tablets in US adoption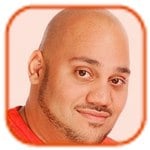 Posted by Andru Edwards Categories: Editorial, Handhelds, Home Entertainment,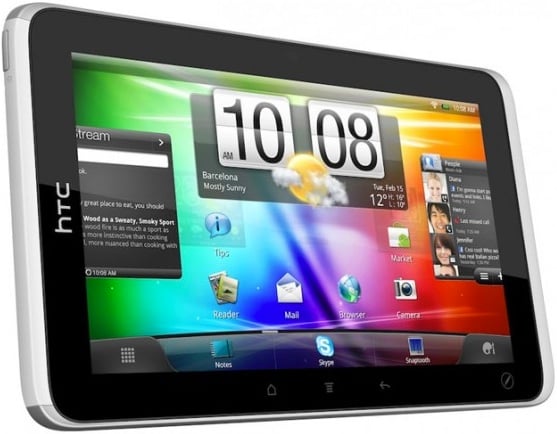 Here comes the HTC Evo View 4G! And it's packing a lot of firsts for its Friday debut on Sprint: The tablet is Sprint's first 4G Android tablet to hit the market, period–that's the first tablet set up to work with the company's 4G WiMax network—around 5 Mbps downloads and 950 Kbps uploads.
Most importantly—for movie buffs—the HTC Evo View 4G is the first tablet to ship with built-in support for Netflix movie and video streaming. In doing so, it joins an exclusive club of Android devices that support the service: A sad list that's currently limited to just nine Android smartphones.
So what's the deal? Are other Android-equipped devices—both phones and tablets—just too slow to run Netflix? Not necessarily. A Sprint spokeswoman confirmed in an interview with Wired that the company performed plenty of testing to ensure that Netflix streaming would proceed smoothly across the company's network.
The more realistic answer as to why you can't yet get Netflix on, say, a Motorola Xoom tablet, is the ugly monster that often rears its head whenever Android upgrades are discussed: Fragmentation. In the case of Netflix, the company has to perform extra research and configuration to ensure that the digital rights management systems it employs work across a number of Android devices. And that's not just a work-once, works-everywhere kind of proposal.
Click to continue reading Why is the HTC Evo View 4G the first Android tablet that supports Netflix?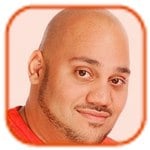 Posted by Andru Edwards Categories: Apple, Handhelds, Videos,
Apple has debuted a new ad for its popular iPad 2, touting things that Cupertino said wasn't possible before its tablet.
The ad, titled "Now," highlights the versatile nature of iPad apps. "Now, you can watch a newspaper," a voiceover says, zooming in on someone flipping through the Wall Street Journal app. "Now you can listen to a magazine," the voice says, switching to an interactive "Fantastic Mr. Fox" feature from Spin magazine.
The ad also flashes to someone watching "The King's Speech," video chatting via FaceTime, and taking an online class. "Hold an entire bookstore [via iBooks] and touch the stars," the ad concludes, flashing to an astronomy app, "because now, there's this."
This, of course, is the iPad 2, and the commercial ends with a shot of the updated tablet sitting on a table, presumably waiting for you to dole out hundreds of dollars for the pleasure of its company.
Click to continue reading Video: Latest Apple iPad 2 ad: 'Now, There's This'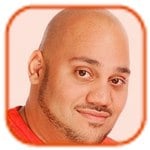 Posted by Andru Edwards Categories: Handhelds, Wireless / WiFi,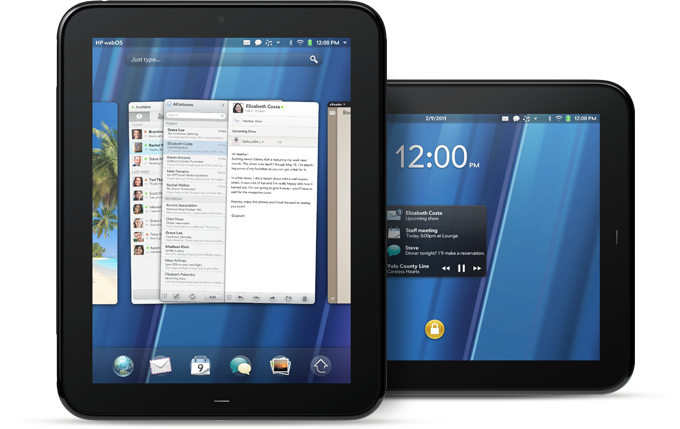 The HP TouchPad finally has a launch date! If you've been jonesing to pick up the first webOS tablet, your lucky day will be July 1st, as long as you're cool with the Wi-Fi model. If you prefer the 3G TouchPad, you'll have to wait until later this summer. The 3G provider for the TouchPad will be AT&T, which may influence your decision on waiting. You'll be able to get the 16 GB TouchPad for $499, while the 32 GB model will retail for $599, which is right in line with iPad 2 pricing.
Read More

| Palm Blog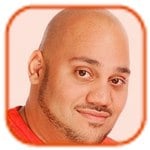 Posted by Andru Edwards Categories: Corporate News, Microsoft, Software, Videos,
Microsoft finally figured out how to effectively bring full-blown Windows to tablets: make it look a lot like Windows Phone 7.
In the first public unveiling of the upcoming Windows 8 interface, Microsoft's president of Windows, Steven Sinofsky, showed off a radically altered Windows start screen that features user-configurable tiles and looks almost nothing like Windows 7. The demo took place during this week's D9 conference in southern California.
The new interface supports gestures, snap, pin, cloud apps, new concepts like a basket for files you'll want to share between apps and services, and a hidden task bar on the right side of the screen. The updated OS is designed to work on "the hundreds of millions of PCs already out in the market," Sinofsky said.
Since it's still Windows, all devices and apps that work with Windows 7 will run on Windows 8, said Sinofsky, adding that consumers will only have to choose which device to run it on. "The interface scales from about 7-inches to a wall-screen display," explained Sinofsky.
In addition to the development screen, Microsoft showed Windows 8 running on tablets from Samsung and Lenovo.
Click to continue reading Windows 8 reinvents Windows interface by bringing in Windows Phone 7 shell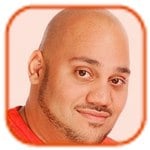 Posted by Andru Edwards Categories: Corporate News, Handhelds,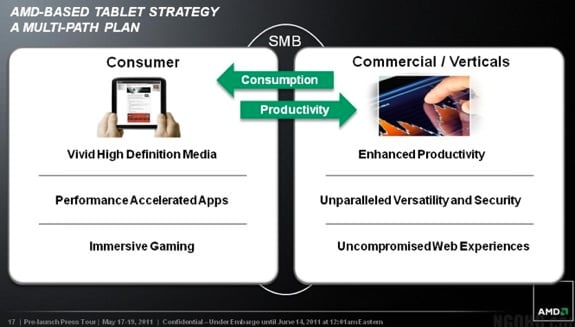 Is Advanced Micro Devices finally making a major push into the tablet market? That's the signal sent by leaked product roadmap slides showing plans for an AMD tablet chip codenamed Desna that surfaced on NGOHQ.com last week.
The slides don't offer any specs for AMD's Z-Series accelerated processing unit, or APU, nor do they name a release date other than the heading "2011 AMD HD Tablet Platform Overview."
Here's what we do know. AMD thinks Desna is well-suited for both consumer media tablets and devices built for business use. The chip maker is playing up its graphics prowess with promises of "smooth streaming HD video," AdobeFlash 10.2 acceleration, Microsoft Office 10 visual enhancements, and support for DirectX 11 and Windows 7 Effects.
Desna also runs accelerated HTML 5 and Internet Explorer 9, while "leveraging the Microsoft Windows application base," which sounds a bit like AMD saying, "we don't actually have an app store for this chip."
The Z-Series platform's commercial play seems to be summed up with promises of "full integration and support in IT environments," "unparalleled versatility and security," and "enhanced productivity."
Click to continue reading AMD looking to enter tablet game with their Densa chip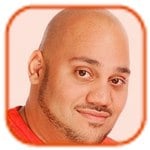 Posted by Andru Edwards Categories: Apple, Displays, Handhelds, Rumors,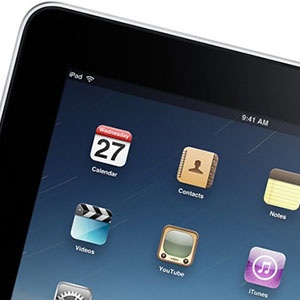 A Korean paper is claiming that Apple is teaming up with Samsung to bring its Active-Matrix Organic Light-Emitting Diode (AMOLED) display technology to the iPad 3.
A "source" allegedly told The Korea Herald that "Apple wants to tap into Samsung's AMOLED technology for an upgraded version of the iPad 2." The site also claimed that Apple chief operating officer Tim Cook started chatting with Samsung about the possibility of integrating the technology on a recent trip to South Korea, and it pegs the end of the year for the launch of Apple's next-generation tablet.
Apple didn't upgrade the iPad's display with the second iteration of the device it released in March, and rumors about the fabled iPad 3's screen have already started to trickle in. Earlier this month, reports circulated that the next iPad will feature a 3D display.
Click to continue reading Apple considering Samsung AMOLED panels for iPad 3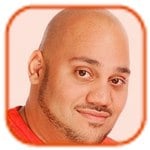 Posted by Andru Edwards Categories: Handhelds, Rumors,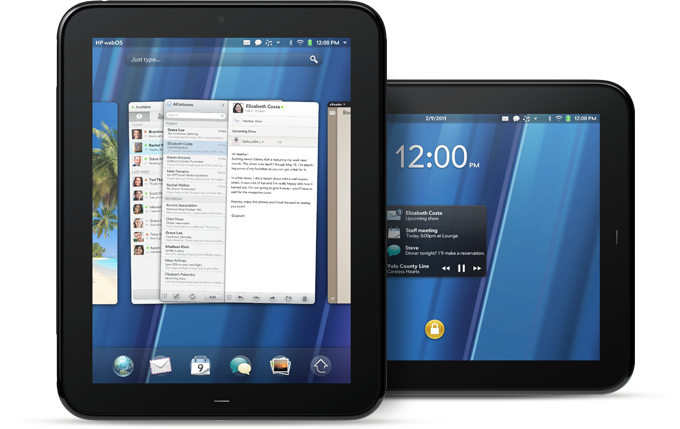 We still don't know when the HP TouchPad media tablet will arrive this summer, but a little bird has given PreCentral.net an inkling of what the pricing will be like.
A source tells the site that Wal-Mart will be carrying a 32GB version of the 9.5-inch tablet running HP's own in-house webOS, for the Apple iPad-like price of $599.
A Wal-Mart listing presumably passed along by the tipster doesn't contain a lot of detail, though it does list the $599 TouchPad as Wi-Fi-enabled. Other connectivity options weren't indicated.
The source must have passed on other details, because PreCentral.net reports that the TouchPad will be 9.5x10x1.78 inches, weigh in at 3 pounds, and that a number of TouchPad accessories will also be available from Wal-Mart.
Click to continue reading 32 GB HP TouchPad to cost $599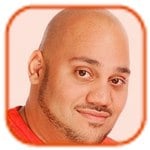 Posted by Andru Edwards Categories: Corporate News, Handhelds,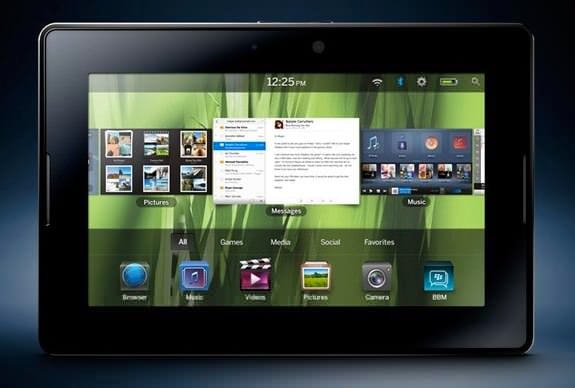 It hasn't exactly been smooth sailing for the BlackBerry PlayBook since its April debut, but according to financial analysts, the tablet might not be a complete disaster for Research in Motion.
RBC Capital Markets analyst Mike Abramsky estimates that RIM has sold about 250,000 PlayBooks to date, and could sell about 500,000 in the quarter. Abramsky and his team checked out PlayBook stock at 180 Best Buy stores and found that 14 percent of the 16GB versions were sold out, 71 percent of the 32GB PlayBooks were gone, and 84 percent of the 64GB tablets had been purchased. He cautioned, however, that the sell-outs on the 32GB and 64GB "appear allocation related."
Abramsky found that returns for the PlayBook are "nominal," despite setbacks that include a recall of 1,000 tablets and the lack of a native email client.
This comes about a month after Peter Misek, an equity analyst with Jefferies, speculated that RIM possibly sold 45,000 PlayBooks in the first few days.
Click to continue reading BlackBerry PlayBook selling moderately well, so who is buying them?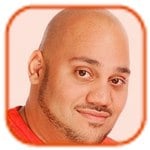 Posted by Andru Edwards Categories: Handhelds, Rumors,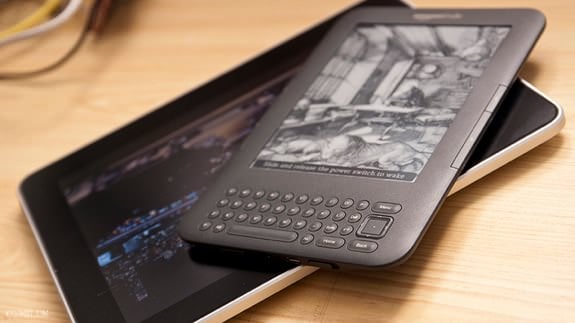 Rumors that Amazon well be releasing a Kindle tablet are looking a bit more clear, with a report saying that the company is actually working on two different tablets, according to Boy Genius Report.
An entry-level tablet codenamed Coyote will be powered by Nvidia's dual-core Tegra 2 mobile platform, while a more powerful device codenamed Hollywood will sport Nvidia's upcoming quad-core "Kal-El" chip, the website reported Monday, citing a "tipster."
The source did not provide screen-size details, according to BGR.
The processor details put the theoretical release of the rumored Hollywood tablet at no earlier than the second half of 2011. Nvidia's Kal-El upgrade to its Tegra lineup isn't expected to be released until then.
Kal-El promises a significant boost to Tegra. The System-on-a-Chip (SoC) for mobile devices like tablets and smartphones boasts a 1.5GHz, quad-core ARM Cortex-A9 central processor and a 12-core Nvidia graphics processor that's purported to deliver five times the performance of the GeForce GPUs in the Tegra 2 SoC.
Click to continue reading Amazon working on two Android tablets, codenamed "Coyote" and "Hollywood"?
© Gear Live Inc. – User-posted content, unless source is quoted, is licensed under a Creative Commons Public Domain License. Gear Live graphics, logos, designs, page headers, button icons, videos, articles, blogs, forums, scripts and other service names are the trademarks of Gear Live Inc.