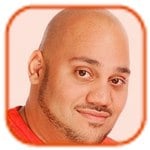 Posted by Andru Edwards Categories: Cell Phones, Corporate News, Google, Software, Videos
Google I/O 2014 kicks off today, with the big keynote starting at 9:00 AM PDT / 12:00 PM EDT, and you can join in and watch the presentation in the player above. What are we expecting to hear about during the Google I/O 2014 keynote? Well, the biggest piece of news will likely be the reveal of the next version of Android, likely Android 5.0. We'll get a look at the future of Android smartphones and tablets, in addition to set-top boxes. Google will be showing off a new Android TV set-top box, which is interesting since Google TV hardware failed so miserably over the last few years. Wearables should also be big today, with Google Glass and Android Wear devices getting some stage time. Google also typically releases Google+ updates during the I/O keynote as well.
What are you hoping to hear about from Google this morning?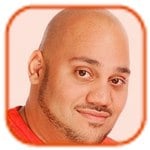 Posted by Andru Edwards Categories: Announcements, Cell Phones, Features, PC / Laptop, Videos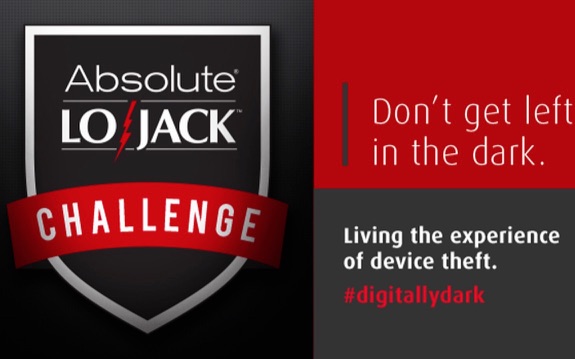 We've been taking part in the Absolute LoJack #DigitallyDark challenge, giving up our smartphones for a full 24 hours to emulate what it might feel like to have them stolen. As part of the campaign, we're giving away an awesome Absolute LoJack Premium Family Pack. That gives the winner give 1-year Absolute LoJack premium subscriptions, which can be installed on any Mac, PC, or Android devices they own, giving them the ultimate in protection with a guarantee that they'll get the device(s) back in the event of theft. If it isn't back in your hands in 60 days, they'll give you $1000 to help replace the laptop, and $600 for a tablet or smartphone. How cool is that?
Ready to enter? Simply use the widget below to keep track of your entries! If you're a Gear Live Patreon backer at any level, you get an extra 25 entries in this giveaway! We've got a lot of ways for you to enter even if you aren't, but don't check off any that you don't actually perform. If you do, you'll be eliminated:
Oh, and if you wanna get in on all this awesomeness, use this link to get 30% off any Absolute LoJack subscription until June 30th--just enter promo code DARK30 at checkout!
Click to continue reading Giveaway: Absolute LoJack Premium Family Pack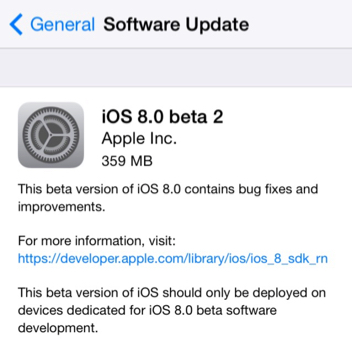 Apple has just released iOS 8 beta 2, which can be found in the Developer Portal right now. iOS 8 beta 2 build 12A4297e works with supported iPhone, iPad, and iPod touch models, and is available as an over-the-air update to users already running a previous iOS 8 beta on their devices. If you're already running iOS 8, you can update over-the-air by going into Settings > General > Software Update. Or you can go and grab the necessary download at http://developer.apple.com. Apple originally showed off iOS 8, and released its first beta, at WWDC 2014. The full release will come in the fall. Apple also released OS X Yosemite Developer Preview 2 today as well.
If you are a paid members of Apple's iOS developer program, here are the links for iOS 8 beta 2 downloads:
iPad:
iPhone:
iPod touch:
Click to continue reading Apple releases iOS 8 beta 2 build 12A4297e to developers, download here!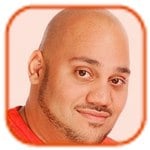 Posted by Andru Edwards Categories: Cell Phones, Corporate News, Features, Handhelds, Microsoft, PC / Laptop, Software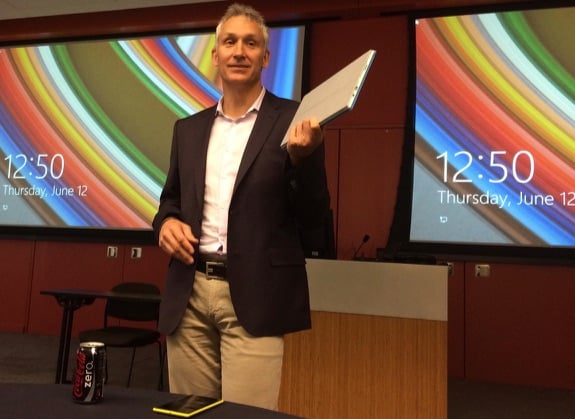 Chris Weber is the CVP of Mobile Devices Sales at Microsoft, re-joining the company through it's purchase of Nokia, where he was in charge of global sales. He knows his way around every Lumia device, and is now aiming to make sure that Windows Phone first-party hardware is an even player at the devices table. We were able to sit down with Chris to talk about Nokia, Lumia, Windows Phone, and what changes need to be made in order to realize the success he is seeking. Check out the full interview below:
When is Windows Phone 8.1 coming out?
The answer varies by device and operator. The Lumia 630 and 635 are the first 8.1 products, launched internationally. We're also working with our current products, and any Windows 8 phone is upgradeable to 8.1. There is currently a developer preview, but the operator version requires further testing. 8.1 is a completely different experience. Things like the background wallpaper, increased customization, and especially Cortana, which is one of the best features.
There are key differences between Cortana and similar services on other devices. It proactively learns. The other day I was flying to Moscow. The week before, it asked if it wanted me to track my flight to Moscow. There is a link that says "Do you want to know how I knew that?" Cortana looked at my calendar and started looking up flight numbers. It also has geo-fencing. You can say "Remind me that Ignacio owes me $100." I can say remind me when I send an email, when I arrive home, etc. Or "Remind me to pick up my dry cleaning" and when you get in the area, the message pops up. "Remind me to pick up milk at the grocery store" and you get the choice of having it remind you when you are near any grocery store, not just one specific one.
Back to being on the plane, I said "Remind me to download the music for guitar when I get home." It's really, really good. Flow writing, which is similar to Swype, means I can do emails faster on my phone than on the keyboard now. I got a new phone and it wasn't running 8.1 and the hunt and peck was tough!
Click to continue reading Chris Weber interview: The future of device branding for Windows Phone

Apple announced iOS 8 and gave us a look at a bunch of the major features during its WWDC 2014 keynote (you can watch the WWDC 2014 keynote here.) We got a question in from Nick F. asking:
"I'm curious if my iPhone 4S will be able to run iOS 8. How do I know if it is compatible?"
You may be wondering if your iOS device is compatible with Apple's latest and greatest, so here's a look at the full list of Apple products that will be able to be upgraded to iOS 8:
iPhone 4S
iPhone 5
iPhone 5c
iPhone 5s
iPad 2
iPad with Retina display (iPad 3 and iPad 4)
iPad Air
iPad mini
iPad mini with Retina display
iPod touch (5th generation)
As you can see, as it pertains to the iPhone line, the iPhone 4 (released in 2010) and older will not be compatible with iOS 8. With iPad, it'll be the original model that won't be able to use the new operating system. Meanwhile, the only iPod touch that can run iOS 8 is the 5th generation model. That's quite a generous line-up when compared to competing smartphone and tablet platforms!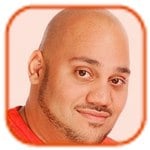 Posted by Andru Edwards Categories: Apple, Cell Phones, Corporate News, Handhelds, PC / Laptop, Software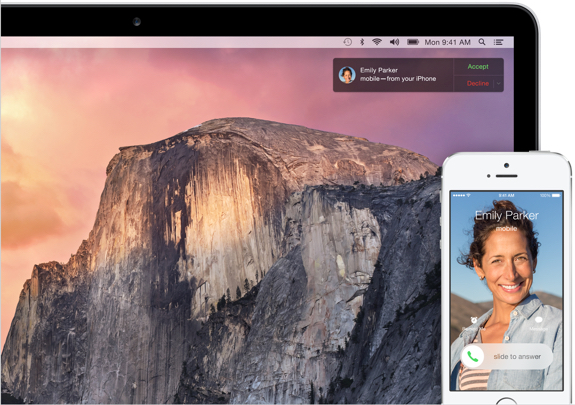 Yesterday was another big Apple event, and there was a lot of news coming out of the WWDC 2014 keynote--we got a look at OS X Yosemite, iOS 8, and much more. Here's a look at everything we covered in one easy place:
What are you most looking forward to?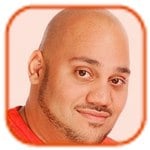 Posted by Andru Edwards Categories: Apple, Cell Phones, Wearables, Corporate News, Handhelds, Software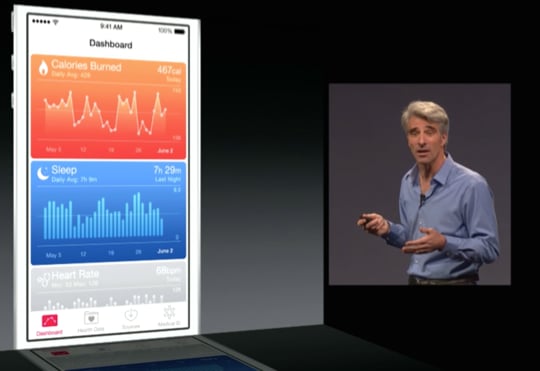 As rumored, Apple has announced its iOS 8 health initiative during the WWDC 2014 keynote. The new Health app will work with a developer API bundle called HealthKit. In iOS 8, apps will be able to report your health data to a centralized location, allowing you to see all the information and stats from different apps all in the same area. Further, you'll be able to choose if you'd like to share health data from one app to another.
Apple announced that Nike and the Mayo Clinic are two of the first to be working on HealthKit integration, while also picturing a Withings blood pressure monitor. Not much more has been announced about the new Health app for iOS 8 yet, but we're sure we will hear more about it closer to the release of iOS 8 release.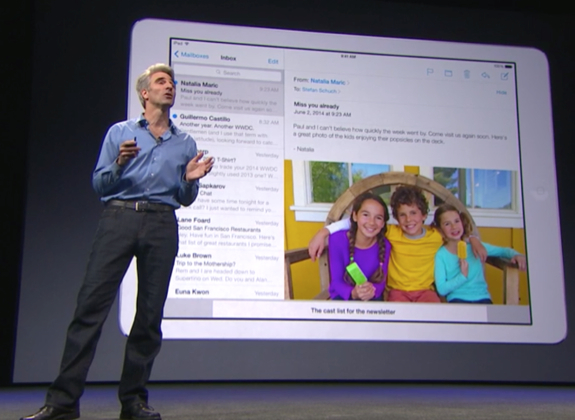 During it's WWDC 2014 keynote, Apple has announced iOS 8, the next major update for the iPhone, iPad, and iPod touch. New features abound in iOS 8 that refine some things, and make others even better. One major feature is the interactive notifications. You know how you might get a text message or calendar invite when using your iPhone? You might be right in the middle of something and don't want to tap on the notification to go over to the Messages app--and in iOS 8, you don't have to. Instead, you can reply right from the notification. You can respond to calendar invites in the same way.
Apple also announced OS X during the keynote as well, which features a new visual overhaul, which was leaked prior to the event.
Developing...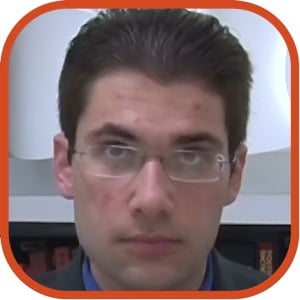 Posted by Ariel Levin-Waldman Categories: Accessories, Cell Phones, Handhelds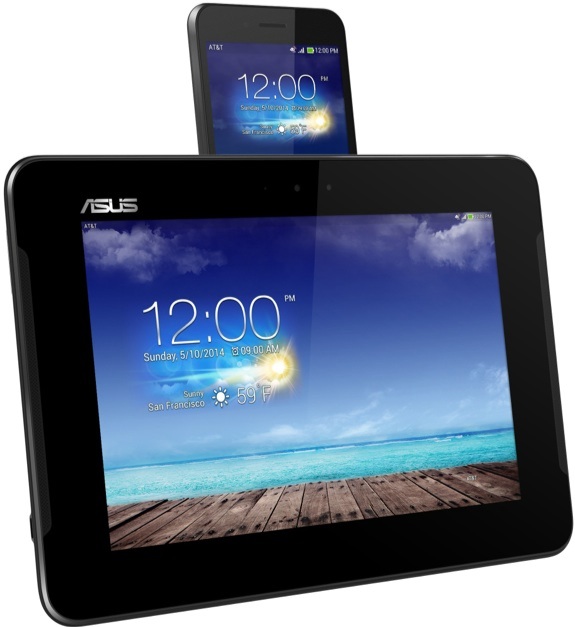 So, these days just about everyone owns a smartphone. I own one. You own one. Even my grandmother owns one. If you are part of a smaller group of people, you might also own a tablet of some sort. I own an iPad for instance. And they really fulfill the same role- wasting precious moments of my life on the internet when I really could be doing something productive. Sure, one has a big screen and can't make calls, but I have often wondered why I really need both.
Apparently, so has ASUS. Back in 2012 they came out with the PadFone, a smartphone dock that was also a tablet screen, so you could view your phone in larger than life (ok, larger than phone anyway) detail. But unless you wanted to hop a plane to Taiwan and buy it there, chances are you would not get your hands on one.
Now you can. ASUS announced that starting July 6th, the PadFone will be available on the US market under the name PadFone X through AT&T. It is projected to cost $200. It only works with ASUS smartphones though, so US companies will have to get in the game.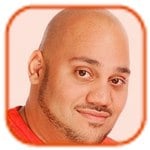 Posted by Andru Edwards Categories: Accessories, Handhelds, Microsoft, PC / Laptop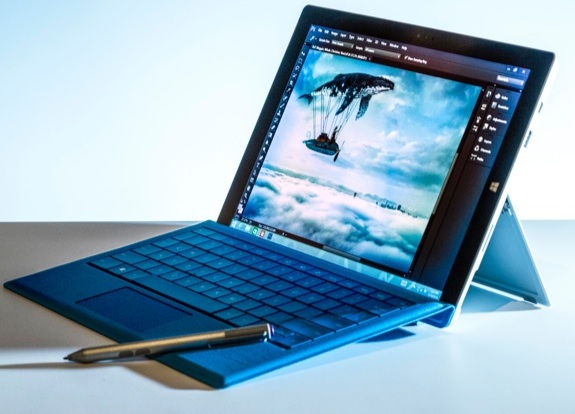 Microsoft announced the Surface Pro 3 this morning, and noted that the device would be priced starting at $799. Of course, with multiple configurations and processors available, you're probably wondering what pricing across the entire Surface Pro 3 line might look like. Well, we've got the answer:
Intel Core i3, 64GB SSD, 4GB RAM: $799
Intel Core i5, 128GB SSD, 4GB RAM: $999
Intel Core i5, 256GB SSD, 8GB RAM: $1299
Intel Core i7, 512GB SSD, 8GB RAM: $1,549
Intel Core i7, 512GB SSD, 8GB RAM: $1,949
Here's the kicker, though. Microsoft has positioned the Surface Pro 3 as the tablet that can replace your laptop. Well, in order to do that, you need a keyboard. The Surface Pro 3 Type Cover keyboard costs a ridiculous $129.99. So, in other words, that $799 entry-level Surface Pro 3 price jumps to $929 with keyboard. Extra Surface Pens cost $49.99 as well, so, you'll want to not lose the one that comes with the device.
You can pre-order the Surface Pro 3 now. Who's buying one?
© Gear Live Inc. – User-posted content, unless source is quoted, is licensed under a Creative Commons Public Domain License. Gear Live graphics, logos, designs, page headers, button icons, videos, articles, blogs, forums, scripts and other service names are the trademarks of Gear Live Inc.