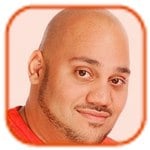 Posted by Andru Edwards Categories: Accessories, Features, PC / Laptop, Peripherals, Product Reviews,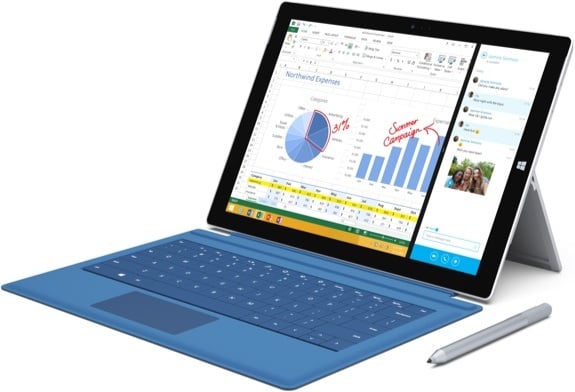 With the Surface Pro 3, Microsoft has switched up its strategy on its tablet PC, aiming to make it the best Windows laptop for the average consumer. This is the third attempt from the company at reinventing the laptop, bringing tablet parity into the product that runs on a full-on Intel Core i5 processor. It's a large tablet. It's a thin laptop. It's a powerful 2 in 1. Is it the one for you, though?
Click to continue reading Microsoft Surface Pro 3 review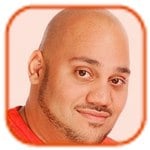 Posted by Andru Edwards Categories: CES, CES 2015, Features, Music, Podcasts, Portable Audio / Video, Videocasts, Videos,
In this video I chat with NBA legend, Shaquille O'Neal, about the new Monster Superstar Backfloat. The Superstar Backfloat is a small, Bluetooth speaker that's waterproof. Pour water on it, submerge it, get it wet, and it will continue performing. Throw it in the pool and it'll float while playing your favorite tracks. Shaq explains the philosophy behind the Superstar Backfloat here!
You can pick up the Monster Superstar Backfloat now on Amazon.
Don't forget to subscribe to Gear Live's YouTube channel--also, we are giving away awesome perks for our Patreon backers - thanks for your support!
Click to continue reading Bleeding Edge TV 521: Shaquille O'Neal reveals Monster Superstar Backfloat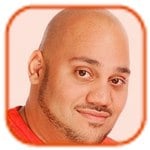 Posted by Andru Edwards Categories: Accessories, Features, Toys,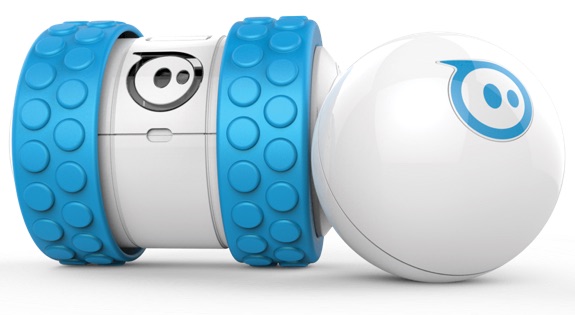 It's time for our next holiday giveaway, and today we've got two! We're giving away an Orbotix Sphero 2.0, along with the brand new Orbotix Ollie. These two little robots are controlled over Bluetooth using your smartphone or tablet, and are fun for people of any age. While Sphero 2.0 lets you play, learn, and explore, Ollie is the robot driven by adrenaline, engineered for speed.
Here's how this is gonna go down: First place gets the new Ollie, and the runner up walks away with Sphero 2.0. Ready to enter? Go get it:
Enter our Ollie & Sphero giveaway
Don't forget, if you're looking for other deals, be sure to check out our Newegg Promo Code thread. Oh, and if you're on Twitter, be sure to follow @TechPromos for the latest deals.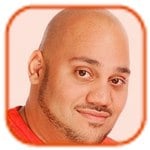 Posted by Andru Edwards Categories:
Apple has officially unveiled the iPad Air 2. iPad Air 2 is just 6.1mm thin, making it 18% thinner than the original iPad Air (and that was already 20% thinner then the iPad that preceded it.) Display components are now laminated together, reducing internal reflection, paired with an anti-reflection coating on the outside that reduced reflection by 56%, making it nicer to use when out and about. The iPad Air 2 is powered by the A8X processor, a 64-bit processor with 3 billion transistors that results in 40% faster CPU and 2.5x faster GPU (that's 180x faster than the original iPad.)
Click to continue reading Apple iPad Air 2: Thinner, faster, 8MP camera for $499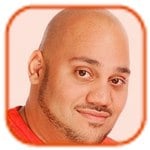 Posted by Andru Edwards Categories: Apple, Handhelds, PC / Laptop, Rumors,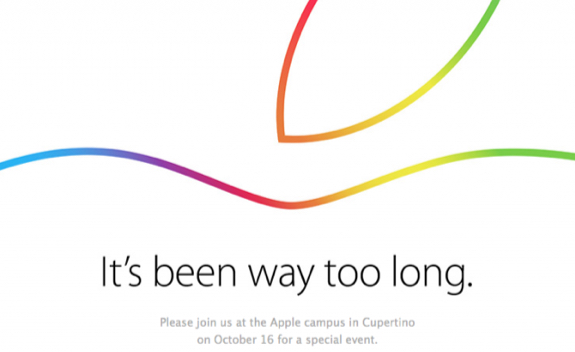 About a month ago, Apple took the stage at the Flint Center to unveil the iPhone 6 and iPhone 6 Plus. Later this week, the company will hold another special event, then time to reveal this years iPad lineup, and if reports are correct, updated iMacs (including one with a Retina display.) We've heard conflicting reports as to whether the iPad mini will see an update at the event, or if that'll come early next year, but we do know that the iPad Air will get an update that will make it lighter, slimmer, and more powerful.
Vietnamese leak site Tinhte.vn has already showed what's purported to be the iPad Air 2 frame, which is thinner and sees the volume buttons recessed into the frame, and the inclusion of a Touch ID sensor, bringing the iPhone feature over to the Apple tablet family.
Meanwhile, fans of Apple's desktop hardware have been waiting for a couple of years for the Retina display technology to make the jump from iOS devices and Apple notebooks over to the iMac. It appears that a 27-inch model that sports a 5K resolution may be prepped for Thursday as well, alongside a possible Mac mini refresh. OS X Yosemite may also launch on Thursday, as Apple has released three Golden Master candidates to developers so far.
We'll have all the news here on Gear Live as it happens, and Apple will also have a live stream of the event as well.
Read More

| Tinhte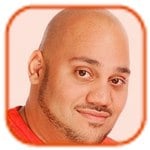 Posted by Andru Edwards Categories: Corporate News, Microsoft, PC / Laptop, Software,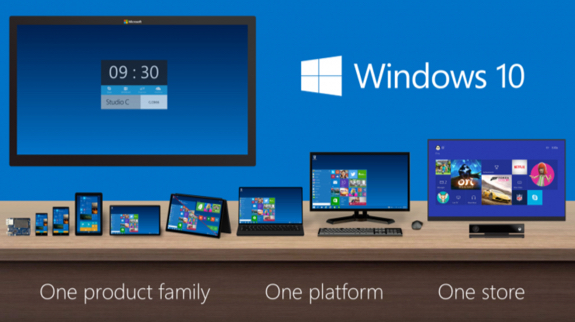 Today, Microsoft officially announced the next version of Windows: Windows 10. If you're confused, you're not alone. The currently-available version of Windows is 8.1, which means that Microsoft has inexplicably decided to forego version 9 altogether. Rumors that the next version would be called Windows TH, Windows One, or Windows 9 have now been dashed—Windows 10 is the future of Microsoft's desktop operating system. It's also still technically the 9th release of Windows.
At an unveiling event earlier today, the company called Windows 10 the "most comprehensive platform ever," as it will run on all displays, from 4-inches and up. That means Windows 10 will run on phones, tablets, laptops, desktops, servers, and high definition television screens. "Windows 10 will deliver the right experience on the right device at the right time," said Microsoft's Terry Myerson. "Windows 10 will run on the broadest types of devices ever."
Optimists will say that Microsoft is listening to all of the negative backlash that was met with the release of Windows 8, taking in that feedback, and reverting a bunch of changes to give customers what they want. Others will point out that Windows 10 looks like a mashup of the beloved Windows 7 and the polarizing Windows 8, with a bunch of Mac OS X features (like Expose and Mission Control) thrown in, and is an obvious step backwards. We see both sides of the argument, but it's also very early to tell, as Windows 10 won't ship until late 2015.
Click to continue reading Windows 10: Microsoft previews the next iteration of Windows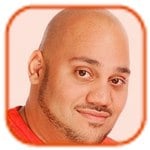 Posted by Andru Edwards Categories: Accessories, USB, Cell Phones, Handhelds, Hot Deals,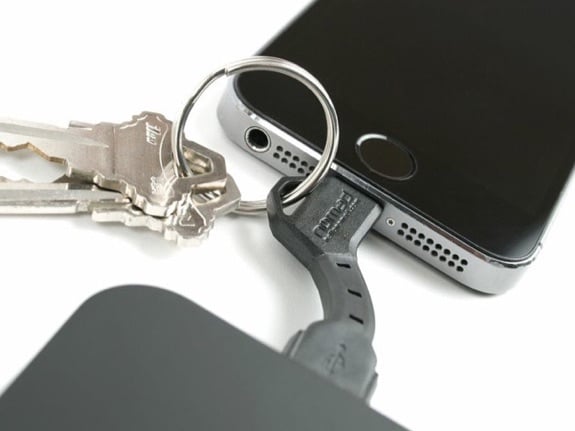 What do you do when you're out, need to charge your smartphone, and don't have a charge cable on you? You get desperate. This can be easily avoided with the ChargeKey, and it's our Deal of the Day in the Gear Live Deals Shop. You can get the ChargeKey for $24.99, and you'll have a charger for your iPhone, Android device, Windows Phone, and even tablet, right on your keychain at all times. The ChargeKey is a shortened, ruggedized version of your smartphone charge cable that fits on your keyring—now you always have a cable on you.
Don't forget, if you're looking for other deals, be sure to check out our Newegg Promo Code thread. Oh, and if you're on Twitter, be sure to follow @TechPromos for the latest deals.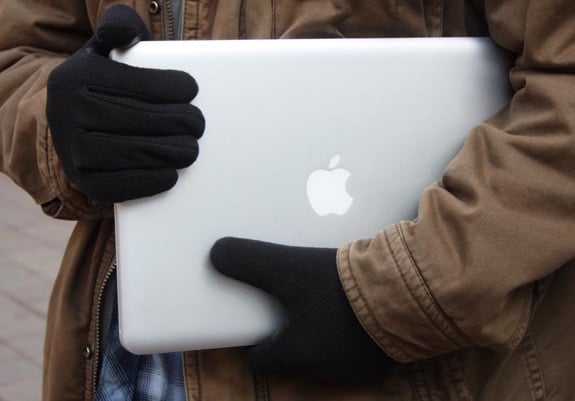 As we close out Device Theft Awareness Month, we wanted to talk about laptop security. We've already covered the device theft statistics, alongside a bunch of ways to protect yourself from smartphone theft. Some may argue that notebooks are even more of a danger to lose than a smartphone, due to the vast amount of personal data stored on them that can be lost or fall into the wrong hands, as well as the cost of replacement. Let's talk about some of the ways to protect both your investment and your data.
1. Password protect your computer. Regardless of whether you use a PC, Mac, or Linux, you have the option of settings up a lock screen barrier where you'll need to enter a password, custom swipe, image touch, or other secure option. It's a small step that some may find to be an annoyance, but it's an easy (and free) first line of defense in case someone is able to snatch up your device.
Click to continue reading 4 Ways to Protect Yourself from Laptop Theft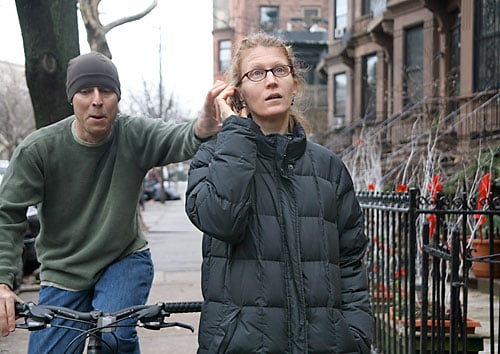 As we mentioned last week, we're celebrating Device Theft Awareness Month in conjunction with Absolute LoJack. We gave you a rundown of just how big a problem device theft is nowadays, with over 3 million people becoming victims of smartphone theft just last year alone. It's a growing problem that you can protect yourself from, and this week we wanted to share three tips that you can do to avoid permanently losing your device or data in the event of loss.
1. Create a passcode for your device. This is a simple method of protecting the data that lives on your device in the event of loss or theft. Some Android devices will allow you to set a pattern instead of an alphanumeric code, and the iPhone 5s and later lets you use Touch ID fingerprint recognition. Any of these are a better option than not protecting the home screen of your device, which will let prying eyes get to anything on your product.
Click to continue reading 4 Ways to Protect Yourself from Smartphone Theft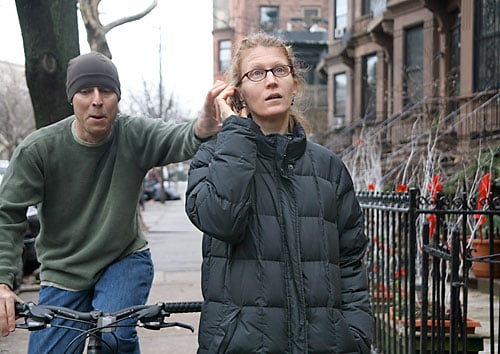 A few weeks ago we talked about what what you can do to protect yourself in the event that your smartphone, tablet, or laptop gets lost or stolen. We even took a 24-hour #DigitallyDark challenge where we gave up our smartphones for 24 hours to see how it would feel. Well, August is Device Theft Awareness Month, and we wanna talk more about what you can do if you find that you're one of over 3.1 million Americans who'll likely fall victim to smartphone theft this year. A staggering 1.4 million people who lost their devices in 2013 never got them back--that is 4.5 million lost and stolen smartphones (and that doesn't include tablets or laptops,) and is enough to make us want to do something about it. This month, follow the hashtag #AbsoluteUncovered as we dive deep into this topic.
Back in June we introduced you to Absolute LoJack, a data protection software product that is tailored to help you keep your mobile data safe, track your devices in the event of loss or theft, and even an option for assistance with recovery so you can get them back. We are taking part in Device Theft Awareness Month by bringing you a series of articles in order to keep you more informed on the issue and how you can protect yourself from becoming another statistic.
Click to continue reading Kicking off Device Theft Awareness Month with #AbsoluteUncovered
© Gear Live Inc. – User-posted content, unless source is quoted, is licensed under a Creative Commons Public Domain License. Gear Live graphics, logos, designs, page headers, button icons, videos, articles, blogs, forums, scripts and other service names are the trademarks of Gear Live Inc.