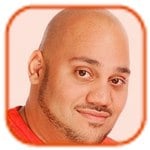 Posted by Andru Edwards Categories: Cell Phones, Corporate News, Software,
Sen. Al Franken this week said he is still "very troubled" by the technology deployed by Carrier IQ despite the fact that the company—as well as AT&T, Sprint, Samsung, and HTC—released details about how they use Carrier IQ software.
"People have a fundamental right to control their private information," Franken, a Minnesota Democrat, said in a statement. "After reading the companies' responses, I'm still concerned that this right is not being respected."
Of particular concern was the fact that Carrier IQ was receiving the contents of users' text messages after say it did not, as well as the software's ability to collect online search data.
"There are still many questions to be answered here and things that need to be fixed," Franken said.
"We appreciate Subcommittee Chairman Franken's continued interest in protecting consumer privacy and look forward to our ongoing dialogue with the Senator to answer his additional questions," Carrier IQ said in a statement.
Click to continue reading Senator Al Franken 'Troubled' by Carrier IQ investigation results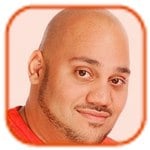 Posted by Andru Edwards Categories: Cell Phones, Google, Software,
At the Google I/O conference in May, many Android phone vendors and U.S. wireless carriers made a long-awaited promise: From then on, any new Android phone would receive timely OS updates for at least 18 months following launch, as part of the then newly christened Google Update Alliance.
The back story: If you own an Android phone, you may have watched with frustration as a new version of the OS hit the market. It's almost never clear if your phone will ever get that upgrade—unlike with iOS or Windows Phones, which always get all upgrades (providing they meet the right hardware requirements). With Android, it seems to depend on the phone vendor, the specific model, the wireless carrier, the Android version itself, and whether Google sent the carrier an inflatable plastic food product as a token of its appreciation that week. Worse—and much to our chagrin—sometimes vendors make promises to customers before the sale that they don't keep once you own the phone.
Many factors contribute to this. But custom versions of Android are the key culprit, either thanks to vendor-specific enhancements (like HTC Sense, Motorola MotoBlur, and Samsung's TouchWiz, though LG, Pantech, Casio, and other vendors do it too), or carrier-specific enhancements of a more dubious nature (such as unnecessary preloaded bloatware and changes to default apps). These changes require many programming hours not just to make in the first place, but to also support and upgrade down the road—resources the carrier would rather throw at making new phones to sell you.
So the Google Update Alliance was a breath of fresh air. It sounded like everyone would finally come together, streamline their OS update timelines, and stop jerking around their customers. The thing is, while the Google Update Alliance ended up being one of the biggest stories to come out of Google I/O, we've heard almost nothing about it since then. You can bet we weren't just going to forget about it and pretend it never happened—especially after the release of Google Android 4.0 (Ice Cream Sandwich), which is a huge leap in UI design and overall performance.
Click to continue reading Google's Android Update Alliance not living up to expectations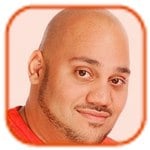 Posted by Andru Edwards Categories: Cell Phones, Handhelds, Microsoft,
And the Lumia 710 shall lead them. T-Mobile and Nokia today announced the first Nokia Windows Phone in the U.S.: not the flashy Lumia 800, but its lower-cost sibling, the Lumia 710. I got some time with it and spoke to Nokia and T-Mobile execs about the companies' strategy.
First, the phone: the Lumia 710 is a medium-sized, slab-style cell phone with cropped corners and a curved back. It isn't really a rectangle, but it also isn't as radically shaped as the Lumia 800. Below the 3.7-inch, 800-by-480 LCD screen there's a large physical button, and there's a 5-megapixel camera that records 720p video on the soft-touch back. The phone comes in black and white.
Nokia used pretty classy materials for a $49-with-contract phone, although the 710 doesn't measure up to the Lumia 800's polycarbonate body. The bright, sharp screen is Corning Gorilla Glass, and the phone feels solidly built. Turned off, the black model has the usual problem where it will blend in with a line of other black slab phones, though.
The Lumia 710 runs Microsoft's Windows Phone Mango OS with a few exclusive additions. Nokia's Drive GPS software offers free driving directions, both on and offline, in 2D and 3D. App Highlights helps point out useful apps among the 40,000-plus in Microsoft's store, and T-Mobile TV offers several dozen streaming TV channels.
Click to continue reading T-Mobile Nokia Lumia 710 hands-on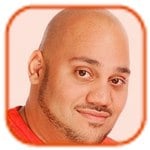 Posted by Andru Edwards Categories: Cell Phones, Handhelds, Wireless / WiFi,
On Monday, T-Mobile quietly rolled out a software update for its HTC Amaze 4G that, most notably, introduced the ability to make Wi-Fi calls. An official update today also added that feature and more to the carrier's Samsung Galaxy S II smartphone.
Wi-Fi calling sets T-Mobile apart from other carriers, but until now, it was only available on select phones. In fact, it was one of the five best features we discussed when an AT&T/T-Mobile merger seemed imminent. Given T-Mobile's admittedly limited cellular network, the Wi-Fi calling option makes for a great fall back when signal is hard to come by. T-Mobile customers using phones like the myTouch 4G have already been enjoying this feature, and T-Mobile seems determined to bring it to as many phones as it can.
The added capability comes in the form of a device upgrade to Android 2.3.5, which T-Mobile claims will also improve the performance of the Samsung Galaxy S II. The update addresses a number of issues, including a "Force close" problem that dropped calls when split in a conference call. Also rolled into the update are improvements to Caller ID and battery notifications. T-Mobile notes that customers must have a GBA SIM card to access the added Wi-Fi calling capability, but most phones should already be equipped with the right card.
Click to continue reading Wi-Fi calling comes to T-Mobile HTC Amaze 4G, Galaxy S II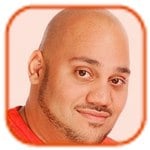 Posted by Andru Edwards Categories: Corporate News, Google, Music, Storage,
Google on Wednesday officially unveiled its music product, dubbed Google Music, which will let users store songs in the cloud for free and buy tracks directly from the Android Market.
Google's Jamie Rosenberg, director of digital content for Android, said Google Music is an expansion of Google Music Beta, introduced earlier this year, making it a "full end-to-end service."
"It's about the cloud, about the Web and about mobile," he said.
Google Music, accessible via music.google.com, is open to everyone in the U.S. now on the Web and will roll out to mobile users in the coming days. Users can store and stream up to 20,000 songs in the Google cloud for free, and add any selections they don't have by buying them from the Google Music store.
Google Music will allow users to share songs with friends, who will be able to play that song in its entirety once.
Google said it has sealed deals with more than 1,000 music labels, including Universal Music Group, Sony Music Entertainment, and EMI, as well as indie labels, like those from Merlin. In all, Google promised access to 13 million tracks, 8 million of which are available now.
Click to continue reading Google Music brings MP3 store, free cloud storage for your tracks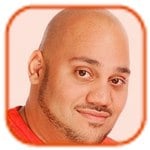 Posted by Andru Edwards Categories: Apple, Cell Phones, Corporate News, Handhelds,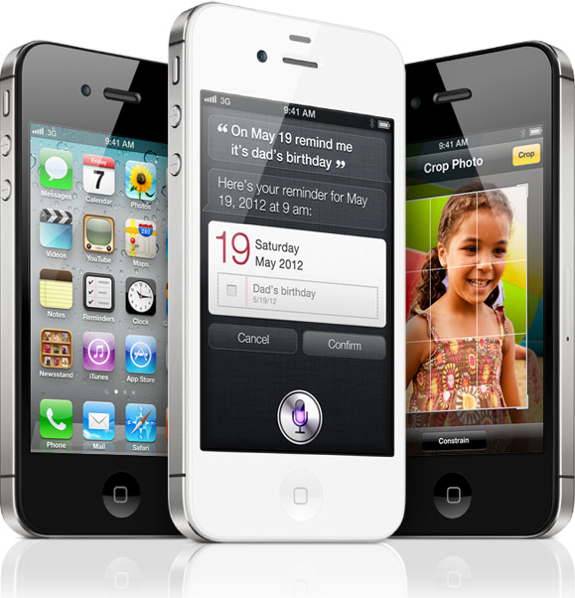 Apple's iPhone 4S and iPhone 4 will come to C Spire on November 11, the company announced today. Customers can pre-order their iPhone 4 or 4S now, according to the company, which was formally known as Cellular South.
The carrier is offering four data plans, all of which include unlimited data, though the first two exclude streaming. A truly unlimited option will set you back $90 for 1,000 minutes and unlimited data and text. Unlimited talk, text, and data will set you back $100 per month. For more, see the chart after the break.
The iPhone 4 is $99, iPhone 4S starts at $199.99 for a 16GB model, $299.99 for 32GB, and $399.99 for a 64GB version.
Click to continue reading iPhone launching on C Spire on November 11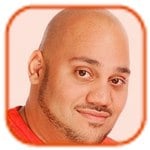 Posted by Andru Edwards Categories: Cell Phones, Corporate News, Google, Handhelds,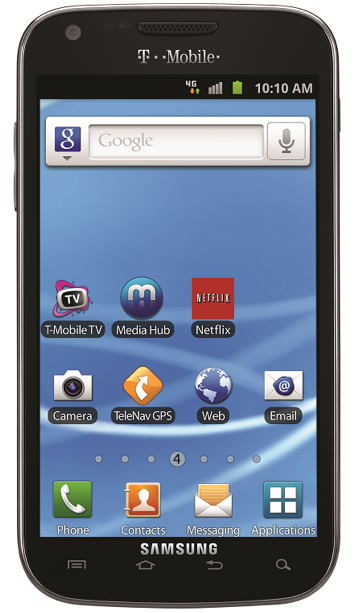 Samsung has announced the latest batch of sales figures for its Galaxy S II Android smartphone, and the device remains the company's fastest-growing smartphone yet.
According to Samsung, the Galaxy S2 has officially hit 10 million in sales all of five months after the device's worldwide launch this past April. Sales in South Korea take the lion's share of the total at 3.6 million, with European markets close behind at 3.4 million. Sales of the smartphone in Asia hit a total of 2.3 million.
"In just five months the Galaxy S II has seen tremendous growth, reflecting its tremendous popularity with customers around the world, who in selecting the Galaxy S2 as their device of choice have driven the device's strong market position globally," said J.K. Shin, president of Samsung's mobile communications division, in a statement.
Previous sales figures put the Galaxy S2 at three million units sold after a mere 55 days on the market, shattering the company's sales records at the time. In fact, the Galaxy S2 hit the three-million figure all of 30 days faster than its predecessor device, Samsung's Galaxy S smartphone. Total Galaxy S2 sales then ballooned up to five million at the 85 day-mark.
Click to continue reading Samsung Galaxy S II is their fastest selling smartphone ever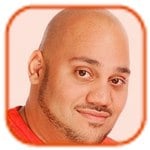 Posted by Andru Edwards Categories: Broadband, Corporate News, Wireless / WiFi,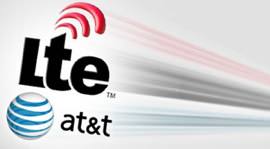 AT&T will light up its 4G LTE network on Sunday, Sept. 18, an exec said Thursday.
John Stephens, the CFO of AT&T, revealed the launch date at the Bank of America Merrill Lynch Media, Entertainment and Communications conference in Bellevue, Washington, according to Fierce Wireless. No locations were announced, but in May, AT&T said it would first hit Atlanta, Chicago, Dallas, Houston, and San Antonio.
In August, another AT&T exec said the company was on track to debut 15 LTE markets and up to 75 million POPs (points of presence) by the end of the year. Next year's rollout pace will depend on regulatory approval of its proposed T-Mobile merger, which is currently in limbo.
AT&T reportedly demoed its LTE network in Plano, Texas, the location of AT&T's Foundry, which delivered speeds of 28.87 Mbits/s down and 10.4 Mbits/s up.
Click to continue reading AT&T launching its 4G LTE network on September 18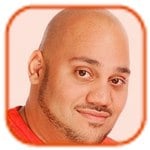 Posted by Andru Edwards Categories: Apple, Cell Phones, Handhelds,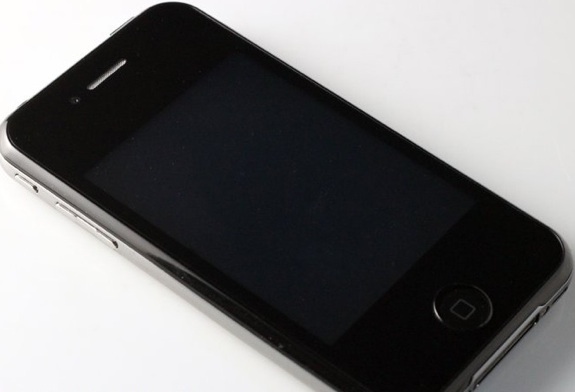 Though the iPhone 5 has yet to be formally announced, Deutsche Telekom is now taking pre-orders for the device, according to Bloomberg.
Don't expect a splashy ad campaign about those pre-orders, however. Deutsche Telekom will give out coupons to customers who specifically ask for the next iPhone, Bloomberg said. But Deutsche Telekom will not be providing details on the name or the release date of the next-gen Apple smartphone.
But while Deutsche Telekom is the parent company of U.S. carrier T-Mobile, this doesn't necessarily signal that T-Mobile will be getting the iPhone anytime soon. Deutsche Telekom has been an Apple European sales partner since the debut of the iPhone in 2007. In late August, there were reports that the iPhone 5 would operate on T-Mobile and Sprint 3G networks and could hit stores in early- to mid-October, but no announcements have been made.
Click to continue reading Apple iPhone 5 pre-orders live on Deutsche Telekom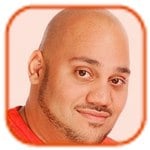 Posted by Andru Edwards Categories: Cell Phones, Features, Google, Handhelds,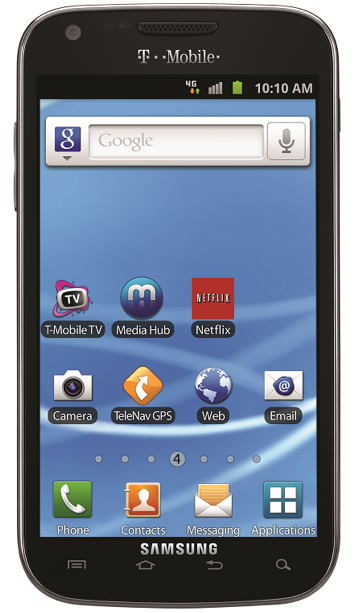 The galaxy has landed. Samsung, AT&T, Sprint, and T-Mobile today announced three Galaxy S II smartphones for the three carriers. We got some time with the AT&T and Sprint models (T-Mobile was playing coy) and even ran some benchmarks.
The Galaxy S II has been Samsung's fastest-selling smartphone so far, with more than five million sold in 85 days, according to Samsung's press release. This model is coming out on fewer carriers than last year's Galaxy S did, with Verizon Wireless the most notable missing piece (Verizon is going with the Nexus Prime.)
But remember, Samsung is the master customizer of phones for carriers; just because a "Galaxy S II" isn't coming out for Verizon (or for Boost, for that matter) doesn't mean another phone won't appear soon with very similar features and a slightly different name on those carriers. The company is just introducing the first three models today.
Just like with the Galaxy S, the three Galaxy S II models are all a little different. The AT&T model looks a lot like the international Galaxy S II to which we gave an Editor's Choice award back in May, although Samsung traded the single home button at the bottom of the phone for the four standard Android action buttons.
Click to continue reading Samsung Galaxy S II hands-on with Sprint, AT&T, T-Mobile models
© Gear Live Inc. – User-posted content, unless source is quoted, is licensed under a Creative Commons Public Domain License. Gear Live graphics, logos, designs, page headers, button icons, videos, articles, blogs, forums, scripts and other service names are the trademarks of Gear Live Inc.