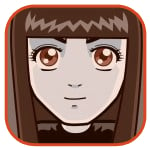 Posted by Sheila Franklin Categories: Cell Phones, Handhelds, Product Reviews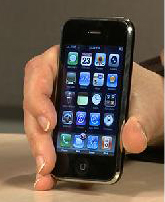 Consumer Reports says that Apple's new iPhone 3GS is still at the top of the smartphone heap in terms of multimedia, browsing, battery life, display, and navigation. The Palm Pre with WebOS, Samung Omnia, and BlackBerry Storm were close behind, however. The Pre scored higher in messaging and multitasking. CR also claims that Verizon seems to be the carrier that most believe to be the best when surveyed, but that's no big surprise.
Read More

| Consumer Reports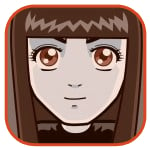 Posted by Sheila Franklin Categories: Internet, Science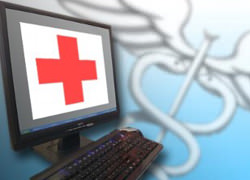 In a recent study from Pew and American Life Project, it was found that those who use the Internet for health information almost doubled in the last couple of years. Frequenters increased from 31% to 60%. The survey group contacted 2,253 people by landline and 502 by cellphone and found that 86% consult a health care professional while 68% ask friends or family. We expect that part of the reason is the high cost of health care these days. What the survey doesn't say is how many of those are hypochondriacs who tend to jump to WebMD at the first sign of a rash.
Read More

| ABC News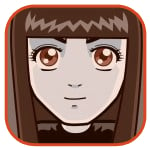 Posted by Sheila Franklin Categories: Apple, Internet, Music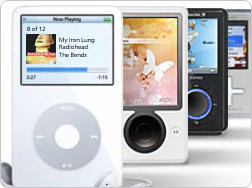 The NPD Group has a new report that states that in 2008, 87% of all digital music buyers in the U.S. used iTunes while 16% were purchased through Amazon MP3. Analyst Russ Crupnick says that being in second place is encouraging considering that it has only been around for 18 months.
"It used to be that iTunes was first, and second was practically nobody," Crupnick said. The survey also reported that many of the consumers are older and still purchase CDs.
Read More

| cnet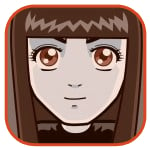 Posted by Sheila Franklin Categories: Cell Phones, Internet, Misc. Tech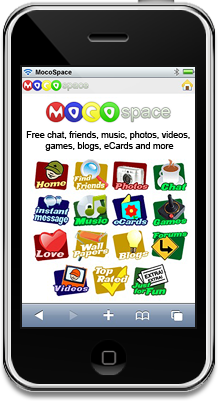 The site MocoSpace asked 10,000 of its users questions about their relationships. The results have some interesting answers such as 45% admitting they have used their phone to break up with their partner, mostly by text. Now we realize that because MocoSpace is a social networking site does not necessarily make it an unbiased survey. Even if that is the case, we still found these additional responses amusing:
Men are more likely to break up via mobile than women.
73% admit that their cell phone is the most important device in their social life as compared to 2% who answered their computer.
34% admit to flirting with someone else while on a date via their phone.
While most admitted they make new friends mostly in the "real world," 19% say mobile connection is also important.
Read More

| Mashable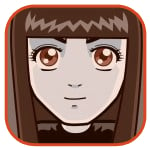 Posted by Sheila Franklin Categories: Corporate News, Misc. Tech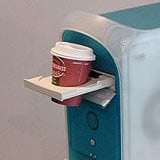 Robert Half Technology, provider of IT pros, conducted a survey by phone with 1,400 CIOs to find their oddest requests. Executive director Katherine Spencer Lee claims, "These unusual requests highlight the need for technical support personnel to also demonstrate patience, empathy and a sense of humor."
We guess so, after reading the list. Here are a few of the sample questions:
"Can you rearrange the keyboard alphabetically?"
"How do I read my e-mail?"
"My computer is telling me to press any key to continue. Where is the 'any' key?"
"Can you reset the Internet for me?"
"How can I block e-mail from my manager?"
"Can I open the bank safe using my computer?"
"How long does it take to bake a potato in a microwave?"
"I'd like to stop receiving e-mail on Fridays."
"Where can I get software to track UFOs?"
"How do I get my computer's coffee-cup holder to come out again?"
Read More

| Robert Half Technology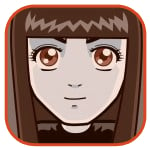 Posted by Sheila Franklin Categories: Internet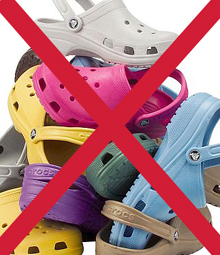 In a survey of more than 5000 by News.com.au and Timesonline, 40% said that the Internet is the greatest invention since sliced bread. Coming in second was penicillin with a vote of 19.6%, while the TV remote captured 10.2%. On the other side of the survey, 40.8% of the voters said that reality TV was the worst thing to come out, followed by loud TV ads at 15.6% and Crocs (the shoes, we presume) with a vote of 15.3%. Oddly enough, Sudoku made both lists. Check out the complete survey.
Read More

| Courier Mail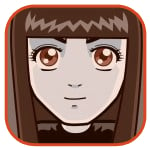 Posted by Sheila Franklin Categories: Internet, Misc. Tech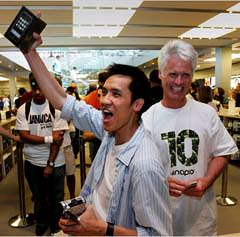 A recent online study took 25,000 American adults and found that the ones who purchased a lot of techie products tended to score higher in the traits of leadership, dynamism, and assertiveness. The research, done by a collaboration between Mindset Media and Nielsen Online, found that it is not just based on age and gender. We know that you have been telling people this for years and, by the way, the study also concluded that another trait found in the same group of people was a lack of modesty.
Read More

| Reuters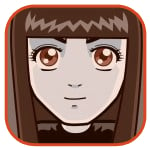 Posted by Sheila Franklin Categories: HDTV, Home Entertainment, Movies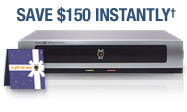 Our buds at TiVo have been at it again with one of their surveys, in time for Dad's day. It seems that when 700 men were asked what shows they liked, the results were surprising:
Dancing With the Stars – 33%
Grey's Anatomy – 24%
Desperate Housewives – 22%
Access Hollywood – 17%
TMZ – 16%
Also in time for the holiday, TiVo is offering several gift packs such as the Advantage Package that includes an 80-hour TiVo Series2 Dual Tuner DVR with TiVo service gift card. It has an instant $150.00 rebate which makes it only $99.99. Check out their site for other deals for your father/partner/spouse.
(Thanks Rachel)
Read More

| TiVo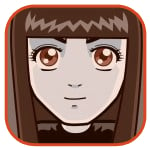 Posted by Sheila Franklin Categories: Apple, Corporate News, Music

Apple must be positively giddy at hearing the news that the iTunes Store is now the #2 retailer of music, second only to Wally World. The company claims that it sold 20 million tunes on Christmas Day alone. Based on an NPD Group survey, the top four also included Best Buy and Target. The study also concluded that about 29 million consumers, ages 36 to 50, acquired music legally. They were those that had recently purchased (or received) MP3 players. That was an increase of 5 mill over the year before. That's a lot of assuaged guilt.
Read More

| NPD Group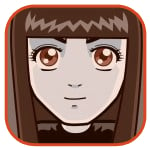 Posted by Sheila Franklin Categories: Home Entertainment, Hot Deals, Misc. Tech, Movies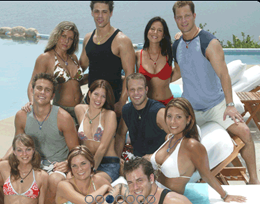 It seems that the good folks at TiVo do more than poll Superbowl commercials. They took a heartfelt survey that shows that 86% would rather stay home for dinner and a movie than go out for Valentines Day. Even more interesting are the results when participants were asked which TV show their love lives most represented.
Paradise Hotel 2 - Stunning and Serene 36%
The Biggest Loser - Difficult and Defeated 21%
Supernanny - Crazed with Kids 15%
When Women Rule the World - A One-sided Wonder 15%
Rock of Love 2 with Bret Michaels - Loud and Wild 8%
The Real Housewives of New York City - Rich and Spoiled 5%
Who are these people and where can we get our own Paradise Hotel? For those who aspire to that status, TiVo and Amazon Unbox are offering some discounted titles to watch tomorrow including "Breakfast at Tiffany's," "My Best Friend's Wedding," and a free download of BBC's "Romeo and Juliet" for the weekend February of 15 through 17.
(Thanks, Mel)
Read More

| TiVo

© Gear Live Inc. – User-posted content, unless source is quoted, is licensed under a Creative Commons Public Domain License. Gear Live graphics, logos, designs, page headers, button icons, videos, articles, blogs, forums, scripts and other service names are the trademarks of Gear Live Inc.