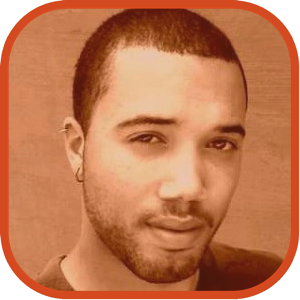 Posted by John Kilhefner Categories: Photography, Utilities, $9.99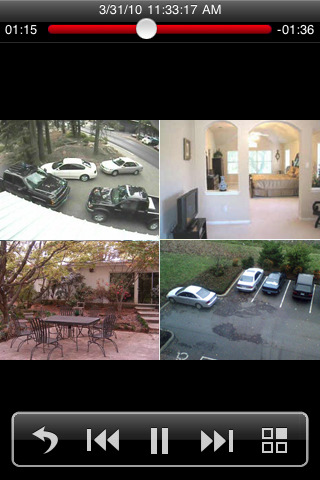 Ever feel the prying urge to know what's going on inside your home when you leave your teenage son all alone for the weekend? Or just to check up on that sketchy baby sitter that you suspect is engaged in the larceny of your video game collection? How about just to watch public accessible surveillance cameras around the world for your own kicks? Whatever your fancy, Mobiscope wants to give it you. In real time. On your smartphone.
While the home surveillance technology is not new by any means, Mobiscope gives wannabe spies on a budget a great way to start. All that you need to begin your snoop-tastic adventure is a simple web camera, and the Mobiscope app installed on your smartphone.
If one camera isn't enough, you can access up to four well placed camera feeds at one time! The mobile app allows you to check up in real time what is going on in your home, or someone else's (hey, no judgement here!). Spying can be hard, and Mobiscope knows this. That's why the app lends you the ability to send an alert to your smart device when motion is detected so you don't miss a beat! What's more, the video feed can be recorded and viewed in real time with sound on the desktop edition, and on BlackBerry.
This app will run iPhone users just $9.99, while Windows, Palm, Android, and BlackBerry users will have to fork over $19.95. If spying is the name of your game, then you will definitely want to equip yourself with this little stealthy on-the-go gem.
Read More

| Mobiscope App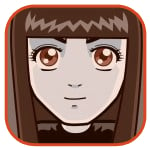 Posted by Sheila Franklin Categories: Cameras, Google, Internet, Transportation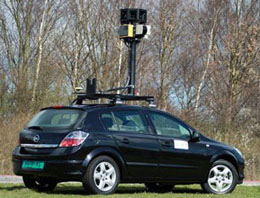 Many areas in the UK, such as shopping centers and streets, have surveillance cameras. But Broughton residents had had enough and formed a human chain to keep out a car that was shooting for Google Street View. Paul Jacobs noticed the car and got ticked off enough to round up his neighbors to block the road. By the time the police showed up, the car had left the area. This is not the first time Street View has had complaints. Pictures of shelters for battered woman in the U.S. were previously removed.
Read More

| ABC News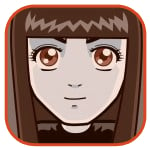 Posted by Sheila Franklin Categories: Cameras, Transportation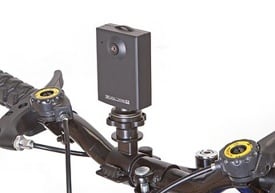 Install the Bike Crash Camera on your bicycle, car or motorcycle and you can capture that bus that almost hit you or the kid that tried to steal your bike. The camera has a high res 1280x1024 picture, a 2.0mm wide angle lens, and a rechargeable battery. The 7.0 x 4.7 x 2.0 camera has a view range of 105º range and comes with mount, AC and car adapters and USB cable for PC connection at a price of $266.00.
Read More

| brando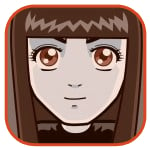 Posted by Sheila Franklin Categories: Cameras, Wearables, Portable Audio / Video, USB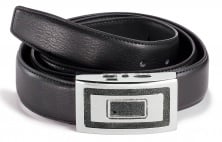 We figure that since most people don't really peek at others' belt buckles, the MINOX Agent M Belt Camera would be a fun accessory for any wannabe spy. At a length of 110 cm, it features r/t recording in 3GP video with a QCIF resolution of 176 x 144 pixels at 15fps. The cam supports digital voice recording, runs on a Li-ion battery and allows for storage up to 2 GB on Micro SD/T flash cards. At a price of €229.00 (~$299.00,) the belt comes with a USB cord and probably isn't recommended for really short 007 types.
Read More

| MINOX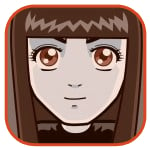 Posted by Sheila Franklin Categories: Cameras, Cell Phones, Portable Audio / Video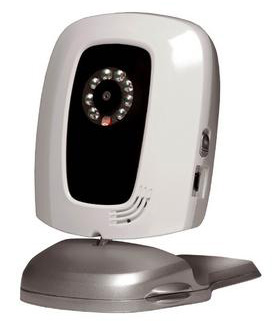 The Watch Anywhere Monitoring Camera can catch your mate or kids in the act of doing something that they would rather you not know. About the size of a webcam, it installs in a room or car. When the motion sensor detects something, it sends a 3 second video to the owner's cell phone. Users can also dial to receive images, listen with its built-in mic, or set it up at night with infrared mode. Launched last week at the Melbourne at Home Exhibition, it comes with a price of $495.00. We are thinking this is a bit too much Big Brother for us.
Read More

| The Inquirer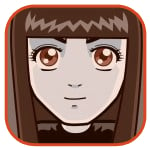 Posted by Sheila Franklin Categories: Cameras, Misc. Tech, Toys, Wireless / WiFi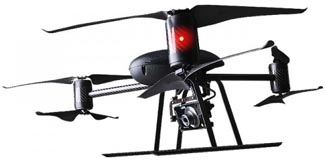 The Draganflyer X6 is a deluxe adventure into spydom. Remotely operated, the mini-helicopter has 11 sensors and thousands of lines of code to self-stabilize while flying. It features a 6 rotor co-axial design with 3 counter rotating pairs at the ends of the arms and matched sets of counter-rotating rotor blades. The X6 has brushless motors and its blades are the only moving parts, so no gears will wear out. The company claims it can fly indoors easily as well as in winds of up to 18 mph. Contact Draganflyer for price, availability and particulars about differing camera modules selection.
Read More

| Draganfly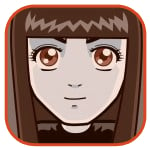 Posted by Sheila Franklin Categories: Cameras, Misc. Tech, Toys, USB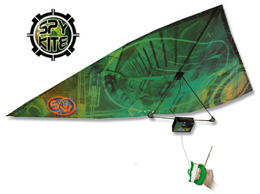 See what the neighbors are up to with your very own Spy Kite. It can fly up to about 80 feet and is made with a fiberglass frame at a size of 4 x 120 x 60 cm and a weight of 0.052 Kg. They won't even notice the remote controlled digital camera that is beneath it. After you get your shots, you can upload images to your computer via USB and keep them around for bargaining the next time they toss a few steaks on the barbe. Temporarily out of stock, you can pre-order at a price of £29.99 (~$60.00.)
Read More

| Gadget Shop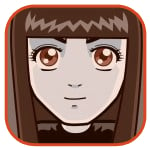 Posted by Sheila Franklin Categories: Cameras, Household, Misc. Tech, Portable Audio / Video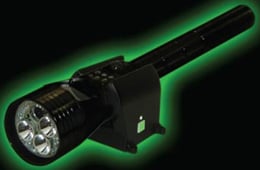 The MII Flashcam is not only for seeking out baddies in the dark. It has a video camera system with night vision and audio recording. The 17-inch cam, made of aircraft aluminum with a polycarbonate lens, is waterproof and will record up to 2 hours of video with audio. The Flashcam has 1GB storage and a 1.5-inch TFT screen for display, unless you want to save it to check it out on PC at CONTROL headquarters. Discreetly contact Northland Security for pricing details.
Read More

| Northland Security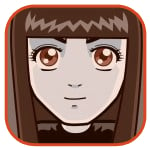 Posted by Sheila Franklin Categories: Cameras, Misc. Tech, Toys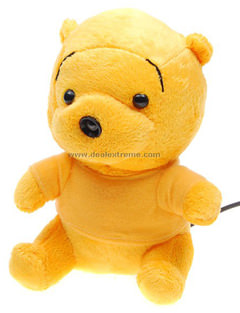 While this is referred to as the Lovely Little Yellow Bear Spycam, we know in our hearts it is a faux Pooh. The 350K-pixel webcam is 3.86 x 4.65 x 6.89-inches and weighs 7.05 oz., and plugs into your USB port. We don't know many spies that wouldn't note the cord coming out of its backside. It carries a price of $12.01. Buy at least 3 and save a couple of dollars. That way you can put the money towards an Eeyore microphone.
Read More

| Deal Extreme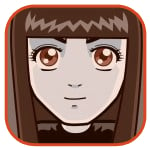 Posted by Sheila Franklin Categories: GPS, Household, Movies, Music, Portable Audio / Video, Wireless / WiFi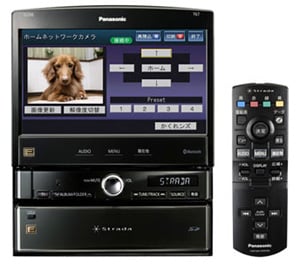 Panasonic pushes GPS to the limit with its new Strada F-Class CN-HX1000D and CN-HW1000D. The gadget has a 7-inch Viera screen for DVDs, an iPod link, a hard drive, 1-seg mobile digital TV, and what Panasonic calls a "from home to car" idea. If you have Bluetooth on your cellie, you can order sat-nav and the Strada will let you know what's going on at home from the screen in your car. You can also turn on or off appliances. This one doesn't come cheaply. The Stradas will go on sale in Japan next month with a ¥355,000 (~$3,500) price tag.
Read More

| Digital World

© Gear Live Inc. – User-posted content, unless source is quoted, is licensed under a Creative Commons Public Domain License. Gear Live graphics, logos, designs, page headers, button icons, videos, articles, blogs, forums, scripts and other service names are the trademarks of Gear Live Inc.