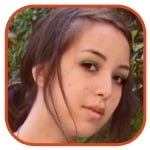 Posted by Robin Paulson Categories: Interviews, DC Comics, Marvel Comics,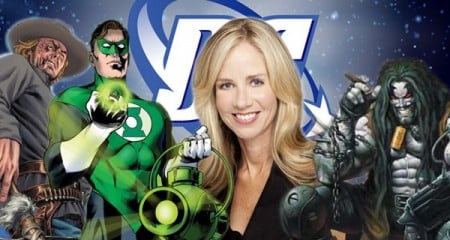 Almost instantly after Warner Bros. announced a restructuring of DC comics, head of the task at hand, Diane Nelson, was the most hounded woman around these comic book parts. She took time out to defend Warner Bros. and her being a girl as well as her guess at how many DC characters exist.
Of the age-old Marvel vs. DC war, Nelson was quick to point out that DC was planning to call for the restructuring before Marvel was eaten up by Disney: "It's something we've been discussing and planning for nearly a year. We wanted it before Labor Day – but then Marvel and Disney announced and thought—It is good. One, my hat is off to them. Bob Iger is great. I have nothing but respect for them. I'm glad we were thinking along the same lines without having to pay $4 billion. I think it's good for the whole industry."
Click to continue reading Diane Nelson Talks DC
Read More

| The Wrap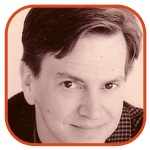 Posted by Tom Mason Categories: Interviews,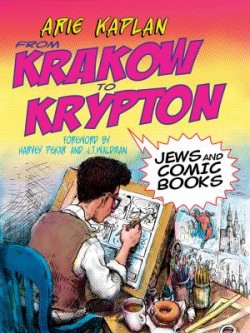 In the world of comics, Arie Kaplan has written for MAD Magazine, Tales From The Crypt (Papercutz), Cartoon Network Action Pack (DC Comics) and Speed Racer (IDW). For TV, he's also written for MTV, Cartoon Network and PBS Kids. His book, Masters Of The Comic Book Universe Revealed! is still available from Chicago Review Press. His latest book From Krakow to Krypton: Jews and Comic Books is an oral history that tracks how Jews created the modern comic book industry. It was published in 2008 by The Jewish Publication Society.
TOM MASON: How did the book From Krakow to Krypton: Jews and Comic Books come about?
ARIE KAPLAN: Around 2001 or 2002, I was approached by one of my freelance writing clients, Reform Judaism Magazine, with an offer to write a series of articles on the history of Jews in comics. The editors of Reform Judaism figured that I'd be a good fit for this assignment since I'd been writing for MAD Magazine for a couple of years. And they were right. I immersed myself in research, and worked very hard on the series, which was called "Kings of Comics," and which came out in 2002-2003 (Reform Judaism is a quarterly).
TOM: How was that received?
Click to continue reading Arie Kaplan: From Krakow to Krypton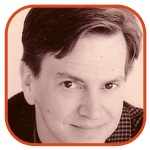 Posted by Tom Mason Categories: Editorials, DC Comics,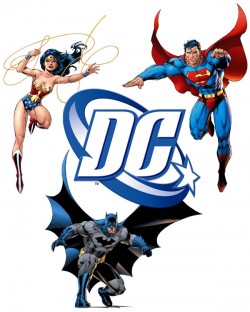 If you've harbored a secret fantasy about working in the hallowed halls of the former National Periodical Publications—the current DC Comics—then you have three shots at winning the comic book lottery this month. Parent company Time Warner has three openings for someone like you. Maybe not you specifically, but certainly someone like you.
First up, is Manager, International Business Development. Yeah, I have no idea what that is either, so I actually read the posting. The new hire "will research territories and new international publishing opportunities" as well as "prospect, pitch, and negotiate international publishing licenses (in person, via telephone and in writing)." There are a lot more responsibilities and requirements at the link, but here's my favorite: "Analyze DC's international business to understand trending and recognize opportunities to maximize profitability." In other words, make us some money, college boy.
Click to continue reading COMIC BOOK JOBS: WHO'S HIRING? DC COMICS!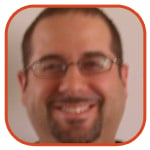 Posted by David Torres Categories: Reviews, DC Comics,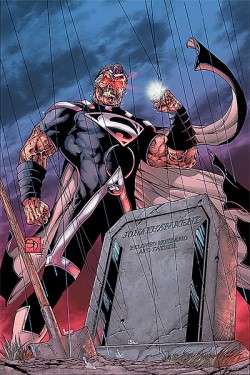 Rating: *** 1/2*
The Blackest Night makes its way to Smallville in this first issue of Blackest Night: Superman as Black Lanterns resurrect the deceased Earth 2 Superman and Lois Lane. Our story begins with Pete Ross and some local Smallville townsfolk talking amongst themselves when they notice something flying in the sky. Being a Superman comic, someone is guaranteed to utter the famous "Is that a bird?" quote. Well it's not a bird of course, but it's instead the resurrected body of Kal-L, the Superman of Earth 2 as a Black Lantern. He arrives in Smallville and makes his way to the Kent farm where Superman, Superboy, and Krypto are sitting down for coffee with Martha Kent.
I love that Conner is back and Superman has a "brother" of sorts; I love the little family that DC is developing here. I would have Supergirl start to develop a yearning to become a part of this family and have her mother become jealous—this would cause a big rift between them, resulting in a throw down with Superman and Allura with Supergirl caught in between. Speaking of which, we see Zor-El become a Black Lantern on New Krypton later in the issue.
Click to continue reading DC Comics Review: Blackest Night: Superman #1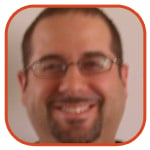 Posted by David Torres Categories: Reviews, DC Comics,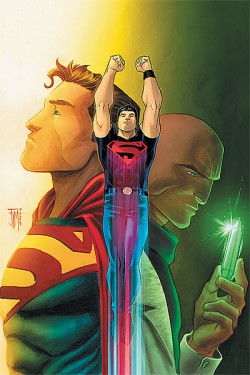 Rating: *** 1/2*
By the end of the mini-series Final Crisis: Legion of Three Worlds, writer Geoff Johns resurrected two recently deceased super-heroes: Kid Flash and Superboy. With this issue we see another resurrection as well with the return of the long running DC title Adventure Comics. The original book ran from 1938 to 1983 and featured numerous adventures of secondary DC super-heroes. Some of the characters that were featured in the title were stories about Superboy and the Legion of Super Heroes. With the return of Adventure, we will be seeing new stories featuring both Superboy and the Legion once again.
The difference here of course is where the original Adventure Comics showcased tales of a young Clark Kent as Superboy, this series will focus on Conner Kent who is a genetically created clone of Superman and Lex Luthor. In this issue we see Conner return to Smallville to live with Superman's mom Martha Kent. Since he's partially a clone of Superman, he's also calling her Ma.
Click to continue reading DC Comics Review: Adventure Comics #1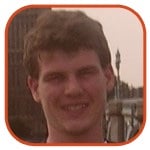 Posted by Todd Matthy Categories: Reviews, DC Comics,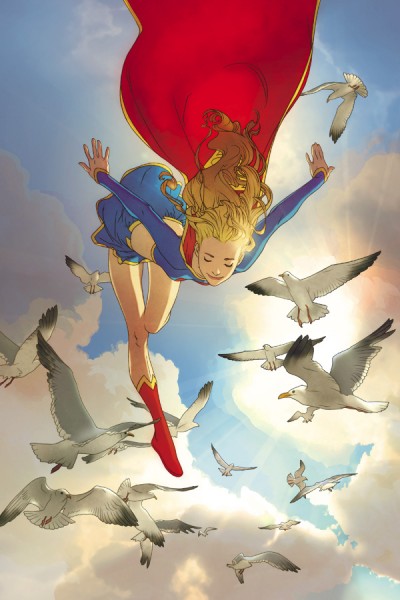 It's that time again. Time for Comix411's favorite feature, EVERYBODY LOVES SUPERGIRL! This month it's issue number 43.
It's Kara's birthday and all is not well. Her father is dead, she killed Lois' sister, and failed to bring in Reactron, incurring the wrath of her mother, and as if that wasn't enough she has to pick a guild to serve in for the rest of her life. As punishment for her failure, Alura forces Kara to perform daily tasks for a different Kryptonian guild everyday. Alura did this so Kara can experience life in each guild so she can make an informed decision about what to do with her life leading to a heart-to-heart between mother and daughter. Awwww.
Okay, summary done. Now let's see if it was any good. I enjoyed this issue. I liked that Sterling Gates decided to frame the story in the form of a letter to her dead father. It allows you to experience the emotional gamut and stress Kara is going through on the eve of the biggest decision of her life. In fact, it reminds me of the stress I felt deciding which college to go to and choosing a career. In other words you can easily step into Kara's shoes. There are some humorous scenes such as Kara's visit with the religious guild, emotional scenes, and, of course, drama.
Art-wise, Joshua Middleton turned out a great cover. One of the best of the entire series, which makes me wonder, WHY ISN'T HE DOING INTERIORS!!!!!!! I've been a fan of his since his days at Crossgen and his Disney-esqe style is perfect for Supergirl. I Like Jamal Igles art, he does a beautiful Kara (that's not hard to do) and a good Krypton, but doesn't convey the wonder and emotion like Middleton's art does.
Visit my website, Sledgehammer Productions for minutes and minutes of fun!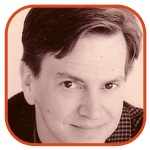 Posted by Tom Mason Categories: Editorials,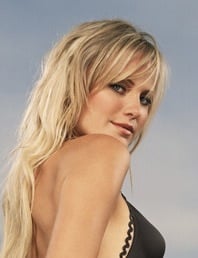 How can it be anything other than a great week when the internets are packed with Malin Akerman swimsuit pictures, an appreciation of classic Superman artist Wayne Boring, a look at best and worst futuristic cop cars, British comics legend Leo Baxendale talking about himself and Bash Street, and Shaolin Robots? Well, it just doesn't get any better. Read and click your weekend away!
WATCHMEN'S MALIN AKERMAN: The boys (and girls) over at Short List know exactly what fanboys want. They've put up a five-click gallery of Malin Akerman (you might know her as Silk Spectre from Watchmen) in the latest swimwear. She looks like she eats right, gets her precious eight hours of sleep, and exercises. It's the next best thing to Watchmen 2.
Click to continue reading WEEKEND READING: WATCHMEN'S MALIN AKERMAN, WAYNE BORING, WOLVERINE, and MEGAN FOX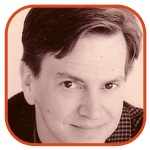 Posted by Tom Mason Categories: Editorials,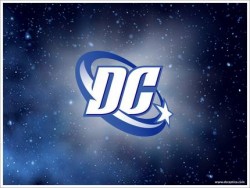 BATMAN needs your help! So does SUPERMAN. And AQUAMAN. And even GREEN LANTERN could use a little bit. What's going on? Is it some sinister plot? A new multi-title crossover? Or worse, another relaunch an old favorite? Nope. It's DC Comics and they appear to be looking for someone just like you. According to the Time Warner website, there are two positions available in DC's New York offices. One pays, and the other doesn't, not even in Target gift cards.
Let's go to the free job first: A CREDIT-ONLY INTERNSHIP at DC COMICS CREATIVE AFFAIRS department. It's a general office-duties sort of gig, with a lot of organizing and database searches, but it has an awesome perk: you'll get to read incoming movie scripts and treatments for upcoming DC-based movies. Oh, and you'll be in charge of organizing the mysterious and thrilling "comic book closet."
So if you're heading into your Junior or Senior year of college and want to move into the creative end of film and television business, this sounds like an easy A on your report card. But it's also a hugely confidential non-paying position, so don't ask, don't tell.
Now for the paying gig: A COORDINATING EDITOR for the DC EDITORIAL DEPARTMENT. You'll be setting up a ton of meetings with the various DC departments, manage the DCU schedule, and reassign the work of late creators, as well as being the primary DCU contact for talent relations. You'll also be in charge of coordinating all the stuff for Diamond's Previews catalog, supervise the credit-only interns (see above listing) and coordinate with the Comics Code Authority (hey, they're still around?).
There are a lot of requirements, but one of the cooler ones is the ability to travel to various conventions, presumably on DC's dime, unless you have your own super-powers. Good luck, job-seekers!
Both jobs were posted in mid-April so time may already be running out. Get that resume polished and in.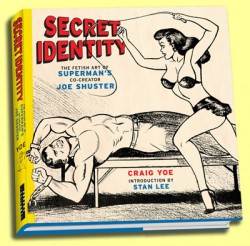 Craig Yoe has a knack for putting out great books – the second you hear the title of one of his books, you've just gotta have it. From BOODY: The Bizarre Comics of Boody Rogers (which will be published by Fantagraphics Books on March 1) to Clean Cartoonists' Dirty Drawings which was published last October by Last Gasp, you know that Yoe is dealing with fascinating lost, forgotten or secret aspects of comic book/comic strip/cartoon history. Yoe has the gift, yo.
His latest book is Secret Identity: The Fetish Art of Superman's Co-Creator Joe Shuster, and the material inside is quite a find. You can read online about the financial difficulties Jerry Siegel and Joe Shuster encountered once they sold Superman to DC Comics and pursued options to get a piece of the multi-million pie their creation was soon to become. But by the 1950s, artist Shuster needed money. He took a job doing fetish illustrations – bondage, S&M, you name it - for an under-the-counter magazine called Nights Of Horror. There's a sneak preview available online which is probably NSFW.
The whole sordid enterprise involved not just Shuster and the magazine, but a murder trial and Fredric Wertham (author of Seduction Of The Innocent). Oh, what a tangled web Yoe has uncovered! And you know you're in good hands. Yoe's won the Gold Medal from the Society of Illustrators, two Addys, the Mobius, and an Eisner Award and he's got mad design skills as well.
The 160-page hardcover is scheduled for release on April 1 from Abrams ComicArts. Stan Lee wrote the introduction.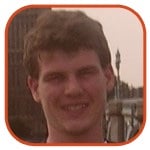 Posted by Todd Matthy Categories: Reviews, DC Comics,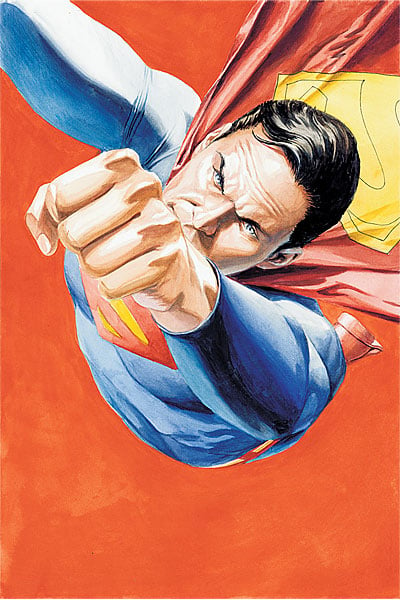 I really don't know what to say. Final Crisis 7 is a perfect summary of the Final Crisis series. It reads like a plate glass window smashed by a sledgehammer. Every scene is a piece of shattered glass that tries to re-assemble itself back into a window. Whether it was successful or not is your opinion (by the way, check out Dave and Joel's opinions). I apologize for the jumpy nature of this review, but this issue is going to require a lot more re-readings before I comprehend everything.
Click to continue reading Final Crisis 7- My Take
© Gear Live Inc. – User-posted content, unless source is quoted, is licensed under a Creative Commons Public Domain License. Gear Live graphics, logos, designs, page headers, button icons, videos, articles, blogs, forums, scripts and other service names are the trademarks of Gear Live Inc.