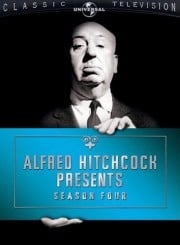 Here are some of the TV on DVD options available this Tuesday.
Alfred Hitchock Presents (Season 4)
Beverly Hills, 90210 (Season 8)
The Golden Age of Television
Hogan's Heroes (Komplete Series)
Laredo (Complete Series)
Law & Order: Criminal Intent (Season 4)
Life on Mars (UK) (Series 2)
Melrose Place (Season 5, Vol. 2)
The Sopranos (Season 1) **Blu-ray**
Superman (Complete Animated Series)
Make sure to also check out the DVD and Blu-ray film options for this week.
Read More

| Amazon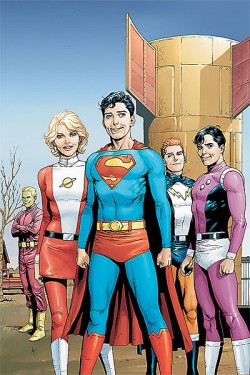 Rating: ****
Wow! Fantastic! For someone who didn't grow up reading the Superboy and the Legion of Superheroes stories, I have nothing to compare this issue to. However, I must say that this is a great story that I think longtime fans of those stories will agree that it can stand alongside those classic tales. If you didn't read issue one, first off, go now to your comic store and get it; second, this issue can stand alone as a great story with some amazing art work. The creative team once again is Geoff Johns and Gary Frank. They introduced us to a teenage Clark Kent living in Smallville adjusting to his super powers and discovering where they came from. We're also introduced to a teenage Lex Luthor who has an abusive, alcoholic father whom Luthor tries kill in the beginning of our second issue.
The issue opens with Lionel Luthor driving down a highway. There is rubble on the road and he tries to swerve and hit the breaks - unfortunately the breaks are out thanks to Lex. Lionel's car goes over the side of the highway and is about to plunge into the water when Superboy saves the day. A beautifully drawn scene by Frank, but my one complaint is that I think Superboy looks more like a 10 year-old than a teenager in that scene. Lionel survives, but not for long as Luthor is successful in murdering his father at the end of the issue.
Click to continue reading DC Comics Review: Superman: Secret Origin #2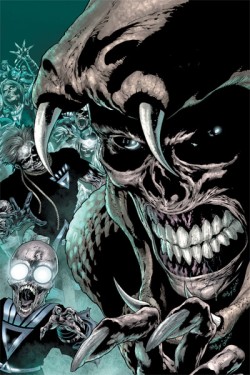 Rating: ***
I'm a bit disappointed in this issue. After the first three issues blew me away and I proclaimed that this series was a future classic in the making, writer Geoff Johns stumbles a bit with this month's issue of Blackest Night. For me, some of Black Lantern Firestorm's dialogue was written poorly in the opening pages. We also jump to Gotham City for no reason other to see Jean Paul Valley aka Azrael resurrected as a Black Lantern while The Scarecrow whines about admiring the fear that the Black Lanterns are able to invoke (he can't get scared because he's used too much of his fear gas). Poor baby. He does have one fear of course - The Batman (cue dramatic Batman music).
This issue mostly focuses on Barry Allen - the Flash and his quest to take the reigns and try to "hold down the fort" here on Earth against the Black Lanterns. He's with the Atom and Mera of Atlantis and he gives them a good pep talk to try to get them to step up and fight back against the Black Lanterns. The Flash then runs across the Earth continuing his pep talk and informing the other heroes of the situation. He tells them that Green Lantern is off trying to destroy the source of the Black Lanterns' power and they have to keep fighting until that happens.
Click to continue reading DC Comics Review: Blackest Night #4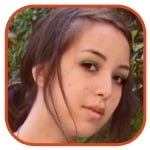 Posted by Robin Paulson Categories: Interviews, Movies, DC Comics,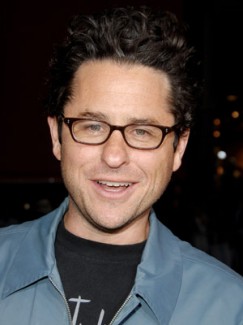 Hey Warner Bros.—ever consider hiring JJ Abrams? You ought to know that he's still asking for that Superman gig!
The Star Trek director and Lost co-creator had written a script for the caped crusader way back before his career took off. Despite his vast success with his Star Trek reboot, Abrams is still longing for a shot at revitalizing the Superman franchise. He recently opened up about his relationship with the superhero:
"Writing that script was a long process. It was a very passionate character for me. As a kid growing up it meant a lot to me. It would be wonderful and fun to see that brought back. I don't know what Warners is thinking or what their plan is. It would be a blast… No one has talked to me about it. Obviously I'm sure Warner Brothers has a plan for what they want to do."
Did you hear that, higher-ups?
Not only are Abrams fans supporting this collaboration, but apparently so is fellow filmmaker, Kevin Smith—check out the video after the jump.
Click to continue reading JJ Abrams Wants in on Superman Movie
Read More

| MTV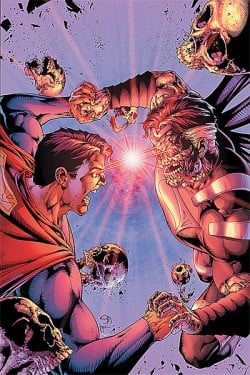 Rating: *** 1/2*
Blackest Night comes to end for Superman this week - at least for now. Issue three of Blackest Night: Superman is a lot of fun - this whole series has been fun. As I mentioned in a previous issue, sometimes the most simple plots can be the most fun. All you need to know is that the Black Lanterns are resurrecting the dead in the DC Universe, and they are attacking the living. It's Night of the Living Dead meets the world of superheroes - what more can you ask for?
Writer James Robinson did a very good job with this one. Behind the story of the Black Lanterns attacking Smallville and New Krypton is the story of a family - the Superman family. I like the dynamic between Martha Kent and her sons Superman and Superboy (and of course the family dog Krypto); on the flip side, we see the difficult family relationship between Supergirl and her mother as they tackle their father/husband who has been resurrected as a Black Lantern. Great drama.
Our story jumps back and forth between the events happening in Smallville to the events on New Krypton. Kara is sad and angry over this thing that she has to fight, this thing that looks and sounds like her father. Meanwhile, Superman and Superboy fight off the Black Lanterns of Earth 2 Superman and the Psycho Pirate. The Psycho Pirate has been able to take over Superboy and make him fight Superman, but Superboy is then able to regain control of his senses use his tactile telekinesis to fight off Earth 2 Superman. Conner wants to be more like Superman, but he hasn't been using this power because Superman lacks his own. Superman tells Conner that he must use all of his powers and be himself, to not worry about being more like Superman.
Click to continue reading DC Comics Review: Blackest Night: Superman #3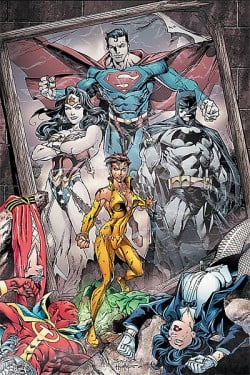 Rating: ***
has had its share of ups and downs over the years.
The Justice League has had its share of ups and downs over the years. Over the past ten years we've seen the resurrection of the JLA under the guidance of Grant Morrison with great success. That title went the way of the dodo a few years ago and was relaunched under the helm of writer Brad Meltzer. His year run on the title was okay, but not as good as I would hope it would have been. I haven't collected the title since Meltzer left, but I decided to pick this issue up as I've been reading James Robinson's Justice League: Cry for Justice. This series has also had its share of ups and downs, but I wanted to give Robinson a shot and see what he could do with the regular series. I'm glad I did.
The Justice League is falling apart. Batman, Aquaman, and the Martian Manhunter are dead. Superman is on New Krypton and Wonder Woman, Green Lantern, and Flash are off doing their own thing. The League consists now of mostly second-tier characters with Vixen at the helm. Our story begins with the character Blue Jay being chased by an unknown assailant. He's looking to warn the Justice League of impending danger. Unfortunately he doesn't make it and he's killed.
Click to continue reading DC Comics Review: Justice League of America #38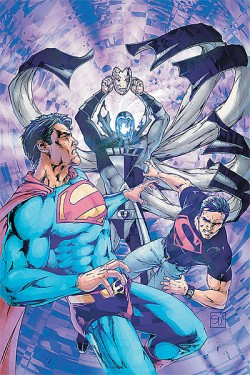 Rating: ***
The Black Night continues its reign of terror in Smallville in this issue of Blackest Night: Superman. I really enjoyed the first issue of this series, but I felt a bit let down with this second one. One of the things that I felt hurt the first issue of this series continues here and that's bad dialogue. As you know, Earth 2 Superman has risen from the dead as a Black Lantern and is fighting Superman and Superboy. As they are fighting, Earth 2 Superman taunts Superman with this "amazing" piece of dialogue,"My world was better! I was better! Earth 2? No, it was Earth mine!" Bad. Just bad. I can't believe that this is the same writer - James Robinson - who wrote one the best comics ever in Starman. What the hell happened?
The story is still decent enough for me to have been entertained along with the solid artwork by Eddy Barrows. This guy is great. I look forward to seeing more of his work, hopefully on bigger projects for DC.
Click to continue reading DC Comics Review: Blackest Night: Superman #2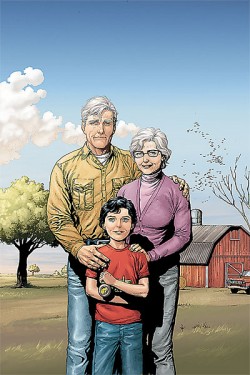 Rating: ****
There have been numerous Superman origins in the character's 70 year history. From the original Jerry Siegel and Joe Shuster origin, to the more recent John Byrne and Mark Waid origins or Superman's early adventures that we've seen over the past 20 years. Now we get another new "origin" tale by Geoff Johns with this week's Superman: Secret Origin. When I heard that they were doing this, I said to myself, "Is this really necessary?" Well with the recent continuity changes that have been made over the past few years, I guess you can make an argument for it. If it were any other writer doing it, I would not be picking this mini-series up, but since it's Geoff Johns and I loved what he and Richard Donner did with their recent run on Action Comics, I decided to pick it up. Well, I'm glad to say that I'm not disappointed.
Our first issue opens in Smallville of course with Clark Kent as a teenager about to begin a pick up game of football with Pete Ross and some other Smallville teenagers. Clark catches the ball and runs into Pete, which breaks Pete's arm. Distraught over the incident, Clark is confused by what's happening to him. There to comfort him is his childhood sweetheart Lana Lang. She kisses Clark which gets Clark all hot and bothered, resulting in his heat vision to shoot off—he almost burns the school down.
Click to continue reading DC Comics Review: Superman: Secret Origin #1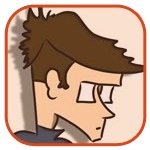 Posted by Kris Madden Categories: Interviews, Movies, DC Comics,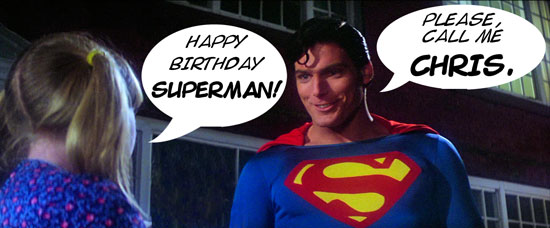 While many actors have donned the classic red cape and blue tights, none have immortalized Superman more than Christopher Reeve. Today, Comix 411 pays tribute to the actor and the legacy he left behind on the day of his birthday. His foundation is "dedicated to curing spinal cord injury by funding innovative research, and improving the quality of life for people living with paralysis through grants, information and advocacy."
Per The Christopher & Dana Reeve Foundation:
On September 25th, Christopher Reeve would have celebrated his 57th birthday. This will be both a solemn occasion and a joyous one, a time for us to remember the friend we lost, and to honor him by redoubling our efforts to carry on the remarkable work he began.
Here are three videos wiith the actor over the course of his life.
Click to continue reading Happy Birthday Christopher Reeve From Comix 411
Read More

| The Christopher & Dana Reeve Foundation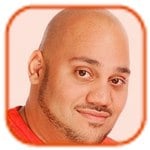 Posted by Andru Edwards Categories: Celebrities, Fashion Designers, Women,
Victoria Beckham fights fashion crimes and changes clothes just like "Superman."
The former Spice Girls star makes herself comfortable as quickly as possible when she takes a long haul flight and often changes clothes while in the air.
Referring to superhero Superman, who changed into special costume in a phone box whenever his powers were needed, Victoria explained, "I think it's the way I was brought up—when you travel you always look nice. I always have a tracksuit or my pajamas in my bag, so I go into the toilet—I'm a bit like Superman when I get in there, I put on something comfortable."
The British star, who has three sons with soccer star husband David Beckham, also insisted her famous pout is not a deliberate pose but is her natural expression when lost in thought.
She explained on The View, "I just think that's just me. Maybe it's the way my face falls, I don't know. At the end of the day I do what I do. Half the time I'm just doing it, thinking, getting it done, sorting out the kids, you know."
© Gear Live Inc. – User-posted content, unless source is quoted, is licensed under a Creative Commons Public Domain License. Gear Live graphics, logos, designs, page headers, button icons, videos, articles, blogs, forums, scripts and other service names are the trademarks of Gear Live Inc.