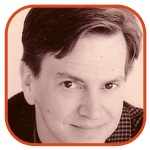 Posted by Tom Mason Categories: Editorials, Interviews, Reviews, IDW Publishing
Welcome to the weekend on the internet. Let's get it started with Mr. Joe Kubert.
I had the pleasure of working for a company that published one of Mr. Kubert's books (Abraham Stone) and got to hang out with him a little at Comic Con International one year. Just a great, great guy, as well as a fantastic artist. Marty Pedler at Bookslut has a new interview with him, and if you haven't read it yet, get over there. Here's a little snip: "I still feel that if it's not a children's medium, it's at least a young person's medium—despite the fact that the average person who reads comic books is now, I'm told, probably in their early twenties. Maybe it's because I'm an old fogey, I don't know, but I still feel a little strange and awkward when I see stuff that's so blatantly sexual."
Click to continue reading Weekend Reading: Star Wars, Star Trek, Scooby Doo and Joe Kubert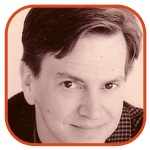 Posted by Tom Mason Categories: Editorials, Movies, Reviews, Television, DC Comics, Marvel Comics
Hey Librarians! Pack up your decimals of Dewey and head out to Washington DC, where all the cool graphic novels are going to be talked about. It's the American Library Association's annual conference, and it's set for June 24-June 29. Early Word has the word on all the graphic novel programming just waiting for you.
Dave Simons: It's been one year since the death of the acclaimed artist Dave Simons and his friend Daniel Best and 20th Century Danny Boy remembers him with stories and quotes, like this one: "Here is my recipe for a winning comic book cover: Flame. Gorilla. Skull. Hot chick. Other elements of interest: Nazis, dinosaurs." I would totally buy Flaming Gorilla Skull Chick Vs. Nazi Dinosaur #1 from any publisher. Even at $3.99. I'll even write it. And I wish Dave was still alive to draw it.
Superman Serials: The Bijou Blog takes a look at those Superman movies that most comic book fans don't care about: the old serials like Superman and Atom Man Vs. Superman, starring Kirk Alyn. "His Superman seems stern at times, then happy-go-lucky, but also happens to take a sadistic glee in cracking two crooks' heads together. The cape appears to give him some trouble. Alyn is seen to push it out of his way several times and he never runs while in costume, doing more of a ballet leap to keep from tripping."
Click to continue reading Weekend Reading: Bob Bolling, Dave Simons, Kirk Alyn and Chuck Jones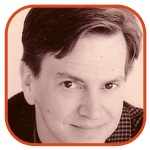 Posted by Tom Mason Categories: Editorials, DC Comics, Independent, Marvel Comics, Viz Media
Happy holiday weekend for those of us in the US who love a long weekend, some grilled meat and a cold Pabst Blue Ribbon. And since there's no football game, you can spend that extra time surfing the internet. Here are some links to fill the game-less void:
Vertical: Given the significant changes at manga publishers Viz (massive layoffs) and CMX (DC shuttered the division), it's interesting to read about someone with a little different take on events. Rod Lott at Bookgasm has a chat with Ed Chavez at Vertical (publishers of Osamu Tezuka's Black Jack, among other things). "While I will always say there is plenty of grade-A material to license from Japan available, access to those properties has become quite limited over the last three to four years. I find it curious that this lack of competition has occurred during the recent decline of the U.S. manga market."
Steve Perry: The death of the Thundercats and Timespirits writer is just about the saddest way for a comic book creator to go. Johnny Bacardi exchanged correspondence with him recently, but I don't want to spoil his story, except to say that it's one you'll want to read.
Click to continue reading Weekend Reading: Vertical, Fantastic Four, Cowboys & Aliens and Lost
Rating ****
Wow! That's all I have to say about Geoff Johns' final issue of Adventure Comics. It's too bad Geoff is leaving this book because in the short time he was been on this title, I've really come to like the character of Superboy. There is a genuineness to the character of Superboy aka Conner Kent aka Kon-El. Johns really writes this character as a teenage boy who like all teen boys can be insecure, have girl troubles, go to school, and have trouble with their families. Now none of us have the trouble he's going through, but no matter how old you are, you can definitely relate and feel for this kid. However, I think this issue is really more about the character of Lex Luthor than it is about Conner.
I think if I met someone who were new to comic books and wanted to know something about the character of Lex Luthor, I wouldn't send them to Wikipedia to read up on who Lex Luthor is - I would hand them this issue instead. In this issue alone, Johns shows you who Luthor really is and just how evil of man he is. The story picks up where we left off in the last issue where Superboy rescued a girl named Lori and brought her back home only to be find out that she is the niece of Lex Luthor, the man who cloned him from Superman and his greatest enemy. Luthor is here to recover his property (Superboy), but the revelation of who Lori and her mother are gets in the way of things.
Click to continue reading Review: DC Comics Adventure Comics #6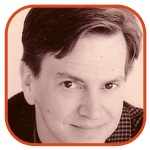 Posted by Tom Mason Categories: Editorials, DC Comics
If you've ever dreamed of working in comics without actually writing them or drawing them, DC Comics might have a place for you (please make up your own joke for this space). As we roll into 2010, they have openings in two "non-creative" business-related departments, although as anyone can tell you, the business departments of major corporations can be very creative.
First off, the home of Batman and Superman (even after they're killed off) needs a Staff Accountant to help track money.
You'll be working for DC's Finance & Accounting department doing superheroic and necessary tasks like coding invoices, reconciling art and editorial inventory, journal entries (the financial kind, not the "Dear Diary" kind), account analysis and so on.
As always, you'll need that precious Bachelor's Degree in Accounting or Finance and they'd love it if you had some publishing industry experience. And here's the kicker: you'll need to communicate effectively and tactfully with managers and other levels of personnel, so save your snark and trolling for the internets.
Click to continue reading Comic Book Jobs: Who's Hiring? DC Comics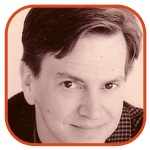 Posted by Tom Mason Categories: Editorials, DC Comics, Independent
It's old-school comic book week for the past several days as Wally Wood, Frank Frazetta, Stan Lee and that crazy caveman Alley Oop pop up. If that's not all, Evan Dorkin opened up an excellent thread on health insurance and freelance artists that's must read for anyone who's ever seen a 1099 form.
Wally Wood: Gold Key Stories posts a complete issue of M.A.R.S. Patrol Total War, with art by the great Wally Wood. Fanboys drool over this kind of stuff, and I'm not ashamed to say I'm one of them.
Frank Frazetta: A backhoe, a museum and millions of dollars worth of original art add up to a very sad family tragedy for the great artist. Heidi MacDonald over at The Beat has been on top of the story here and here and that'll get you started. Be sure to follow through and read all the comments and updates.
Free Content: Xark has a great take on why newspapers complain so much about the online readership who wants it for free, but it's really diners and coffee-sippers who are the real content thieves who don't pay for what they read.
Click to continue reading Weekend Reading: James Bond, Wally Wood, Stan Lee and Frank Frazetta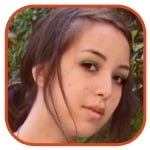 Posted by Robin Paulson Categories: Movies, DC Comics
Despite the fact that JJ freaking Abrams is practically handing himself on a plate to Warner Bros. for the next Superman movie, the film giant is putting the Man of Steel on hold.
Sources are saying that the studio has halted any production with the character because of a legal dispute concerning co-creator Jerry Siegel's heirs. Well, there's also the fact that Bryan Singer's Superman Returns didn't fare as well at the box office as the execs were hoping.
With everyone and their mother (Kevin Smith, the Wachowski brothers, Mark Millar, and McG are all rumored to have thrown their hats into the ring) vying for the coveted script and directing positions, it's considerably understandable as to why Warner Bros. needs some time to process what they'll do with the franchise.
I say that while still feeling impatient at the same time—solve the legal problems (as if they don't have enough money) and pick someone already! Well, as long as it isn't McG; I fear seeing anyone from The O.C. or Charlie's Angels casted as Lois.
Read More

| io9

Rating: ****
Wow! Fantastic! For someone who didn't grow up reading the Superboy and the Legion of Superheroes stories, I have nothing to compare this issue to. However, I must say that this is a great story that I think longtime fans of those stories will agree that it can stand alongside those classic tales. If you didn't read issue one, first off, go now to your comic store and get it; second, this issue can stand alone as a great story with some amazing art work. The creative team once again is Geoff Johns and Gary Frank. They introduced us to a teenage Clark Kent living in Smallville adjusting to his super powers and discovering where they came from. We're also introduced to a teenage Lex Luthor who has an abusive, alcoholic father whom Luthor tries kill in the beginning of our second issue.
The issue opens with Lionel Luthor driving down a highway. There is rubble on the road and he tries to swerve and hit the breaks - unfortunately the breaks are out thanks to Lex. Lionel's car goes over the side of the highway and is about to plunge into the water when Superboy saves the day. A beautifully drawn scene by Frank, but my one complaint is that I think Superboy looks more like a 10 year-old than a teenager in that scene. Lionel survives, but not for long as Luthor is successful in murdering his father at the end of the issue.
Click to continue reading DC Comics Review: Superman: Secret Origin #2
Rating: ***
I'm a bit disappointed in this issue. After the first three issues blew me away and I proclaimed that this series was a future classic in the making, writer Geoff Johns stumbles a bit with this month's issue of Blackest Night. For me, some of Black Lantern Firestorm's dialogue was written poorly in the opening pages. We also jump to Gotham City for no reason other to see Jean Paul Valley aka Azrael resurrected as a Black Lantern while The Scarecrow whines about admiring the fear that the Black Lanterns are able to invoke (he can't get scared because he's used too much of his fear gas). Poor baby. He does have one fear of course - The Batman (cue dramatic Batman music).
This issue mostly focuses on Barry Allen - the Flash and his quest to take the reigns and try to "hold down the fort" here on Earth against the Black Lanterns. He's with the Atom and Mera of Atlantis and he gives them a good pep talk to try to get them to step up and fight back against the Black Lanterns. The Flash then runs across the Earth continuing his pep talk and informing the other heroes of the situation. He tells them that Green Lantern is off trying to destroy the source of the Black Lanterns' power and they have to keep fighting until that happens.
Click to continue reading DC Comics Review: Blackest Night #4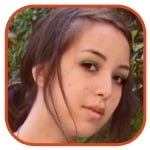 Posted by Robin Paulson Categories: Interviews, Movies, DC Comics
Hey Warner Bros.—ever consider hiring JJ Abrams? You ought to know that he's still asking for that Superman gig!
The Star Trek director and Lost co-creator had written a script for the caped crusader way back before his career took off. Despite his vast success with his Star Trek reboot, Abrams is still longing for a shot at revitalizing the Superman franchise. He recently opened up about his relationship with the superhero:
"Writing that script was a long process. It was a very passionate character for me. As a kid growing up it meant a lot to me. It would be wonderful and fun to see that brought back. I don't know what Warners is thinking or what their plan is. It would be a blast… No one has talked to me about it. Obviously I'm sure Warner Brothers has a plan for what they want to do."
Did you hear that, higher-ups?
Not only are Abrams fans supporting this collaboration, but apparently so is fellow filmmaker, Kevin Smith—check out the video after the jump.
Click to continue reading JJ Abrams Wants in on Superman Movie
Read More

| MTV

© Gear Live Inc. – User-posted content, unless source is quoted, is licensed under a Creative Commons Public Domain License. Gear Live graphics, logos, designs, page headers, button icons, videos, articles, blogs, forums, scripts and other service names are the trademarks of Gear Live Inc.