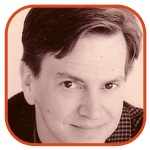 Posted by Tom Mason Categories: Editorials, Reviews, Television, DC Comics, Marvel Comics
It's the weekend time again and since we're between the end of football season and baseball season, at least in the U.S., it must be comic book season. Let's take a look.
Author Joe Konrath is a very smart man on the subjects of book publishing, Amazon, and the future of the written word business. He makes a great case in a post called Amazon Will Destroy You.
Tom McLean at Bags And Boards looks at both sides of the Before Watchmen argument and comes up with some smart thoughts worthy of attention.
J. M. DeMatteis runs a very nice appreciation of his sometime collaborator Mike Ploog.
Cartoonist Lew Stringer uncovers an old Dave Gibbons strip you might not be familiar with.
This is an old link, but it's a nice profile of gag cartoonist Bob Vojtko.
Click to continue reading Weekend Reading: Watchmen, Ploog, Gibbons, and Gary Friedrich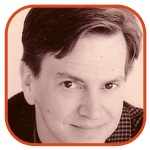 Posted by Tom Mason Categories: Editorials, Movies, Reviews, DC Comics, Image Comics, Marvel Comics
What a weird, weird funnybook week. Let's take a look:
Artist Tony Moore is suing writer Robert Kirkman over his portion of money from The Walking Dead.
Gary Friedrich is getting legally crapped on by Marvel Comics.
DC Comics is still legally battling over Superman.
Columbia Pictures drops The Boys from their film roster.
Vietnam is banning comic books.
And how was the rest of the week?
If you've ever thought about opening a used bookstore, here are 25 Things you might discover.
Click to continue reading Weekend Reading: Gary Friedrich, Walking Dead, Ted McKeeer & Arcana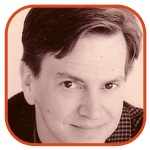 Posted by Tom Mason Categories: Editorials, DC Comics
There are those in the industry who track these kinds of things who believe that DC Comics has been making significant changes to the Superman character over the years in a continuing effort to thwart claims by the estates of Jerry Siegel and Joe Shuster about the character.
A good place to start with this story is at Comics Beat.
With DC's newest relaunch/reboot/do-over of their universe this fall, they are making more changes to Superman, and it's not just his costume or his fresh L'il Abner look. A lot of the changes won't be clear until you actually read Action Comics #1, on sale September 7. I've read that first issue, and here are the Top Ten changes to Superman's mythology.
10. Able to leap Kim Kardashian's butt in a single bound.
9. Fights for truth, justice and the Military/Industrial Complex's way.
8. Bottle City of Kandahar.
Click to continue reading Top 10 Changes In Superman Reboot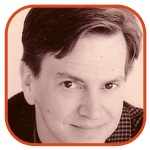 Posted by Tom Mason Categories: Editorials, Movies, DC Comics
Is this a superhero-free weekend at the movies? X-Men First Class was last week, next week is Green Lantern. Are we mask-free for a few days?
No, because the powers in Hollywood have decided there can be no nerd gap in the relatively short summer season and have given us Super 8.
Go see it right now, and then come back and click some links:
Superman: If you're at all interested in the new DC reboot coming up, legal eagle Jeff Trexler at Comics Beat has a fascinating post about the wrangling that's gone on between the Superman creators and DC's corporate parent over the years and how it's affected publishing decisions.
Superman II: And Daniel Best at 20th Century Danny Boy unearths a great selection of early correspondence between various DC Comics people and Jerry Siegel. It's great reading.
Superman III: Comedy writer Ken Levine (M*A*S*H; Almost Perfect; Volunteers) weighs in on the new Superman.
Click to continue reading Weekend Reading: Superman, Archie, Talbot, Niles & Scrooge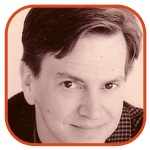 Posted by Tom Mason Categories: Editorials, DC Comics
I think George Perez has had an amazing run in comics, and I think his run on Teen Titans with Marv Wolfman will long be considered a career highlight.
I find it interesting that he's back doing one of DC Comics' headline titles.
He recently posted this on Facebook, and since that's read by countless millions and retweeted and linked to my millions of others, I'm stealing it for here.
Here's what George wrote about his new gig as part of the DC Comics reboot of Superman:
"Since I'm not going to be doing any interviews regarding the Superman reboot (not wishing to inadvertently spill any plot beans) I just want to give you all the skinny on what exactly I'm doing on the book. As was recently revealed is that I will be writing the new series Superman: The Man Of Tomorrow.
"What wasn't explained is that I'm also doing the thumbnail layouts for the book, something I did for artist Kerry Gammill years ago when I worked on Action Comics. This way, I'd be providing my storytelling style, body language and suggestions for facial expression, but the final look of the book and characters will be handled by Jesus Merino, and from what I've seen of his work so far, we're going to work quite well together.
Click to continue reading George Perez On Superman: The Man Of Tomorrow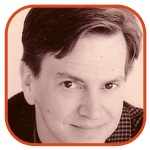 Posted by Tom Mason Categories: Editorials, Movies, DC Comics
With all the talk of DC's big reboot, I thought it would be interesting to take a look at something Grant Morrison, Mark Waid, Mark Millar, and Tom Peyer put together for DC back in 1998: Superman 2000. And it was. I would totally read these comics.
Now let's see what else can be read:
Euro: I always get a kick out of it when someone reads their first graphic novel. Karen at the Euro Crime blog (a terrific blog for crime fiction) read a Doctor Who graphic novel. Her verdict: "looks beautiful but doesn't take long to read!"
Halloween: It's never too early to talk about The Halloween Legion, a new project from Martin Powell.
Bambi: It wasn't always a classic of children's literature as some might suspect. The Storyboard blog at the Walt Disney Family Museum breaks it down. Bonus: rabbit death.
Click to continue reading Weekend Reading: Reboots, Disney, Superman and Cheech Wizard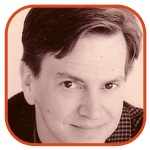 Posted by Tom Mason Categories: Collecting, Editorials, Reviews, DC Comics, Independent
I hope you enjoyed your free comics on Free Comic Book Day!
I don't know how successful the event is at growing the industry, but I do like getting a lot of free comics to sample - it's like opening up a birthday present and finding Christmas inside.
Let's see what else is free:
Comics: Lance Mannion visits the local comic book shop, on the streets of New York City.
Cowboys: At Western Fictioneers, Troy Smith lays out his favorite Western comic books of all time. Bonus: Son of Tomahawk!
Mickey: Mark Evanier got himself an advance copy of Walt Disney's Mickey Mouse: "Race to Death Valley" (Vol. 1) by Floyd Gottfredson, published by Fantagraphics Books. And there was much rejoicing.
West: I love this poster by Thomas Perkins.
Bongo: Over at Bongo's blog, Comic Book Guy runs down a list of comic book places where he'd like to live.
Click to continue reading Weekend Reading: Gottfredson, Satan, Starlin and Comic Book Guy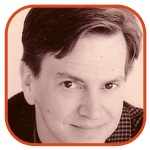 Posted by Tom Mason Categories: Editorials, Movies, DC Comics, Marvel Comics
So, is there some kind of comic book movie out this weekend or what?
Yes, that's right. Mighty Marvel Comics has unleashed one of its least-likely-to-star-in-a-hit-movie characters into his own hit movie: Thor. Word of mouth seems strong, box office seems stronger than Vin Diesel and by Odin's beard we'll probably be looking at Thor II and Son Of Thor before too long.
(In Son Of Thor, Thor's misunderstood teenaged son swings his mighty, but lesser, hammer in Manhattan around a cast of 90210/Gossip Girl lookalikes while trying to find love with that year's Kristen Stewart.)
Can Edgar Wright's long-awaited Ant-Man movie be far behind?
Marvel does a great job with their movies - they have a similar look and style, they churn them out with the punctuality of a European train, and they're either profitable or wildly profitable.
Click to continue reading The Mighty Thor Scores!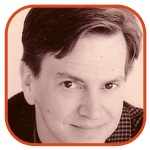 Posted by Tom Mason Categories: Editorials, Movies, Reviews, Television, DC Comics, IDW Publishing, Marvel Comics
I was saddened to hear about the recent death of comics historian Bill Blackbeard. Tom Spurgeon had recently written about him and how he deserved a spot in the Eisner's Hall of Fame this year. That prompted me to (1) agree immediately with Tom and then (2) write about my own dealings with Mr. Blackbeard.
I didn't know that by then he had already passed. Tom has the best obituary, if such things can be defined by that term.
Fantagraphics' Gary Groth shares some personal memories plus tributes from others.
Sparkplug has an interview with him from a while ago that's first rate.
What a heartbreaker. The guy literally and single-handedly saved newspaper comics from the shredder of history.
Let's see what else is out there:
Click to continue reading Weekend Reading: Blackbeard, Superman, Toth & Guindon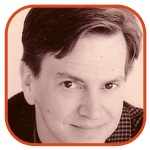 Posted by Tom Mason Categories: Editorials, Interviews, Movies, Reviews, Television, DC Comics, Marvel Comics
Can you believe another weekend is already here? I can't, so I'd better post a few links and then hit the liquor store!
Let's see what's out there on the interwebs for those of us not already enjoying C2E2:
Borders: The bookstore chain just didn't drop into bankruptcy overnight. Here's a list of a half-dozen balls they dropped that you'd think they wouldn't have.
[Link: Making Light]
Bruce: Comic book writer (remember his run on Hulk?) and novelist Bruce Jones ponders the future of fiction.
Return: John Zipperer at Weimar World Service reports that editorial cartoonist Lyle Lahey is back from his sabbatical, and in top form as he makes fun of Gov. Scott Walker of Wisconsin.
Dick: For those of you who don't already know, there's a new creative team on the venerable comic strip, Dick Tracy. It's writer Mike Curtis and artist Joe Staton, and the whole thing is 3 daily panels of awesome. Hogan's Alley interviews Staton about his new job.
Click to continue reading Weekend Reading: Borders, Bruce Jones, Dick Tracy And Alan Moore
© Gear Live Inc. – User-posted content, unless source is quoted, is licensed under a Creative Commons Public Domain License. Gear Live graphics, logos, designs, page headers, button icons, videos, articles, blogs, forums, scripts and other service names are the trademarks of Gear Live Inc.